Easy Vegan CBD Chocolate Recipe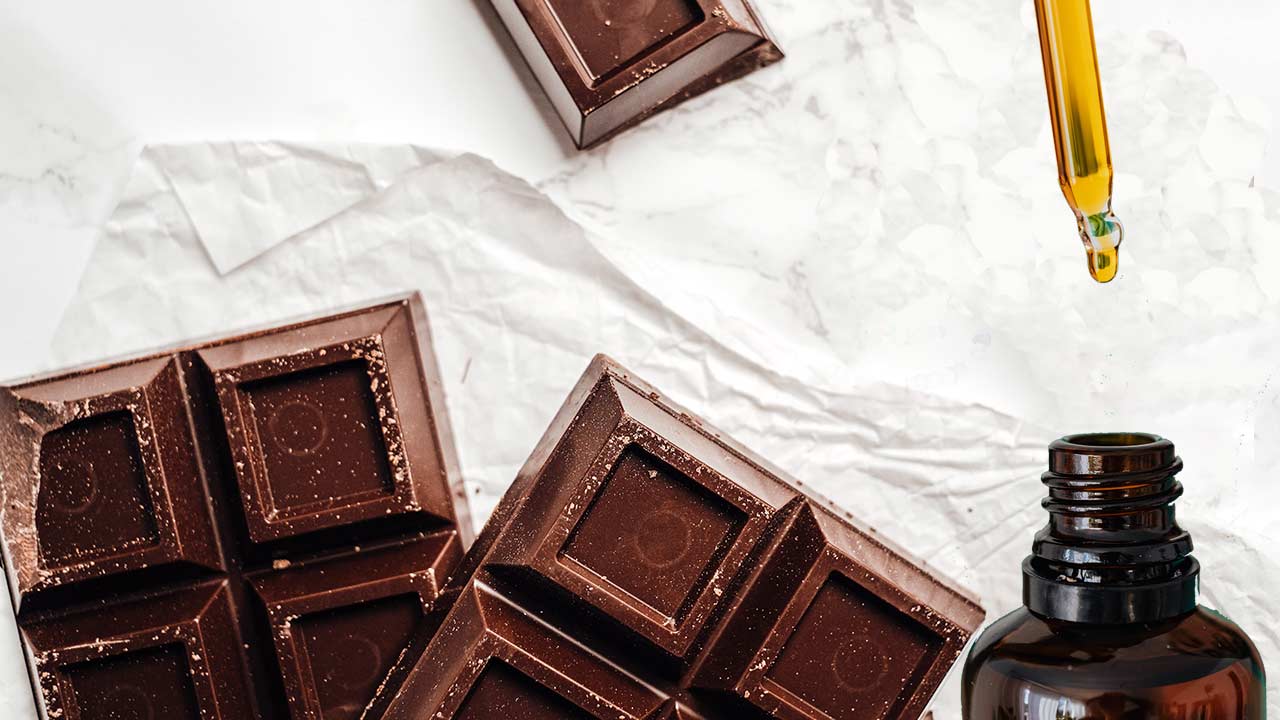 Can you satisfy a chocolate craving with CBD? It's possible if you have the right CBD chocolate recipe. CBD chocolates are delicious treats that allow people to indulge a sweet tooth while taking a bite out of the latest wellness craze. Like all edibles, edible CBD chocolate can be enjoyed in different dosages. Take a look at the fast facts on combining two of your favorite things for a flavorful wellness experience.
What Is CBD Chocolate?
CBD chocolate is a CBD edible that combines CBD and chocolate. Generally, any CBD edible chocolate is actually CBD-infused chocolate that offers seamless integration of the two elements. Here's a look at some of the benefits of CBD chocolate:
The sweetness of chocolate can help to take the edge off the slightly bitter taste of pure CBD that some people don't really enjoy.
Chocolate is known to be full of antioxidants that have protective properties.
Chocolate's reputation as a "happiness food" is actually scientific. A 2019 study found that people who consume dark chocolate are less likely to stay calm.
Dark chocolate has been scientifically proven to have prebiotic effects that may help to improve gut microbiome health.
Keep in mind that the benefits of adding chocolate to CBD come in addition to any of the specific benefits you might be trying to get from CBD edibles. Many people prefer using CBD edibles over sublingual applications because they appreciate the slower, steadier release. Others simply enjoy having measured portions readily available for the times when they're ready to relax after a long day.
All of this might inspire you to reach for a CBD chocolate bar. The truth is that you can feel like a "kid in a candy store" whenever you want as long as you have a good CBD oil to work with. That's because making homemade CBD-infused chocolate is pretty simple. Next, take a look at a simple vegan CBD chocolate recipe that anyone can make.
Vegan CBD Chocolate Recipe
This easy CBD chocolate recipe allows you to enjoy a classic "dark chocolate bar" flavor. You'll want to eat each piece slowly to soak in the rich, sweet flavor. Many CBD chocolate recipes simply have you melt down existing chocolate bars to add CBD before hardening the chocolate again. This recipe actually uses dark cocoa powder for a healthier, more natural option.
Dark Chocolate Perfection Bites
Using this easy recipe, you will make 25 approximately 5-oz bites.
Materials
Ingredients
1/2 c high-quality virgin coconut oil
1 c pure unprocessed cacao powder
4 tbsp raw honey
1 tsp vanilla extract
1/2 tsp sea salt
Your preferred dosage of high-quality CBD oil
Instructions
Slowly melt your coconut oil in a pot over low heat. Once the coconut oil is heated to a liquid, remove it from the heat.
Next, stir in the cacao powder, vanilla, honey, sea salt, and CBD oil. You'll want to let the mixture cool slightly before pouring it into your baking molds.
Let the molds cool in the refrigerator for at least two hours before enjoying them! Keep them stored in the fridge for maximum freshness.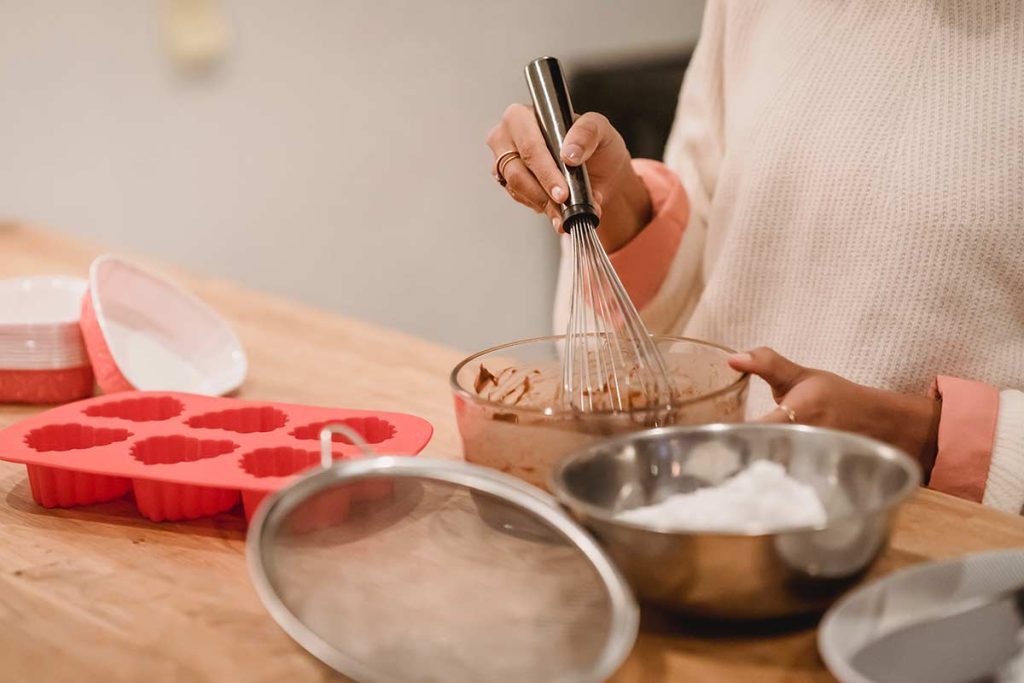 These CBD chocolate bites are free of gluten, soy, and dairy. They also don't contain any added sugar! You can also make them non-GMO chocolate bites by carefully sourcing your ingredients.
How Can I Make CBD Chocolate More Exciting?
There's no limit to what you can add to your CBD chocolate bites. If you want to stay on the healthy, natural side of things, consider shredding a little bit of orange zest into the chocolate mix while it's still in its liquid form. You can also consider adding a little bit of "crunch" using chia seeds, flaxseed, toasting hemp seed, almond slivers, bits of walnut, or pumpkin seeds.
If you want to get decadent, consider swirling some peanut butter into the mix. You can also swirl in some hazelnut spread for Italian-inspired flair. Finally, consider dressing up your chocolate bites with sprinkles, crisped rice, white chocolate morsels, or crushed peppermint candies. Tour your grocery store's candy aisle for crunchy bits that can be broken up to add flavor to your homemade CBD chocolate bars. You can also consider doing a "variety" pack by adding several different types of candy bits to your recipe.
Don't forget that you can always infuse instant flavor simply by using a premade chocolate mint CBD oil tincture in your recipe.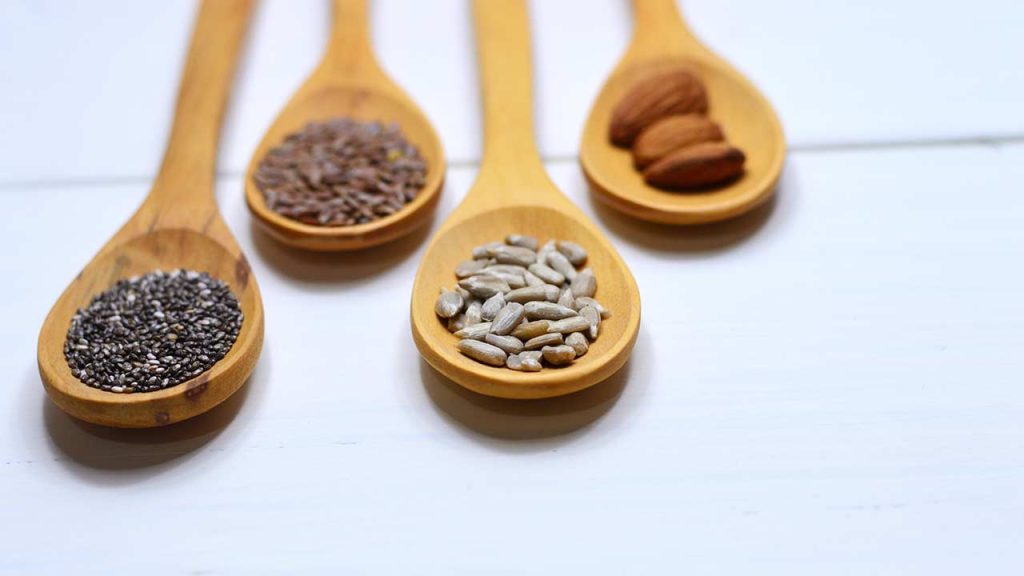 What Other CBD Edibles Can I Make at Home?
There are many ways to cook and bake with CBD. Many people enjoy adding their favorite CBD tinctures to smoothies. CBD brownies and cookies are also popular. You can also consider melting chocolate that's infused with CBD to dip strawberries, pretzels, and other foods in chocolate for CBD chocolate-covered treats to share with friends who also enjoy using CBD. The "laziest" way to enjoy CBD chocolate is to stir a few drops of your favorite CBD oil into a mug of hot cocoa. However, people who really like to have fun in the kitchen enjoy making healthy CBD gummies in fun shapes using CBD oil, fruit juice, tapioca syrup, and sugar.
Final Thoughts on Embracing the Bliss of CBD Chocolates
Break off a square of CBD chocolate whenever you need a break! Real cocoa powder is the best way to make natural, healthy CBD chocolate treats. However, impatient chefs can also melt chocolate morsels with a bit of butter to create an easy CBD chocolate bar recipe that can be hardened in the fridge. Just remember that using butter as a thickener when making CBD chocolates means you will no longer be using a vegan recipe. The bottom line of getting the best results is that you always want to use high-quality cocoa, sweeteners, and CBD oil to get that authentic chocolatier vibe.
Sources
https://www.frontiersin.org/articles/10.3389/fimmu.2017.01207/full
https://www.sciencedaily.com/releases/2019/08/190802145458.htm
https://www.sciencedirect.com/science/article/pii/S0955286321002746