Cuts, scrapes, inflammation and the common cold can all lead to pain. This universal sensation is continually being managed with over-the-counter medications. Some people may be dealing with chronic problems that regularly produce pain.
Stopping this sensation is the goal when mild aches turn to severe reactions. The latest product available for pain relief is CBD or cannabidiol. Discover the options with the best CBD for pain right now.
How Pain Arises
Pain is a reaction in the body that involves a tissue, nerve cells and your brain reports Medical News Today. It can arise at any time of the day or night.
This sensation is meant to be helpful to the human body. It tells you that something is wrong and it must be dealt with expeditiously. Pain can also be frustrating, however, because it might be chronic by nature.
Solving pain's cause isn't always possible. Managing pain is the only answer. People who deal with chronic pain don't want to take synthetic drugs all the time. They look for natural solutions, such as CBD oil.
Introducing CBD
CBD is a compound derived from the hemp plant. It's often confused for its psychoactive cousin called THC found in the marijuana species. However, CBD doesn't give you a drug high.
This compound influences your nerve receptors to generate more cannabinoids from the body itself. You're left with a calm, relaxed and nearly pain-free sensation.
There have been so many theories about how to use CBD oil for pain that the National Institute on Drug Abuse has put forth millions of dollars to research this compound alone.
CBD manufacturers extract the hemp compound and suspend it in a right solution of supporting oils. Consumers benefit from easy-to-use tinctures sold online.
Learning How to Use CBD
Using CBD depends on your level of pain and its locations. For pain that's across most of the body, such as widespread arthritis, placing a drop or two of CBD under the tongue is the best way to use it.
The CBD molecules enter the bloodstream, which allows them to calm the entire body.
Isolated aches and pains can use a topically applied CBD product. Drop the oil into a lotion or cream. Rub it onto the troubled area. Allow the CBD to absorb into the body for at least 60 minutes before applying any more of the product, advises Dr. Axe.
Selecting the Proper Product
As you research various products to try online, the best CBD oil for pain might come in several forms. Capsules, vapes, and edibles seem to jump off of your computer screen. However, the proper product for pain relief remains the tincture.
Look for CBD that's sold as a dropper container. You'll have more versatility with these products, including mixing the liquid into food or topical remedies.
CBD for pain management is found with several of the best manufacturers around. Explore these products to find your solution.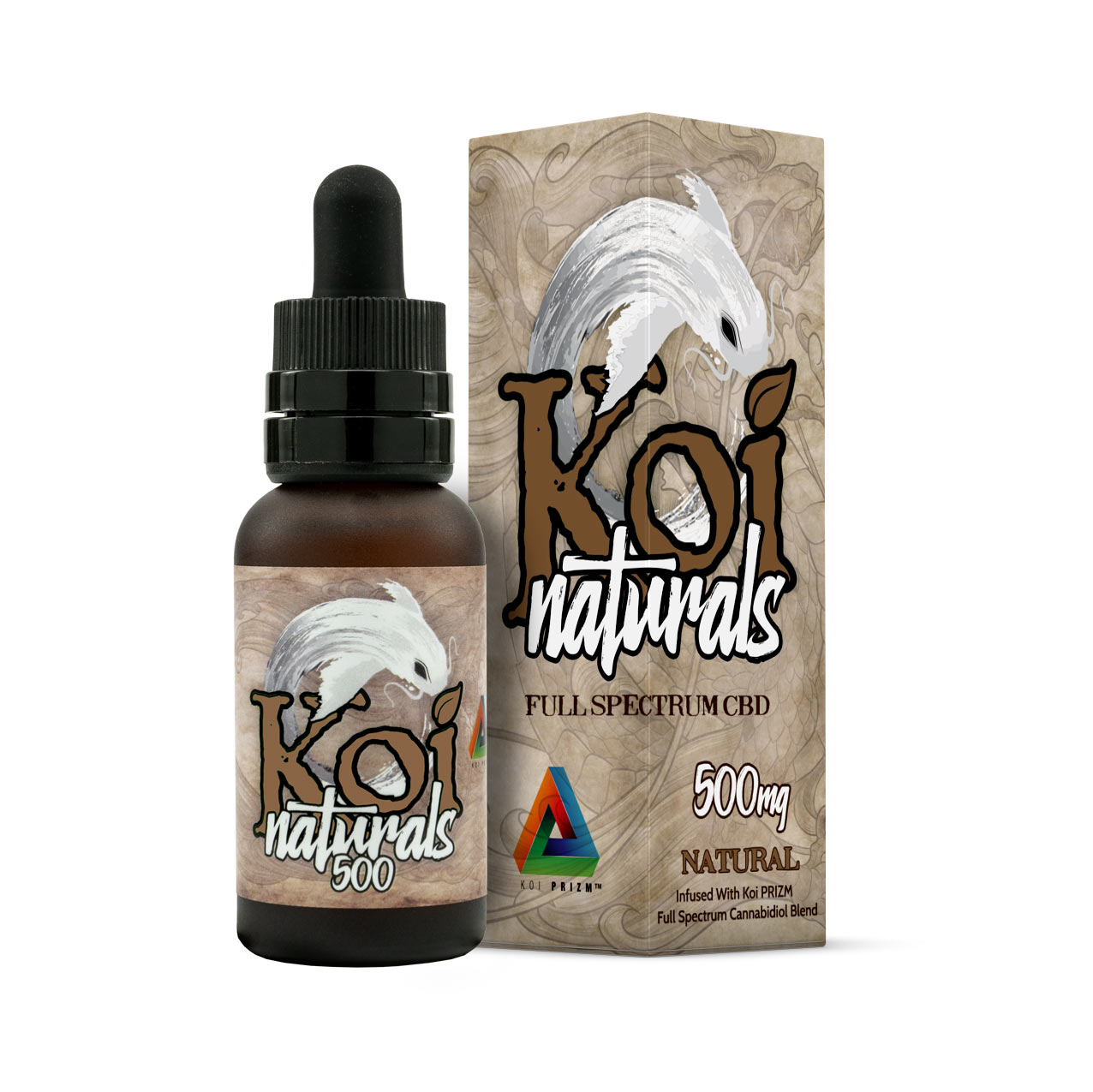 When you're looking for CBD oil for pain for sale, Koi products are a quality purchase. They have a Full Spectrum of CBD and 13 terpenes, which offers a complete product for your pain relief.
There are no artificial ingredients, so you can be sure that CBD for pain is pure and healthy for your system. It comes with a convenient dropper to preserve your dosage precision rate at all times.
THC Content:This CBD hemp oil for pain is entirely free from THC. The only contributing compounds are from the hemp's terpenes and CBG molecules.
Cost: Expect to pay about $2 for every milliliter of Koi CBD. This price is reflected in the fact that Koi's product is incredibly pure and clean according to its certificate of analysis.
Highlights: Koi CBD oil comes with an earthy taste, which makes it a fresh product. You might mix it with food or use it topically, for instance, if the taste is too strong.
Remember that you're consuming about 17mg CBD per single milliliter, so try a low dose at first. You can always increase the CBD dosage for pain during the next session.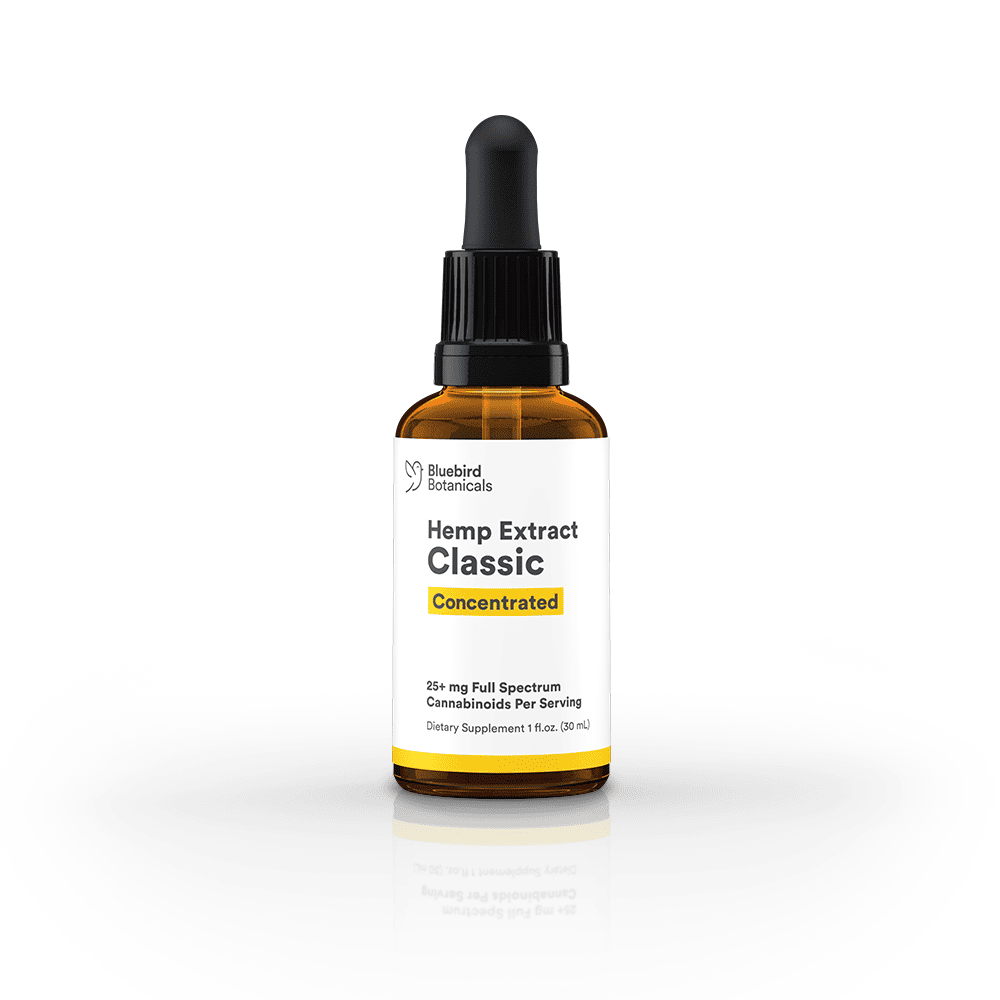 Does CBD help with pain? This product from Bluebird Botanicals offers an intense concentration of 1,500mg CBD. If you deal with severe pain regularly, trying this CBD for pain may be your answer.
THC Content: The manufacturer reports less than 2mg THC per milliliter within this CBD hemp oil for pain. When you break it down by dosage amount, the THC content is practically negligible.
Cost: Because of its concentrated ingredients, you'll pay around $4 per milliliter of Bluebird CBD oil. Keep in mind that you don't need a lot of this product to feel pain relief. The full, one-ounce container should last for quite a while.
Highlights: A benefit to this CBD oil for pain is its complementary ingredients. Enjoy hemp-seed oil, frankincense extract and black cumin oil along with your CBD relief.
The manufacturer advertises that there are six times the cannabinoids within this product than comparable items. Go slow with this CBD pain killer because it's undoubtedly concentrated for the first-time user.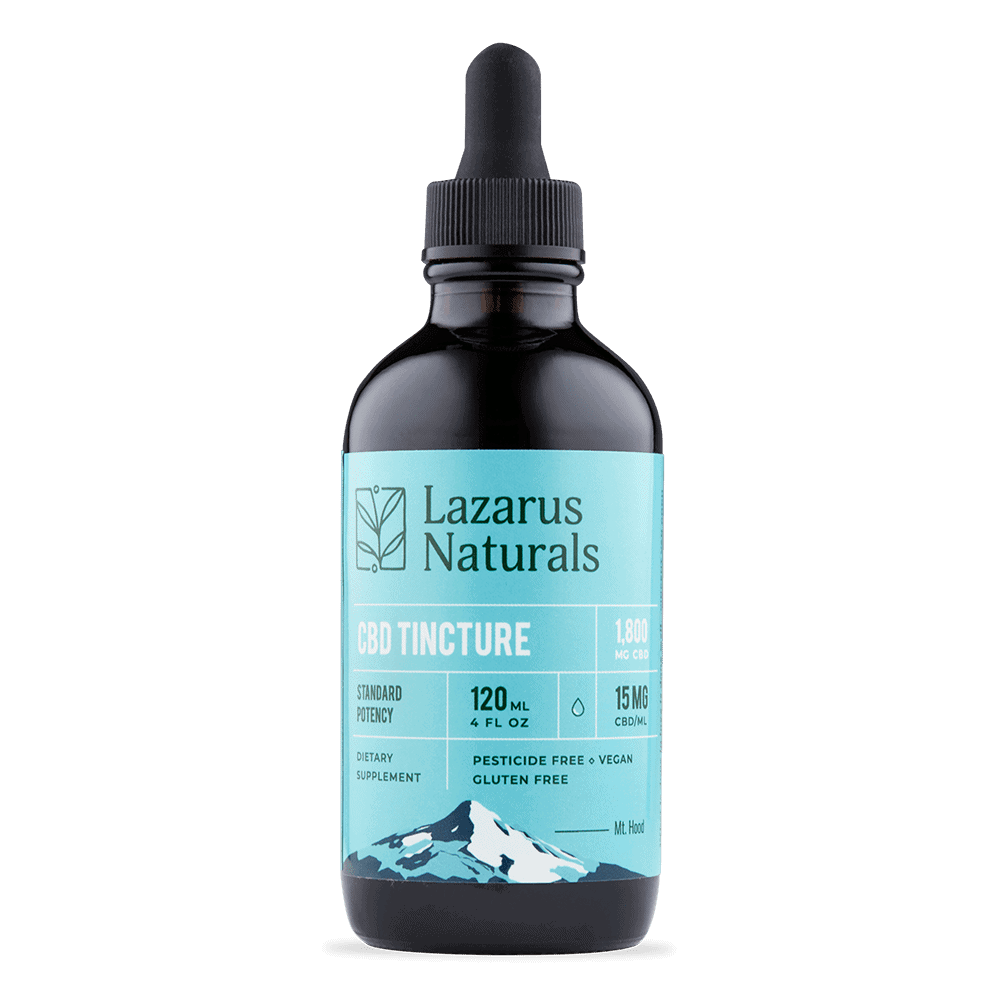 As a vegan, gluten-free and zero-additive product, Lazarus Naturals offers a tincture that's well worth a close examination. Each drop of liquid contains 0.5mg CBD, which is extremely concentrated. Many people consider this brand to be the best CBD oil for pain.
THC Content: Lazarus Naturals reports on its test results that the THC content is around 0.63mg per serving.
You may debate between CBD vs. THC for pain, but this product will give you more of the CBD's effects than any psychoactive properties.
Cost: You'll pay about $0.60 per milliliter of CBD oil from Lazarus Naturals. This manufacturer can balance a quality product alongside competitive pricing.
Highlights: A detail that's unique to this product is the graduated dropper. You'll always know how much CBD is being taken at one time. Other droppers might be a bit more confusing to use for some consumers.
The flavor is described as a "natural" type, which is influenced by the coconut and avocado oils found in the tincture. You also gain extra pain relief from the associated compounds found alongside CBD, including CBC and CBG.
Knowing the Main Benefits of CBD
CBD has several benefits for the body because it focuses on the main aspects of pain. Parsley Health points out these CBD features, such as:
Reduces inflammation
Improves mood
Calms nerve signals
Improves mood
Calms nerve signals
Inflammation is often associated with pain because the body is trying to send extra blood to an area for healing purposes. A negative side effect of this blood flow is pain from inflammation.
CBD combats the inflammation while relaxing nerve signals that intensify the pain over time. You feel better from the pain relief, which improves the mood.
Evaluating the Side Effects
Every supplement will have some side effects. CBD is associated with these impacts, including:
Keep in mind that most reported effects occur during dosage use. After several hours, the side effects fade away.
Some people are more sensitive than others so that the side effects will be different. Try a lower dose or diluted concentration for your next session. CBD can work for most people with a little bit of experimentation.
Currently, there are no serious side effects to CBD. Because it's a plant-based product, mild effects are commonplace. A manufacturer that extracts the product with incredible care will preserve the plant's positive effects.
Briefing the Public on Dosage Suggestions
Remember that every bottle has a unique set of instructions for its use. Follow these instructions unless your doctor has other suggestions.
For low levels of pain, starting with a 5mg CBD dose is reasonable. People suffering from severe depression may need a higher treatment of around 20mg CBD.
If you're unsure of the amount, speak to a medical professional. Although CBD isn't a federally tested supplement, many doctors have working knowledge on the subject. He or she can suggest a dose that's based on your medical history, weight and age.
Any ill effects from the CBD mean that your dose is too high. Dropping the amount to a lower level next time will probably solve the issue.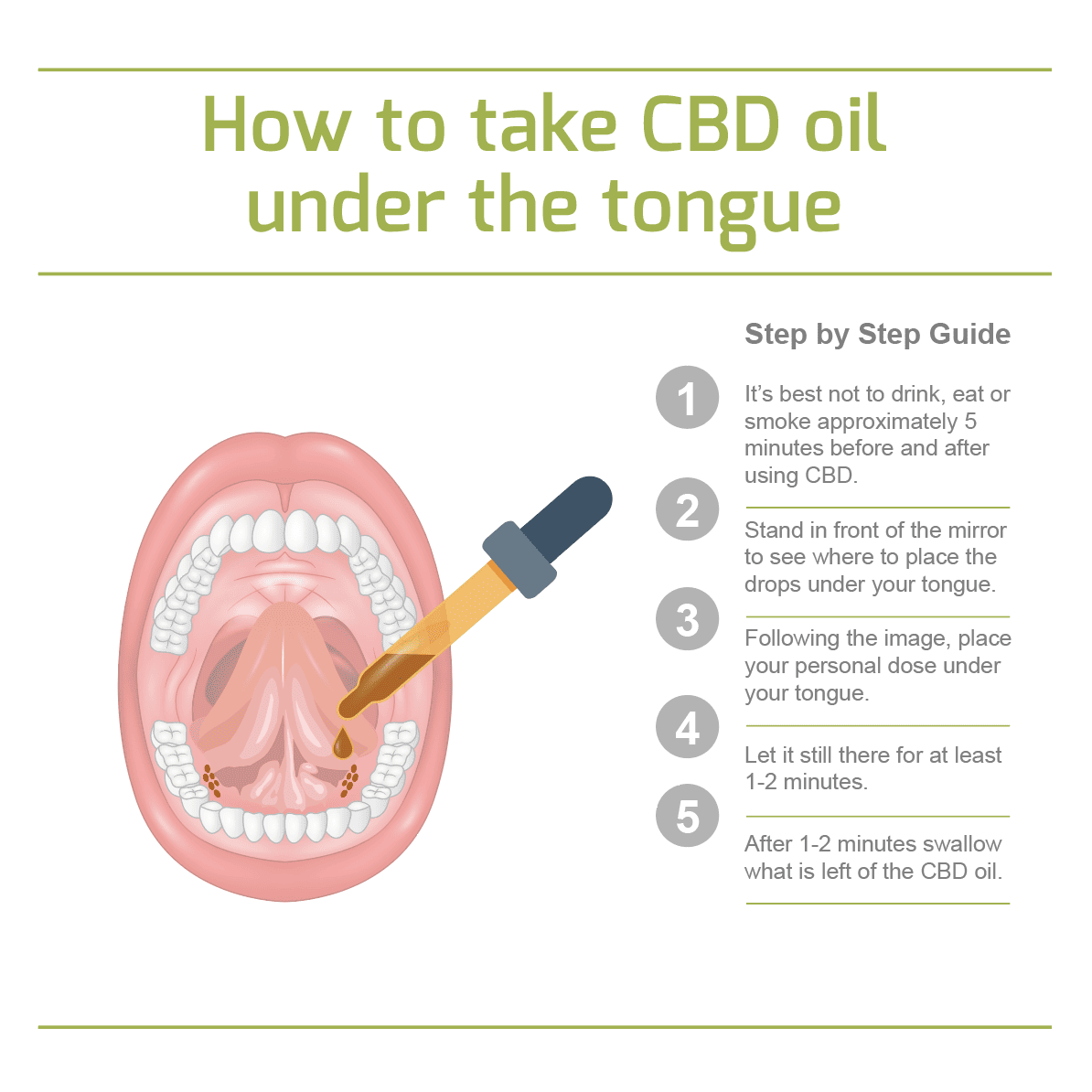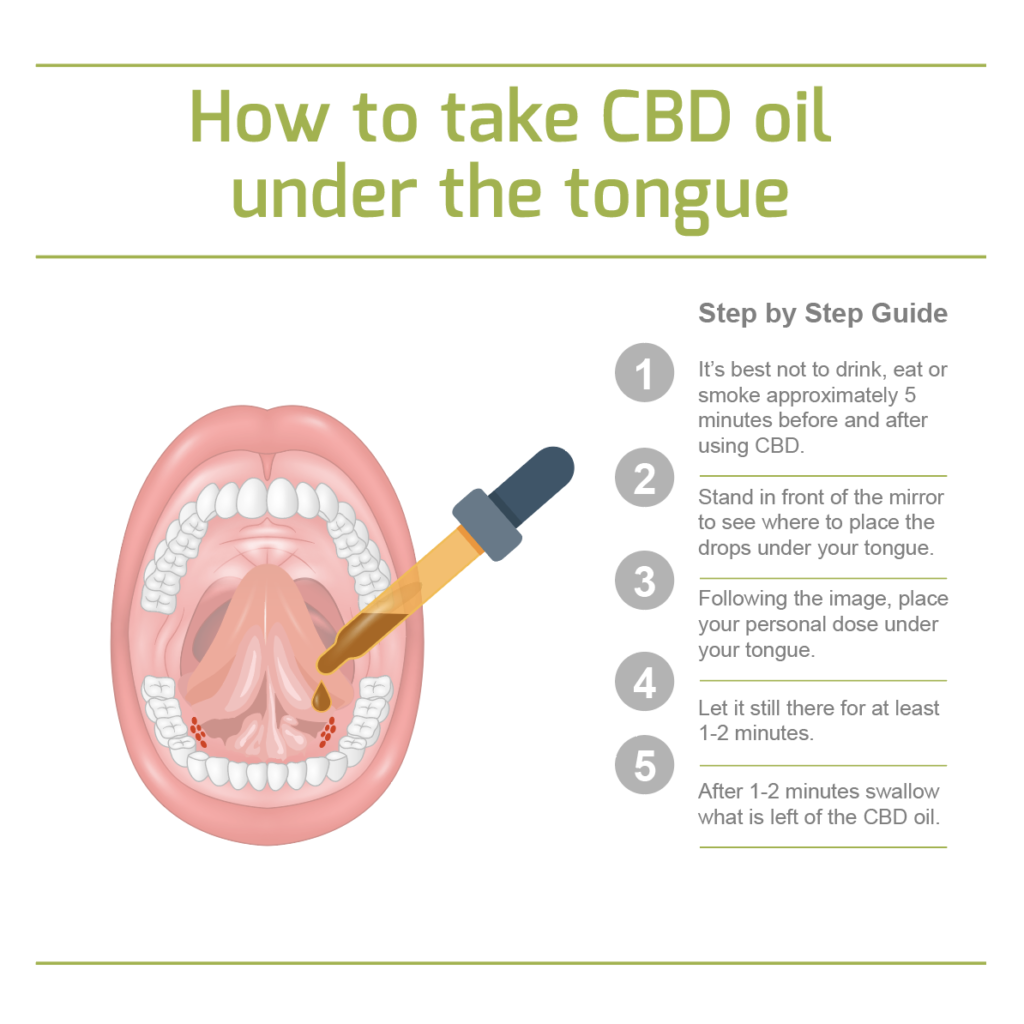 Best Practices With CBD
It is possible to build a tolerance against CBD's effects over time, reports Tuck. Keep in mind that these tolerance levels aren't as severe as pharmaceutical painkiller tolerances. Taking just a little bit more of CBD over time won't create health issues, dependence or other concerning scenarios.
Pain is subjective, so always start with a low concentration of CBD oil for pain. Supplement CBD use with other pain-relieving practices. You might take up yoga or meditation, for example.
By combining CBD oil for pain relief and natural relaxation techniques, those aches should fade away for most of the day. Try using the oil in various ways to gain the most pain relief too. Explore applications with a CBD pain relief rub one day. Take CBD as a sublingual supplement tomorrow.
Taking CBD through various pathways will help the body metabolize it and offer the best pain relief possible.
CBD oil for pain management is one of the best choices you can make for your well-being. Make an informed decision about a CBD product, and follow its instructions. With regular use, you should see a difference in your pain tolerance. Better days are ahead with CBD pain relief by your side.
The statements above have not been evaluated via the Food and Drug Administration. The efficacy of these merchandise has not been tested by using FDA-approved research. These products are not intended to diagnose, treat, therapy or stop any disease.