Loving someone who has Asperger's Syndrome can be a difficult journey. It's a condition that requires a lot of understanding, therapy, support, and medical assistance. Sometimes it takes a lot of trial and error to come up with the best treatment plan.
You may have heard about CBD oil being used for many medical conditions, but did you know that CBD for Aspergers is something that is gaining a lot of popularity? There isn't a cure for Asperger's, but CBD may be able to assist with things like anxiety, depression, focus, and much more.
What is Asperger's Syndrome?
A developmental disorder that can affect social skills, Asperger's Syndrome is essentially a higher-functioning form of autism. It used to be a diagnosis all on its own, but medical professionals now feel that it belongs to the autism spectrum due to similar biological factors. There is a part of our brain that controls language function.
When a person is dealing with Asperger's Syndrome, they have more language abilities that someone with traditional autism. They do still have challenges in comparison to someone who isn't on the spectrum at all. Just like with autism, Asperger's Syndrome will occur at birth. It can take a few years to see that it is going to present itself. As symptoms arise, this can push a parent to seek assistance. Some of the symptoms of Asperger's include:
Lack of eye contact
Issues with social situations
Lack of emotions
Talks only about themselves
Repetitive on a verbal level
Tantrums with any changes that occur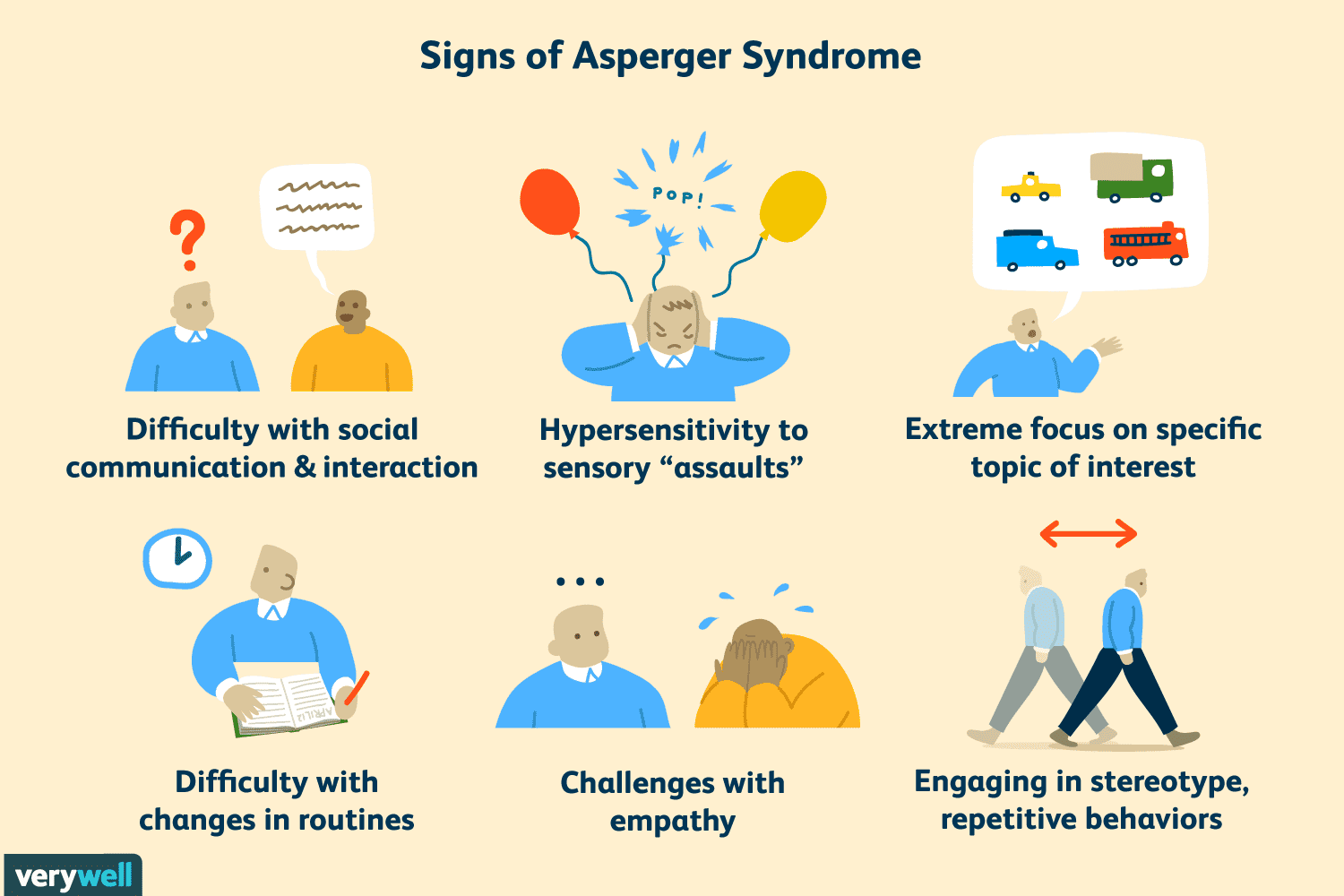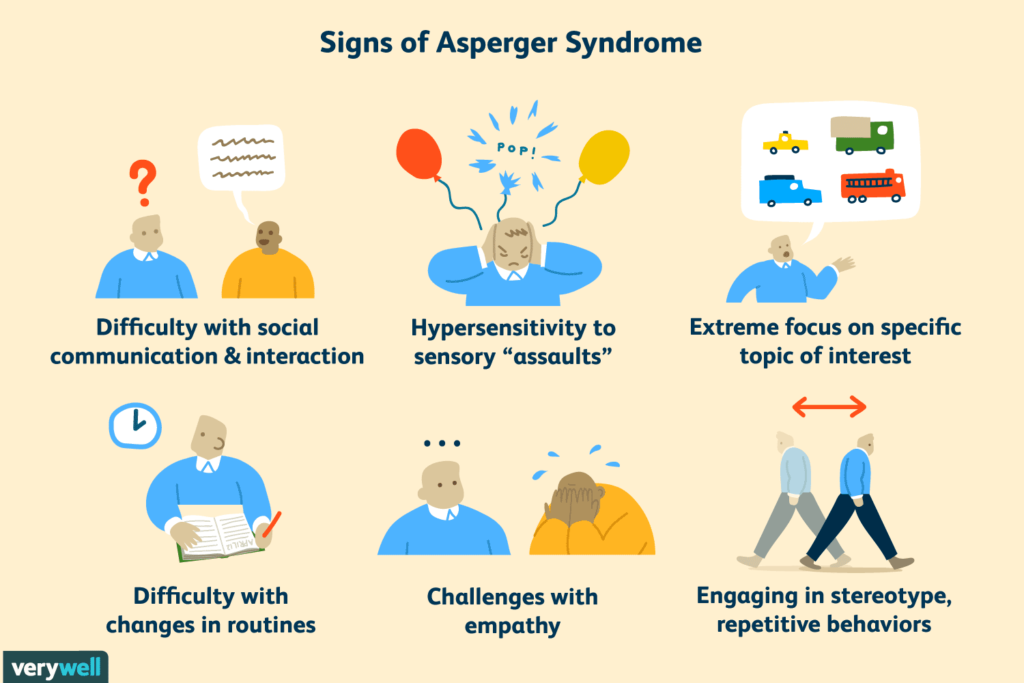 Side-Effects of Asperger's Syndrome
With the diagnosis of Asperger's comes a lot of additional issues. At the point of diagnosis, there are probably some things that are occurring to indicate a problem. It can include depression, anxiety, and social anxiety. Many people with Asperger's will have trouble making friends, which can lead to depression. They have challenges with expressing themselves, which creates a challenging situation from a mental health perspective.
People with Asperger's will have mutations within their amygdala, which is the part of our brain that controls our fear response. This mutation can cause an increase in anxiety symptoms. Anxiety doesn't always present itself as a panic attack. Some people can have bouts of rage, sadness, or compulsions.
The Treatment of Asperger's Syndrome
Usually, a combination of therapies will be used to treat Asperger's Syndrome effectively. It can include medications, social skills training, speech therapy, cognitive behavioral therapy, dietary changes, and training for parents and siblings. When it comes to medication therapy, there are often side effects that come with prescription medications for this condition.
Medicines can cause increased fatigue, trouble focusing, gastrointestinal issues, and even a flare-up of Asperger's symptoms. Natural treatments are often preferred because of their lack of side effects. CBD oil for Aspergers can help manage symptoms just as effectively as antipsychotics or antidepressants. The difference is the lack of side effects of CBD.
Instead of making a person feel worse, it can provide people with energy, an improved immune system, less depression, less anxiety, and so much more. It can even be safely used for children, with the supervision of a medical professional.
CBD Oil for Aspergers
Cannabidiol is an extract that comes from the cannabis plant. There is no THC in these products, which makes it legal for them to be used in the U.S. CBD affects the endocannabinoid system in the body, which helps keep the body in a state of homeostasis. For everything to run normally, your endocannabinoid system must be in check. When you supplement with additional levels of CBD, the body will be able to cope better with things like depression, anxiety, illness Scientists believe that the CBD receptors in the collection are directly related to symptoms associated with Asperger's Syndrome.
These CBD receptors are affected by the supplementation of CBD oil. In many cases, it takes only 30 minutes for anti-depressant effects of taking place from a single CBD dosage for Aspergers. CBD oil can reduce the overactivity of the amygdale with just a few doses. The best CBS oil for Aspergers will help calm overthinking, anxiety, panic, and much more. Social anxiety, bipolar disorder, and obsessive-compulsive disorder can all be coped with using CBD oil.
As with any natural treatment, you'll want to talk to a medical professional about the CBD Aspergers relationship. If other medications are currently being used to treat symptoms of the condition, it may be challenging to add CBD into the mix. CBD can affect how the body metabolizes certain medications, especially those that are used to treat a variety of mental health conditions. If these medications are not being metabolized at a proper rate, this can lead to dangerously high or dangerously low levels of medicine in the body.
The statements above have not been evaluated via the Food and Drug Administration. The efficacy of these merchandise has not been tested by using FDA-approved research. These products are not intended to diagnose, treat, therapy or stop any disease.