CBD Lemonade Recipe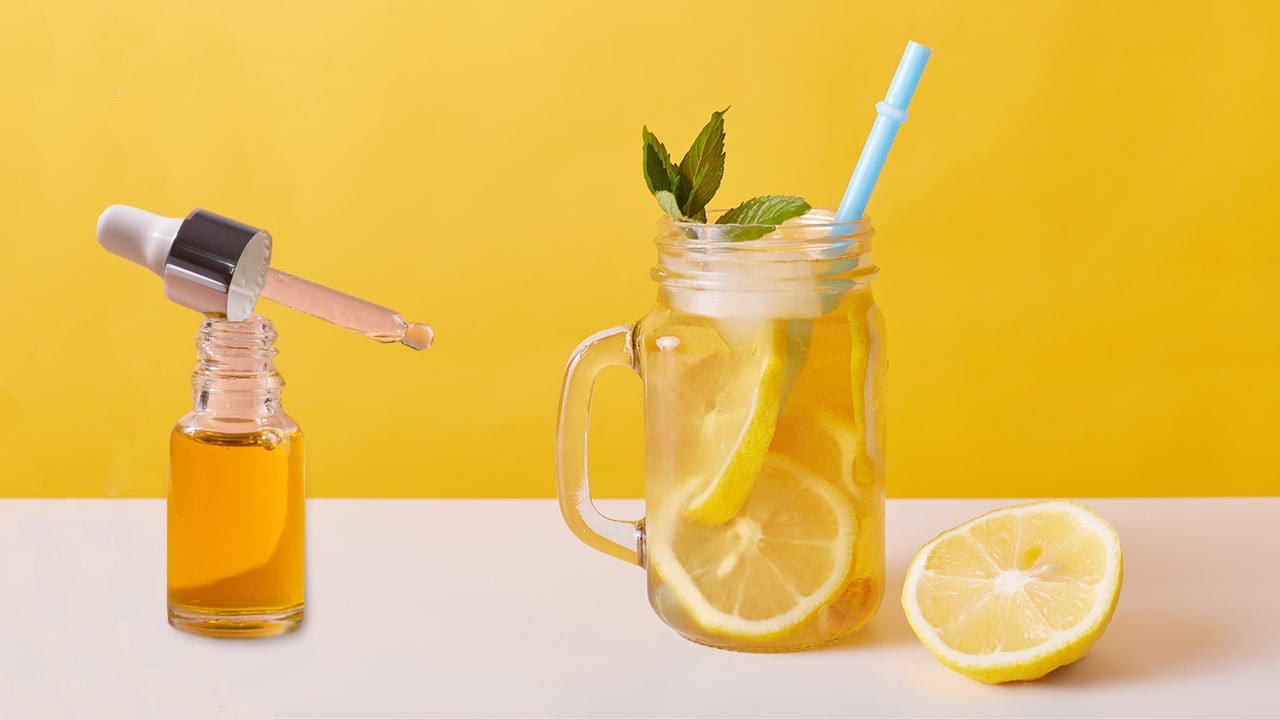 Summer is right around the corner, which means enjoying iced beverages that will keep you cool. One of the staples of this time of year is lemonade, and if you want to take your relaxation to a whole new level, then you might want to consider making a CBD lemonade drink.
What Are Benefits of CBD Lemonade?
CBD had been around for a while now, and the people who use it claim that it can help relieve a variety of different ailments. While these claims still need to be proven, you can't deny anyone their personal experience.
CBD has been added to many different types of products, including lotions, capsules and pills. It's even possible to get CBD as a tincture and add it directly under your tongue or to food and beverages. Typically, CBD has been added to coffee and tea, but it can be added to just about anything, including a homemade CBD drink such as lemonade.
One of the biggest benefits of adding CBD to lemonade is the fact that the natural sour taste of the beverage masks the CBD flavor. Not everyone enjoys the earthy, sometimes bitter taste of CBD, so being able to hide it will make taking this item easier — which could lead to improving your health and wellbeing.
Easy Minty CBD Lemonade Recipe
If you are wondering how to make CBD lemonade, the process is quick and easy. For this CBD drink recipe, creating an all-natural beverage using freshly squeezed lemons requires the following ingredients and materails.
Materials
The materials you'll need include:
Medium saucepan
Measuring cups
Pitcher large enough for the lemonade (approximately 10 cups)
Wooden spoon
Ingredients
8 to 12 lemons (should yield about 2 cups of lemon juice)
1.5 to 2 cups of sugar
10 cups of water
10-30 ml of CBD oil (natural or your choice of flavor)
1 bunch fresh mint
When it comes to deciding what flavor of CBD to add to your lemonade, that will be up to personal preference. If you just want to taste the lemonade, then using unflavored or natural CBD is in your best interest.
Should you find that you want to take your lemonade to a different level, then you might consider adding some mint-flavored CBD. A citrusy CBD flavor could make your lemonade tarter and more delicious, while a strawberry one could add some sweetness to your beverage.
Consider experimenting with different flavors to find the one that you like best.
The amount of CBD you add to your lemonade will depend on if you've taken CBD before, what you're hoping it will treat and how long you want the effects to last. The best advice is to start with the lowest dose, see how it makes you feel, then add more if necessary.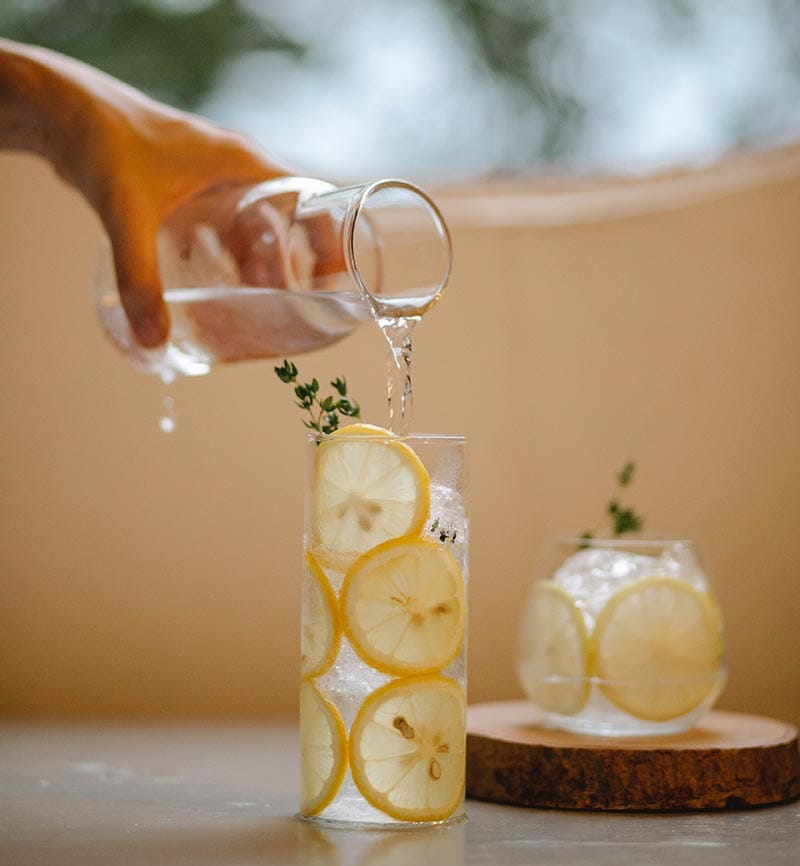 Instructions
When it comes to making CBD lemonade, you'll need to follow these steps:
Add the sugar and 2 cups of water to the medium saucepan. If you prefer your lemonade to be tarter rather than sweet, cut down the amount of sugar.
Bring the water and sugar to a boil, stirring gently until the sugar is dissolved.
Remove the pan from the heat and allow the mixture to cool to room temperature, then place it in a sealed container and chill in the fridge.
Juice the lemons, making sure to remove the seeds. If you prefer pulp in your lemonade, then you don't have to remove it. Should you find you want your drink to be smooth, then strain the juice to remove the chunks.
In a pitcher, mix the chilled water and sugar with the squeezed lemon juice. Add the remaining 8 cups of water, then stir.
Put 5-6 fresh mint leaves into a glass and muddle with a pestle or wooden spoon.
Stir in the CBD.
Pour yourself a glass of refreshing lemonade, then chill the leftovers until you're ready to drink more.
Add a few mint leaves on top as garnish.
Do You Have to Use Sugar in Your CBD Lemonade?
When it comes to making CBD lemonade, it will be up to you whether or not to add sugar. If you like your lemonade sour, then don't use sugar at all. Should you prefer it to be a bit sweeter, then adding at least a little bit of sugar or any other natural sweeteners might be in your best interest. There are many natural sweeteners that could be healthier alternatives to refined sugar including stevia, erythritol, xylitol, yacon syrup or monk fruit sweetener.
A Refreshing Summer Treat
Many people claim that CBD has helped improve their lives in a variety of ways, and if you're curious to see if it can help you, then you need to find a way to get it into your body. With summer upon us and lemonade being a staple of the season, combining these two items together might be the best way to see if CBD will benefit you. If nothing else, it will be a delicious way to ingest the CBD.
Sources
https://www.ncbi.nlm.nih.gov/pmc/articles/PMC8489347/
https://pubmed.ncbi.nlm.nih.gov/26400114/