Every chronic ailment deserves a solution to pain and discomfort, including arthritis. Many people are now turning to CBD or cannabidiol to calm their ailing joints. If you aren't familiar with CBD for arthritis, a look at the various products in the marketplace is an intelligent way to learn more. This hemp-based product has unique features that can relieve pain for most users.
Learning More About Arthritis
According to the Mayo Clinic, arthritis is chronic inflammation in several joints across the body. Most bouts with arthritis occur during the senior years.
This ailment comes in a variety of forms, from mild to severe arthritis. The inflammation gives way to chronic pain, which you must manage for a good quality of life.
There are many painkillers available to arthritis patients, but a more natural solution should be the goal. This ailment is one of the most common complaints from the older generation.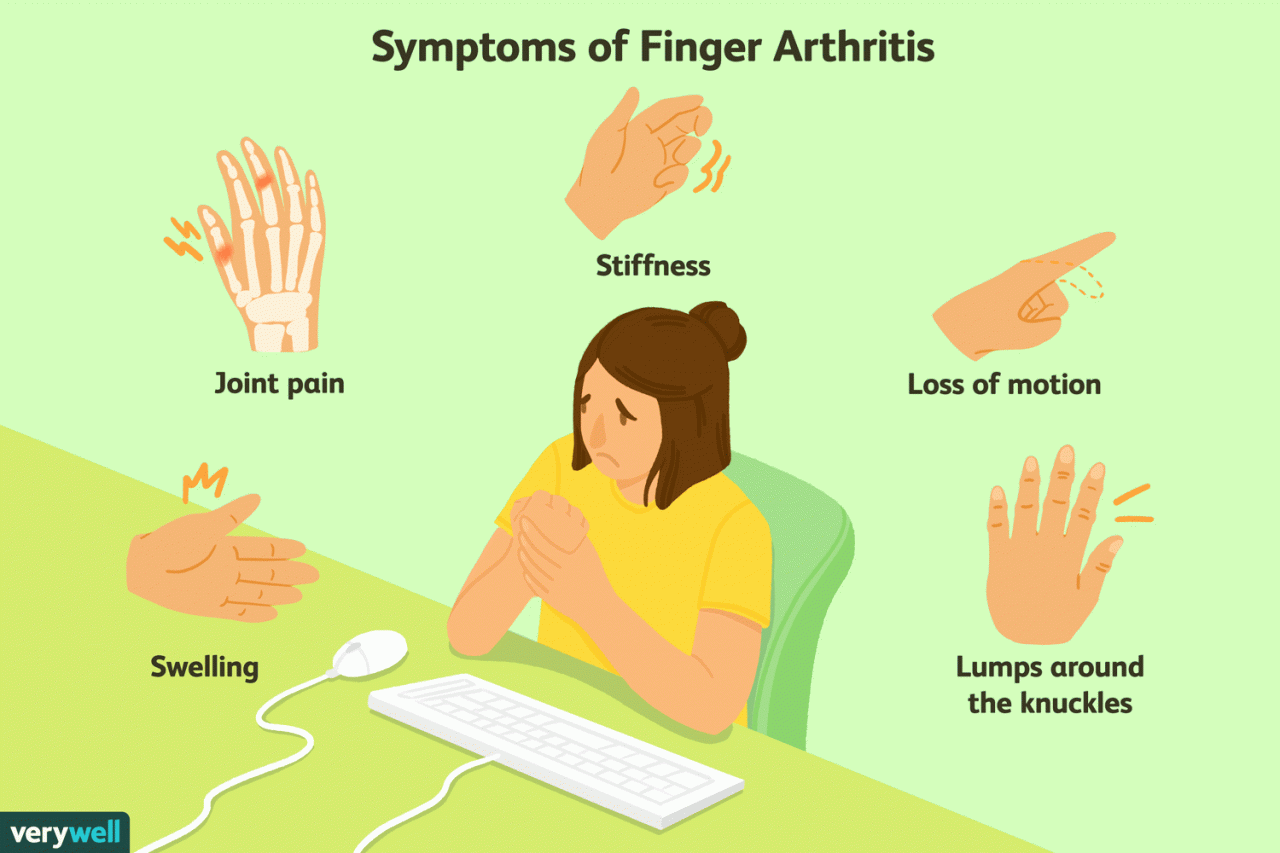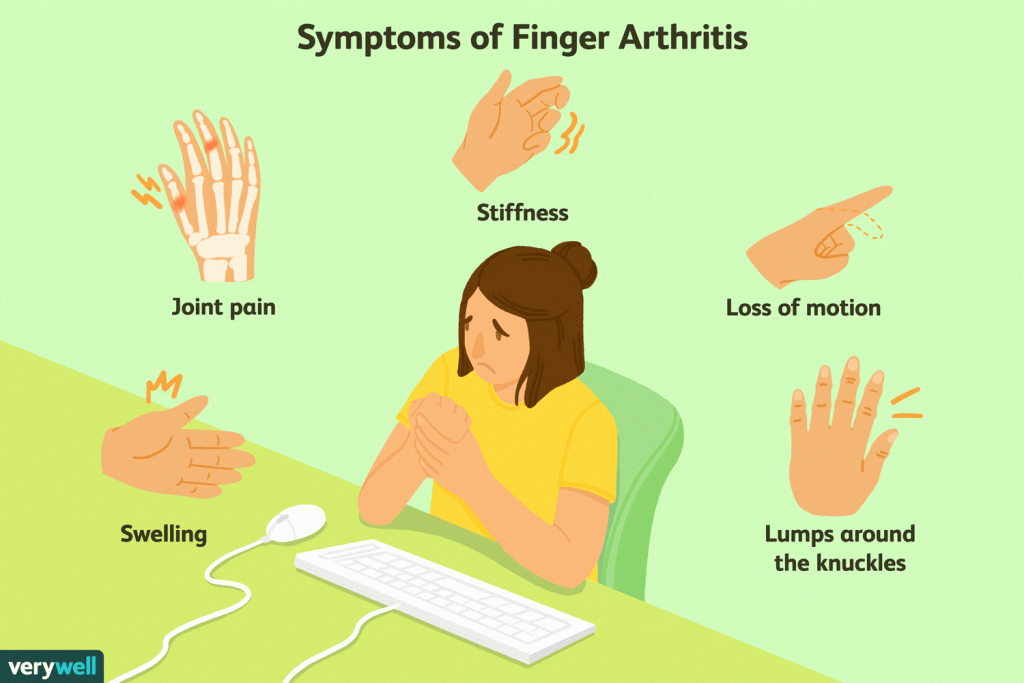 Familiarizing Yourself With CBD
CBD is a compound in the hemp plant. It has many benefits for the human body, including anti-inflammatory perks. WebMD points out that chronic pain from arthritis you may calm with regular CBD treatment.
Within your immune system are CB2 receptors. They act like neural receptors by latching onto molecular compounds. CBD works by indirectly stimulating these CB2 receptors. They encourage the body to make its cannabinoids.
The results are less pain and inflammation for the person than before taking the oil. CBD and arthritis substantially perk up the immune system to fight off adverse reactions that are debilitating to many people.
How to Use CBD for Arthritis
Medical News Today reports that you can use CBD some ways to treat arthritis. The two most popular methods include:
Sublingual use
Mixed in with a cream or lotion
Placing CBD under the tongue or taking the tincture as a sublingual solution moves the substance's effects into the bloodstream. You might feel whole-body relief. Target your arthritis by mixing the oil with your lotion. Rub it onto your joints. The oil reaches the joints in little time as a result.
Choosing the Best Products
Search online for the best CBD for arthritis, and you'll come up with dozens of choices. Selecting just one product might be difficult at first, but not if you have some data backing up your decision. Take a look at these popular products that are particularly helpful for arthritis. Joint-pain relief can be in your future.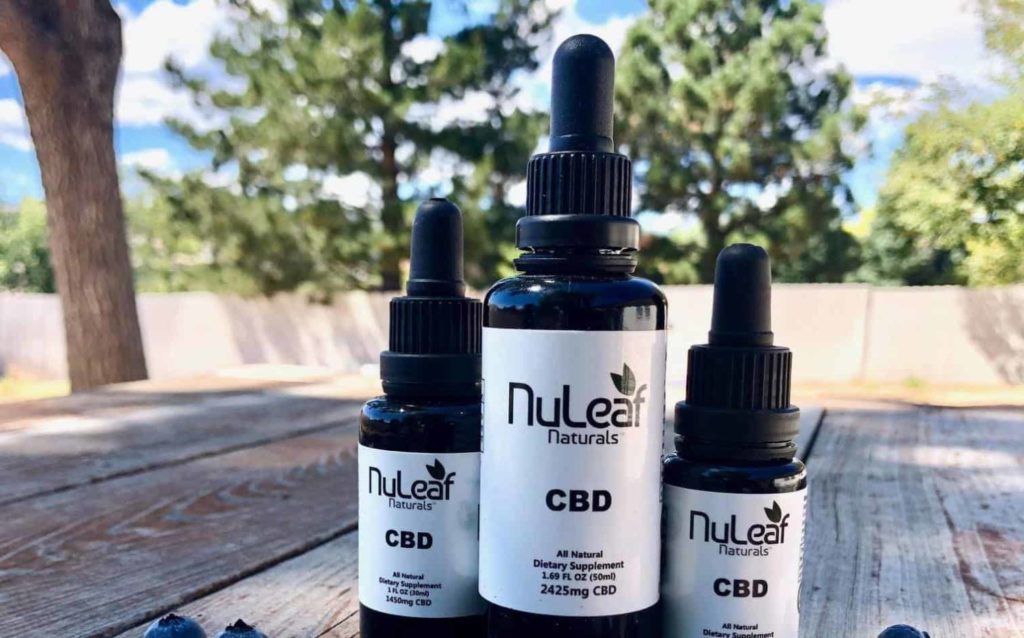 This CBD oil for arthritis pain comes from a well-known manufacturer. The ingredients are entirely organic and free from any chemical influences, and for a Full Spectrum product. Full Spectrum is a designation that references the molecular compounds found in the tincture. Along with CBD, there are associated compounds that enhance this plant-based remedy.
Every person's arthritis issues will vary in types, such as severity and locations. A Full Spectrum product takes the best compounds from the hemp plant and applies them to those problem areas.
THC Content:This particular product doesn't have a certificate of analysis that can verify the THC content. Tetrahydrocannabinol or THC is the substance responsible for the high felt during typical, marijuana use.
Because this NuLeaf Naturals product is entirely organic and pure, there should only be minor amounts of THC within the mixture.
Cost:This CBD rheumatoid arthritis tincture is sold for about $6.27 per milliliter. Every one-milliliter amount has 50mg CBD.
Highlights: Add this oil to your lotions as a topical solution to arthritis pain. Alternatively, give yourself a drop or two under the tongue for whole-body relief.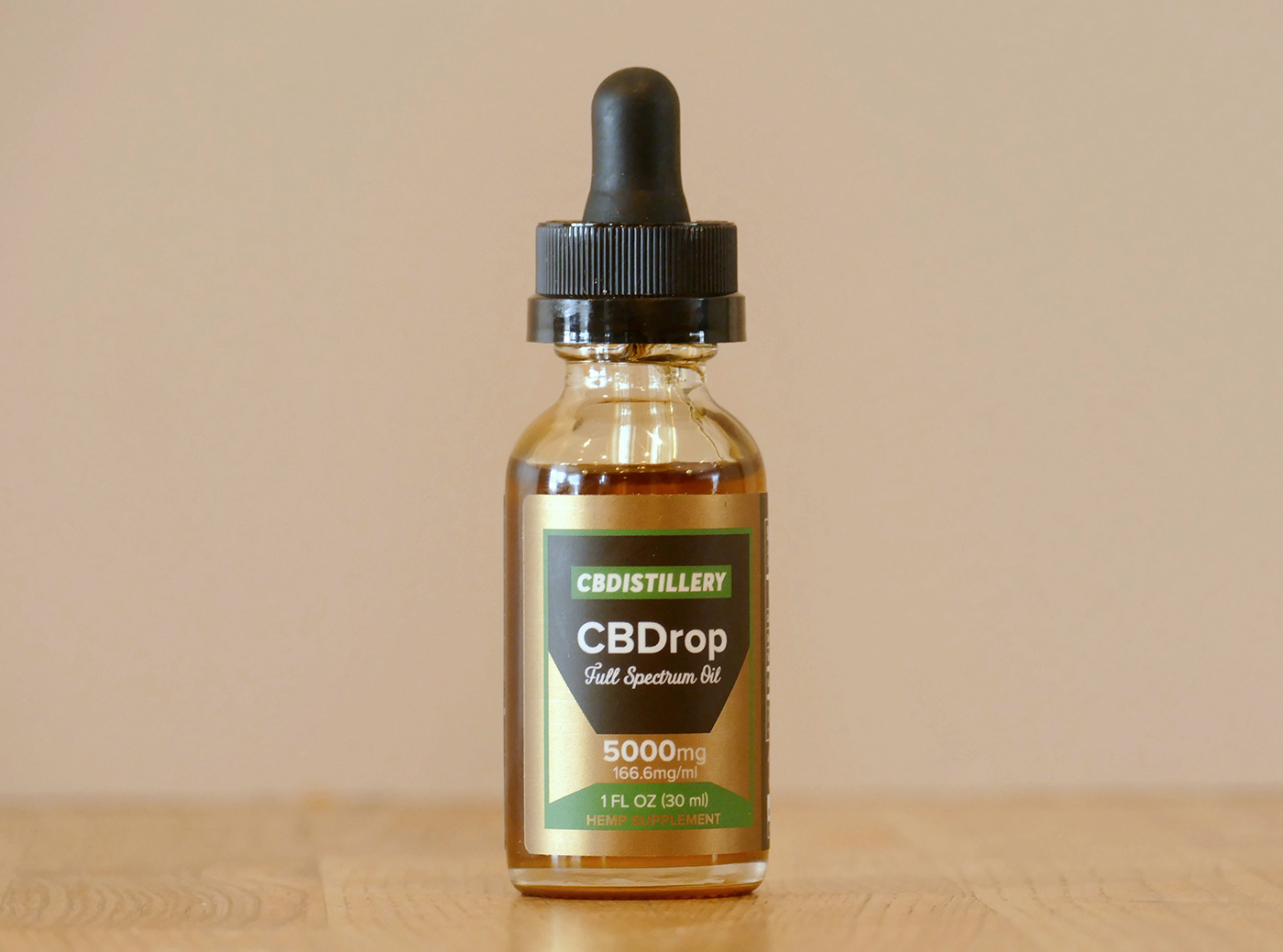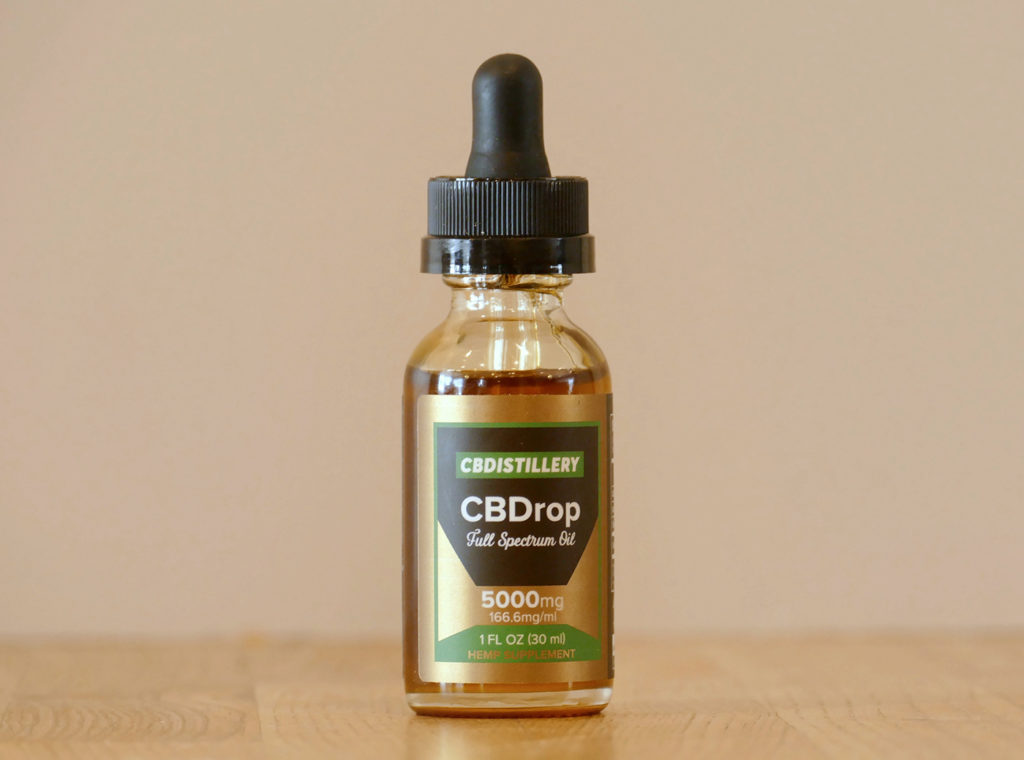 The Arthritis Foundation suggests that CBD oil for arthritis should be free from THC when you're a first-time user. Luckily, there are plenty of products that zero out the THC ingredient.
Try CBDistillery's Isolate product that's THC-free. It comes as a relatively concentrated tincture, but you're free to limit your use to one drop for each treatment.
For anyone concerned about hemp's effects on the body, this CBD for arthritis pain offers a 99-percent pure product. There are no other compounds, such as those found in Full Spectrum products, so you know exactly which ingredients are treating your ailment.
THC Content:This CBD oil for rheumatoid arthritis is entirely THC free.
Cost: You'll pay around $1.86 per milliliter for this isolate product.
Highlights:Enjoy the fact that this tincture is flavorless, which means you can mix it into your food without noticing it.
If you're curious about the details surrounding this CBD for rheumatoid arthritis, it comes with a certificate of analysis.
Depending on the many CBD for arthritis reviews, this tincture tends to be at the top of everyone's list. It offers vital compounds, such as flavonoids, ketones, and vitamins, along with the CBD.
Elixinol is a manufacturer with a reputable name in the industry. They don't use any harsh solvents to create CBD oil for arthritis. Coconut oil is one of the ingredients that complement the CBD.
THC Content: This CBD oil for arthritis has less than 0.10 percent of THC. It's such a minor ingredient that any high is almost impossible.
Cost: You'll pay a bit more than $1 for every milliliter of Elixinol.
Highlight: Most people prefer the natural flavor, but you also have a choice of Cinnamint from the manufacturer.
Benefiting From CBD
Pain from any disease is debilitating. Many people take painkillers to deal with the symptoms, but that fact doesn't cure the ailment. Some painkillers are highly addictive too.
CBD is different because it comes from a plant. It isn't processed and repackaged into a harsh substance either. You gain the benefits of the plant compounds in concentrated forms.
CBD encourages your body to calm its inflammation processes. As a result, pain becomes a numb sensation. You may be able to move your joints with better flexibility with CBD in your system.
Dosing Your CBD
CBD oil and arthritis don't have a standard dosage level. It's different for every person. Choose a CBD product as your first step.
Read over the oil's label so that you know how much of the product is necessary per treatment period. Some names call for one or two drops, whereas other products require the entire dropper to be taken in one dose.
Healthline suggests that a professional should indicate the dosage level for your arthritic pain. You'll know for sure if you're taking the right amount or not.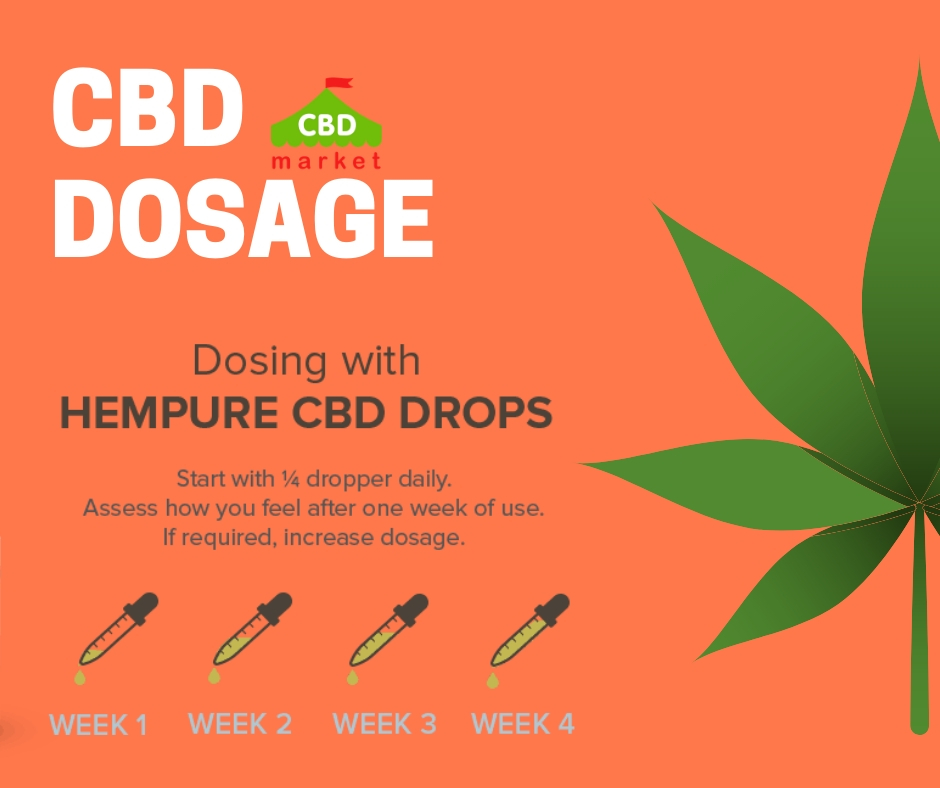 Breaking Down the Top Tips for CBD Success
The best way to achieve success with CBD oil for rheumatoid arthritis is by listening to your body. The Rheumatoid Arthritis Support Network suggests an experimentation period as you gain more experience with CBD.
Start with a single dose under the tongue of a given tincture. Write down your reactions to the oil. Ask yourself if you notice these sensations, such as:
Calmness
Muscle relaxation
Less pain within the joints
Keep in mind that a CBD dose for arthritis at a low concentration may not relieve every symptom of your ailment. You might need a slightly higher dose.
Try a higher dose the very next day. Don't double up on the dosage during the same day. As you learn how to use CBD oil for arthritis, you'll eventually find the right level of treatment. After trying a CBD dosage for rheumatoid arthritis, store the tincture like an expert. ECHO Connection reports that a cool, dark cabinet is a perfect location for CBD oil.
Light and heat tend to diminish the product. Use the oil within a few months of opening it when you store it in a cabinet. Many people place their oil in the refrigerator, but that location may be too cold. The liquid can thicken, which causes the molecules to degrade as you try to warm it up.
Keep your CBD oil away from children and pets. Think of the product as your prescription. No one else needs to use the same tincture.
CBD and arthritis pain come together to solve an ailment that's plagued many people for generations. Try a few products to see how this pain reliever fits into your world. There isn't a cure for arthritis, but it can be successfully managed with the right tincture by your side.
The statements above have not been evaluated via the Food and Drug Administration. The efficacy of these merchandise has not been tested by using FDA-approved research. These products are not intended to diagnose, treat, therapy or stop any disease.