The holidays are a time of giving and exploring. Items that you've never dreamed of purchasing are now on your shopping list. A wellness item that's sure to please any adult on your list is CBD or cannabidiol oil.
You can find it in many of this year's top beauty products or health supplements. Discover the top holiday gifts with a CBD twist so that you can surprise a loved one with a unique present.
The Structure of the Article:
Learning About CBD Basics
Comparing CBD and THC
Knowing About Full Spectrum Versus Isolate
Trying CBD For the First Time
Exploring the Best Gift Options
Learning About CBD Basics
CBD is a compound that's found in the cannabis plant. When this compound is consumed, smoked, or applied topically, it positively reacts with the body.
The reason why CBD works with the body is because of its interaction with neural receptors. The brain accepts the CBD compound as it enters the body, reports Live Science. It latches onto these receptors and alters perceptions for a short period. You might feel relaxed and carefree when you take CBD in one of its many product forms.
Comparing CBD and THC
Confusion often arises when consumers compare CBD to traditional marijuana. Both of these chemical compounds come from cannabis. They also have the same molecular structure, reports Healthline. The difference between the two is a few alterations between atomic locations.
As a result, traditional marijuana, with its THC content, has a psychoactive high. CBD doesn't produce a high. The best holiday gift a person can give is wellness in the form of safe remedies in CBD that provide relaxation. A senior is not part of the CBD world.
Knowing About Full Spectrum Versus Isolate
Another factor to consider as you research the gift supplement in the form of CBD is specific product descriptions, such as "full-spectrum" and "isolate." The full spectrum refers to the plant matter and compounds found in the CBD. There might be associated with terpenes and other nutrients, including trace amounts of THC, within a full-spectrum product.
Isolate products are pure CBD compounds. You won't benefit from any other compounds found in cannabis. It's strictly CBD, which can be beneficial for more sensitive individuals.
Trying CBD For the First Time
There are very few side effects of CBD. Harvard University only points out that specific results should be noted in rare cases, such as:
Extreme fatigue
Irritability
Nausea
The best way to try CBD for the first time, including holiday bath sets, is by only testing a small amount. Apply the CBD product on the skin first. Make a mental note of any sensations that you feel.
If a rash or other adverse effect occurs, discontinue the use of that product. Most people don't have any adverse reactions, which makes CBD a potentially helpful product in your life.
Exploring the Best Gift Options
With a solid understanding of CBD, it's time to look at this holiday shopping guide. Whether you want everyday oil or something a bit more unusual, there's a CBD product to put under the holiday tree. Explore the top gift options this year for relaxation and well-being.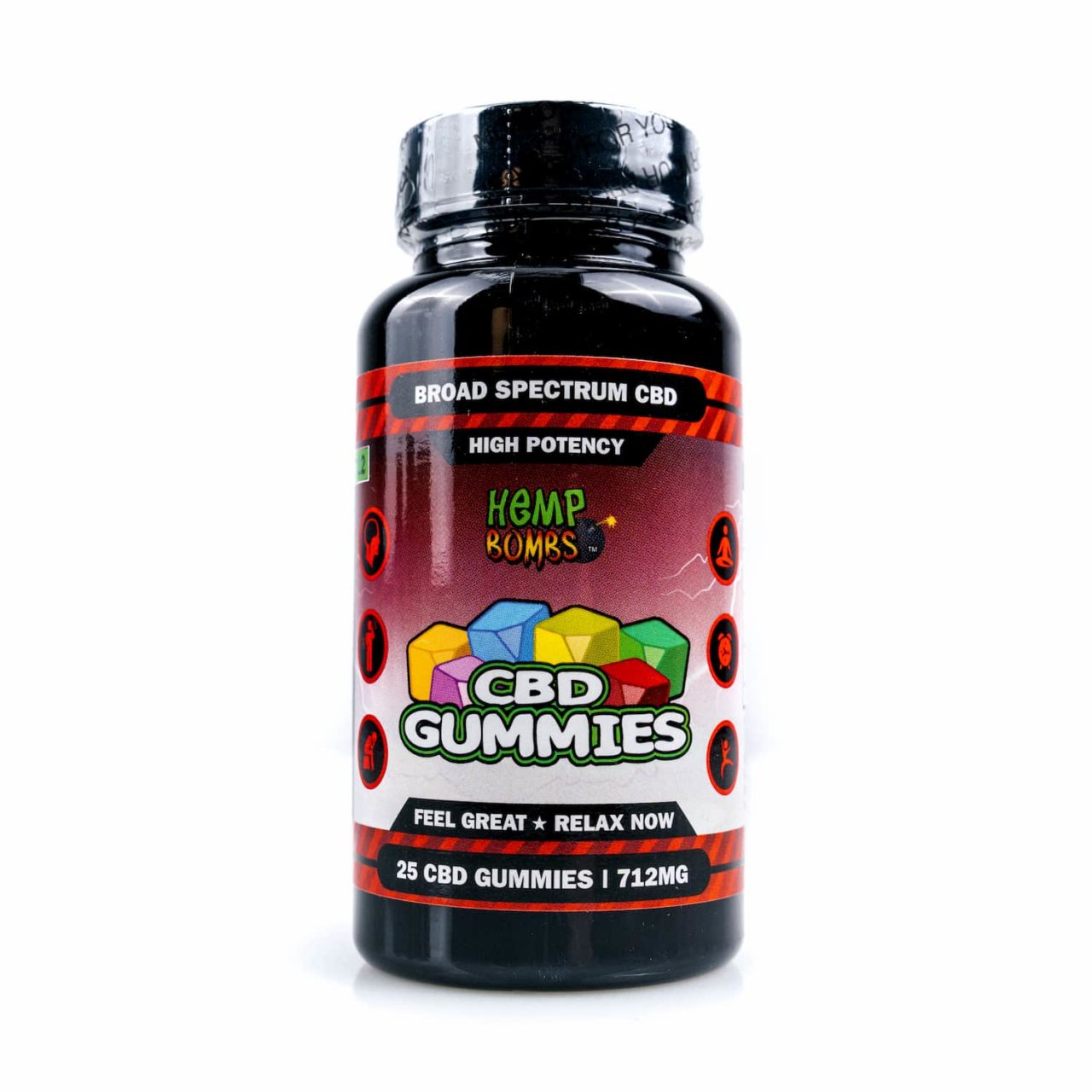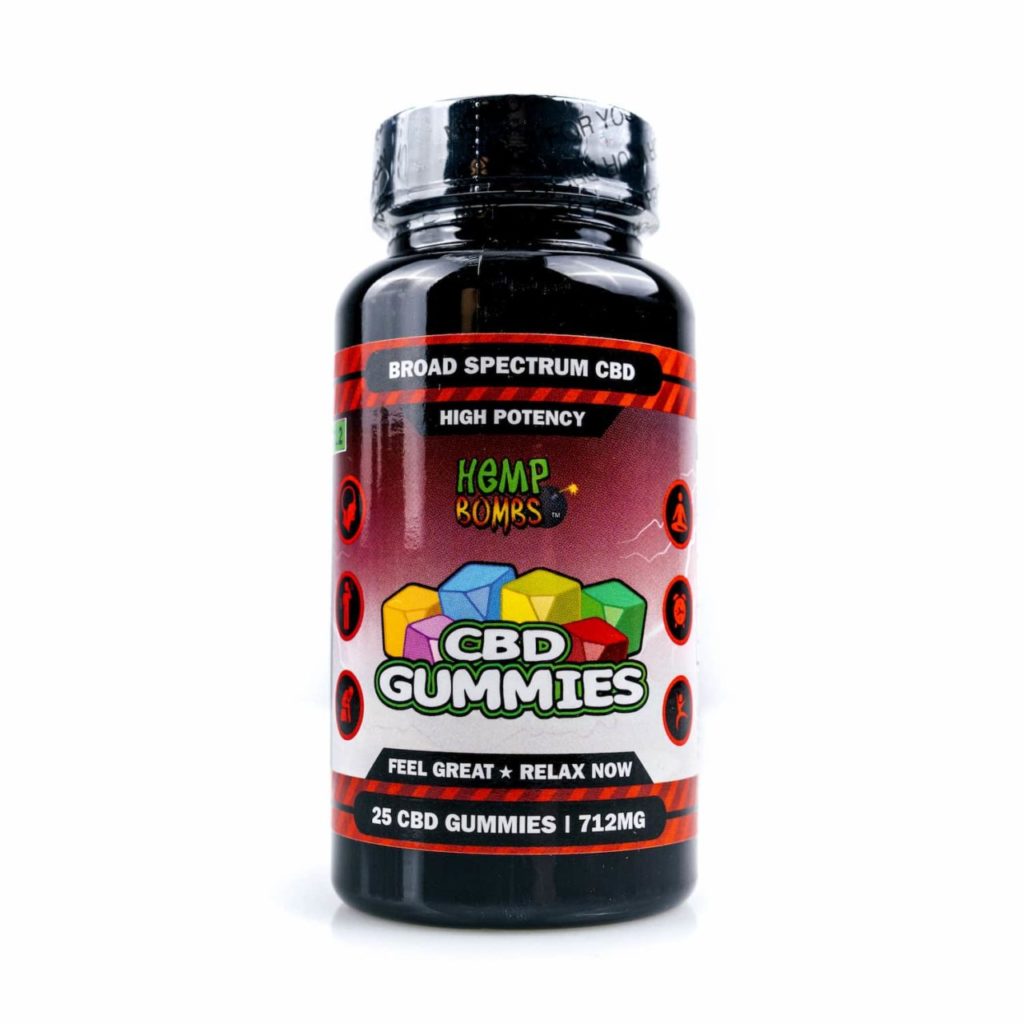 One of the best ways to relax with CBD is by chewing on gummies. Hemp Bombs offers a high-potency product with 712mg CBD in the entire container. Each serving provides almost 29mg CBD for your wellness.
Gummies might work as a stocking stuffer or as a main gift. Your loved one can try one gummy and graduate to more treats to give them the relaxation that they crave. Consuming gummies is one of the easiest ways to try CBD for the first time, so keep this fact in mind as you decide on holiday gifts.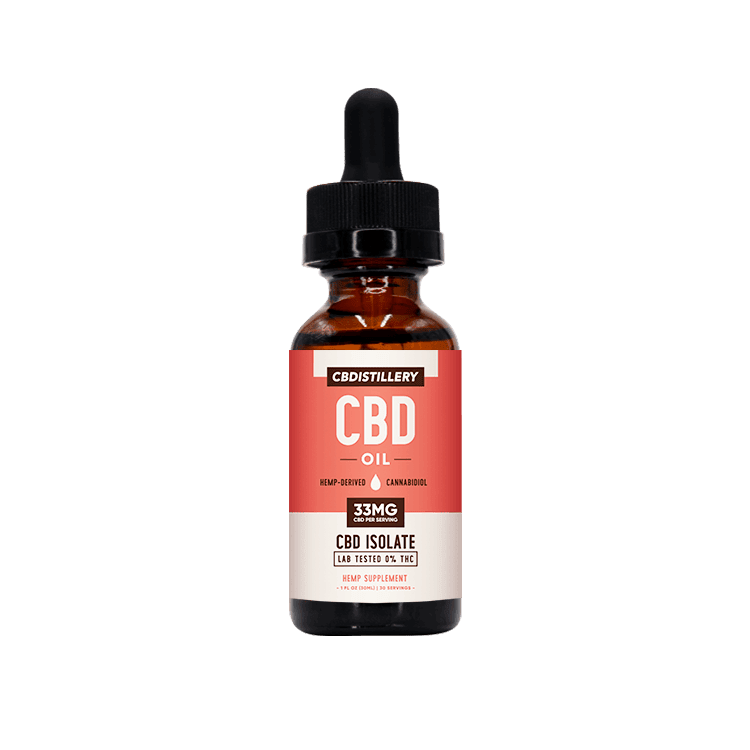 A perfect way to enjoy the CBD lifestyle is by trying an isolated oil. There's absolutely no THC found within this mixture. Each batch comes with a certificate of analysis to prove this fact.
Oil is versatile because you can use it in food, drinks, or dropped right onto the tongue. This entire bottle offers a whopping, 1,000mg CBD. Take the tincture with one drop at a time. A calming sensation can be felt throughout the day with small amounts taken at regular intervals.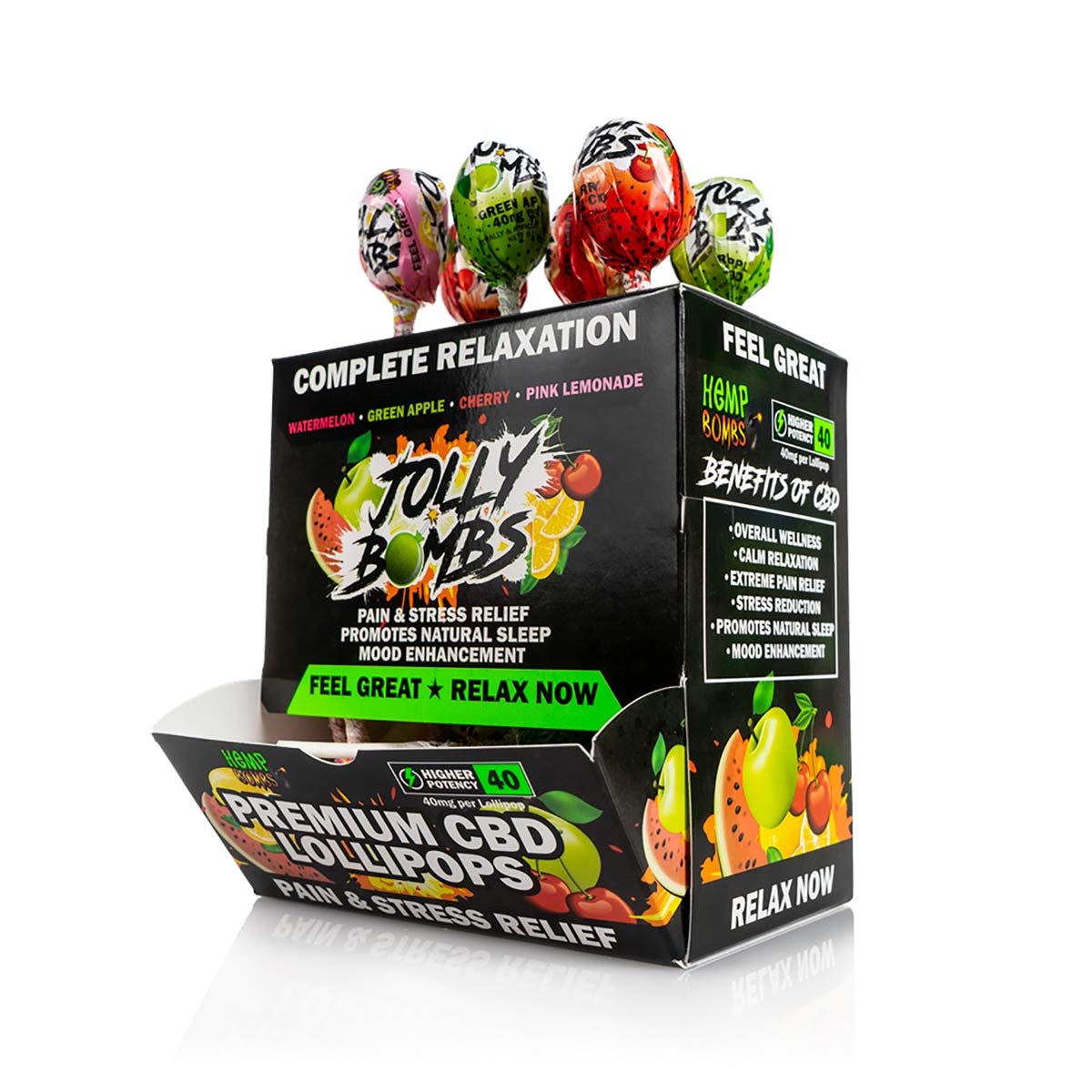 A fantastic way to celebrate the holidays is by giving the gift of CBD treats. These Jolly Bombs lollipops come in a variety of flavors. Enjoy cherry, pink lemonade, or green apple flavors.
Each treat has 40mg CBD, which means that you can slowly ingest the compound with a tasty flavor on your tongue. These products are perfect for anyone with a sensitive palate. Pure CBD may be a bit bitter for some people.
Give out one pop to each loved one or surprise them with a variety package. These gifts can keep on giving each day.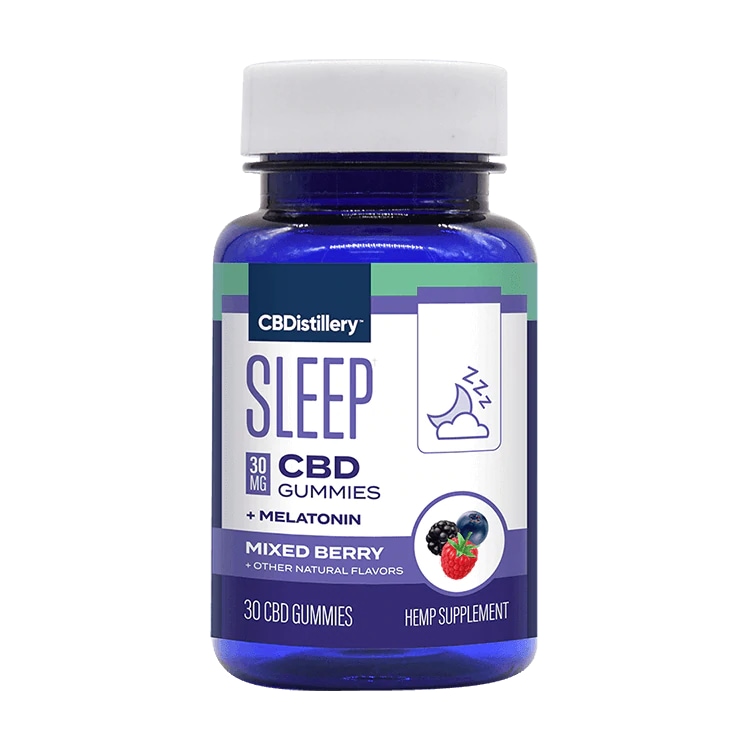 Try CBDistillery's gummies that have melatonin in their mixture. Melatonin is found in the human body as a hormone that's secreted as daytime turns into nighttime. In essence, it encourages sleepiness.
Combining CBD and melatonin means that a good night's rest is almost impossible to miss. Your loved ones will enjoy the extra rest, and relaxation CBD with melatonin brings to their lives.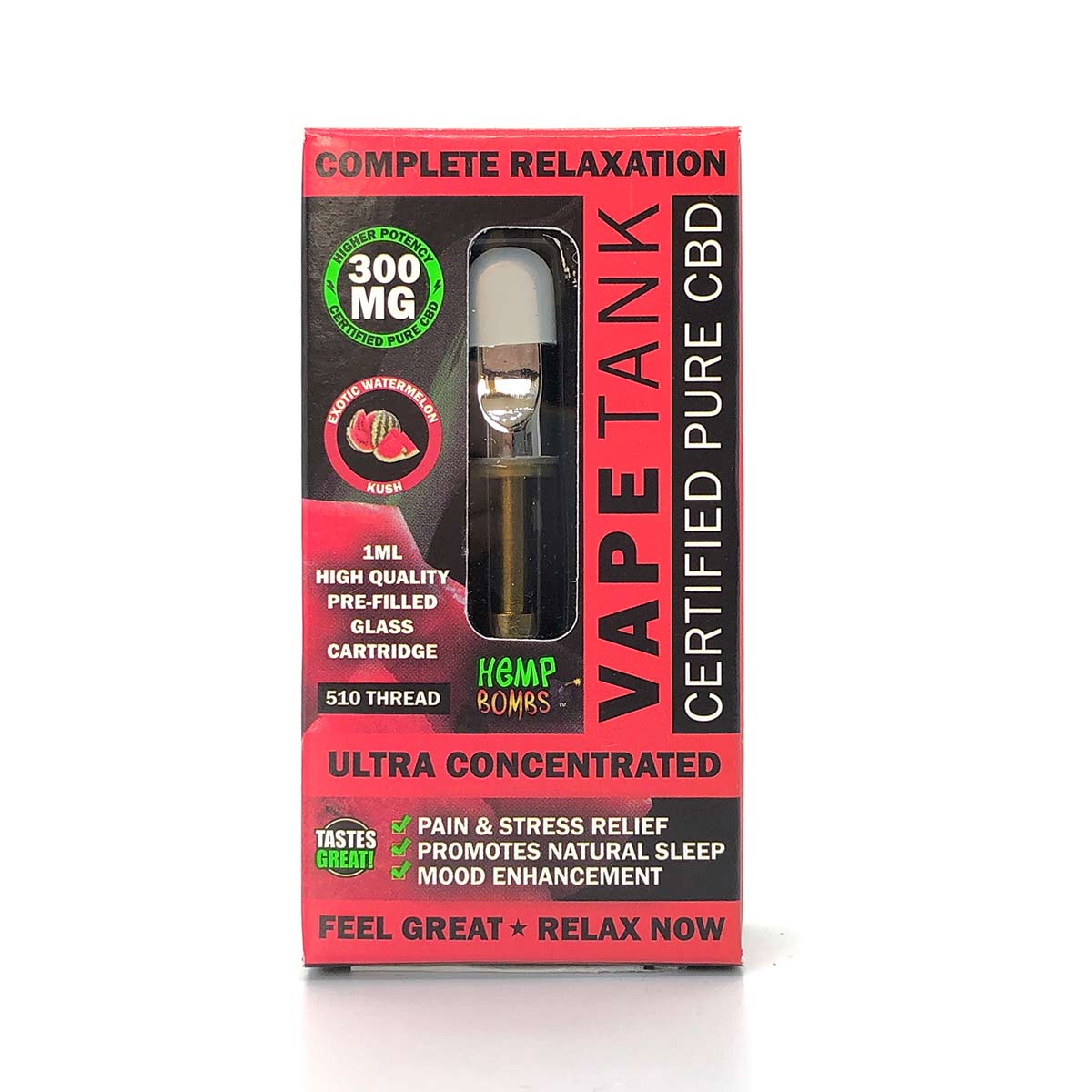 When you have a vaping fan as a loved one, try a glass tank from Hemp Bombs. These products come in either 125 or 300mg CBD levels with a single, twist-on thread. You might consider buying several vape tanks as splurge gifts for your loved one too.
The flavor choices are endless, such as indulging in watermelon, spearmint, or pineapple. Several vaping sessions are possible with these gifts, so they can keep on giving into the new year.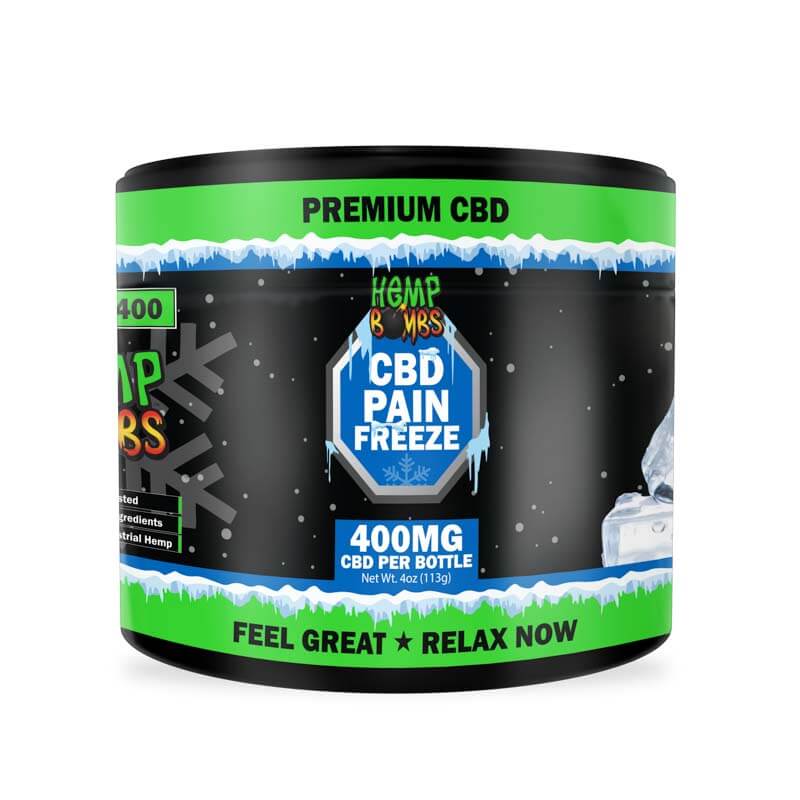 Taking CBD through oral means is useful for the entire body. However, you might want a product that has a more direct route. A pain rub from Hemp Bombs offers 400 mg CBD in the whole container. Rub it onto achy joints and other areas for nearly instant relief.
These products are designed to move through the skin and into the surrounding tissues. CBD benefits of this pain rub include a cooling sensation, relaxing feeling, and relief from aches. Apply it as often as the instructions dictate so that joint pain remains in control.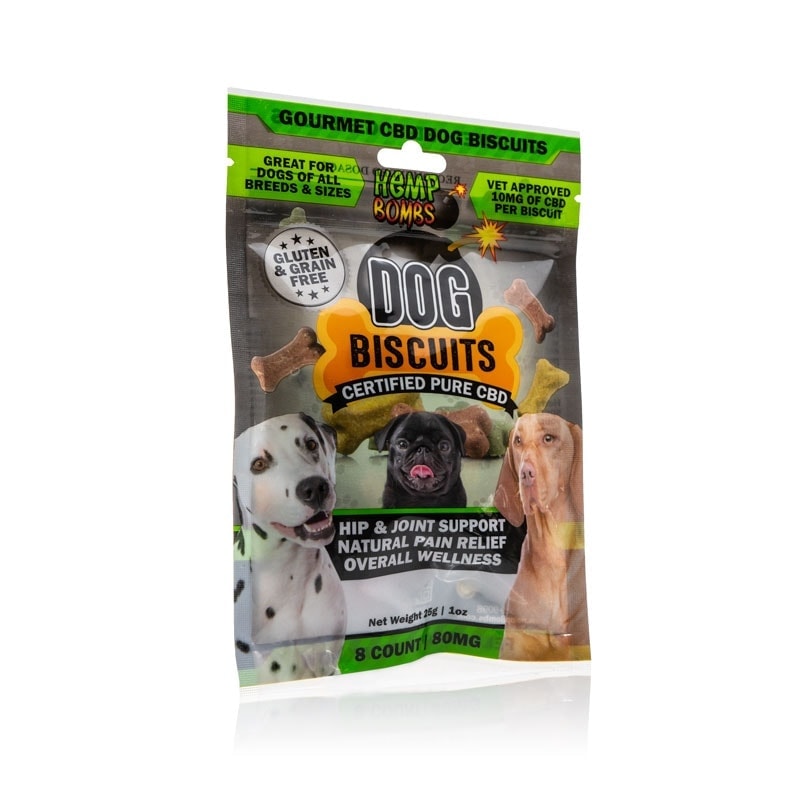 Don't forget Fido this holiday season because there's a CBD gift for it too. Hemp Bombs offers dog biscuits with about 10mg CBD per serving. They're perfect as treats for older dogs that have joint pain or other chronic ailments.
Around the holidays, there might be fireworks and other loud noises. Offer a dog biscuit to Fido, and it'll feel calm throughout the noisy evening. These treats are tasty, too, so you aren't compromising satiety with the medicinal effect.
Splurge a bit this year with CBD oil, edibles, or pet products. Your loved one will appreciate the product's quality and results after using it. Give the gift that continues to please into the new year. CBD is an ingredient that only complements daily life.