Why Join CBD.market Club?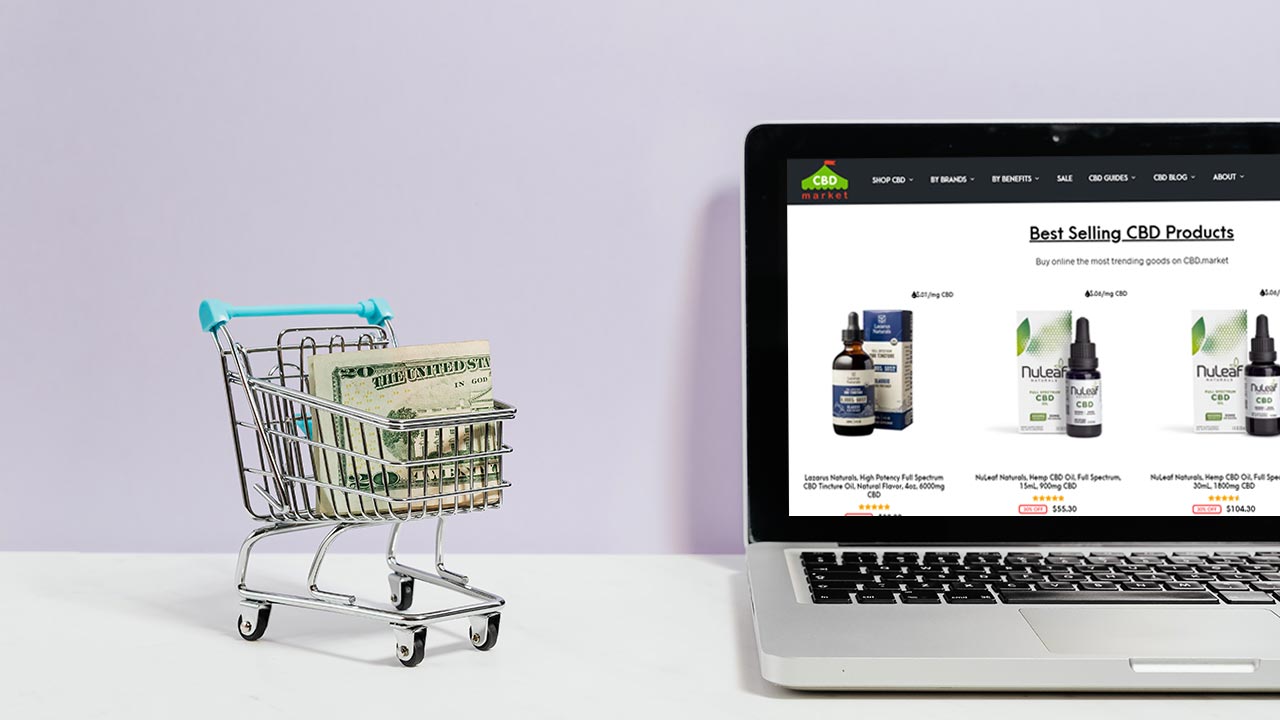 If you enjoy the effects of CBD, chances are you purchase CBD products every month or more often. CBD.market is dedicated to providing excellent customer service, making the ordering, payment, and account management processes as efficient as possible. To achieve that goal, CBD.market is offering the CBD.market Club Membership.
Benefits of a CBD.market Club Membership
The CBD.market Club Membership offers a host of benefits. They include the following.
access to exclusive Club discount coupons for favorite CBD brands
saving of an additional percent on some brands
first to get new CBD.market prices
first to get new discount codes
earn rewards by accumulating redeemable points every time you shop
earn rewards got through purchases and by leaving a review
easy online management of your account, including your subscription
auto-delivery of products with a subscription
A CBD.market club membership simplifies changing your subscription product and delivery schedule while ensuring you still get the best prices for newly selected products. The shipment schedule options include every two weeks, every two months, or once a month. Customers can also cancel their CBD.market membership at any time.
Easy Club Membership Setup
Setting up a customer account is simple.
Click the link to register for an account: https://cbd.market/my-account.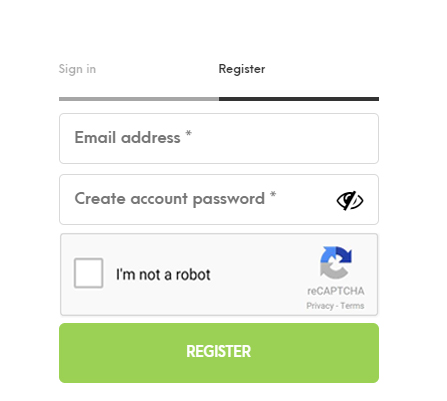 Once you have created an account, you will see the account dashboard. You will also receive an email with confirmation that your account has been created.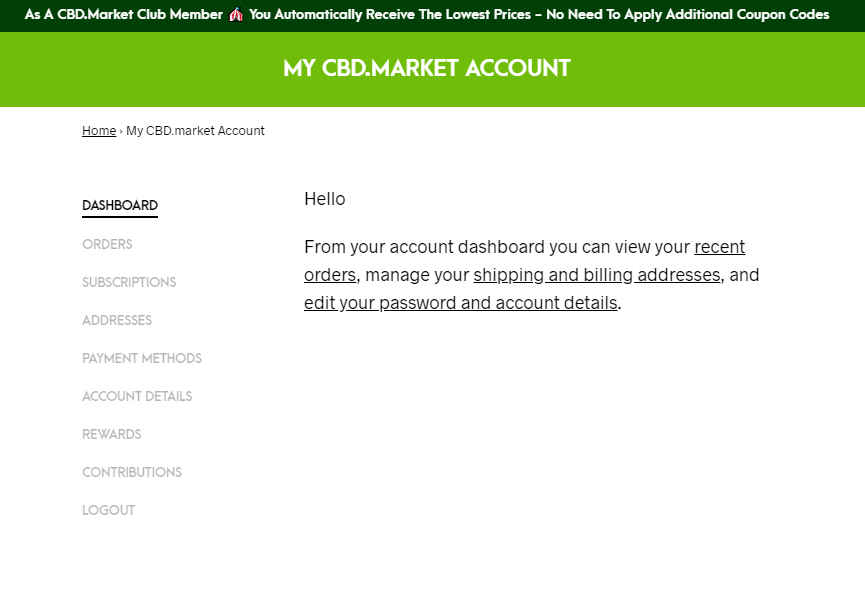 You have the option to join CBD.market in the cart.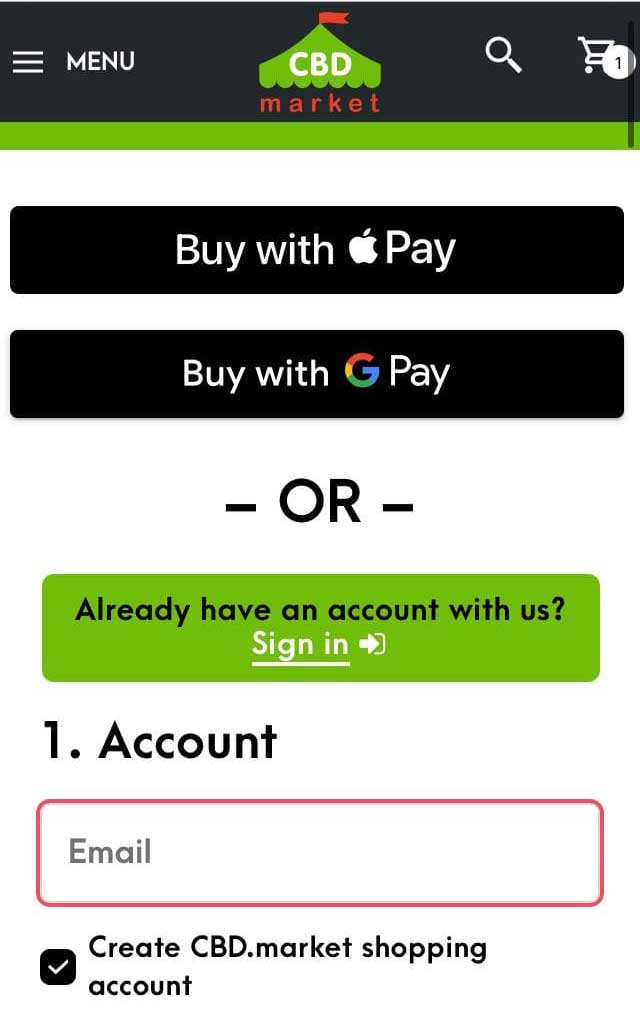 Add a product to the shopping cart.
Set up your customer account.
Add your email, payment option, and shipping address.
Simplify Your Life
The convenience of a CBD.market club membership simplifies your life while ensuring you get the CBD products you want and when you want them. In the hectic world in which you live today, maintaining easy access to CBD products that meet your needs is important. Within minutes, you can set up an account with CBD.market, select your pre-scheduled products and delivery and alleviate the discomfort of trying to remember when to reorder.