New Study of cbdMD Broad Spectrum CBD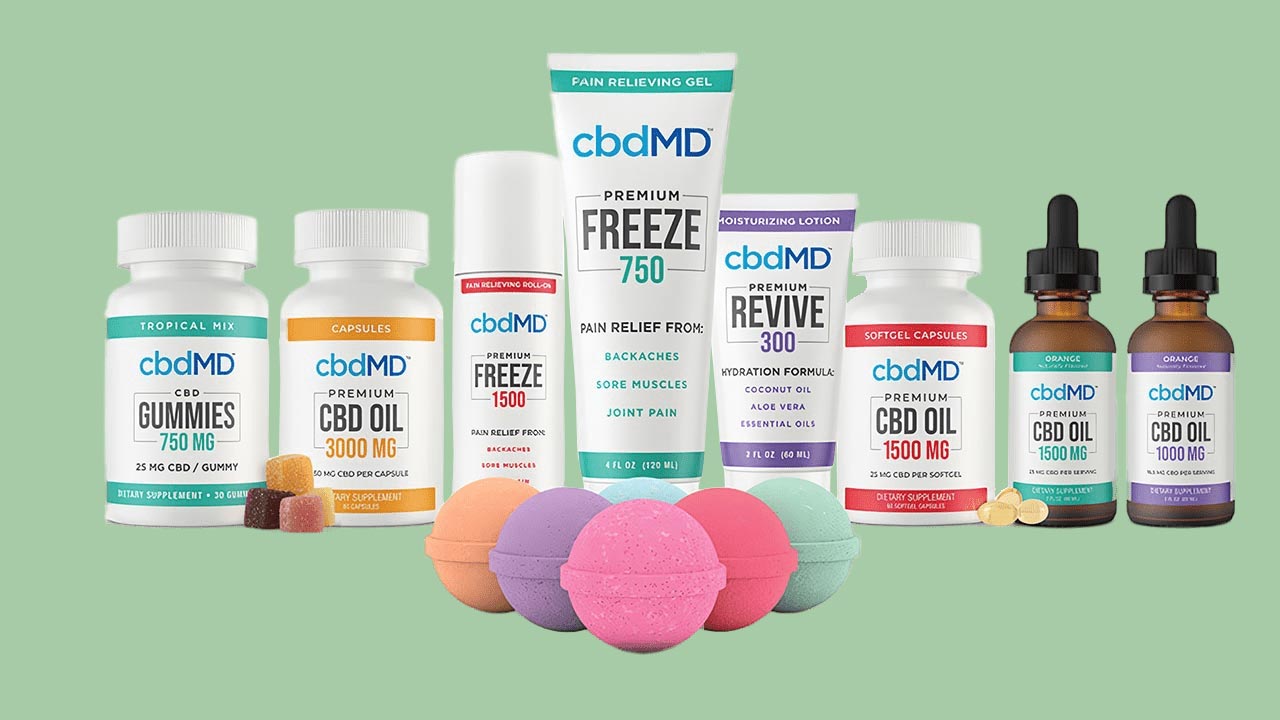 Legal Products Group in the UK reviewed three experiments on rodents performed by Eurofins labs that involved the rodents consuming cbdMD CBD isolate and then collecting data on the effects. The three experiments were conducted by labs for the Organisation for Economic Co-operation and Development (OECD). Through a conversion formula, the results led researchers to conclude that the oral administration of the proprietorial cbdMD Broad Spectrum CBD blend is safe for adults at 161 mg daily. The study is published in Regulatory Toxicology and Pharmacology.
cbdMD CBD isolate has a unique toxicological profile, meaning the results of the three experiments are specific to the cbdMD product. The experiments investigated prenatal development, a 14-day dose-range study, and a 90-day subchronic safety study. Subchronic refers to a moderate or intermediate duration with something repeating over a short period.
The three experiments found no observable adverse effect level (NOAL) for CBD isolate in an MCT oil at 460 mg/kg for male rodents and 230.25 mg/kg for female rodents. The CBD isolate was deemed safe at 161 mg daily for someone weighing 70 kg (154 pounds).
cbdMd's Chief Science Officer and VP of Regulatory Affairs, Dr. Sibyl Swift, said she believes it is essential to publish the research results because the U.S. Congress is discussing potential CBD regulations. Knowing a safe upper CBD isolate dose limit is good information and adds to a previous response that cbdMD had sent to a Congressional bicameral Request for Information. In addition, the data supported a cbdMD Citizen Petition submitted in 2022 to the FDA and regulatory submissions to the UK Food Standards Agency and the EU Food Safety Authority.
The data from this review follows a paper commissioned by Canopy Growth Corporation and Charlotte's Web that was also published in Regulatory Toxicology and Pharmacology. That study found that 70-160 mg per day of CBD for dietary supplementation does not harm the liver in healthy adults.
The more studies published, the more data the FDA and Congress have to help them develop reasonable regulations. The CBD industry anxiously awaits federal regulations so CBD producers and retailers can operate according to established inter-commerce regulations across states. The European Union is much more advanced in regulating the CBD industry, and it is puzzling why the USA is having so much difficulty. The lack of regulations is causing confusion among consumers and CBD companies.