cbdMD's Clinical Trial Finds Broad Spectrum Hemp Extract Reduces Pain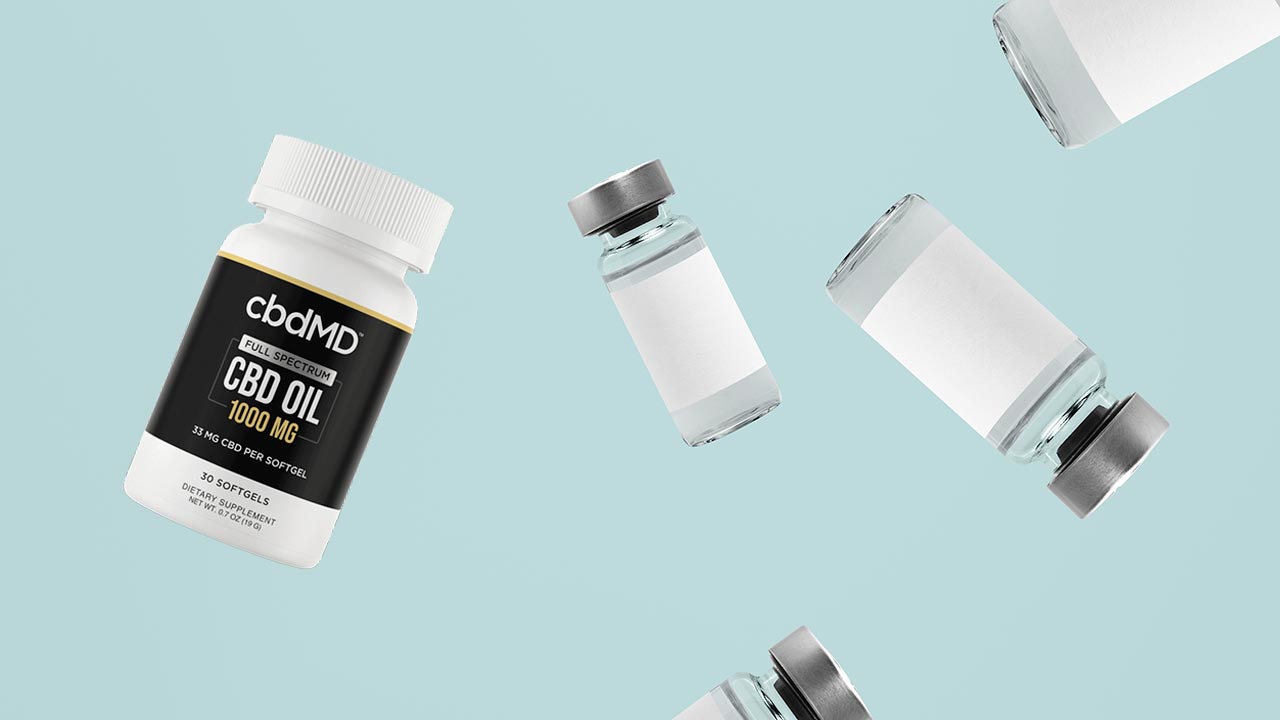 cbdMD conducted a controlled human clinical trial to determine whether its Broad spectrum hemp extract reduces pain. This is a first-of-its-kind study because the study participants were human, and it was a randomized, double-blind, placebo-controlled study. This is the gold standard for a clinical trial, and the results will be published in a peer-reviewed journal for scientific and medical community review. The full results still need to be published, but the data indicates the proprietary hemp extract reduced pain perception and intensity.
Study participants took 100 mg of broad spectrum CBD once a day for three months. Broad spectrum CBD contains numerous minor cannabinoids in addition to CBD. The initial study results found that healthy human participants experienced a significant reduction in pain intensity. This study will serve as a foundation for additional studies that the cbdMD Therapeutics Division will perform.
"Once published, the data from this study will be submitted to the Food and Drug Administration (FDA) for Structure Function Claim Notifications (SFCNs), the process whereby manufacturers inform FDA of their intent to make statements about their products' benefits on the structure or function of their body," saidcbdMD's General Counsel and Co-Chair of cbdMD Therapeutics, LLC.
cbdMD's proprietary broad spectrum CBD extract is used in various products, including CBD tinctures, CBD gummies and softgels. It is also used in the NSF for Sports brand products. cbdMD is the first company to earn the NSF Certified for Sport designation awarded by NSF International.
This is a major effort because the FDA currently prohibits statements about health benefits that CBD may provide due to insufficient clinical study evidence. cbdMD has now conducted toxicological studies and the required human clinical trial for submission to the FDA. If successful, it would enable labeling the product as a federally compliant dietary supplement offering a pain claim benefit attributed to CBD.
The CBD industry has been asking the FDA for regulatory clarity. If cbdMD gets FDA approval, it will make the CBD broad spectrum proprietary blend the first of its kind to obtain such approval and could provide a path forward for increased regulation. The industry generally does not believe it is fairly treated since the FDA has refused to evaluate CBD products like it does nutritional supplements. Yet, millions of people affirm that CBD has helped them address various health issues. Increased FDA regulation would provide consumer protections they do not currently get. It is another reminder to only buy high-quality CBD products from reputable companies like cbdMD.