CBDfx, CBD Bath Bomb – Soothing, Lavender, Isolate THC-Free, 200mg CBD
Same Day Free US Shipping Over $60

Earn 5% Back with Every Purchase

Low Price Guarantee

30 Day Money-Back Guarantee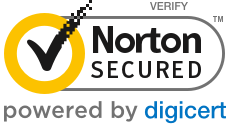 Same Day Free US Shipping Over $60

Earn 5% Back with Every Purchase

Low Price Guarantee

30 Day Money-Back Guarantee
WARNING: Reproductive Harm -
Product Data
| | |
| --- | --- |
| SKU | CFXBA01 |
| CBD Per Container | 200 mg |
| Price Per 1 mg CBD | $.04 |
Let your day's tension melt away with our CBD-infused Soothing and Recharge Bath Bombs. Using active botanical and essential oils like Lavender, Eucalyptus, Arnica, Spearmint, Peppermint, and Hawaiian Black Salt, these Bombs give your joints, muscles, and skin the attention and love they deserve.
99% Pure Isolate CBD 200mg
Soothing formula with lavender oil and Hawaiian Black Salt for softening and detoxifying effects
Recharge formula with eucalyptus and spearmint oils to ease sore muscles and joint pain
100% vegan and made with organic hemp; contains no harsh dyes to stain your tub or irritate the skin
ND-THC***
Description
INGREDIENTS
Soothing Bath Bomb ingredients:
Sodium Bicarbonate
Citric Acid
Coconut Oil
Lavender Essential Oil
Magnesium Sulfate
Hawaiian Black Salt
SLSA
What Are CBD Bath Bombs?
Our CBD bath bomb recipes are the perfect pairing of specially-sourced herbs and essential oils, along with the naturally beneficial properties of 200mg of high-grade CBD. When combined together, our two signature bath bombs—Soothing Lavender & Recharge Eucalyptus— create an unforgettably refreshing bathing experience that will leave you satisfied physically and spiritually.
Why Choose CBDfx Bath Bombs?
At CBDfx, quality is our highest priority—because that's what you deserve.
We reflect that philosophy in everything we do and create. It's why our CBD bath bombs are made with hand-picked ingredients and thoughtfully combined with naturally-occurring herbs and essential oils to ensure your bathing experience is nothing but pure and beneficial.
We avoid the uses of dyes as some can contain harmful chemicals that irritate the skin or stain your tub.
And because our bath bombs are infused with only the highest-grade CBD we can extract, we ensure that every milligram of CBD oil in your bath bomb is of the absolute purest quality for maximum benefit and effectiveness.
After harvesting the CBD-rich hemp, we extract the beneficial CBD using a specialized CO2 extraction process. This method allows us to draw out highly-purified CBD in the cleanest and most energy-efficient manner possible, giving you not only a CBD product free of harmful impurities but also one of the most effective CBD products in the world.
It's All In The Details
To make sure our products consistently reach these expectations, we use only organic, non-GMO hemp. This means hemp that's never been exposed to the kinds of harmful pesticides and chemicals commonly found in other CBD products.
For added peace of mind, our CBD products are produced exclusively in Good Manufacturing Practice (GMP) facilities under the strictest clinical-grade standards and supervision.
When our products are finished, we rigorously test them to meet our standards. If a batch is somewhat lacking, we throw it out. For every product that passes these final tests, each is stamped with a trackable QR code allowing our customers to trace their product's lab report directly to the source.
In an industry filled with brands looking to ride the wave of CBD's newfound popularity, CBDfx has been a leader in this space for more than half a decade.
We understand the importance of what we put into—and on— our bodies, and it's why we take such incredible steps to guarantee a consistent level of quality our customers can rely on.
Check Out Our Two Signature CBD Bath Bomb Recipes!
Whether you're looking to turn the lights down with a glass of wine, or recharge your batteries and fight another day, we've got you covered.
In our two signature CBD bath bomb recipes, we offer the best of both worlds in our Soothing Lavender and Recharge Eucalyptus.
Both are packed with a bevy of specially-formulated ingredients and all the essential oils and minerals you need to ensure your body gets a full recovery after a long day. Combined with 200mg of high-grade CBD, our bath bombs are designed for relaxation.
Here are some of the key ingredients you can find in each of our signature recipes:
Soothing Lavender
Some nights your body just needs a little lovin'. For days where all you need is a glass of wine, a few candles, and a good book, our Soothing Lavender bath bomb delivers a bathing experience designed to ease build-up tension, relax the mind, and improve your circulation for smoother skin and more restful sleep.
Some this bath bomb's key ingredients include:
Lavender Essential Oil
Historically, lavender oil has long been used for its soothing medicinal properties. Known for its antioxidant activity—which works to ease relieving symptoms of acne, eczema, and other blemishes—lavender also plays a major role in increasing slow-wave sleep; a process instrumental in slowing your heartbeat and relaxing the muscles.
In combination, these factors not only help your skin look smoother and cleaner.
Hawaiian Black Salt
In a combination of salt, magnesium sulfate, and activated black charcoal, Hawaiian Black Salt is appreciated the world over for its skin softening and detoxifying effects. With activated charcoal specifically recognized for its cleansing properties, Hawaiian Black Salt helps extract impurities from the body, removing skin oils, acne, and blemishes to help you become a healthier you, inside and out.
Recharge Eucalyptus
For the days you went extra hard at the gym or the ones you came back from a long hike, we all need a little time to rest, recharge, and bounce back. Blending the natural properties of Eucalyptus, Spearmint, Peppermint, and Arnica, this perfect mix of all the best herbs will let you relax and recover without putting you to sleep so you can get back to work at full power.
Eucalyptus & Spearmint
Known for their enlivening aroma, Eucalyptus and Spearmint have long been used as medicinal aromatics for the reduction of cold and flu symptoms like coughs, colds, and congestion. As a topical, eucalyptus has been shown to relieve muscle and joint discomfort, increasing the spread of antioxidants in the body and working to make clearer skin and fewer aches throughout.
Peppermint & Arnica Essential Oils
While peppermint has always been known for its signature smell, what's often forgotten are its medicinal properties. Known for its ability to relieve muscle tension, peppermint can also increase blood flow within the body, improve energy levels, and reduce overall fatigue. In combination with Arnica—a natural herb known for its anti-inflammatory properties—these essential oils have the ability to jolt the body alert, promoting better health and focus throughout the day.
Choosing the Right CBD Bath Bomb for You
Different days require different remedies, so it's best to be flexible. If your day-to-day routine leaves you in need of deep relaxation, we'd advise starting with our Soothing Lavender bath bomb. However, if your routine is more active in nature, and you need an energizing soak to ease tired or overworked muscles, try our Recharge Eucalyptus.
With both of these signature recipes, you'll get a healthy dose of relaxation and recovery, so feel free to try both at different times to figure out the right CBD bath bomb for you.
FAQ
What is a CBD Bath Bomb?
A CBD bath bomb is a specially-formulated bath bomb infused with 200mg of high-grade CBD. Each of our bath bomb recipes promotes a different positive effect (relaxation or refreshment), so make sure you choose a bath bomb that fits your specific needs and lifestyle. How does a CBD bath bomb work?
Are CBD Bath Bombs legal?
Yes, CBD bath bombs are legal in the U.S. at the state and federal level as a topical application of CBD and therefore require no direct FDA regulation at this time.
Why should I buy a CBD Bath Bomb?
Physical and mental relief.
How often can I use a CBD Bath Bomb?
As many times as you want. There are no known adverse effects to using multiple bath bombs in a day. Use as needed.
Can I use more than one CBD Bath Bomb at once?
One bath bomb should be enough depending on the volume of water and size of your tub. However, if you do choose to use more than one, we recommend using the type (Lavender or Eucalyptus), so you can feel one consistent effect.
How do I use a CBD Bath Bomb?
To use, simply drop the CBD bath bomb in warm water, swirl it around with your hand or foot, and allow it to slowly fizzle until completely dissolved.
What's in my CBD Bath Bomb?
Our Soothing Lavender bath bombs include key natural ingredients such as lavender essential oil and Hawaiian Black Salt, while our Recharge Eucalyptus bath bombs include eucalyptus, spearmint, peppermint, and arnica.
Which CBD Bath Bomb should I try first?
It depends on your daily routine. If you find yourself needing to relax and unwind after a long day, we recommend our Soothing Lavender bath bomb. However, if you need to rest and recover, try our Recharge Eucalyptus bath bomb.
Are your CBD Bath Bombs effective?
Yes. CBD bath bombs are effective precisely because of their finely-tuned combination of all-natural ingredients, each of which is designed to be beneficial in either promoting relaxation or increasing your recovery speed.
What is CBDfx's commitment to organic ingredients?
We believe superior ingredients make superior products. Our mission is to give our customers the absolute pinnacle of high-grade CBD products and back it with the best quality testing, standards, and oversight. All of our CBD products are made with organically-grown, non-GMO hemp and prepared in GMP laboratories that follow the strictest requirements of CBD extraction.
I've never tried a CBD Bath Bomb, what can I expect?
It's an incredible experience. You'll not only feel relaxed and comfortable, but you can expect to feel a sense of physical revitalization from your loosened muscles and joints.
Can I use a CBD Bath Bomb for relief?
For muscle and joint discomfort, natural ingredients such as peppermint (found in the Eucalyptus bath bomb) and lavender essential oil (found in the Lavender bath bomb) are both known for their relieving properties.
Will a CBDfx Bath Bomb help me sleep?
For assistance in relaxation and sleeping, natural ingredients such as lavender essential oil (found in the Lavender bath bomb) are known for its soothing and sleep-inducing properties.
Are CBD Bath Bombs good for seniors?
Yes! Many seniors have reported their enjoyment of CBD as a way to stay on top of their daily health regimen.
How long should you soak in a bath bomb?
We recommend somewhere between 20-40 minutes. Ideally, you want to get out before your skin gets too wrinkly!
How are CBD Bath Bombs better than "normal" bath bombs?
Superior ingredients and high-grade CBD.
Additional information
| | |
| --- | --- |
| Weight | 5.8 oz |
| Dimensions | 2.7 × 2.7 × 2.5 in |
| Brand | |
| Spectrum | |
| THC | 0% THC |
| Scent | Lavender |
| Benefit | |
Customer Reviews
4 reviews
5 out of 5 stars
×
Please Sign in to rate this comment
Discounts vary depending on the product.