Ways to Store CBD Gummies to Make Them Last Longer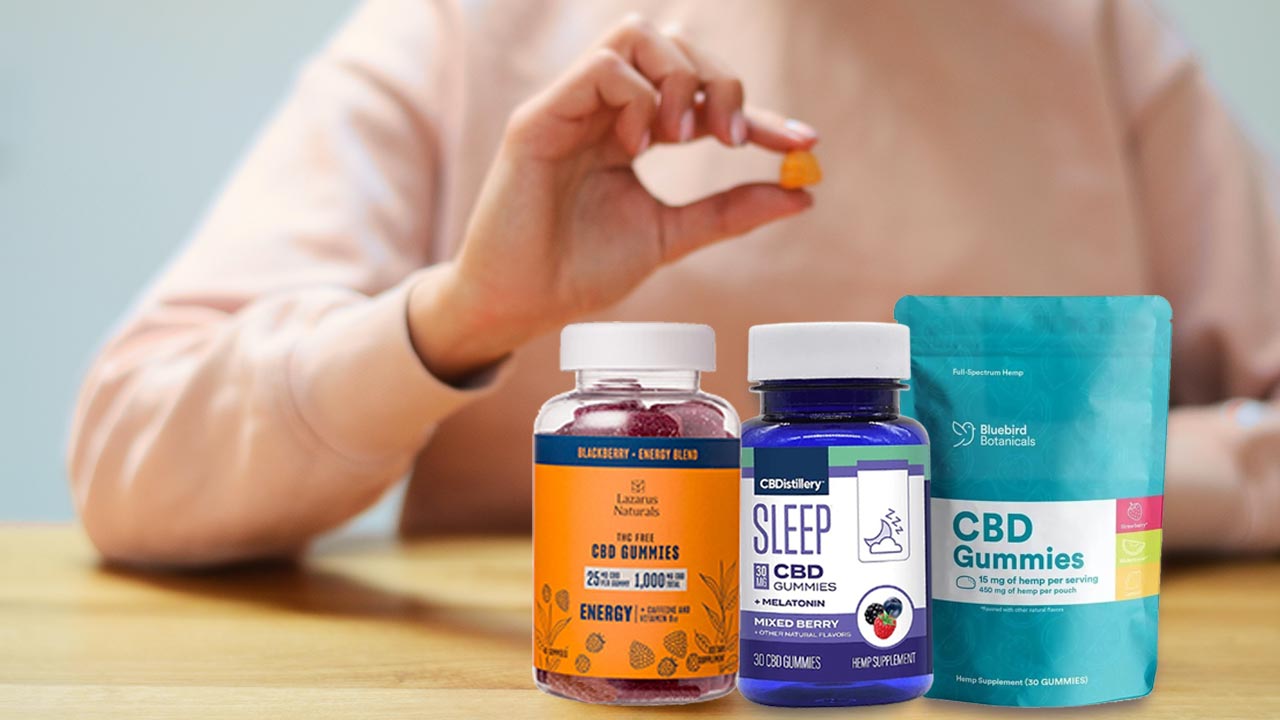 CBD gummies are like non-CBD gummies. They can get hard if not properly stored because they contain sugar, water and gelatin or pectin.
The confection loses moisture when left exposed to the air due to evaporation. Research has found water content is an important characteristic that determines the gummy texture, and shelf life is determined by the interaction of air and candy ingredients and the interaction of the candy's ingredients in the gummy. The bottom line is that CBD gummy's shelf life can be extended through proper storage.
Do You Need to Store Your Gummies Properly?
Knowing how to store gummies is important to extending the gummy's shelf life. CBD gummies are essentially made with sugar, water, gelatin or pectin, flavorings and CBD. There may be other ingredients, but these are the essential ones.
Gelatin is a protein obtained from the collagen of animal bones and connective tissues. The protein material sets in cool temperatures and needs refrigeration to maintain the gel.
Vegan CBD gummies are made with pectin. Pectin is a water-soluble fiber obtained from the fruit. Pectin needs other ingredients that attract water, like sugar and an acid source, in order to gel.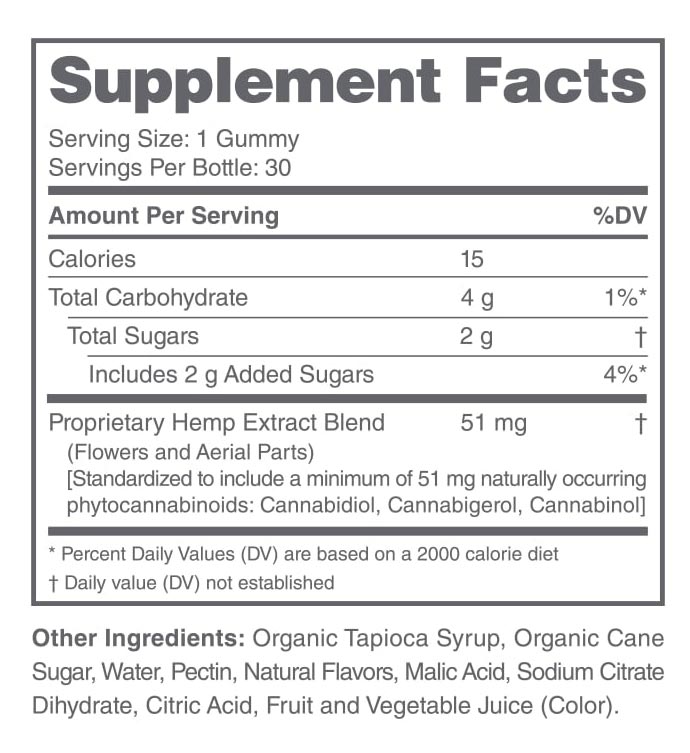 Gummies need to be stored properly because water evaporates in either type of CBD gummy. Gummies made with gelatin or pectin contain water. If you store them where air can reach them, the water evaporates and the gummies get hard. However, many factors influence the rate of evaporation.
Things to Consider When Storing Your CBD Gummies
CBD edibles are one of the most popular ways to consume CBD, and gummies are one of the fastest-growing market segments. It is not surprising, since they are convenient, portable and come in a variety of flavors. Since you will buy a package of gummies and will not eat them all at once, you need to know how to preserve edibles made with gelatin or pectin. The goal is to prevent gummy dehydration and contamination.
There are several things to consider when storing your CBD gummies.
1. Humidity
Store your CBD gummies in a place that has low humidity. Scientifically speaking, higher humidity means there is more water in the air, so less evaporation occurs.
2. Moisture
Moisture promotes the growth of mold, mildew, bacteria and other contaminants. Too much moisture can quickly spoil your CBD gummies.
3. Sunlight and light
Direct sunlight speeds up the evaporation process by heating the CBD gummies. It also promotes mold and other contaminant growth. This is also true for direct lighting which can promote excessive product heating.
4. Temperature
Extreme temperatures can lead to physical destabilization of the ingredients which leads to decay. The same thing is true for extreme temperature fluctuations.
Storing CBD Gummies
By now, you may be wondering how to store gummies. There are two options outside of keeping CBD gummies fresh.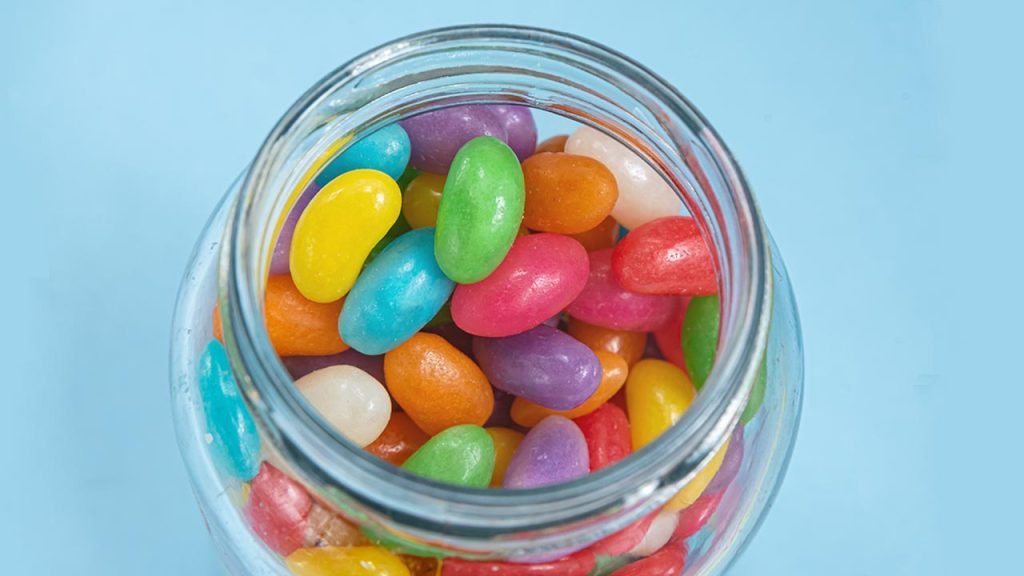 First, you should place your gummies in a sealed bag or sealed jar before storing, if you want the gummies to remain fresh as long as possible. The product may come in a resealable bag. It is important to make sure you reseal the package each time you remove a gummy if you keep your gummies in the original packaging.
1. Refrigerator
The best storage for CBD gummies place is the refrigerator because it has a controlled environment. The refrigeration is not humid, has low moisture, is dark and has a cool temperature. It is better to not store them on the refrigerator door because the gummies will get exposed to frequent temperature changes.
2. Pantry or cupboard
You can also store CBD gummies in a pantry or cupboard as long as the conditions for ideal storage of CBD gummies are met. The pantry or cupboard should be dry, dark and have a cool and stable temperature.
Do not forget that ants love anything made with sugar. When storing a gummy, ants are a pest to keep in mind. By storing the CBD gummies in the refrigerator, you can stop worrying about attracting ants or other insects.
Frequently Asked Questions on Storing CBD Gummies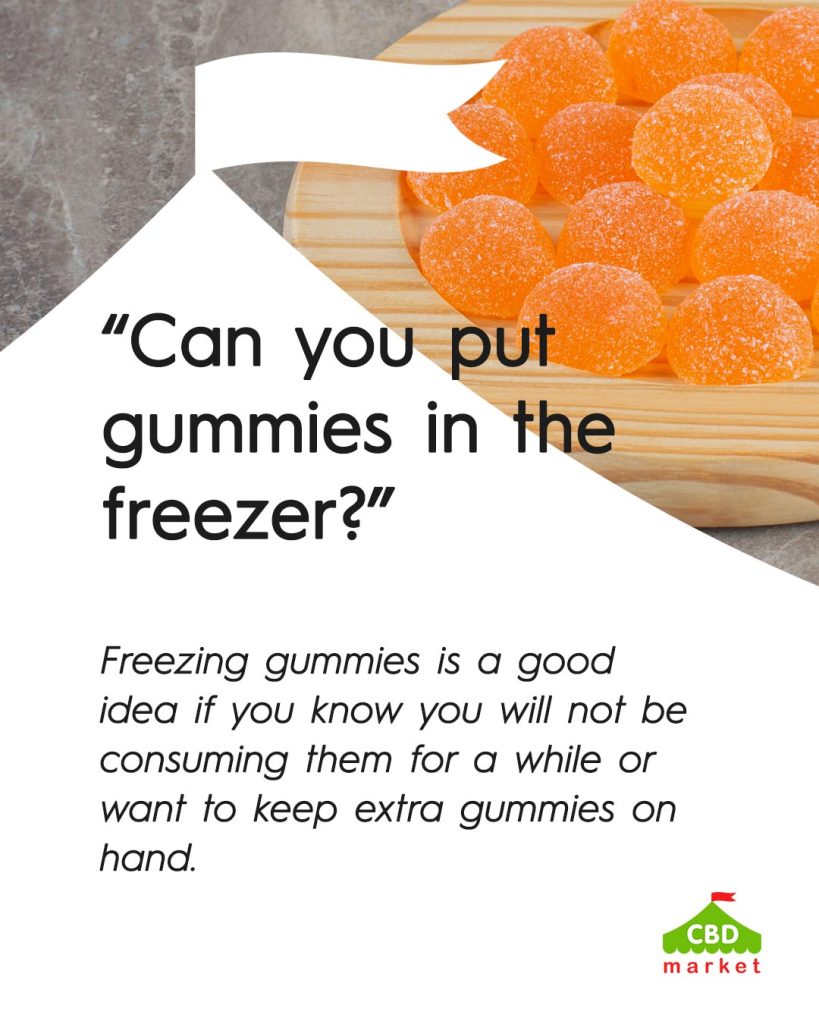 How long can you store gummies?

The storage time for gummies depends on the way they are stored and the ingredients. How long do gummies last in the fridge? If stored in the fridge, they usually have a shelf life of at least six and possibly nine months once the product bag is opened, as long as you properly reseal the bag.

Another point to keep in mind is that CBD potency will begin to decline at different rates in products too. Potency strength could begin declining after six months. To ensure you are getting full CBD potency, it is recommended you consume all your gummies within six months once the bag is opened.

If the bag of gummies is not opened and is properly stored, the shelf life could be as long as 12 months or longer. The CBD manufacturer stamps an expiration date on the product bag. You can use this as a guide.

Can you put gummies in the freezer?

You can freeze gummies with one caveat. Place them in a true freezer bag or an airtight container. Thaw the gummies slowly to preserve the ingredient balance, though some people eat them while they are still partially frozen. Frozen CBD gummies will maintain their quality for up to a year (12 months). Freezing gummies is a good idea if you know you will not be consuming them for a while or want to keep extra gummies on hand.

What happens if you take expired CBD gummies?

If stored properly, expired CBD gummies are safe to eat. They will not make you sick. However, the CBD potency is likely not going to be full strength. The expiration date applies to the viability of CBD and the other ingredients. In addition, expired CBD gummies are more prone to developing issues like a change in their taste or quality.

Can CBD gummies lose flavor?

CBD gummies can lose flavor, typically after the expiration date or earlier if not properly stored. In some cases, the gummy may taste rancid if the decaying process is advanced. A lot depends on the type of flavoring in the product. If the fruit flavor is off, the taste of CBD will become more prominent.
Summary
Knowing how to keep edibles fresh is a matter of understanding that gummy candies left exposed to the air will experience evaporation. The CBD candy hardens when it loses water. You can try to rehydrate them by soaking the gummies in a bowl of warm water for 15-20 minutes. Making gummies that retain their flavor and consistency is a complex science. When in doubt about the quality of your CBD gummies, the best thing to do is to buy a fresh package.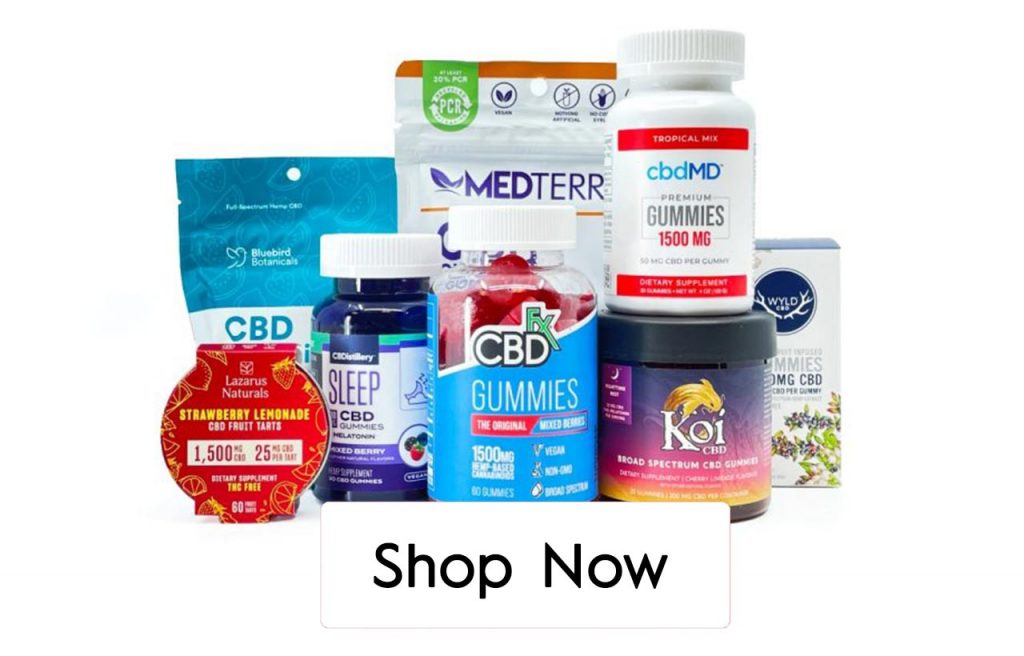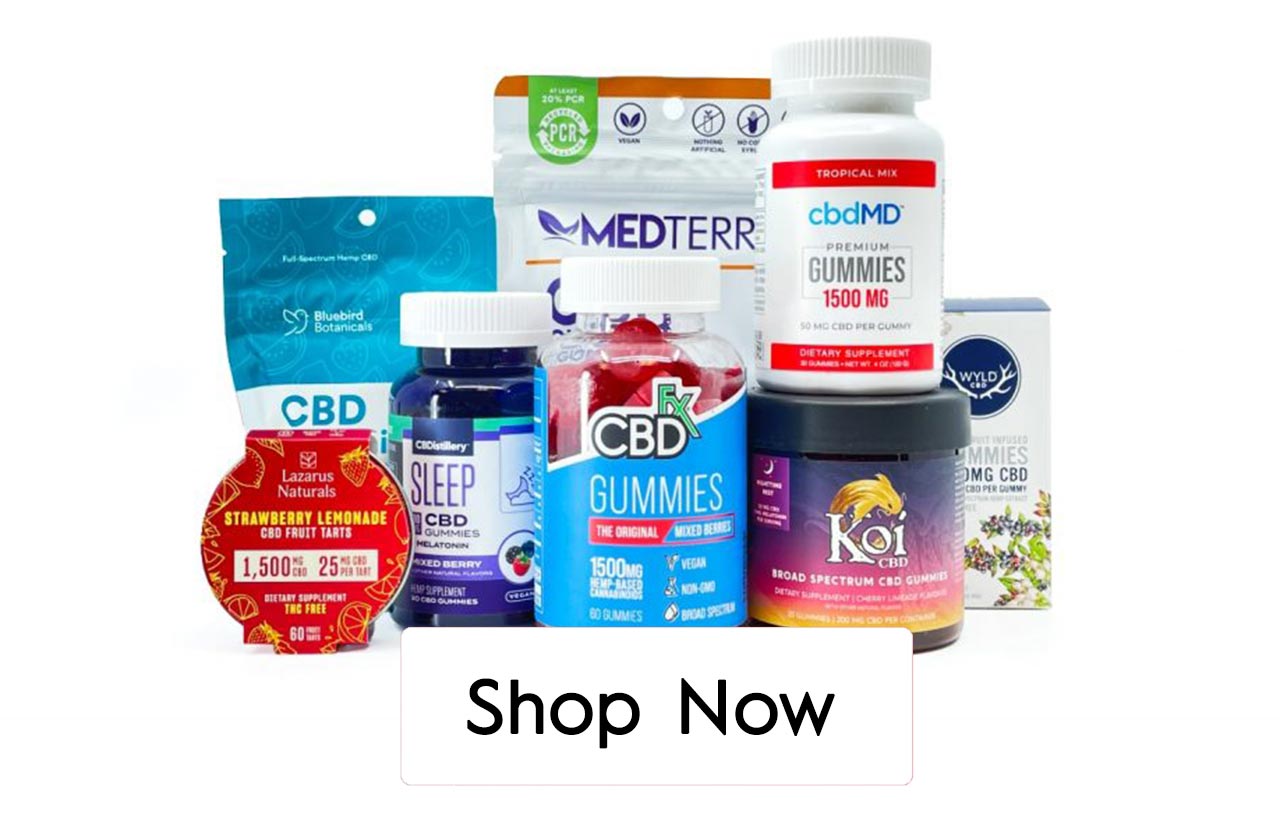 Sources
https://pubmed.ncbi.nlm.nih.gov/20112158/
https://healthyeating.sfgate.com/pectin-vs-gelatin-11664.html
https://serc.carleton.edu/integrate/teaching_materials/food_supply/student_materials/905
https://www.ncbi.nlm.nih.gov/pmc/articles/PMC6480394/