Utilizing CBD to Quit Smoking
Some recent studies have been done in the UK that indicates CBD may be beneficial when trying to quit smoking tobacco cigarettes. People who have spent years trying to quit smoking know how difficult this process can be. Will CBD really make the process easier? Does a certain CBD product need to be utilized in order for this process to be effective? Let's take a closer look at the benefits of CBD when it comes to quitting smoking.
What Are the Facts?
The University College of London has released two studies that focus on the use of CBD to quit smoking. The first study they did was back in 2013. Twelve smokers used an inhaler that was filled with a CBD substance. Twelve other participants were given a placebo inhaler. The direction was to use the inhaler each time a craving presented itself. The study showed that the use of the CBD inhaler decreased overall cigarette intake by forty percent. The placebo group experienced no change in their cravings. The conclusion suggests that supplements that interact with the endocannabinoid system may tie into an addiction.
The second study that came from the UK was done in 2018. A double-blind study administered thirty smokers, 800 milligrams of CBD or a placebo dose. When the patients were given photo cues that were designed to stimulate their addiction, researchers kept an eye on things like cravings, withdrawal symptoms, an increase in heart rate or blood pressure variations. The conclusion was that a dose of 800 milligrams of CBD could reduce the cravings that people experienced from the visual cues.
How Does it Work?
CBD is beneficial for a number of health issues thanks to how it affects the body. When you consume CBD in some form, you are affecting your endocannabinoid system. This system has an impact on how various parts of our body function. This includes the brain, glands, organs, pain receptors, memory, mental state and more. When you supplement with a form of cannabinoid, this system will function in an optimal form. Regulating these aspects of the body will benefit our nervous system, reproductive system, digestive system, and endocrine system. People who consume CBD smoke fewer thanks to its calming effects on the body when it comes to cravings.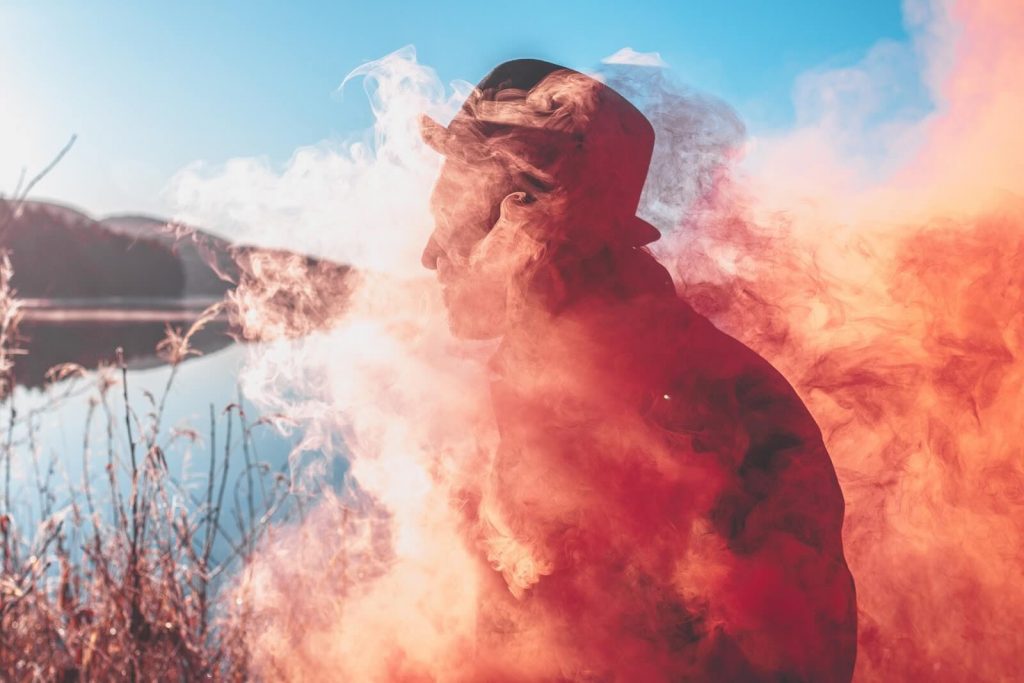 Because CBD smoke does not contain any THC, you won't develop any kind of addiction to a product.  The cravings can be less if you will be less smoking, and use CBD through the process of quitting. With so many different CBD products to choose from, there is something for everyone. CBD oils, CBD smoke-based cigarettes, vaporizers, and edibles are just some of the options you can select when attempting to quit smoking. Some products are safer and healthier than others. There are CBD cigarettes available on the market, but you don't want to use these types of products long-term. Smoking, in general, isn't a healthy practice, even if we're talking about CBD nicotine-free smoke. Opt for something healthier like a CBD gummy or CBD gum.
Many people who try to quit smoking will relapse at some point. Some people don't make it through the first couple of weeks. Other people will be cigarette-free for years before starting up again. Depending on what stage you are in with this process, CBD can be very beneficial to help you get through your recovery process. Make sure that you are utilizing a product that is very pure and potent. Invest in a high-quality CBD product. This will give you the best chance of quitting smoking.