CBD Balms: Uses, Benefits and Application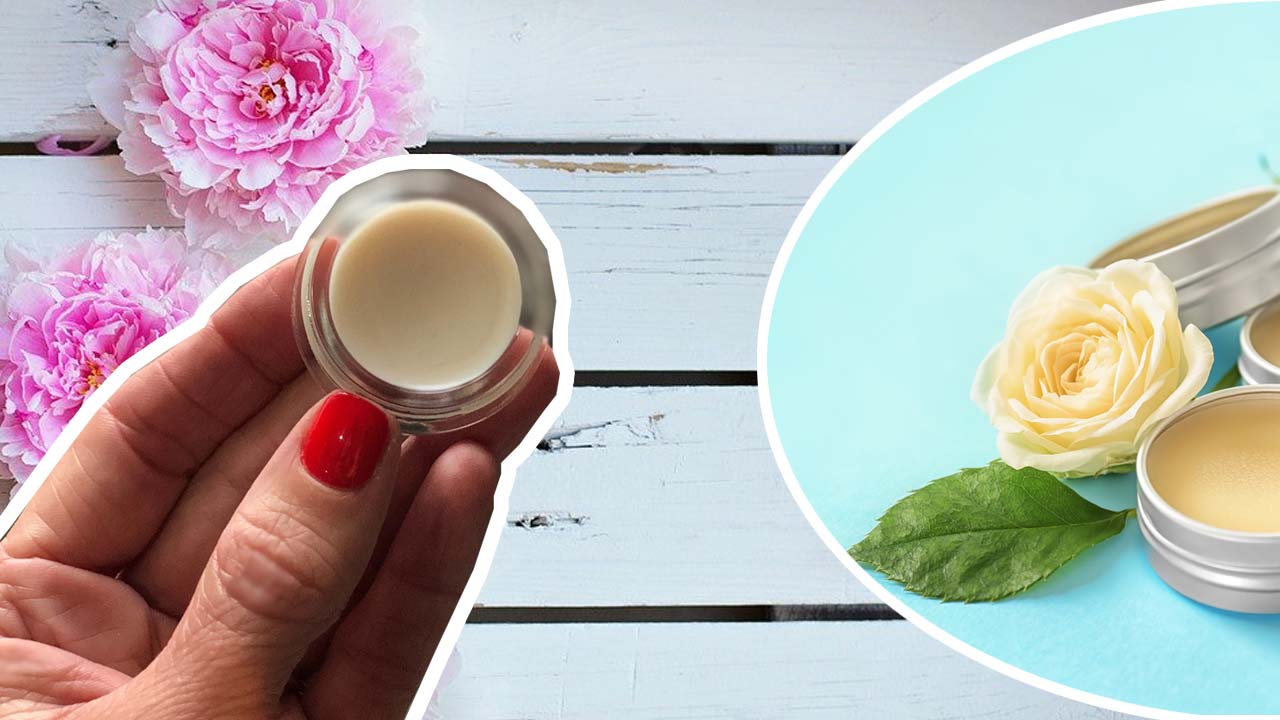 CBD sales in 2021 are expected to blow sales from 2019 out of the water—and that is due to the number of products that are available on the market. One of the most popular products people are currently using includes CBD topicals.
What Are CBD Topicals?
CBD topicals are any product that you apply directly to your skin. CBD is a compound that is produced naturally in hemp plants. While studies on the effectiveness of CBD are still ongoing, CBD topicals are commonly used by people.
What Are CBD Balms?
CBD topicals come in different varieties, including lotions, balms and salves, creams, and body butter. In general, you apply each of these directly to your body by rubbing them onto your skin, but there are slight differences between them.
For example, balms and salves use fatty oils and wax as their base, while creams and lotions use water as their base. Body butter, on the other hand, is created by mixing natural butter such as cocoa, shea, or mango with infused oils.
What Are the Benefits of CBD Balms?
Deciding to use CBD balms can be incredibly beneficial. CBD is a powerful antioxidant that can prevent your skin from drying out. It can also aid in the healing process, reducing the amount of time it takes a wound to heal. Some other CBD skin benefits include that it can strengthen the skin's natural defense system and increase its ability to regenerate. This might be helpful in relieving various skin ailments, including medical issues.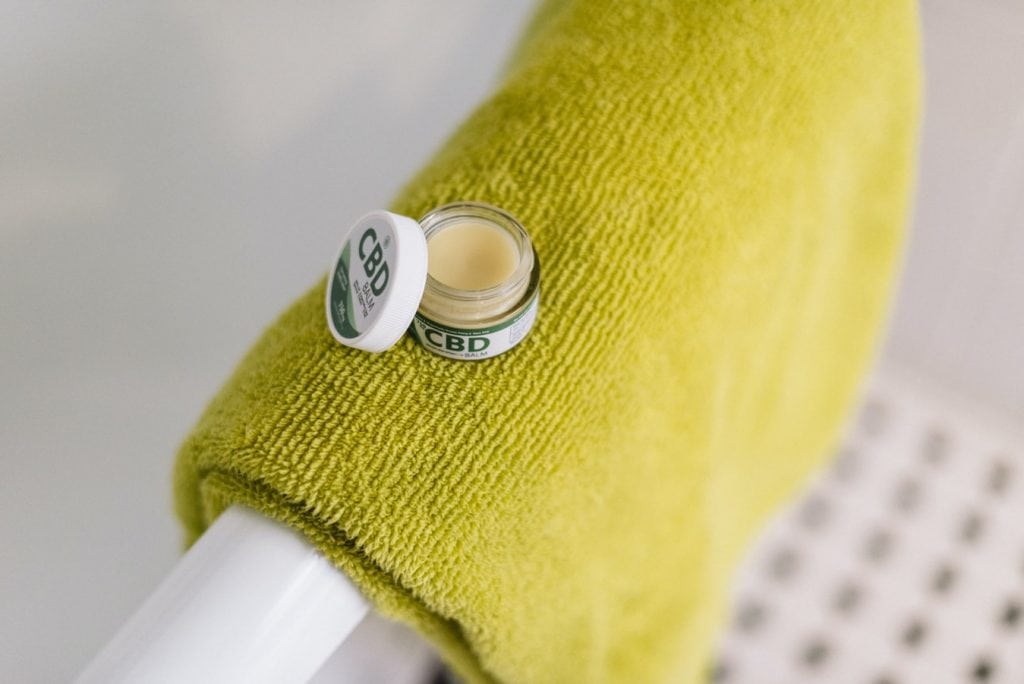 How Does CBD Balm Work?
Applying CBD balm to your skin will give you targeted relief. The skin absorbs the CBD, allowing it to react with the cannabinoid receptors that are nearby. If you find yourself wondering, can CBD be absorbed through the skin, it can, but not very well. Thus, to get the most out of your CBD balm, you need to apply a thick layer or make sure it has a high concentration of CBD.
How to Use CBD Balms?
There are many different uses for CBD balm, and a few of them are listed below.
1. For Dry Skin
Due to the ingredients in the CBD balm, it can effectively and efficiently nourish any type of skin, especially dry skin. If you're looking for soft, supple skin, then using a CBD balm on a daily basis might help. Consider applying the balm after getting out of the shower or bath, or throughout the day as your skin is exposed to elements that might dry it out, including the sun and wind.
2. For Wrinkles
Wrinkles commonly form when your skin is dry, so increasing oil production could be beneficial. Since CBD balm has ingredients that keep your skin moisturized, it might be able to help reduce the development of fine lines and wrinkles.
3. For Sensitive Skin
Most CBD balms only contain natural ingredients, which could make them ideal for people who have sensitive skin. If this is you, using CBD balms means you won't have to worry about harsh chemicals or fragrances that might have a negative impact on your skin.
Seven Best CBD Balms of 2021
If you're looking for some of the best CBD balms on the market, you might try these CBD topicals offered by: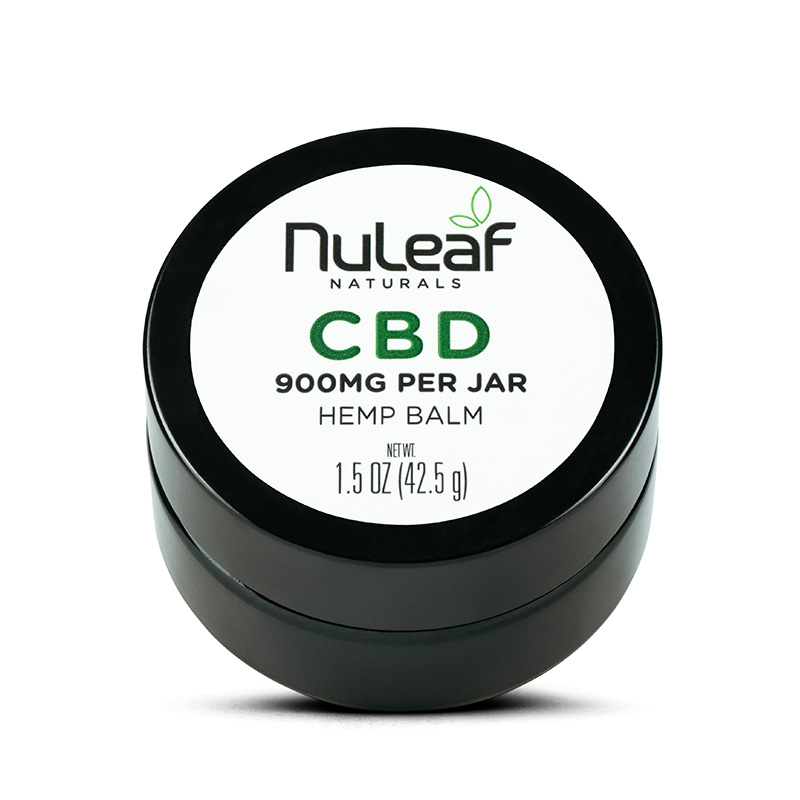 NuLeaf Naturals CBD balms are made with two simple ingredients; organic shea butter and highly concentrated full spectrum hemp extract, with 3 CBD potencies – 0.5 oz with 300 mg CBD, 1 oz with 600 mg CBD and 1.5 oz with 900 mg of CBD.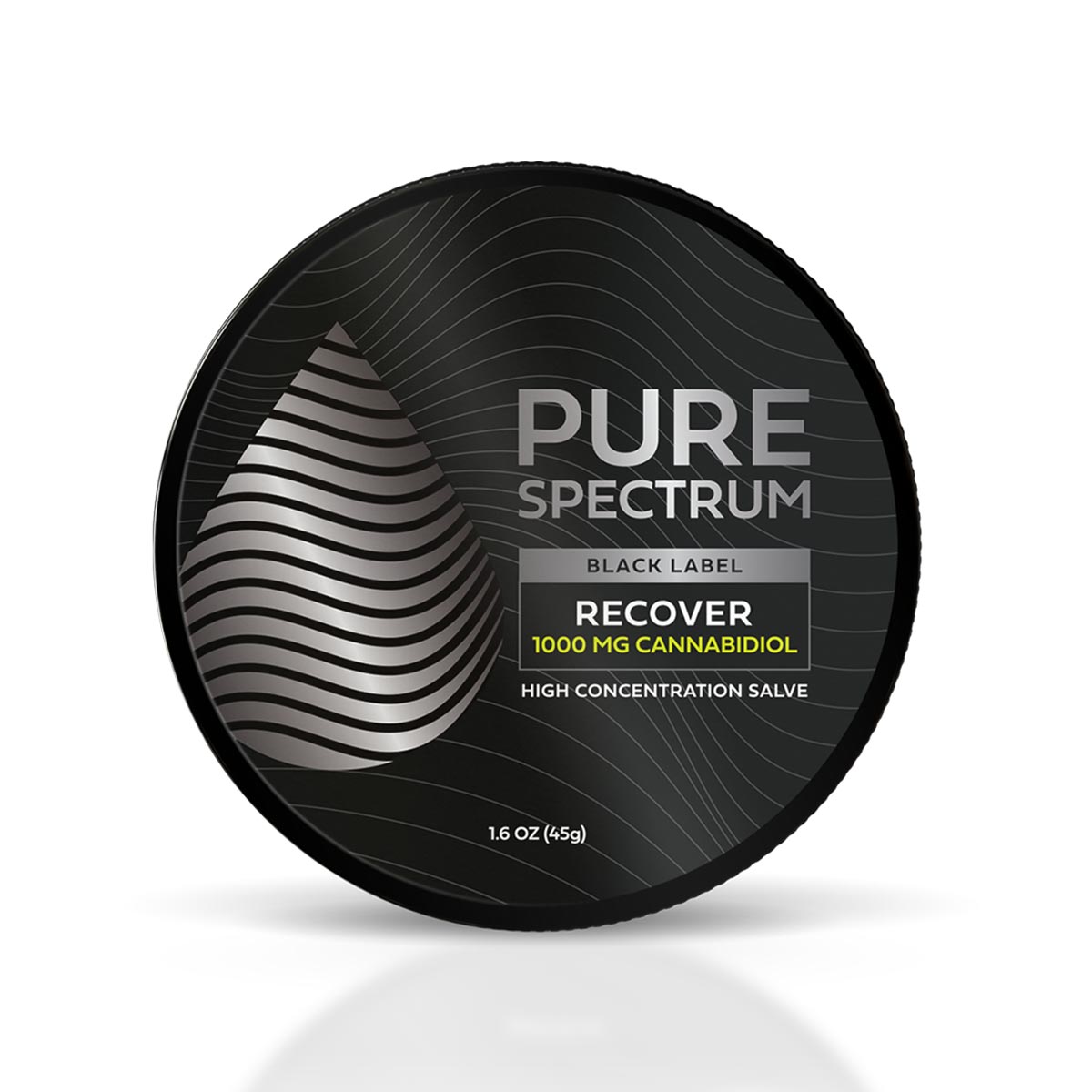 Pure Spectrum recover high-concentration CBD salve is formulated for both the serious athlete and anyone who pursues an active lifestyle. It's sourced from whole-plant, organic hemp, combined with simple, all-natural ingredients. 1.6 oz package of the salve contains 1000 mg CBD (22 mg CBD per 1 g).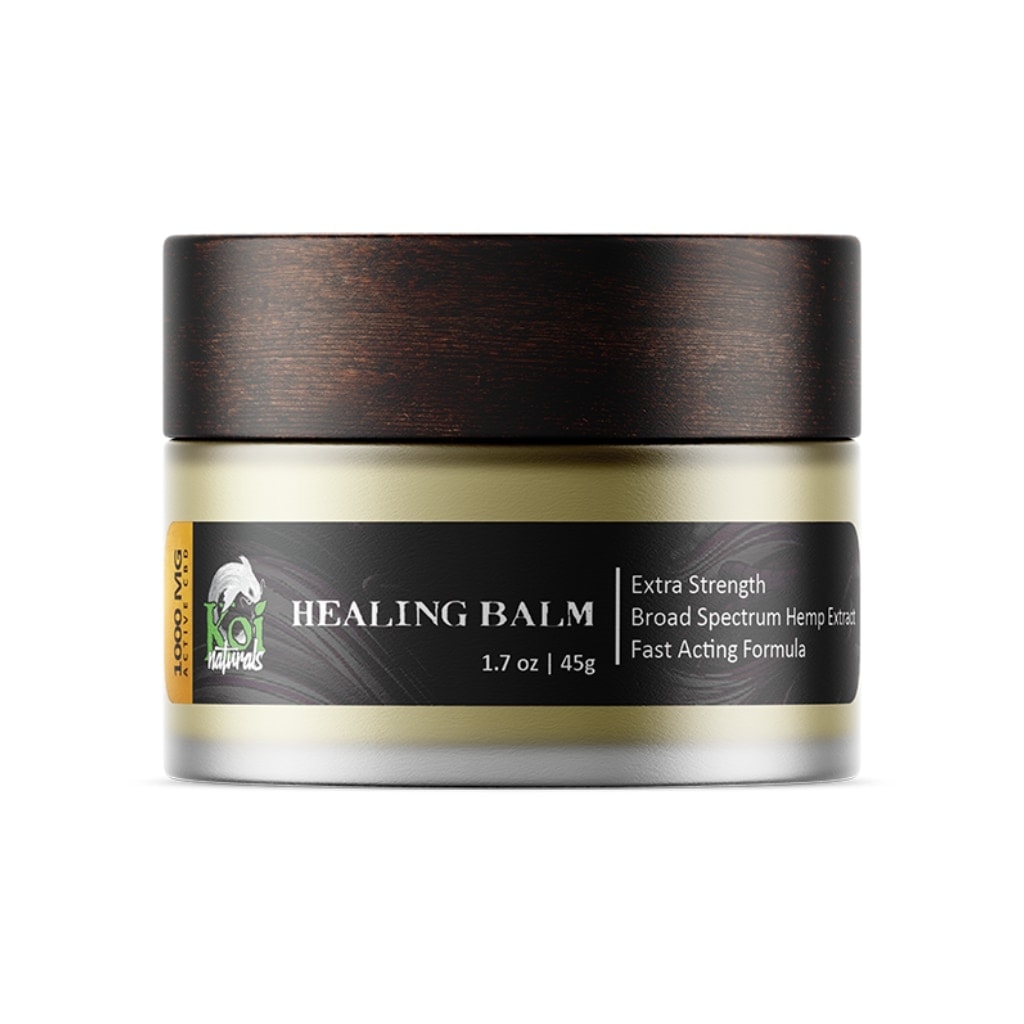 Koi CBD healing CBD balm is formulated to leave your skin feeling smooth and restored. Infused with the proprietary broad-spectrum CBD and over a dozen other natural oils, Koi Naturals CBD Balm will provide a soothing sensation. The 1.7 oz jar contains 1000 mg CBD.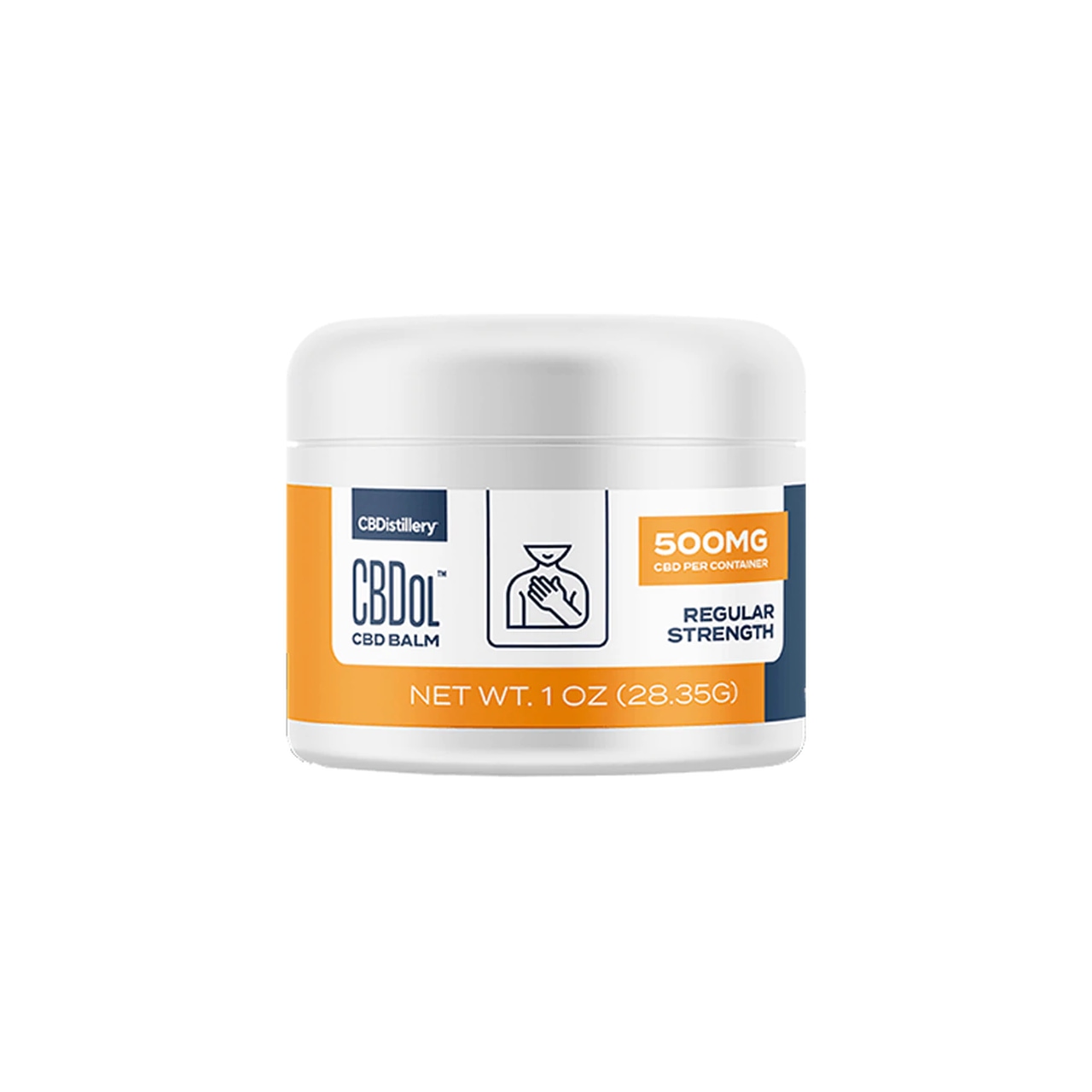 This easily applied full spectrum CBD salve is made with a blend of coconut, hemp seed, olive, apricot oils, and beeswax. The balm is specially formulated to provide localized relief and help your body recover from whatever may be straining it.
Lazarus Naturals offers a wide selection of CBD balms with flavors:
lavender & chamomile
capsaicin & menthol
beeswax & jojoba
These full-spectrum CBD balms are ideal for relaxation. They are made from high-quality ingredients, with 2 CBD potencies – 1000 mg and 3000 mg per 0.7-oz and 2-oz jars. Most CBD.market users have given it 5 out of 5 stars for how well it works.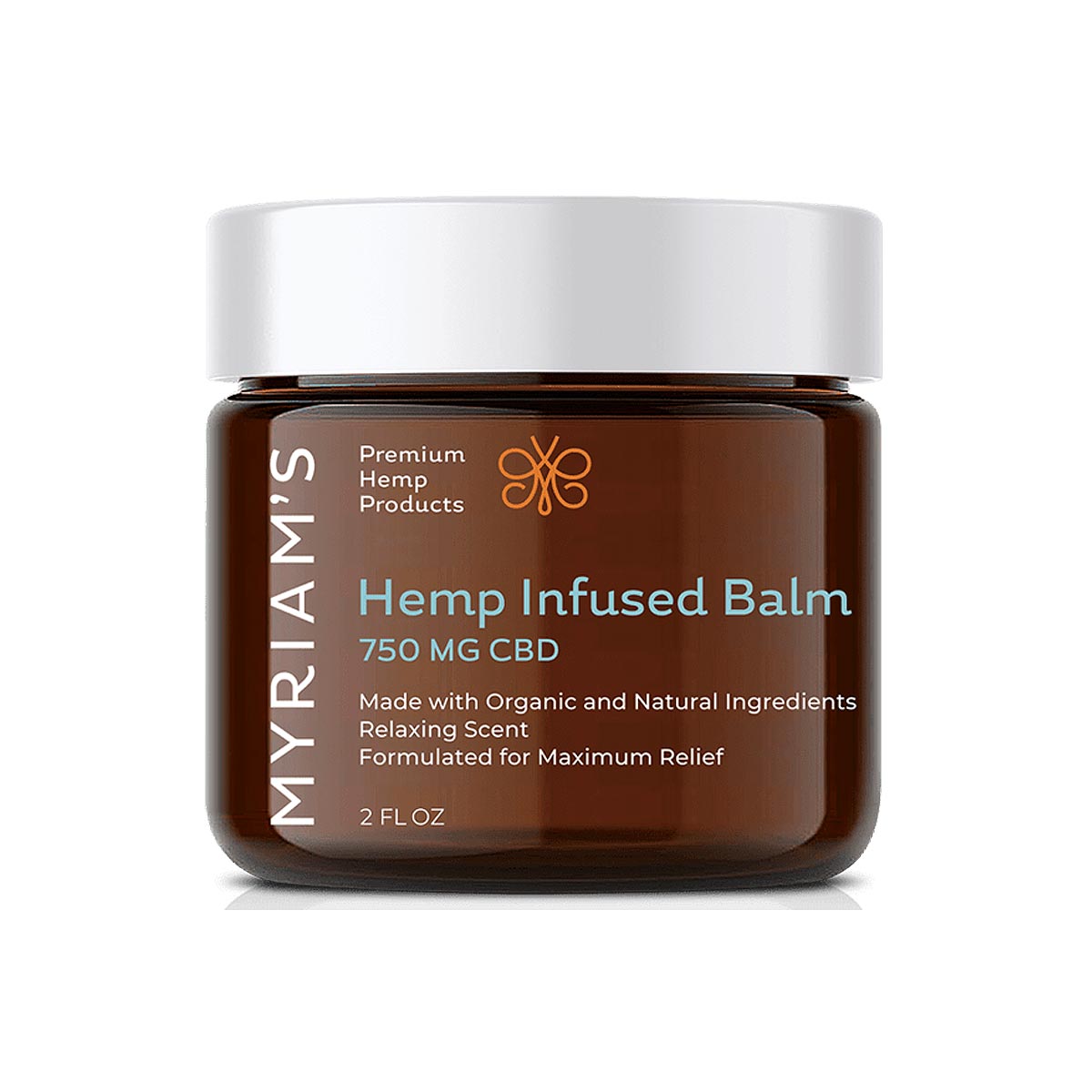 Myriam's Hope produces one of the strongest full-spectrum CBD balms on the market. They have meticulously selected the ingredients to ensure that customers are getting the purest and most effective CBD balm. Users have given it 5 out of 5 stars.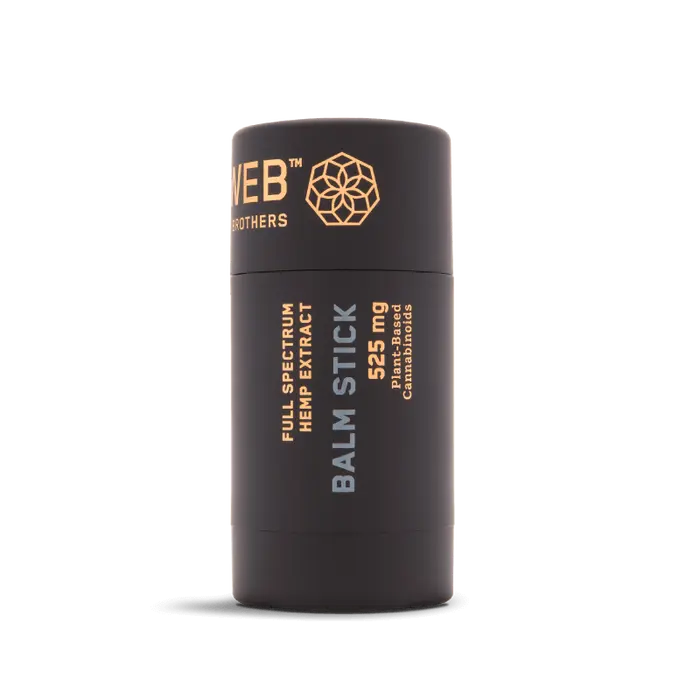 Charlotte's Web CBD balm stick is formulated with menthol, peppermint oil, turmeric oil and ginger oil and is great for larger areas of the body. The stick is for use upon waking, after a workout, or before bed. It's designed to target specific areas of the body that need a little extra care.
Are CBD Balms Right for You?
If you are looking for a topical CBD product that targets a specific area of your body, then CBD balms might be exactly what you're looking for. They are easy to use and apply, and they go anywhere you go. You have nothing to lose by giving CBD balms a try.