The Best CBD Gummies Review: Chewing on a Right Gummy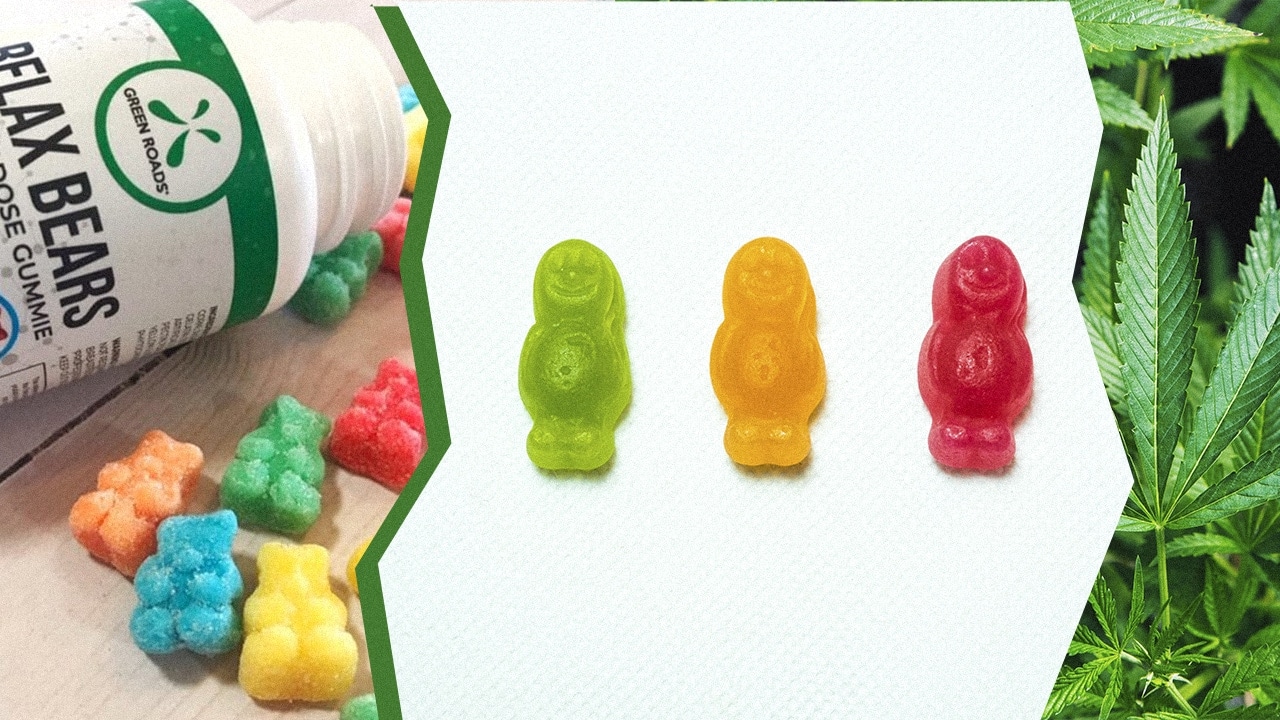 People are trying a new form of relaxation, and it's not the latest meditation strategy. They're trying CBD in its edible way. Search online for the best CBD gummies, and you'll receive a list a mile long. What are these tiny treats? Learn all about CBD, edibles, and what they can do for your health and well-being. CBD reviews are a perfect place to start.
Understanding the Basics
CBD or cannabidiol is a molecular compound found in hemp. There are many compounds associated with cannabis, including THC. This compound is a famous one attributed to marijuana or pot.
Today's CBD gummy bears review, however, doesn't incorporate THC into the products. There are no psychoactive sensations here.
Live Science reports that CBD is a therapeutic compound that promotes relaxation in most people.
Some of the benefits include:
People who try CBD at first might experience a few side effects, such as:
Fatigue
Diarrhea
Lightheaded sensation
However, the side effects can be alleviated if consumers take a lower dose of CBD on their next try. The majority of people see relaxation in their mind and body as they go about their day.
How Do You Use Edibles?
When compared to all of the other ways that CBD can be taken, edibles are probably the easiest to dose and use. Each piece has a fixed amount of CBD, unlike tinctures that can confuse people with drop sizes.
Consumer reports remind everyone that consuming CBD won't provide an instant sensation. Digesting the treat and feeling the effects takes time.
With this fact in mind, dosing must follow the package's instructions. Most CBD gummies review details reveal that one or two pieces taken each day are standard. The effects might take up to an hour to arise, however. Patience is key.
CBD manufacturers assume that consumers are taking their edibles every day for mental and physical well-being. Currently, it's safe to take edibles regularly when the practice conforms to the product's instructions.
Product Characteristics to Look Out For
Most consumers might base their gummy purchase on taste, but there's a lot more that goes into these treats. Primarily, verify CBD gummy's legal status in your state, suggests the Arthritis Foundation. There may be a few areas with legal restrictions.
Luckily, most CBD edibles are legal because they're considered supplements. The federal government doesn't regulate them.
Always look for products that have a certificate of analysis or COA. Be aware of the CBD concentration and if any other compounds are found in the product. Ideally, pure products will have CBD, sugars, coloring agents, and no trace amounts of THC.
Start with a low concentration of CBD edibles and explore other products as you gain experience.
It's time to reveal the top 5 CBD oil gummies available today. Chewing on a gummy has never been so much fun!
The 5 Best Gummies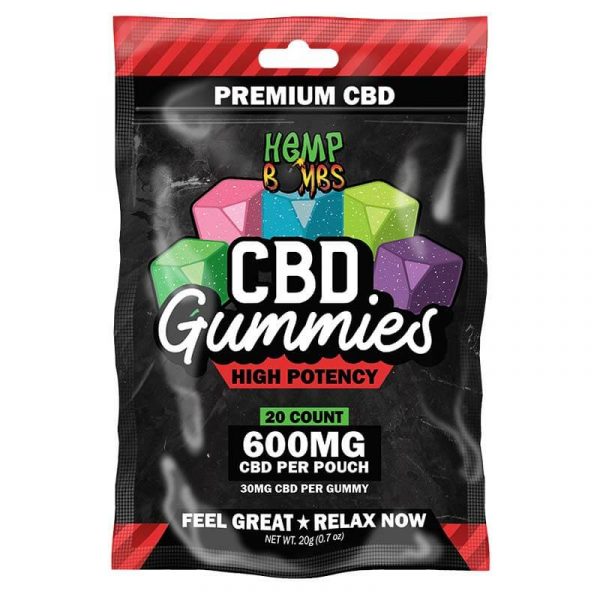 Hemp Bombs is known for its strict, manufacturing standards. They insist upon independent studies of their products so that their quality is always verified.
This CBD edibles review covers their high-potency product. Each gummy offers 30-milligrams CBD, which is undoubtedly a high concentration. It makes sense why the manufacturer would advertise the main benefits right on the front side of the package.
Keep in mind that this package won't give you a bulk amount of gummies. In total, you'll receive 20 gummies per box.
Cost. Expect to pay around $0.05 per milligram CBD. Part of this cost will probably incorporate the testing processes. Consider it an assurance of the product's quality. There are so many other products out there today that have questionable ingredients.
Best Highlights. As you read the best CBD gummies review online, the highlights will vary. The manufacturer claims that these treats are tasty as well as high potency. The consumer will ultimately confirm that claim.
It's comforting to know that every batch is tested by third parties and not just random samples. As you search for CBD edibles gummies, you'll know every little influence in your shipment alone. Purity is possible with this information.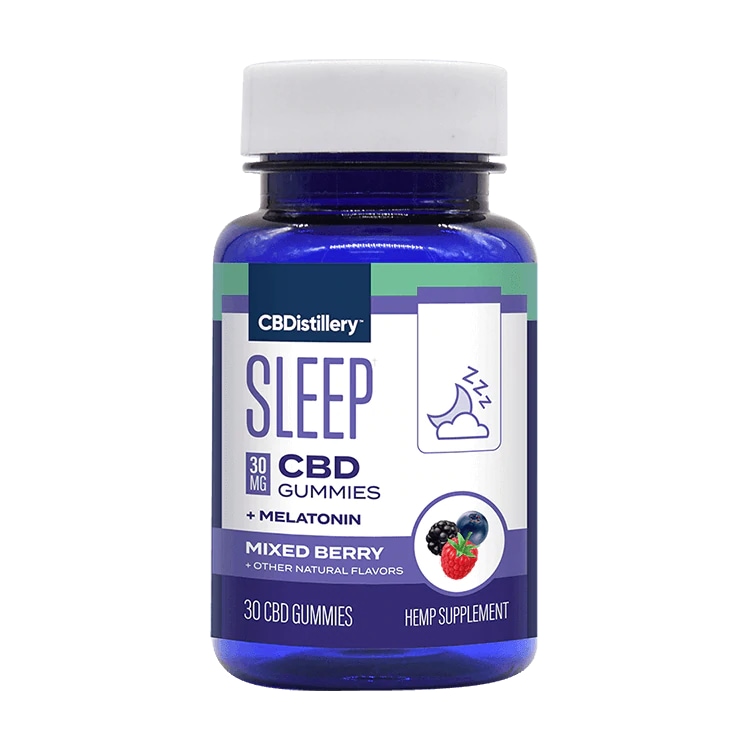 CBDistillery brings you their wellness CBD gummies with a mixture of melatonin. What are CBD gummies with this enhancement? They're mainly used for nighttime relief of stress.
Most of the ingredients are organically derived from aerial plant parts. The CBD that you consume, therefore, hasn't met with the soil or possible contamination. These gummies are even vegan so that everyone can try their overall effects.
Keep in mind that this particular product isn't CBD gummies for pain. Melatonin is a natural substance that induces sleep. Your body even produces it. However, many people don't create enough of it to make a difference in their sleep patterns.
Each CBD sleep gummy has an advertised concentration of 30-milligrams CBD and 2-milligrams melatonin. Because of its high level of CBD, CBDistillery has labeled this product as a "PM" solution. It may be too relaxing for the daytime.
Cost. As you read through various CBD reviews, you'll notice that the cost of $0.06 per milligram CBD is incredibly low. However, CBDistillery thrives on these costs so that you can have the best product possible.
Best Highlights. Nearly all of the ingredients within these gummies are recognizable, such as white grape juice. You can also gain the most effects with just a single gummy taken each night.
Remember that there's no THC within this product. Any psychoactive side effects are nonexistent.
Diamond CBD Gummies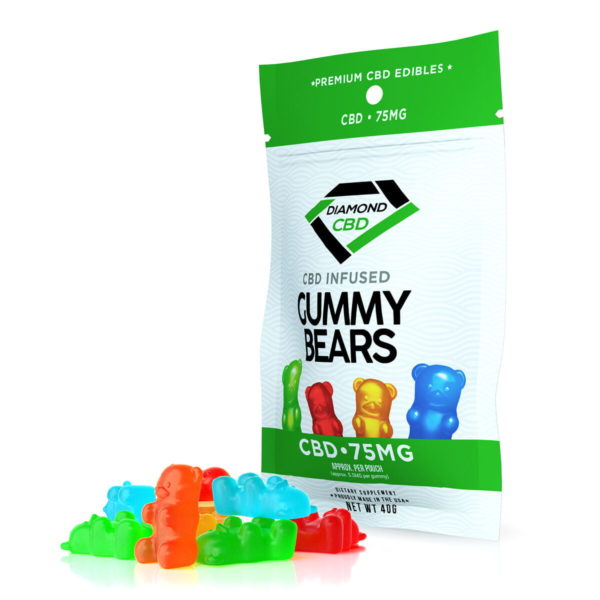 There are plenty of Diamond CBD reviews online because this brand is one of the top names in the industry. You're greeted with a green-and-black bag that's brightly decorated with gummy bears. Each bag has a rainbow of flavors to keep you going all day long.
Diamond products come in a resealable bag that can be tucked into a purse or backpack with ease. The usage instructions are concisely explained on the front side of the bag, which is unusual for any product. Diamond wants you to use its product in a specific way.
Cost. There may be some confusion on the packaging because it mentions 75-milligrams CBD gummies. Does this mean that there's 75 mg CBD in one gummy or the entire bag?
After looking through other Diamond CBD gummies review descriptions, it's revealed that the entire bag holds 75 mg CBD, while one count will have 5.5 mg of CBD. Your cost ends up at about $0.09 per milligram.
Best Highlights. Organic hemp oil is the main ingredient in Diamond's products, which takes any THC trace out of the picture. There's even a low amount of sugar. If you're on a diet, taking your CBD gummies isn't a big concern.
Many consumers report that Diamond CBD gummies have a great taste along with relaxing aftereffects. Keep in mind; however, that taste is undoubtedly subjective. You should make your determination here.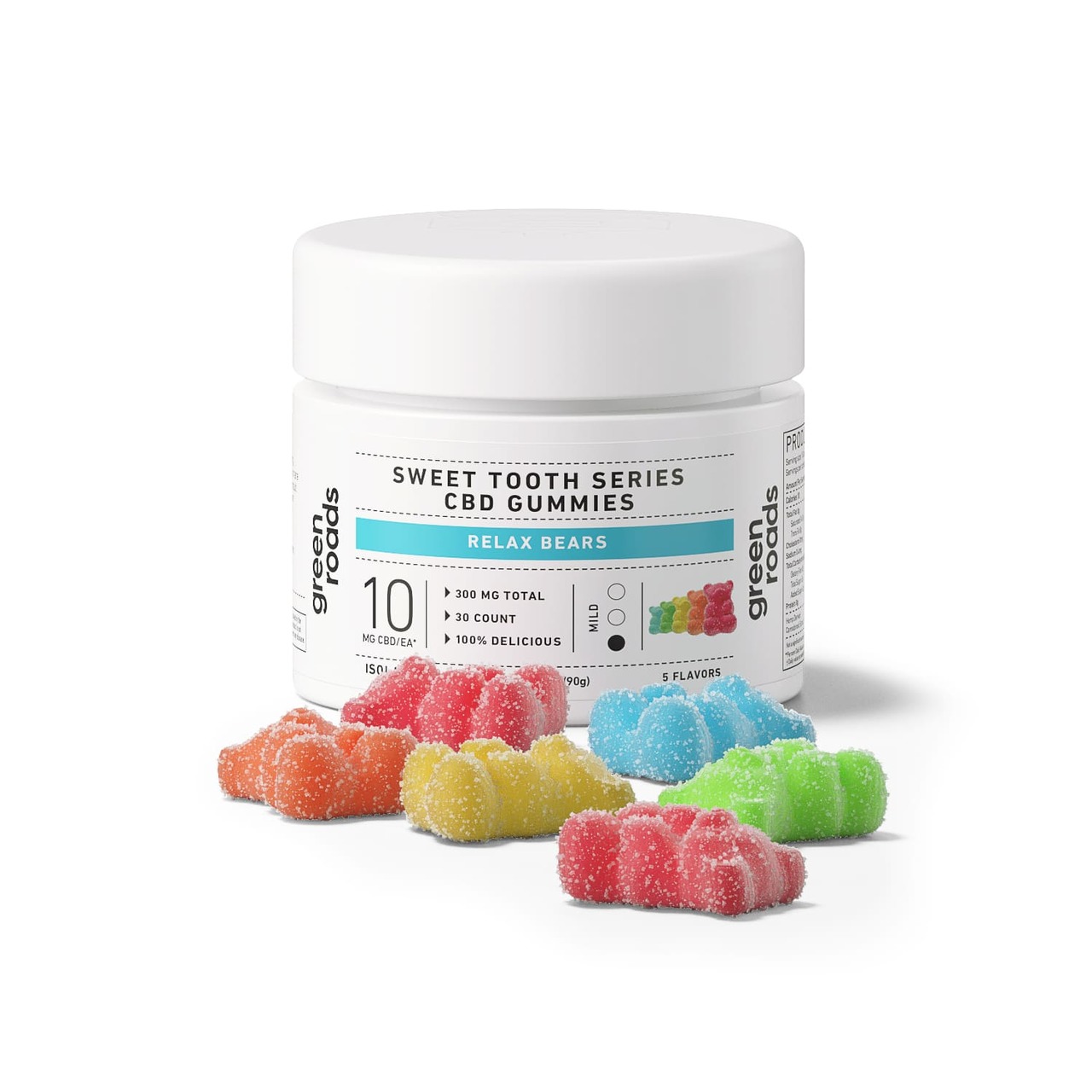 Take one look at a Green Roads product, and it looks like it's come from a pharmacy. The manufacturer states that it's been formulated by pharmacists at their facility.
Regardless of this claim, Green Roads advertises its ingredients and CBD content without restraint. Corn syrup is the primary sweetener, but natural sugars from beets are also included.
This package offers 30 gummies with 10-milligrams CBD in each piece. For CBD fans, the purchase provides around two to four weeks of relief when taken as directed.
Cost. Your current cost for Green Roads gummies is about $0.15 per milligram CBD. When you consider the number of gummies found in this product, the pricing is reasonable. You pay a small amount for a calm day, every day.
Best Highlights. You won't find any THC within this Green Roads product. You can read about all of the ingredients on the treat's certificate of analysis.
A handful of flavors are at your service as you open the package. You'll have a flavor explosion with each gummy while reaping the rewards of relaxation afterward.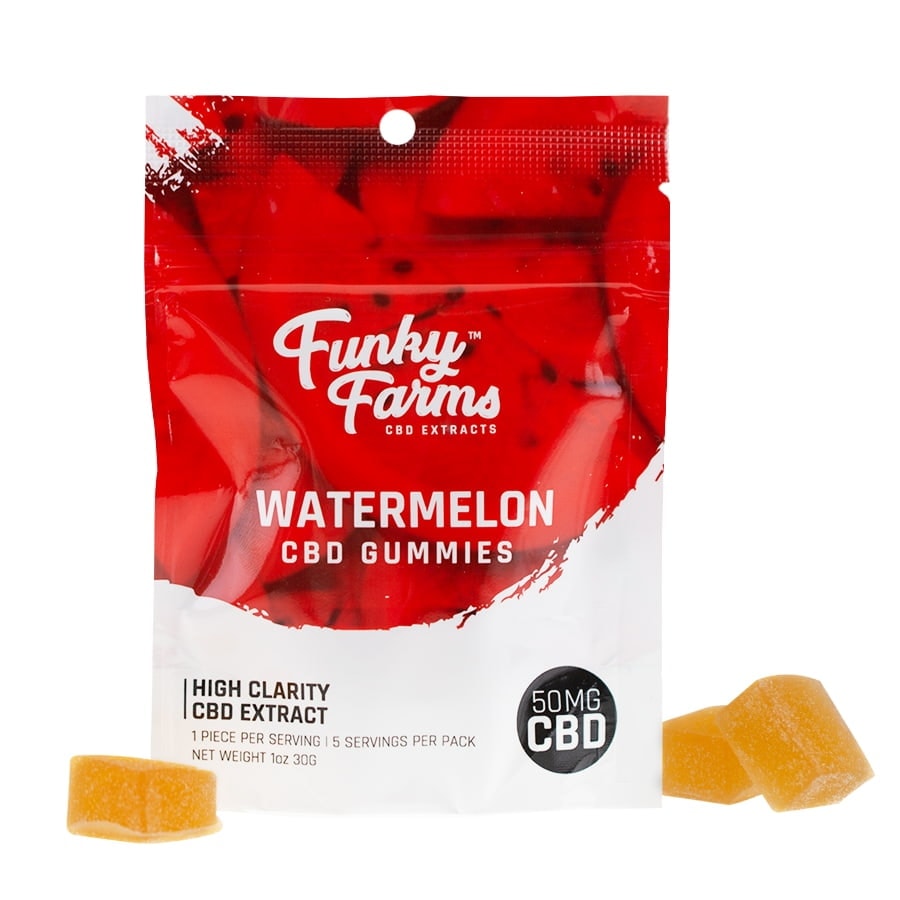 The fifth CBD gummies review goes to a pleasant package of Funky Farms. These gummies are also referred to as "soft chews," which gives the brand a more adult vibe. There are bright colors for marketing purposes here.
The beauty of this product is its bright labeling. Experts in the field are always touting the importance of knowing what you're taking before experimenting with CBD, states Cosmopolitan. You should know precisely how much CBD is in a single gummy or the entire bottle.
These particular CBD gummies come as 10-milligram pieces with 50 mg of CBD per package. The instructions call for one gummy taken each day. Naturally, consumers can make their call on dosage as they see how the product works in their bodies.
Cost. You're looking at about $0.16 per milligram CBD at 2020's current prices. CBD often cost close to $1 per milligram back then.
Best Highlights. You will benefit from the multiple flavors available at CBD.market to purchase, from juicy watermelon and tropical fruit to grape flavors. Mix them up or try one character until it runs out. The sampling excitement is up to you.
Instead of Conclusion
A handful of flavors are at your service as you open the package. You'll have a flavor explosion with each gummy while reaping the rewards of relaxation afterward.
With all of this information at your disposal, buying CBD gummies for sale should be much more comfortable than before. Remember to read over each product's details before making a decision. Your choice of gummy can make a difference in your daily life.