Founded: 2016
Official site: thecbdistillery.com
Phone: +44 208 077 5328
Email: sales@THECBDistillery.com
Address: Denver, Colorado
More than just a brand with exceptional products and service, CBDistillery™ is on a mission to lead the #CBDMOVEMENT™ by providing the masses easy access to hemp-derived CBD products, widespread education, the latest industry research, and verified consumer testimonials.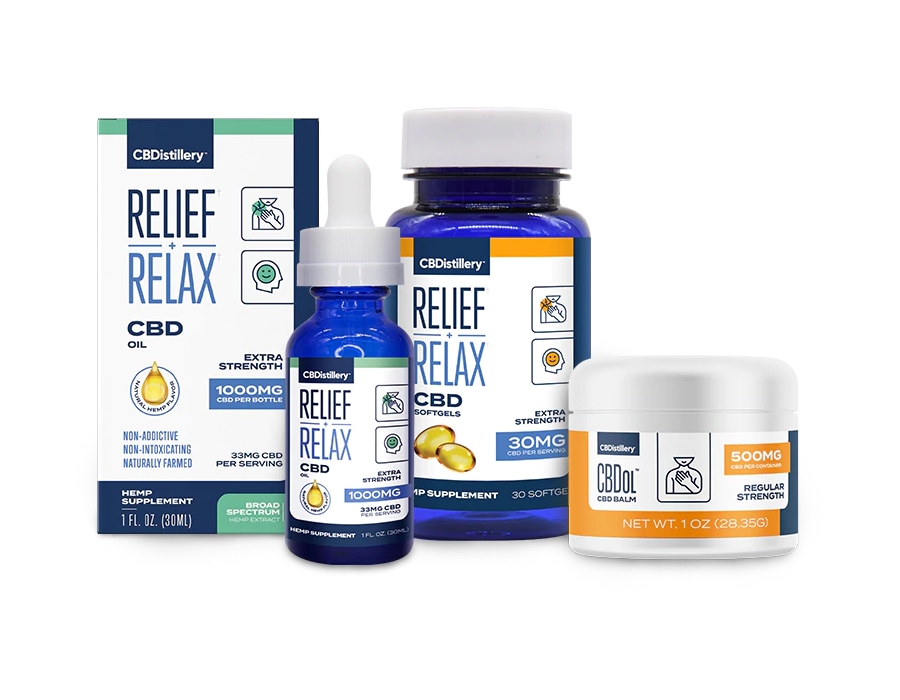 What is CBDistillery?
CBDistillery™ was founded in 2016 by a group of Colorado natives with the people's best interests in mind. Our founders saw that the emerging CBD industry was vastly overpriced and quickly becoming saturated with inferior products. This inspired the strong belief that people have a right to high-quality, fairly priced, U.S. grown, hemp-derived CBD products, so they set out on a mission to be the premier resource for CBD products and education.
And so the #CBDMOVEMENT™ was born. With over 440k mentions and over 37,000 downloads of The Ultimate CBD User Guide, the #CBDMOVEMENT™ is steamrolling change across the nation and inspiring consumers to think about alternative methods of wellness.
Everyone involved in the #CBDMOVEMENT™, from the CBDistillery™ team to our loyal customers has been directly impacted by CBD and works hard to spread the movement. At CBDistillery™, our work is fueled by our passionate customers who share their stories with us every day. With over 26k+ verified reviews and testimonials, we all help to prove that CBD isn't just a buzzword, but a way of life.
CBDistillery™ is one of the largest, fastest-growing, and cost-effective brands in the CBD marketplace today. CBDistillery™ continues to be a leader of the industry and spread the #CBDMOVEMENT™.
Why CBDistillery?
At CBDistillery™, we highly value quality and transparency. Purchasing CBD is easy with our new labels that clearly display the CBD content in each product as well as informational inserts that provide extensive insight into what CBD is and what it does for you. You can also scan a QR code on each product to see third-party test results and confirm that the CBD product you select meets regulatory requirements.
We follow stringent industry guidelines set forth by the FDA. We are proud to be certified by the U.S. Hemp Authority which provides guidelines within our industry. Each of our product seals represents our dedication to quality with ISO 9001, Natural Farming Practice, Lab Tested Potency & Purity, and the U.S. Hemp Authority on all our labels.
With so many CBD companies emerging, it can be challenging to verify and trust the quality or amount of CBD in your products. With CBDistillery™, "You can trust that we will provide you the highest quality CBD product on the market." – CEO Chase Terwilliger.
CBDistillery Products
CBDistillery™ sells high-quality CBD oils derived from non-GMO industrial hemp grown with natural farming practices. Its full spectrum and 0% THC CBD oil tinctures come in a number of concentrations to fit people's needs. All CBD products of the brand are third-party lab tested and help to improve a person's overall well-being.
CBDistillery offers a CBD-based product line up:
CBDistillery CBD oil
CBDistillery CBD oils range from 250 mg to 5 000 mg. Customers can choose between full-spectrum and THC-free oils.
CBD Gummies
An edible form for those who want a simple way to consume CBD.
CBD Capsules
Easy-to-swallow capsules, produced in vegetarian pill and gelatin softgel form.
CBD Topicals include CBD salve, skin cream, and lip balm for regular use.
CBD Pet Products
CBD pet tinctures are designed to aid in the easy digest for cats or dogs.
CBDistillery Pricing
Here are the various price points for CBDistillery's products:
250 mg: $20
500 mg: $35
1 000 mg: $60
2 500 mg: $130
5 000 mg: $240
CBDistillery Specs
Strong potency
No artificial flavors
Third-party lab testing
A variety of CBD products available online
Full-spectrum and CBD isolate products
0% THC products