Royal CBD, Broad Spectrum Relief+ CBD Gummies, 30ct, 150mg CBC + 750mg CBD
Same Day Free US Shipping Over $60

Earn 5% Back with Every Purchase

Low Price Guarantee

30 Day Money-Back Guarantee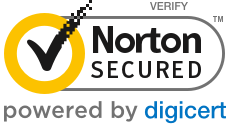 Same Day Free US Shipping Over $60

Earn 5% Back with Every Purchase

Low Price Guarantee

30 Day Money-Back Guarantee
WARNING: Reproductive Harm -
Product Data
| | |
| --- | --- |
| SKU | RYLGM05 |
| Size | 30 count |
| CBD Per Container | 750 mg |
| CBD Per 1 count | 25 mg |
| Price Per 1 mg CBD | $.09 |
You don't need to tumble when life is throwing stones under your feet. You can easily overcome these obstacles; all you need is to remain calm and focused. And that's what our gummies help you achieve.
Description
Ingredients
Broad Spectrum Hemp Extract, L- Theanine, Non-GMO Tapioca Syrup, Sugar, Water, Pectin, <2% Citric Acid, Natural Flavors, Natural Colors.
Suggested Use
Take 1 gummy with food or eat within 10-30 minutes after taking.
Store in a cool, dry, and dark location. Keep out of reach of children. If you have any diagnosed or undiagnosed health conditions, do not use this product. Consult a physician before using this product. Do not take this product if you anticipate taking a drug a test.
THE FDA HAS NOT EVALUATED THIS PRODUCT FOR SAFETY OR EFFICACY. This product is not intended to treat, diagnose, cure, or prevent any disease.
Benefits
Health experts agree — we're not ready for modern times. With so many stimuli in our everyday lives, being able to stay calm and focused on one thing has become a superpower. Haven't you dreamt of having one?
When your brain and nervous system are optimized, you can easily maintain your composure, become resistant to common stress triggers, and achieve that level of productivity some people can only wish for. Productivity is key to success. But there's no productivity when the messengers in your head are non-stop firing up.
These gummies are designed to give you the much-needed relaxation and maintain razor-sharp focus without jitters or drowsiness. The goal is make you resistant to stress, feel able to achieve more than you've thought you're capable of, and shed the unnecessary tension off your mind.
CBD and CBC: A Powerful Adaptogenic Couple
Adaptogens are any substances that support our natural mental and physical resilience. In other words, they help you remain calm, focused, and productive despite daily stressors.
CBD has long been touted for its potential to crush stress, but on its own, it doesn't fall into the category of adaptogens. It works by signaling the endocannabinoid system (ECS), which is the master regulatory network in humans that balances the nervous system. So, from the mental standpoint, it does a great job; but not so much when it comes to physical stress.
CBC is the third-most concentrated cannabinoid in hemp. It supports a related network called the TRP system. While the ECS manages the communication between nerve cells, the TRP system is responsible for our native resistance to environmental stressors — such as exposure to UV light, heat, cold, or pollutants.
Combining these two cannabinoids creates a unique synergy that – apart from the entourage effect – unlocks a unique synergy that shields you from both sources of stress.
Why Do People Have Problems Staying Calm?
We all get nervous from time to time. But if you tend to overreact even to mild triggers, this may have something to do with the compromised nervous system.
Common reasons for poor stress resistance include:
Nutritional deficiencies
Hormonal imbalances
Heavy metal poisoning
Bad stress hygiene
Toxic work environment
Mental disorders
A common denominator for the above may be a dysfunctional endocannabinoid system (ECS). Since the ECS regulates the balance between other systems and organs, guess what happens when it falls out of whack?
Exactly.
Cannabinoids are the only external source of support for your endocannabinoid system. Some of them, like CBC, also have adaptogenic properties. Now you can use that knowledge to bolster your stress response and help your body return to harmony.
How Do Royal CBD Gummies Relief Work?
Endocannabinoid Support
Optimized ECS leads to feelings of calm and relaxation
Protection from Physical Stress
CBC enhances the TRP system, protecting against environmental stressors
Entourage Effect
Our broad-spectrum blend contains CBD, CBC, and calming terpenes — all of which work synergistically to help you get the most out of a single dose
Better Productivity
Less stress equals sharper focus, deeper rest, and more energy the next day
Why Choose Royal CBD?
We're focused on helping our community members optimize their well-being by targeting the endocannabinoid system with the highest-quality botanical ingredients.
We help people feel better physically and mentally with innovative plant-based supplements. There's no cutting corners; as health-conscious users, we're not interested in pushing something that doesn't work or comes from untested sources. It's either a "hell yes!" or "heck no!" for us — nothing between.
Of course, claims are nothing without proof, which is why we offer a 30-day money-back guarantee on all our products. If you're not satisfied with your order for any reason, send it back to us for a full refund.
Royal CBD Gummies Relief+ FAQs
1. Are these gummies legal?
Yes, our Relief+ Gummies are sourced from federally-legal hemp. They're non-intoxicating and maintain THC levels below the legal limit of 0.3% THC.
2. Will the Royal CBD Gummies Relief+ make me high?
No, these gummies contain only CBD, CBC, minor non-psychoactive cannabinoids, and terpenes. None of these ingredients have intoxicating properties.
3. How many Royal CBD Gummies Relief+ should I take?
Each gummy comes with 25 mg of CBD and 5 mg of CBC (5:1) ratio. Most people notice the effects after taking one gummy at a time.
4. Where should I store my gummies?
The best way to keep your gummies fresh and strong is to keep them in their original packaging. Always make sure to close the seal between uses and store your gummies away from sunlight — it's all the better if you keep them in a cool place.
If you've stocked yourself with a few month's supply, we recommend keeping the Royal CBD Gummies Relief+ in the fridge.
5. Is cannabis an adaptogen?
Adaptogens are defined as herbs promoting the regulation of homeostasis and improving an individual's resistance to stress. Adaptogenic plants have to be non-toxic as well.
Whole-plant cannabis extracts — such as the ones in Royal CBD Gummies Relief+, meet the criteria for being called an adaptogen. It's actually one of the most prominent and popular adaptogenic plants in the world.
Additional information
| | |
| --- | --- |
| Brand | |
| Spectrum | |
| THC | 0% THC |
| Benefit | |
| Contains | |
Customer Reviews
2 reviews
5 out of 5 stars
×
Please Sign in to rate this comment