Royal CBD, Broad Spectrum Immunity+ CBD Gummies + Vitamin C + Zinc, 30ct, 750mg CBD+CBDa
Same Day Free US Shipping Over $60

Earn 5% Back with Every Purchase

Low Price Guarantee

30 Day Money-Back Guarantee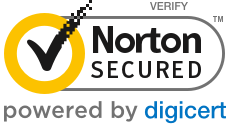 Same Day Free US Shipping Over $60

Earn 5% Back with Every Purchase

Low Price Guarantee

30 Day Money-Back Guarantee
WARNING: Reproductive Harm -
Product Data
| | |
| --- | --- |
| SKU | RYLGM06 |
| Size | 30 count |
| CBD Per Container | 750 mg |
| CBD Per 1 count | 25 mg |
| Price Per 1 mg CBD | $.08 |
Feeling sick and tired of being sick and tired? Fatigue and feelings of weakness can be a sign of compromised immunity. Royal CBD Gummies Immunity+ comes with a whole-plant extract including raw cannabinoids, vitamin C, vitamin D, and zinc to strengthen your body.
The immune system is often put to the test, and since each body has its own limits, you may not be able to maintain optimal health when you breach your individual threshold.
Fortunately, the above compounds are designed by nature to bolster your immunity and make you can maintain your body's adaptive responses.
Description
Ingredients
Broad Spectrum Hemp Extract, Vitamin-C, Vitamin-D, Zinc, Glucose Syrup, Sugar, Distilled Water, Pectin, Natural Flavors, Natural Colors, Citric Acid, Sodium Citrate.
Suggested Use
Take 1 gummy with food or eat within 10-30 minutes after taking.

Store in a cool, dry, and dark location. Keep out of reach of children. If you have any diagnosed or undiagnosed health conditions, do not use this product. Consult a physician before using this product. Do not take this product if you anticipate taking a drug a test.

THE FDA HAS NOT EVALUATED THIS PRODUCT FOR SAFETY OR EFFICACY. This product is not intended to treat, diagnose, cure, or prevent any disease.
Royal CBD Gummies Immunity+: Our Nod Toward Natural Immune Support
Everything you need to support your immune system is here, out in the open. Cannabinoids, vitamins, minerals — you can source them from food, supplements, hydration with mineral-rich water, and the right stress hygiene.
In a perfect world, of course.
But what to do in a world where the food is often deprived of its nutrients, some cannabis plants remain illegal in most places, and stress hygiene is difficult to maintain with so much peer pressure around?
Make no mistake, Royal CBD Gummies Immunity+ isn't just a band-aid. It's the real support for your immune system and body's homeostasis. We blended CBD with its raw precursor CBDA and CBGA (the mother of all cannabinoids) to create a potent tool for taking care of your endocannabinoid system (ECS) — the master regulatory system controlling every biological process in your body, including immune responses.
The formula comes infused with zinc, vitamin C, and vitamin D; all three compounds are essential for maintaining optimal health.
Explore the Potential of Raw Cannabinoids
Raw cannabinoids are synthesized by hemp plants before they're activated by heat. In other words, you won't find them in most cannabinoid-based products because they're based on decarboxylated (active) forms.
Royal CBD Gummies Immune+ reverse this ratio, offering an abundance of CBDA and only trace levels of the active forms (CBD and CBG). While most cannabinoids affect immunity indirectly, it's their raw versions that hold the greatest potential in this matter.
Extracting raw cannabinoids from hemp is more difficult than making classic CBD products. If any light, heat, or oxygen gets in contact with the extract, the raw cannabinoids are transformed into CBD and CBG instead.
After extraction, we infuse these cannabinoids in a sweet and chewy gummy base — increasing the effective shelf-life and protecting these precious ingredients against degradation.
What's In Royal CBD Gummies Immunity+?
At the core, we use the raw cannabinoids CBDA and CBGA. We've enriched the formula with three additional nutrients that are officially acknowledged as paramount for optimal immune response.
This is the raw form of CBD found in maturing cannabis plants. It shares many health benefits with CBD and can serve similar purposes. However, it has one advantage over CBD when it comes to immune support. CBDA is a strong agonist of the 5-HT1A serotonin receptor. This receptor engages with vagal tone — a critical process in the regulation of immune responses.
CBGA is the raw precursor of CBG from which other cannabinoids, such as CBD, THC, CBC, and CBN. This compound binds to PPAR receptors, which take part in the formation of essential immune cells, such as T-cells, B-cells, dendritic cells, and macrophages.
The reason why your grandmother was giving you tea infused with raspberry syrup and lemon is that they're chock-full of vitamin C. This potent antioxidant protects the body against environmental damage, improves regeneration at the cellular level, and is even used by specific types of immune cells to help fight sinister pathogens.
Vitamin D
Vitamin D has a multidimensional influence on your health, from promoting bone density to supporting cell growth to regulating neuromuscular processes and enhancing immune function. New research shows vitamin D is essential for activating immune cells during infections, as well as slowing down inflammatory processes when you recover from an infection.
Your body relies on Zinc when it comes to building key immune cells, including T-cells, B-Cells, and macrophages (natural cell killers). Zinc deficiencies are linked to poor immune function due to the body's inability to create these cells and do the hard work when the immune system is fighting an infection.
Royal CBD Gummies Immune+ FAQs
Looking to get the most out of our CBD immune gummies but don't know where to start? Here we answer the most frequently asked questions from beginner users.
1. Are these gummies legal?
Yes, all Royal CBD products, including the Immune+ Gummies, are made from US-grown hemp plants that contain up to 0.3% THC per dry weight, as required by the federal law under the 2018 Farm Bill.
2. Will I get high from using Royal CBD Immunity+ Gummies?
No, these gummies are non-intoxicating because they contain only a trace amount of THC. This is natural for raw, whole-plant extracts, but it doesn't vie our gummies psychoactive effects. Your perception will remain unchanged and you'll be able to function normally throughout the day.
3. What do these gummies taste like?
Each jar contains an assortment of our staple fruit flavors. You can expect a chewy texture and juicy taste — with no hemp aftertaste, unlike with other full-spectrum gummies.
4. Are Royal CBD Gummies Immunity+ Vegan?
Yes, all of our gummies are plant-based, so no animals were harmed in the production chain. We believe that fruit-based pectin is an ideal substitute for animal gelatin. Most jams and jellies in high-end deserts are made with pectin. We're Royal CBD; high-end is our second name.
5. How do I store my gummies?
Nothing complicated here. CBD gummies are best stored in a cool and dark place. Our original gars are airproof, so you can rest assured that the raw cannabinoids won't get activated, oxidized, or degrade over time.
If you bought Royal CBD Gummies Immunity+ in bulk, store them in the fridge for best results, especially if you live in a warm and humid climate.
Additional information
| | |
| --- | --- |
| Weight | 7.1 oz |
| Brand | |
| Spectrum | |
| THC | 0% THC |
| Benefit | |
| Contains | |
Customer Reviews
2 reviews
5 out of 5 stars
×
Please Sign in to rate this comment