Medosi CBD Oil Reviews 2023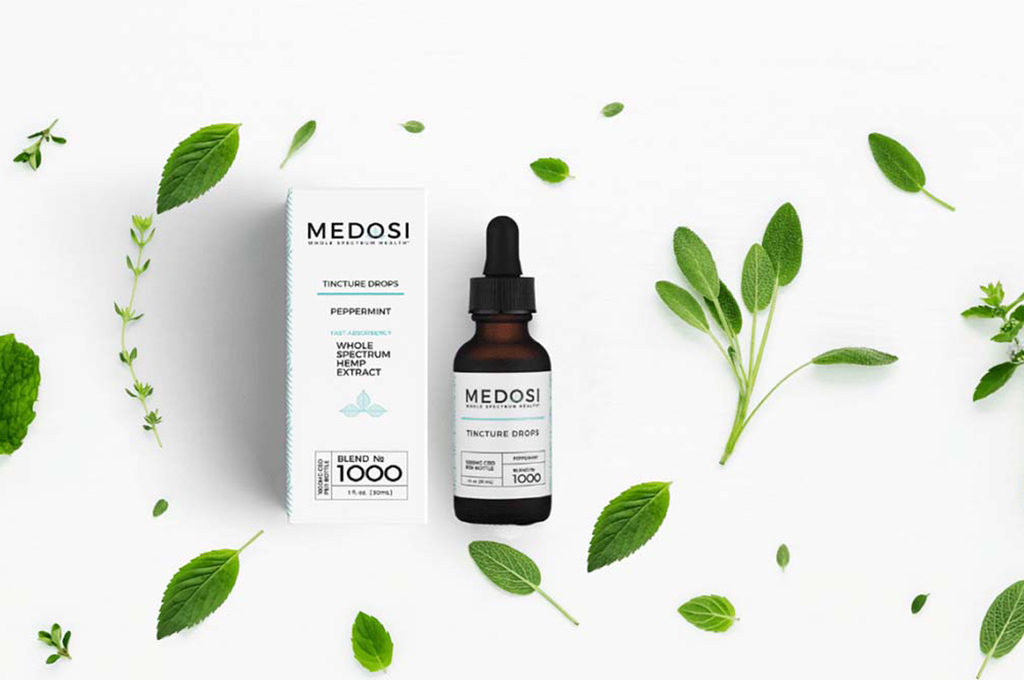 Company Reputation
Medosi CBD has built quite a good reputation because of its fair practices and high-quality products. The main reason behind the trust of people in Medosi is that it doesn't only boast about its quality, but it has certifications for all its claims.
They test each product before shipping it to the retailers and consumers. One can always find detailed third-party lab testing reports and Certificate of Analysis (COA) of their products on their website. One can easily access the concentration of lead, heavy metals, and pesticides by scanning the QR code present on the product's packaging. This transparent system keeps the safe nature of Medosi products in front of people that enhances their confidence.
Medosi CBD reviews also favor all their claims as they rave about the functionality of the company's products. Moreover, unlike many big and renowned CBD companies, Medosi has never faced any lawsuit in any way. Furthermore, it has never received any warning letter from FDA.
Company Background
Medosi is a relatively new name in the CBD industry as it joined the market in January 2020. Being a company originated in this era when a person can have easy research and go for the latest techniques, Medosi also used state-of-the-art technology to produce its products.
The dedicated founders of Medosi don't compromise on the quality and stay in touch with expert doctors, Cannabis specialists, scientists, and chemists to produce unique and innovative CBD products. Their manufacturing plants are registered with FDA, and they comply with all the said guidelines to bring the best in the market.
They don't call themselves "CBD Company" as they have dedicated their efforts to the whole hemp plant as they believe in its magic rather than any specific part. Hence, the whole hemp plant extract, i.e., full spectrum CBD oil, is the basis of its products.
CBD Product Quality
Manufacturing Process
Medosi extracts CBD from hemp by CO2 extraction method. This hemp extraction technique yields the best quality and pure CBD.
After extraction, the company infuses it into products and combines them in different ways to make other products. After the formation of the product and its testing, the product goes for final packaging and shipping.
Sourcing
Medosi sources its hemp from the broad hemp acres situated in the United States. This local industrial hemp is high-quality and strictly regulated; they only get their hemp from hemp flowers. This hemp complies with Farm Bill Law.
Products Range and Pricing

The prices of Medosi's products are very reasonable. They vary from about $20 to $80, depending on the size and nature of the product.
Its product range is also very vast; some of its top products are following:
Details
Medosi CBD
Pros

✔️ A large variety of CBD oil products

✔️ Non-GMO and gluten free

✔️ Full spectrum and THC-free CBD products

✔️ GMP (Good Manufacturing Practice) certified

✔️ Independent third-party ISO-certified lab testing


Cons

❌ CBD tinctures come in one mint flavor

❌ The high-potency product selection is limited

❌ Medosi CBD gummies contain sugar


Latest Coupons

20% Off (15% now and 5% for your next purchase)


THC %

0.3% THC
0.0% THC


CBD Potency per 1 ml

16 mg
33 mg
116 mg


Pricing

500 mg CBD: $31.99
1000 mg CBD: $55.99
3500 mg CBD: $175.99


CBD Products

CBD tincture drops
CBD capsules
CBD gummies
CBD topicals
CBD sprays


Ingredients

Hemp Extract, Fractionated Coconut Oil (MCT), Avocado Oil,
Sunflower Oil, Natural Peppermint Flavor
Flavors

Mint


Hemp Source

The hemp is from the local American farms


Extraction Method

CO2 extraction method


Medosi Top Selling Products
Medosi offers CBD tincture drops in different potencies and two spectrums, full spectrum CBD and thc-free options.
CBD potencies are 500 mg, 1000 mg and 3500 mg CBD
Natural peppermint flavor
Made with fractionated coconut oil (MCT)
Broad spectrum formulation is a great option for patients who may be subject to drug screenings
⭐⭐⭐⭐⭐Rating: 5 out of 5
• Total CBD sizes: 1000 mg
• Potency: 33 mg/count
• Cost per bottle: $55.99
• Extract Type: THC-Free
• THC Content: 0.0%
Medosi offers CBD liquid gel caps with 750 mg CBD potency.
Made with full spectrum hemp extract
30-count liquid gel caps
Made with phytocannabinoids, medium chain triglycerides
⭐⭐⭐⭐⭐Rating: 5 out of 5
• Total CBD sizes: 750 mg
• Potency: 25 mg/count
• Cost per bottle: $55.99
• Extract Type: Full Spectrum
• THC Content: 0.3%
Medosi CBD gummies are vegan, and each gummy contains 25 mg CBD. Only one flavor is available for now.
30-count bottle
750 mg CBD per bottle
25 mg CBD per gummy
Made with natural flavors and colors
Contains natural syrup, natural sugar, water, citrus pectin
⭐⭐⭐⭐⭐Rating: 5 out of 5
• Total CBD sizes: 750 mg
• Potency: 25 mg/count
• Cost per bottle: $39.99
• Extract Type: Full Spectrum
• THC Content: 0.3%
Medosi offers CBD topicals in two available options: CBD relief roll-on gels and CBD relief creams
CBD potencies are 500 mg and 1000 mg
CBD relief roll-on gel 500 contains 116 mg CBD per ounce
CBD relief cream contains 306 mg CBD per ounce
Excellent relief gel and cream for pre-workout and post-workout recovery
⭐⭐⭐⭐⭐Rating: 5 out of 5
• Total CBD sizes: 1000 mg
• Potency: 306 mg/ounce
• Cost per bottle: $59.99
• Extract Type: THC-Free
• THC Content: 0.0%
Medosi energy spray is a great product to get an instant energy boost. 6 mg CBD is present in each serving of this spray.
180 mg CBD per 30-ml bottle spray
Contains coconut oil, garcinia vambogia, sucralose, sunflower lecithin
Great for quick absorption
⭐⭐⭐⭐⭐Rating: 5 out of 5
• Total CBD sizes: 180 mg
• Potency: 6 mg/count
• Cost per bottle: $55.99
• Extract Type: THC-Free
• THC Content: 0.0%
Medosi CBD Reviews by Real Customers
The reviews left by CBD.market's customers for Medosi CBD products are shown below.
If you tried Medosi, please take a few minutes to write your own reviews on the product pages of this brand. They will help other users to be informed and find the best CBD oil products. Besides, you will get 5 reward points in case you join our reward program. Thank you!
Final Thoughts
Although Medosi CBD is new in the market, its dedication towards providing customers with the best is uncanny. Their products are formulated explicitly in FDA-compliant cGMP facilities, and their premium-grade, non-GMO, and gluten-free nature makes Medosi stand out. If you want to try some new and innovative CBD products, Medosi is the way to go!