PlusCBD, Extra Strength 10mg CBD Oil with Monk Fruit, Unflavored, Full Spectrum, 1.86oz, 750mg CBD
Same Day Free US Shipping Over $60

Earn 5% Back with Every Purchase

Low Price Guarantee

30 Day Money-Back Guarantee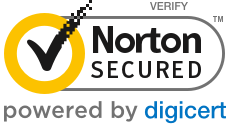 Same Day Free US Shipping Over $60

Earn 5% Back with Every Purchase

Low Price Guarantee

30 Day Money-Back Guarantee
WARNING: Reproductive Harm -
Product Data
| | |
| --- | --- |
| SKU | PLSOL02 |
| Size | 55 ml |
| CBD Per Container | 750 mg |
| CBD Per 1 ml | 13.64 mg |
| Price Per 1 mg CBD | $.06 |
| GTIN | 850684006511 |
Our Extra Strength CBD Oils hit the sweet spot between a high level of CBD and all the other hemp cofactors that go into a well-made extract: the terpenes that help the CBD to work better, the minor cannabinoids that contribute to the entourage effect, and the fatty acids from the plant that are used by our brains and bodies to produce our own endocannabinoids. When used daily, PlusCBD Extra Strength Formula Oils are a powerhouse for your health.
10 mg of CBD per serving
1 fl oz 250 mg total CBD or 1.86 fl oz 750 mg total CBD
Clean, safe CO2 extracted
No pesticides
Non-GMO | Gluten-Free | Vegan
Made with the finest ingredients
Always third-party tested
The quality ingredients we chose to make our pure CBD oils set us apart from other brands. It all starts with our hemp, which contains all the vital cofactors that make it so helpful for health, extracted using safe and clean CO2 extraction. Then we carefully curate an array of ingredients to craft them into the best CBD oils on the planet.
Description
INGREDIENTS:
Extra Virgin Olive Oil as a carrier – shown by studies to be the best oil for keeping cannabinoids fresh and ready to work.
Monk Fruit – a natural sweetener also known as the 'Buddha fruit' in Traditional Chinese Medicine. According to the International Food Information Council Foundation, the health authorities of the United States, Canada, China, and Japan concluded that monk fruit sweeteners are safe for the general population, including children, people with diabetes, and women who are pregnant or nursing.
Monolaurin – a dietary supplement made from the lauric acid found in coconut milk. The FDA considers monolaurin to be GRAS (Generally Recognized as Safe).
Quillaja Saponaria – helps with emulsification. Often known as the soap bark tree, this important natural product is widely used, well studied, and recognized by the FDA as Generally Recognized as Safe (GRAS).
Ascorbyl Palmitate – also known as the 'vitamin C ester', is a fat-soluble form of vitamin C that is a potent natural preservative in oils
Alpha Tocopherol – an antioxidant – is a form of vitamin E that's been recognized as essential to human health for over 100 years
Peppermint Oil – for flavor
A pinch of silica – a widely used naturally occurring mineral that prevents clumping
DIRECTIONS FOR BEST RESULTS
With everyone's endocannabinoid system being so unique, each user finds their own sweet spot for the amount of CBD and the best times of day for their own health. We usually recommend one serving in the morning and one in the evening – but you may find a better schedule for your unique needs.
1 fl oz Bottle
♦ 7 pumps = 10 mg of CBD
1.86 fl oz Bottle
♦ 4 pumps = 10 mg of CBD
For added absorption, hold CBD oils in your mouth for one minute before swallowing and use after a high fat meal.
PRODUCT FAQ'S
People prefer PlusCBD oil drops over other methods like edibles for several reasons:
Speed: This CBD oil product tends to work a little faster because the oil absorbs into your system more rapidly than something that needs broken down like a capsule.
Control: It's easier to control your CBD serving size and to experiment with different levels of CBD oil until you find your sweet spot.
Taste: Raw hemp extracts don't tend to have a good reputation for palatability. Our team of top chemists and formulators crafted a CBD oil that tastes as good.
The safety profile of CBD and has been widely studied and found to be a remarkably safe compound. That being said, we always recommend that you work with your doctor whenever starting any new supplements or pharmaceuticals. The main risk from taking too many Maximum Strength Softgels is the small amounts of THC that can be found in any hemp oil. For those who are sensitive, the amount present when taking multiple doses could cause psychoactive effects. That's we always recommend start low and go slow, to find the sweet spot that works for you.
We often get questions regarding why customers should use CBD and whether it can help with any issues they might be facing. We make absolutely no medical claims for CBD-rich hemp extracts. These products are regulated as dietary supplements and are not intended to diagnose, treat, cure, or prevent any disease.
We have found CBD and the other ingredients in a well-made full spectrum hemp extract to be helpful in enhancing health in healthy people and to restore balance and homeostasis to the human system. This dovetails with the long use of hemp in human history for health. And while the scientific research that has been done on CBD is immense, more clinical work needs to be done.
We make no medical claims for these cannabinoid products, and you shouldn't deal with any company that does.
For most people, no. The lack of toxicity from CBD and hemp extracts is remarked on in almost every scientific review you'll read, most recently in the CBD oil report from the World Health Organization.
That being said, everyone's system is unique. We always recommend talking to your doctor before starting any new dietary supplement and to discontinue use if you notice any negative effects with any CBD product.
One striking thing for us, as a company who follows FDA regulations and rigorously collects all adverse events reports by our customers, is the low number of reports that we get compared to the millions of bottles shipped every year. A forthcoming peer-reviewed report on our adverse events shows that very few adverse events have ever been reported to us and the vast majority relate to small discomforts in the GI tract. As we said, if you notice any reason that CBD Oil disagrees with you, please stop taking it.
But we're proud that with the superior quality of our extracts, our ingredients, and our formulations, the safety of our products is part of what makes us America's favorite hemp CBD company.
https://www.youtube.com/watch?v=MkgQWMkIsnc
Additional information
| | |
| --- | --- |
| Weight | 4.6 oz |
| Dimensions | 5 × 1.5 × 1.5 in |
| Brand | |
| Spectrum | |
| THC | Less than 0.3% THC |
| Benefit | |
| Flavor | Unflavored |
×
Please Sign in to rate this comment