Joy Organics, CBD Gummies, Strawberry Lemonade, Broad Spectrum THC-Free, 30ct, 750mg CBD
Same Day Free US Shipping Over $60

Earn 5% Back with Every Purchase

Low Price Guarantee

30 Day Money-Back Guarantee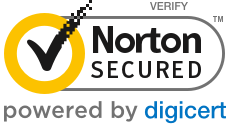 Same Day Free US Shipping Over $60

Earn 5% Back with Every Purchase

Low Price Guarantee

30 Day Money-Back Guarantee
WARNING: Reproductive Harm -
Product Data
| | |
| --- | --- |
| SKU | JOYGM06 |
| Size | 30 count |
| Serving Size | 1 count |
| Servings Per Container | 30 |
| Price Per Serving | $1.17 |
| CBD Per Serving | 25 mg |
| CBD Per Container | 750 mg |
| CBD Per 1 count | 25 mg |
| Price Per 1 mg CBD | $.05 |
Take the edge off with a tranquil treat.
De-stress with each broad spectrum (0.0% THC) CBD gummy.
Relax and unwind without losing focus.
Tackle whatever stresses life throws at you, on-the go!
Description
This customer favorite is now fully organic!
CBD hemp gummies are quite popular these days, and it's no surprise why. This convenient formula is designed to fit into even the busiest schedules. Pop one of these delicious and guilt-free treats when you're on your way to work, picking the kids up from school, or whenever you need a little extra support.
At Joy Organics, we strive to create the most natural products possible. Our CBD Gummies include broad spectrum CBD and other clean ingredients like organic tapioca syrup and organic cane sugar. These tasty treats are gluten free, vegan and, of course, 0.0% THC. In green apple and strawberry lemonade flavors, these gummies are the tastiest CBD gummies around.
Ingredients
Strawberry Lemonade: Organic Cane Sugar, Organic Broad Spectrum Hemp Distillate, Organic Tapioca Syrup, Purified Water, Pectin, Organic Citric Acid, Natural Strawberry Flavor, Organic Red Color, Organic Sunflower Lecithin, TruMask Ultra Liquid.
Servings
30 servings per bottle.
Product Life
18-month shelf stable.
Benefits
Guilt-Free Treat
With no artificial colors or ingredients, wellness never tasted so good.
Vegan & Gluten-Free
These gummies fit in just about any diet!
Stress Relief
With 10mg of CBD each, great for on-the-go stress management.
Broad Spectrum CBD
Crafted with hemp extract that contains a variety of phytonutrients (and 0.0% THC).
Overall Wellness
Premium CBD promotes balance, and supports mental and physical health.
What are Joy Organics CBD Gummies?
Our broad spectrum CBD gummies are fruit-flavored edibles that contain hemp extract. They look and taste similar to gummy bears and worms that we knew and loved as kids. However, these gummies are also packed with the benefits of our broad spectrum CBD oil!
What do I use Joy Organics CBD Oil Gummies for?
CBD gummies are growing in popularity among natural wellness circles for their versatility and ease of use (and tastiness!). You can use our CBD oil gummies as a sweet morning delight, an as-needed afternoon pick-me-up, or a bedtime treat. Gummies are a fun way to incorporate CBD oil into your daily routine.
What do Joy Organics CBD Gummies do?
Our CBD gummies offer many of the same benefits as our other CBD products like tinctures and softgels. They offer a tasty alternative to tinctures and softgels and provide plenty of potential health benefits that you might find helpful. Those include:
Stress management – One of the biggest reasons why CBD has become popular in recent years is because it can be used to manage stress levels. There are plenty of stressors in our lives, and eliminating all sources of tension might not be entirely possible. Thankfully, CBD products may promote calmness in the mind, making it easier to focus on tasks at hand.
Sleep support – Reducing stress can help you fall asleep faster and keep you from spending several hours tossing and turning in bed. Even better, CBD could also support a deeper and more restful sleep. If you want to use CBD primarily for sleep, also recommend checking out our CBD softgels with melatonin.
Reduces exercised-induced inflammation – CBD is an antioxidant, which means that it eliminates free radicals that would otherwise cause damage.
How do CBD gummies make you feel?
One of the primary ingredients in our CBD gummies is broad spectrum hemp extract that contains phytocannabinoids, including CBD. Phytocannabinoids interact with the endocannabinoid system in the body to promote a sense of balance known as homeostasis. Our CBD gummies help you maintain homeostasis, which supports an overall sense of wellness.
Will other CBD gummies cause a high?
In states where medical and recreational marijuana is legal, there are CBD gummies made with high THC levels or that are derived from marijuana instead of hemp. Those edibles can cause a high. Be sure to read all labels and third-party lab results to verify the phytocannabinoid content in other brand's gummies.
Even though such gummies might be advertised as containing mostly CBD, if you eat a lot of them, you could still get high. Laws regarding the status of cannabis differ in various states, which means that in some places you might buy CBD edibles with a significant THC content. In most states such gummies won't contain more than 0.3% THC.
However, if their THC content is elevated, you should proceed with caution. When consumed in the form of edibles, THC is metabolized to 11-hydroxy-THC. Though it is uncommon, in this case, the metabolite is significantly more potent than the original compound.
Because of that, if you eat the same amount of THC as you normally smoke, you'll get really high. That's why it's best to start with small amounts when trying gummies that contain more than a trace amount of THC.
Or, you could buy Joy Organics' THC-free CBD gummies from our website. This way, you won't risk unwanted intoxicating effects.
Will your broad spectrum CBD gummies get me high?
No, our CBD gummies will not get you high. The CBD oil in our gummies has 0.0% THC, which can be verified in any of our lab reports
Why should I use Joy Organics CBD Gummies?
CBD gummies are a fun way to incorporate CBD oil in your life. As a familiar treat, they're perfect for someone new to hemp products. Plus, they taste great! The sweet flavor—Strawberry Lemonade or Green Apple—can mask some of the earthiness of hemp products. CBD gummies can also be a nice break from the usual tincture or softgel.
Many CBD companies include artificial ingredients and fillers to cut down on manufacturing costs or improve the flavor of their gummies. At Joy Organics, we use as many simple, natural ingredients as possible.
If you're unsure whether organic gummies are the right choice for you or whether you should choose other types of CBD products, we would like to point out that our gummies are a discrete option.
Unfortunately, even though it's 2022, some people still are against cannabis products, even if they contain only CBD. Because of that, you might want to stick to CBD products that may provide you with a wide array of benefits and not attract any unwanted attention.
How are Joy Organics CBD Gummies flavored?
Joy Organics uses natural fruit and vegetable juice to create color and natural flavors to make ourStrawberry Lemonade CBD Gummies tangy and sweet. Meanwhile, spirulina and natural flavors give our Green Apple CBD Gummies their tart bite.
We also use organic cane sugar and organic tapioca syrup to give each gummy an irresistible, guilt-free sweetness!
Are Joy Organics CBD Gummies vegan?
Joy Organics uses fruit-based pectin instead of collagen or gelatin, making our broad spectrum CBD gummies vegan..
How do CBD gummies work?
We mainly absorb CBD oil from gummies through our digestive system. Once your body breaks down the food particles, phytocannabinoids are released to interact with the endocannabinoid system. This interaction promotes homeostasis.
How long does it take for your CBD gummies to work?
The amount of time it takes for our CBD gummies to kick in depends on several factors, including weight, metabolism, and whatever else you ate. In general, it can take around a half-hour, but as long as two hours.
Chew each gummy thoroughly to speed up the process.
How long do Joy Organics CBD Gummies' effects last?
Many factors, such as tolerance, metabolism, and CBD servings consumed can dictate the length of our CBD gummies' effects. Generally speaking, the benefits of CBD gummies can last between four to six hours.
How long do Joy Organics CBD Gummies last on the shelf?
Proper storage methods are essential for maintaining the potency and flavor of your CBD gummies. Make sure the container is airtight and stored away from heat. If stored properly, Joy Organics CBD Gummies have a shelf life of 18 months.
How many milligrams of CBD gummies should I take?
Optimal CBD servings are dependent on your needs and sensitivity to phytocannabinoids. Our CBD Gummies have a precise CBD serving of 10mg. If you are a first-time user of CBD gummies, consider starting with half of a gummy to see how it affects you. From there, you can incrementally increase your CBD intake until you find the sweet spot that meets your unique needs!
How many Joy Organics CBD Gummies should I eat?
While they're tasty enough to snack on, we recommend eating one Joy Organics CBD Gummy per day.
Additional information
| | |
| --- | --- |
| Weight | 4.7 oz |
| Brand | |
| Spectrum | |
| THC | 0% THC |
| Flavor | Strawberry Lemonade |
Customer Reviews
4 reviews
4 out of 5 stars
×
Please Sign in to rate this comment