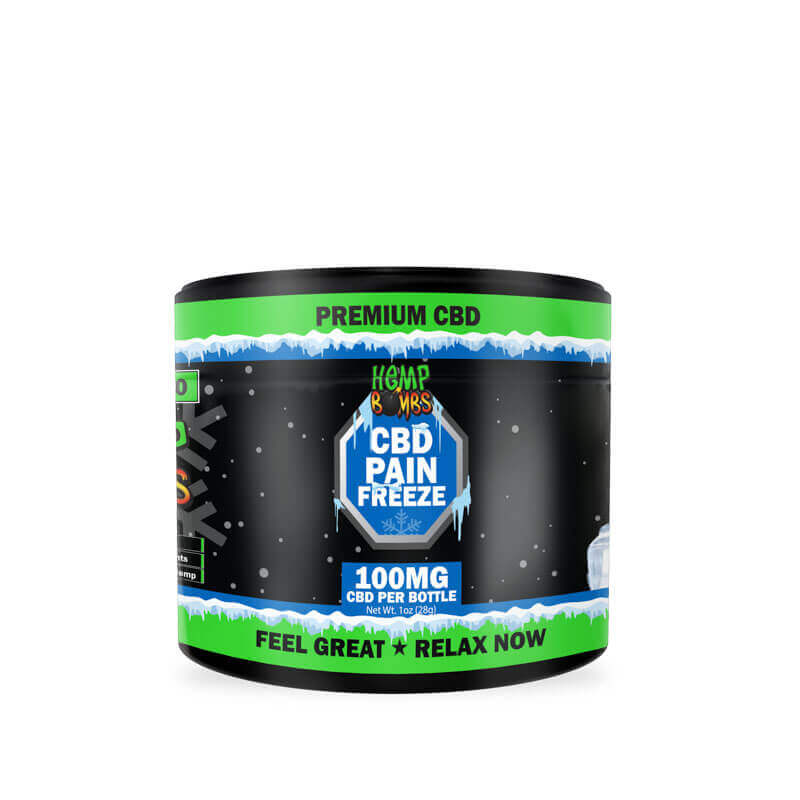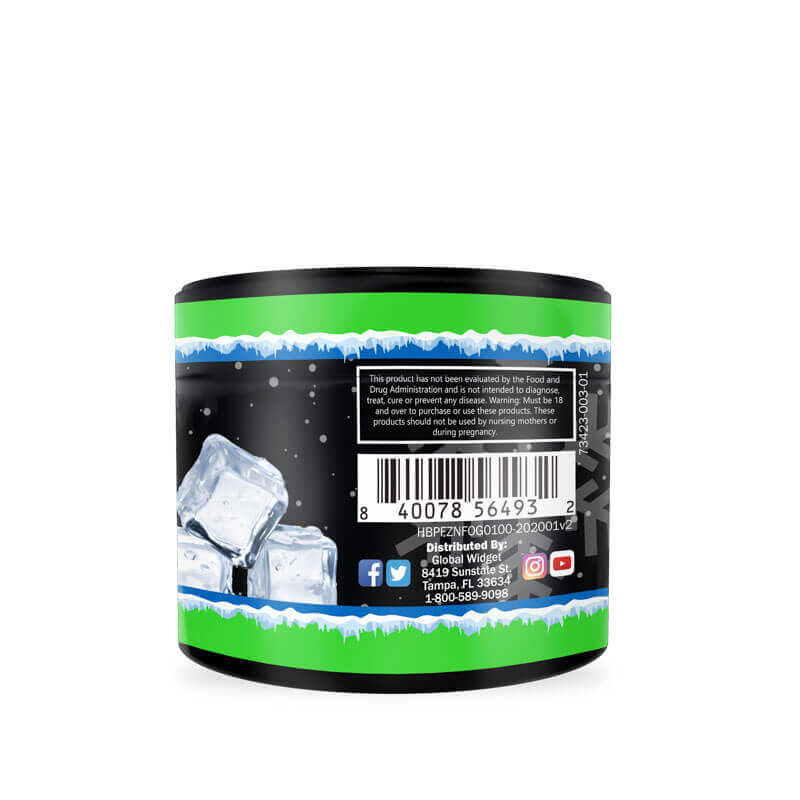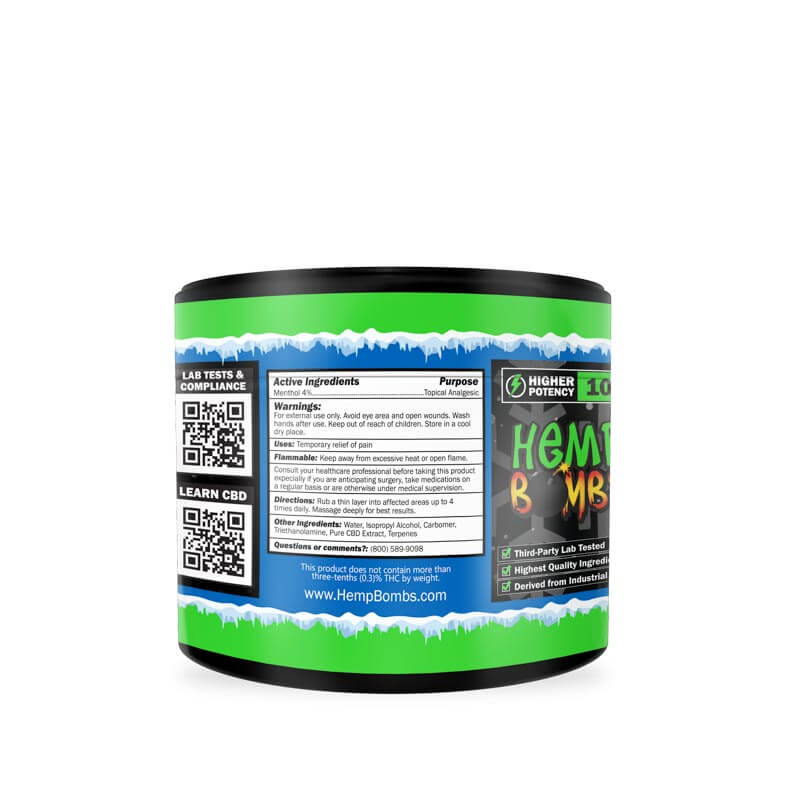 ¢11/mg CBD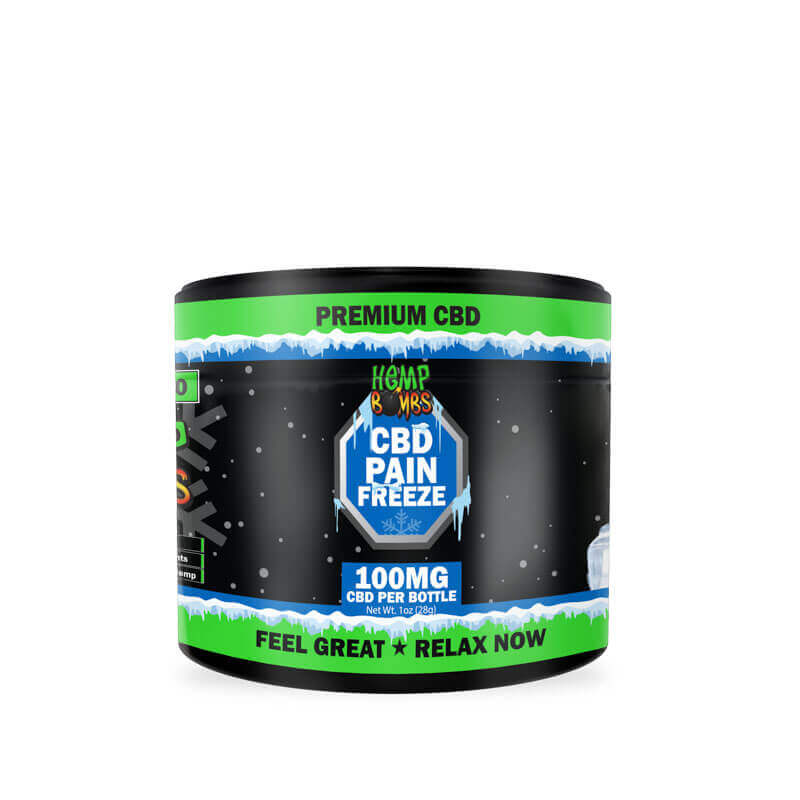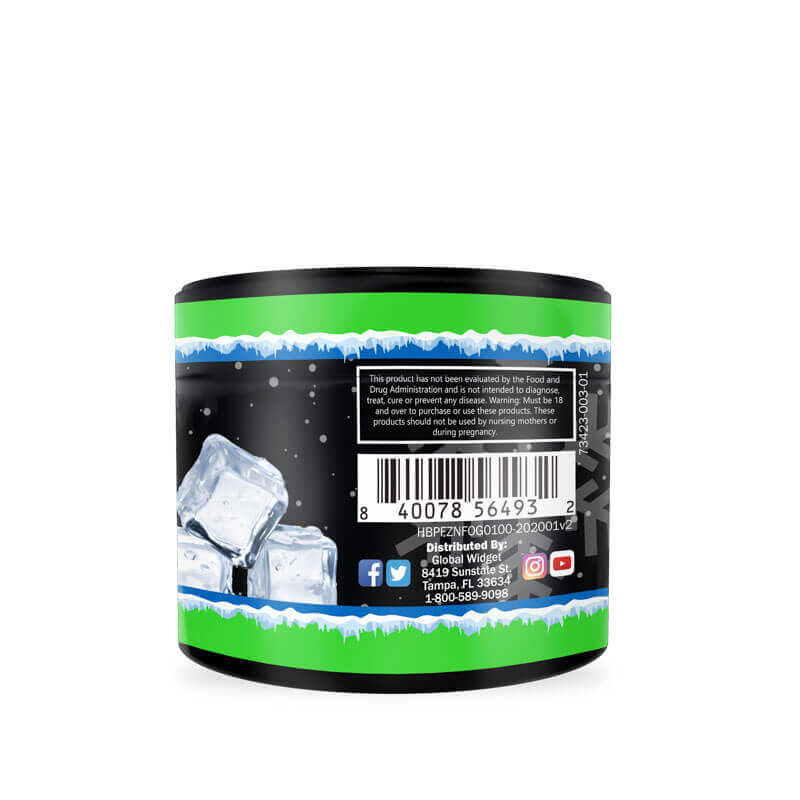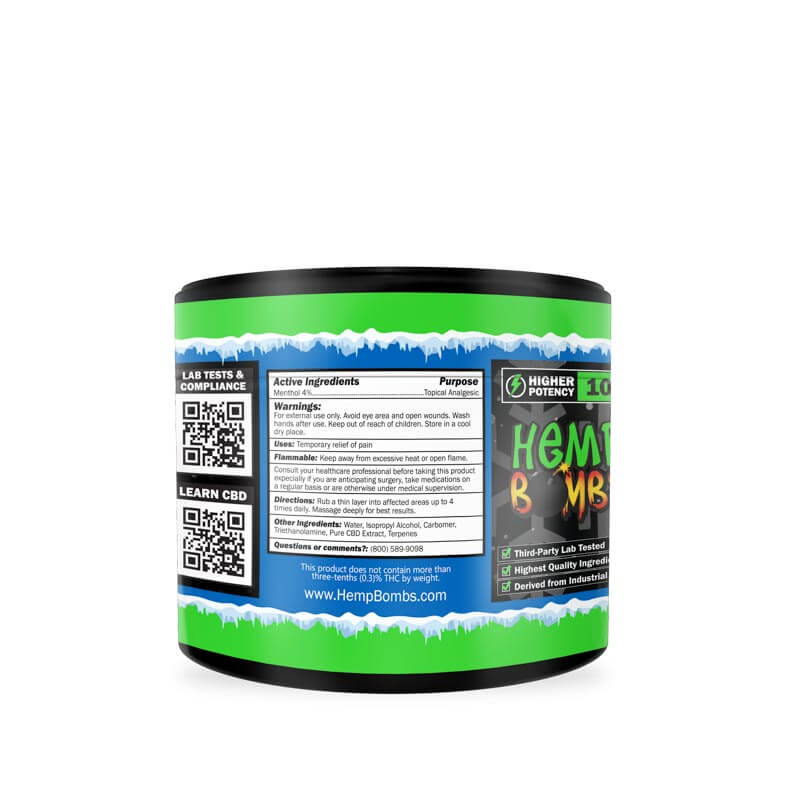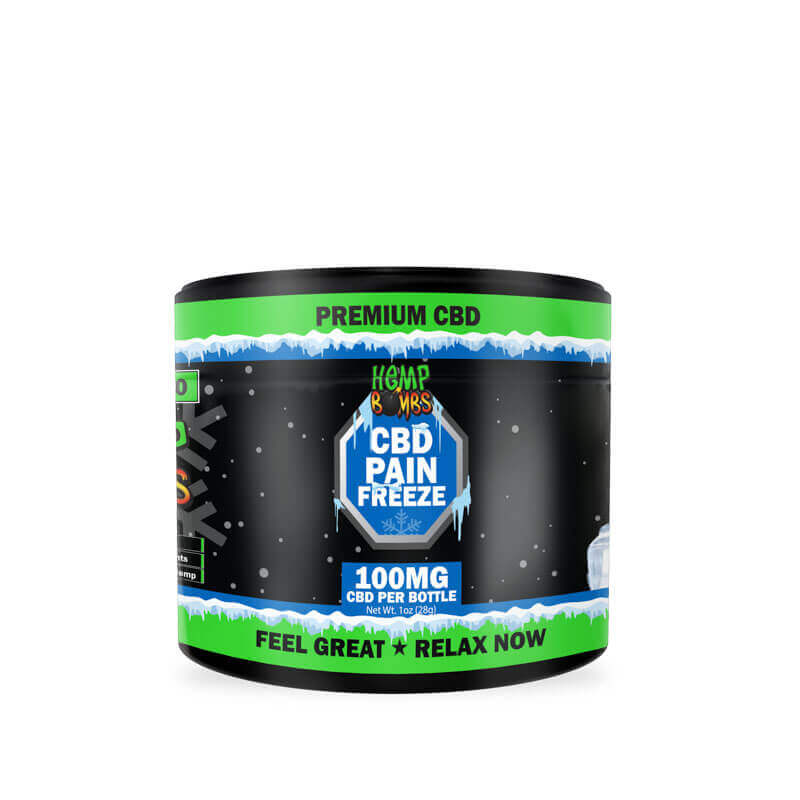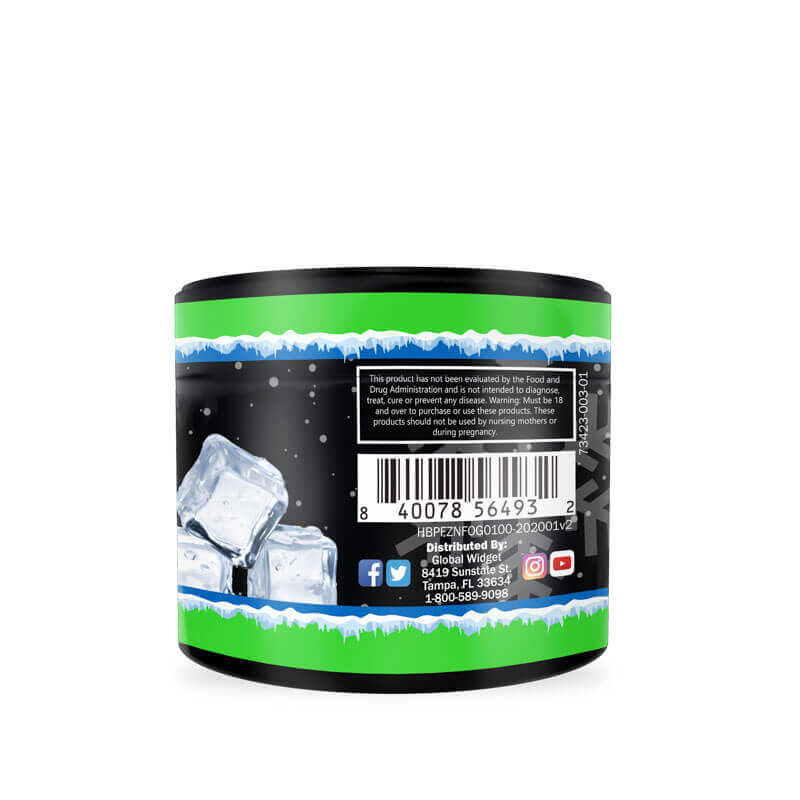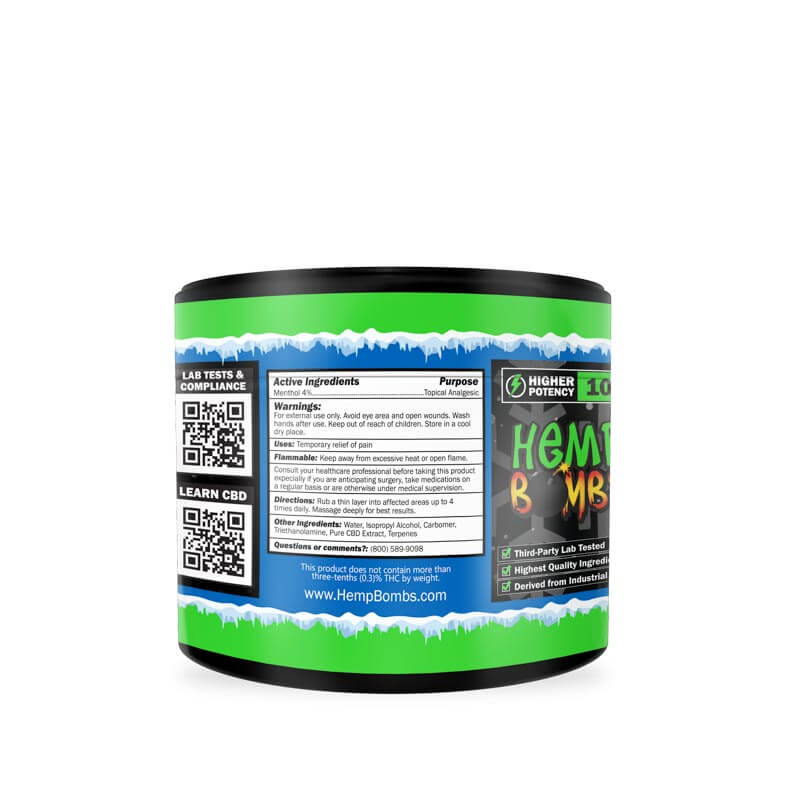 Hemp Bombs, CBD Pain Rub, Broad Spectrum THC-free, 1oz, 100mg of CBD
¢11/mg CBD
Same Day Free Shipping Over $60
Earn 5% Back with Every Purchase
30 Day Money-Back Guarantee
Product Data
| | |
| --- | --- |
| Size | 30 ml |
| Serving Size | 1 ml |
| Servings Per Container | 30 |
| Price Per Serving | $0.37 |
| CBD Per Serving | 3.33 mg |
| CBD Per Container | 100 mg |
| CBD Per 1 ml | 3.33mg |
| Price Per 1 mg CBD | ¢11 |
| GTIN | 758763246608 |
Hemp Bombs has gone to the lab again to prepare our newest product, the CBD Pain Rub. Using the same meticulous process as our other CBD products, we have created a triple-medicating bio-coolant to provide relief for sufferers of joint pain, muscle aches, and back and knee pain. All-natural CBD is supplemented with other active agents like Menthol for a full, therapeutic cold therapy profile. The product has an easy, intuitive application and comes is sizes of 1 and 4 ounces, and 100 and 1000mg. If you are looking for immediate relief to your pain symptoms, try Hemp Bombs CBD-enriched deep penetrating pain rub today.
Product Info
• 1 oz of CBD Pain Rub
• 100 mg of CBD per container
• Tested by Independent Labs
• Use topically
Hemp Bombs 1oz CBD Pain Rub is a premier topical solution designed to ease the pain and muscle aches. When applied to your area of discomfort, our CBD Pain Freeze can provide a cooling and soothing sensation. CBD contains anti-inflammatory properties, which makes it the perfect compound to provide long-lasting relief for your muscles and joints.
Supplement Facts
1oz Container of Pain Rub  (100mg of CBD per container)
Application: Topical to Pain Areas
Use: Up to Four Times a Day
Active Ingredients: Pure Hemp Extract, Menthol USP Natural 4%
Inactive Ingredients: Isopropyl Alcohol, Triethanolamine, Carbomer, Tea Tree Oil, Water
What is CBD?
CBD, or Cannabidiol, is a compound known as a cannabinoid. Cannabinoids are compounds that act on certain neurotransmitters throughout your body's Endocannabinoid System (ECS). The ECS is responsible for regulating pain, recovery time, sleep, and much more. When CBD is applied, consumed, or vaped, it encourages your ECS to produce more cannabinoids to reduce distress. The CBD in our Pain Rub may be able to alleviate pain when it is applied to the desired area.
Suggested Use:
With Hemp Bombs CBD Pain Rub, a little can go a long way. Depending on the area of discomfort, a finger scoop of our premium CBD Pain Relief Gel should be able to cover the range of pain. If the area of pain is more significant, consider applying more rub. We recommend using our CBD Pain Rub up to four times a day. Use: Up to Four Times a Day
| | |
| --- | --- |
| Weight | 1.9 oz |
| Dimensions | 2.1 × 2.1 × 1.7 in |
| Brand | |
| Benefit | |
| CBD for | |
| Derived from | Industrial Hemp |
| Source of the Hemp | USA |
| Spectrum | |
| THC | 0% THC |
| Specifications | Formaldehyde-Free, Paraben-Free, Sulfate-Free |
| Scent | Menthol |