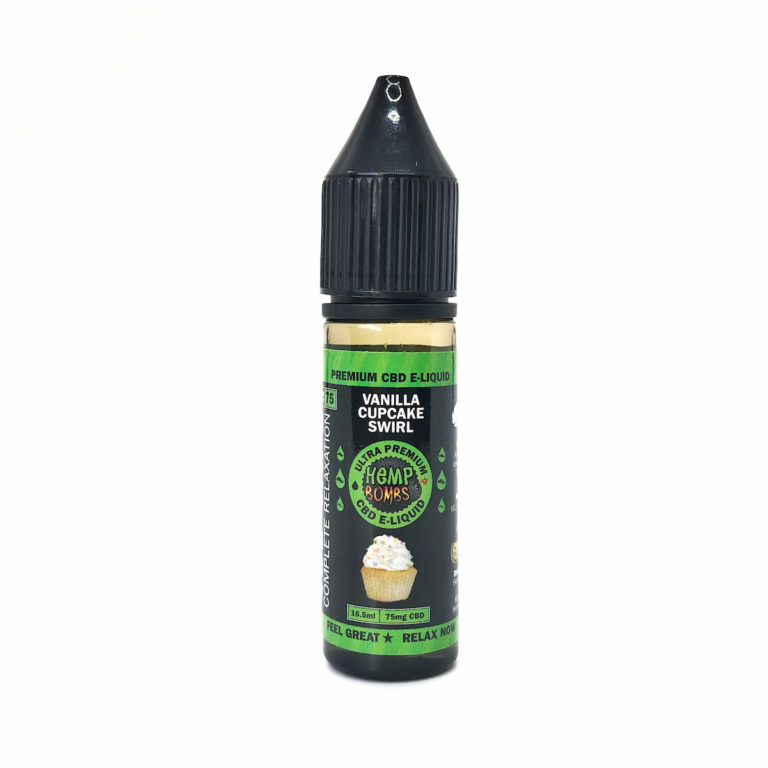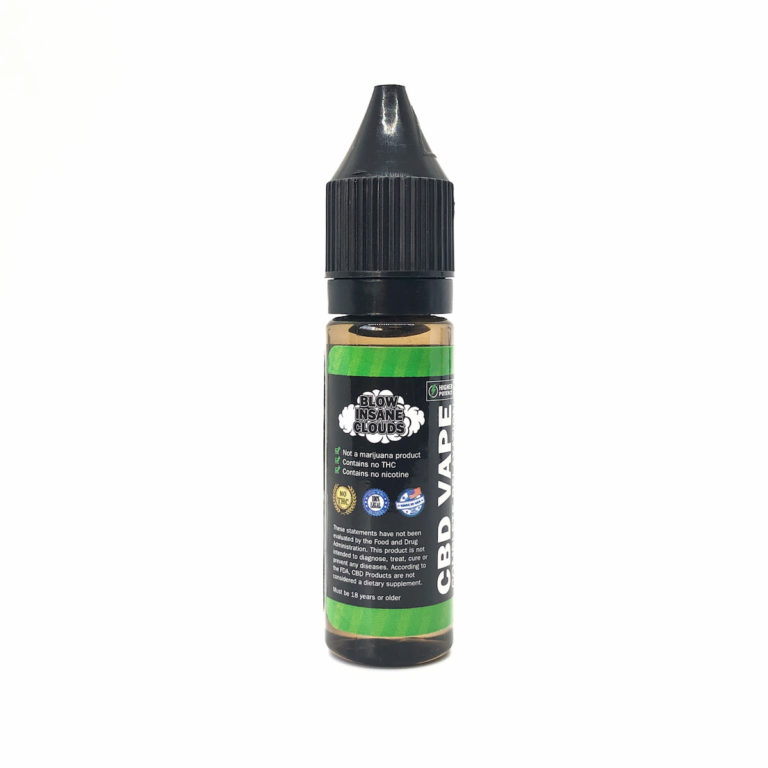 ¢15/mg CBD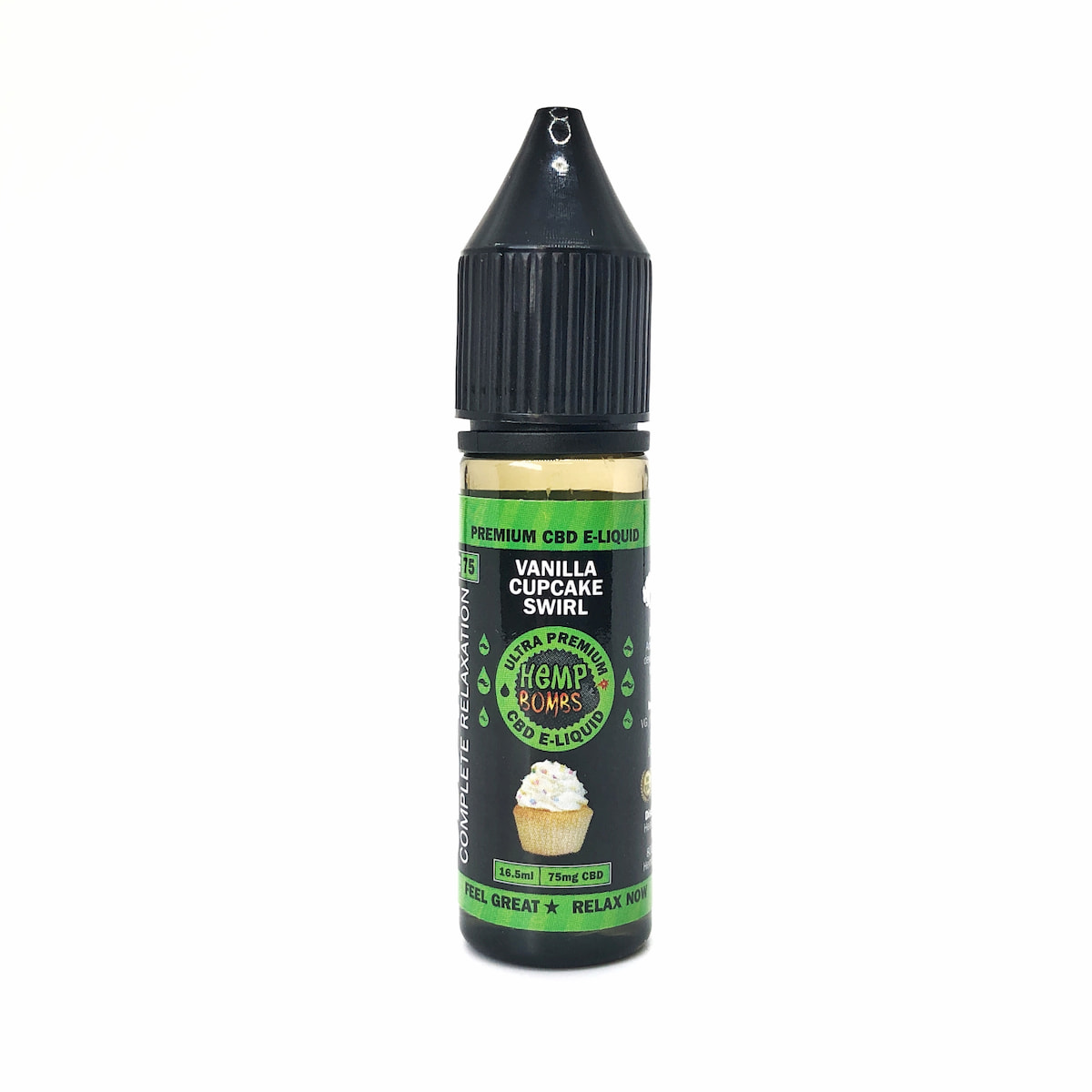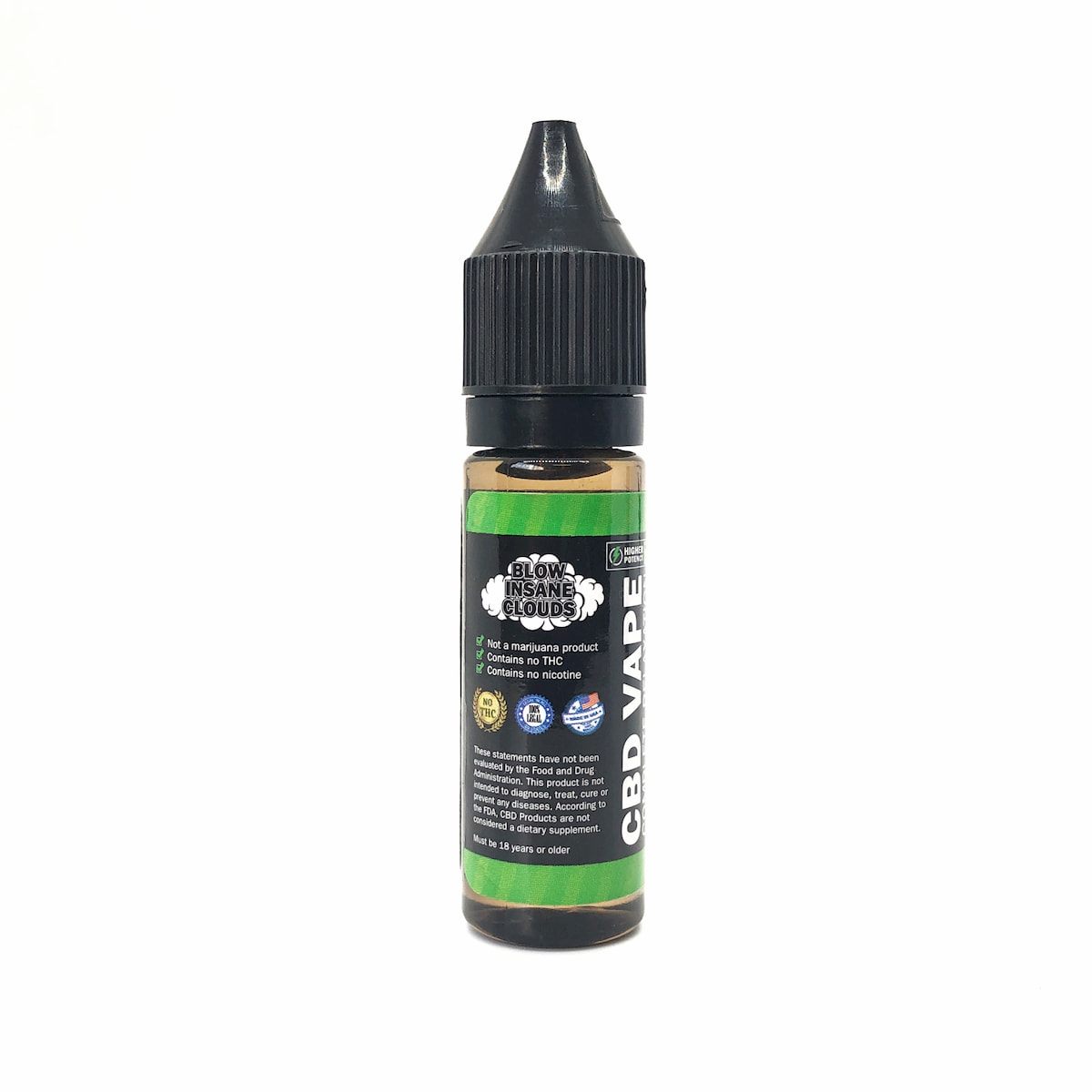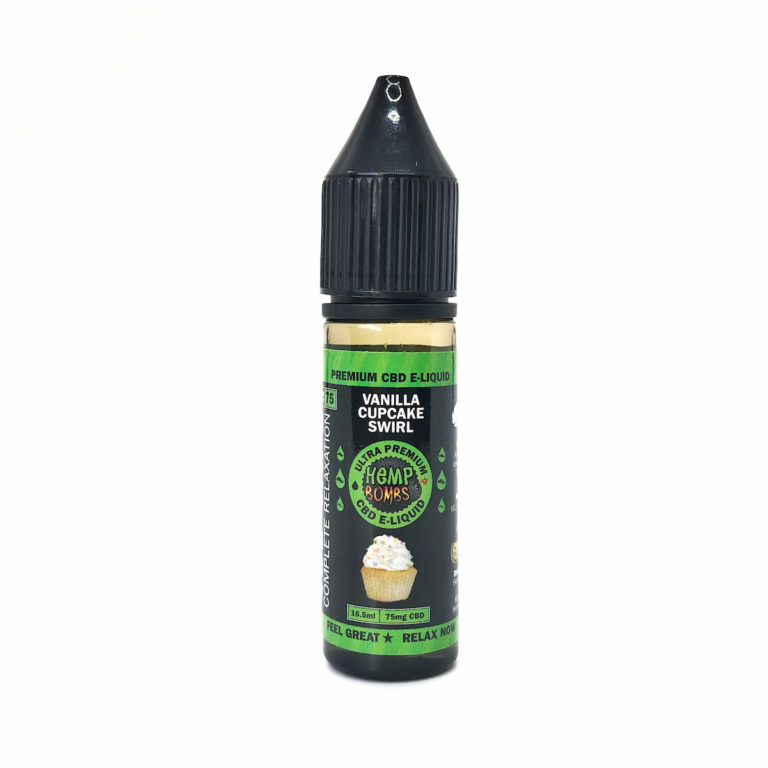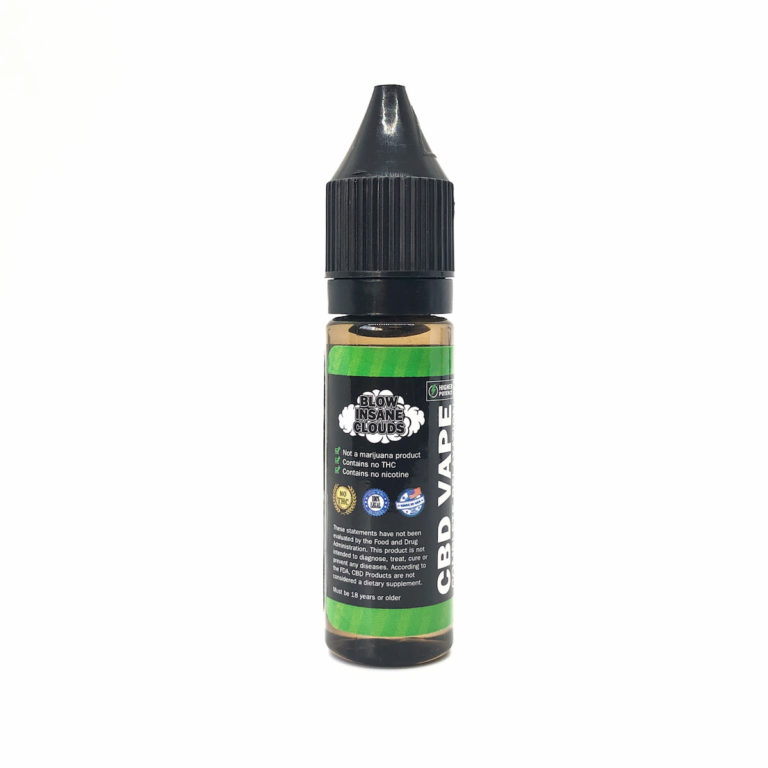 Hemp Bombs, CBD E-Liquid, Broad Spectrum THC-free, Vanilla Cupcake Swirl, 16.5ml, 75mg of CBD
¢15/mg CBD
Same Day Free Shipping Over $60
Earn 5% Back with Every Purchase
30 Day Money-Back Guarantee
Product Data
| | |
| --- | --- |
| Size | 16.5 ml |
| Serving Size | 0.05 ml |
| Servings Per Container | 330 |
| Price Per Serving | $0.03 |
| CBD Per Serving | 0.23 mg |
| CBD Per Container | 75 mg |
| CBD Per 1 ml | 4.55mg |
| Price Per 1 mg CBD | ¢15 |
| GTIN | 758763246974 |
Our E-Liquids boast a 70/30 VG/PG split for high cloud production and flavor to match the therapeutic benefits of the products.
Product Info 
● 16.5 ml of CBD E-Liquid (75mg of CBD per bottle)
● 70/30 VG/PG Split
● Tested by Independent Labs
● Non-THC, Non-Nicotine
Hemp Bombs E-Liquids offer a range of flavors for our 75mg CBD E-Liquid so that "vapers" can benefit from the lifestyle benefits of CBD. Choose from 15 flavors: Sweet Mango Seduction, Arctic Spearmint Blast, Crisp Honeydew Melon, Wild Blueberry Jam, Whipped Marshmallow Dream, Vanilla Cupcake Swirl, Roasted Colombian Coffee, Sugar Cookie Kryptonite, Watermelon Kush, Strawberry Milk, Glazed Chocolate Donut, Crushed Pineapple Paradise, Bangin' Fruity Bedrock, Electric Blue Raspberry and Juicy Southern Peach.
SUPPLEMENT FACTS
CBD Per Bottle: 75mg
Ingredients: Broad Spectrum Hemp Extracts, Vegetable Glycerine, Propylene Glycol
WHAT IS CBD?
CBD, or Cannabidiol, is a non-psychoactive compound derived from Cannabis plants.
Cannabis contains hundreds of compounds, but CBD stands out for the unique way it interacts with the human body. Its potential effects on physical health and mental well-being are unparalleled, and it's becoming a popular health solution for people around the world.
WHAT ARE THE BENEFITS OF CBD?
The benefits of CBD stem from its interaction with the Endocannabinoid System (ECS), an essential system in your body responsible for regulating sleep function, mood, appetite, your immune system, memory and more.
When CBD enters your system, ECS cell receptors respond to the compound – which is why it has the potential to affect your physical and mental health in profound ways. More research is needed to determine the role CBD plays in the process controlled by the ECS.
WHICH E-LIQUID FLAVOR SHOULD I TRY?
With so many flavors to pick from, it can be difficult to know which Hemp Bombs CBD E-Liquid you should try. While Exotic Watermelon Kush is one of our most popular flavors, each flavor is widely loved for different reasons. Mix and match different flavors to create your personal flavor.
| | |
| --- | --- |
| Weight | 0.3 oz |
| Dimensions | 0.8 × 0.8 × 3.5 in |
| Brand | |
| Benefit | |
| CBD for | |
| Derived from | Industrial Hemp |
| Source of the Hemp | USA |
| Specifications | Nicotine-Free |
| Spectrum | |
| THC | 0% THC |
| Extraction Method | CO2 Extraction |
| Flavor | Vanilla |