CBDfx, Focus Mushroom + CBD Drops: CBG Energy Blend, Broad Spectrum THC-Free, 2oz, 150mg CBG + 4000mg CBD
Same Day Free US Shipping Over $60

Earn 5% Back with Every Purchase

Low Price Guarantee

30 Day Money-Back Guarantee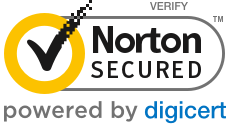 Same Day Free US Shipping Over $60

Earn 5% Back with Every Purchase

Low Price Guarantee

30 Day Money-Back Guarantee
WARNING: Reproductive Harm -
Product Data
| | |
| --- | --- |
| SKU | CFXOL16 |
| Size | 60 ml |
| CBD Per Container | 4000 mg |
| CBD Per 1 ml | 66.67 mg |
| Price Per 1 mg CBD | $.03 |
Banish "brain fog" with our CBD Focus Mushrooms: Energy Blend Drops, which combines the wellness power of broad spectrum CBD (plus CBG!) and an adaptogenic and nootropic blend of organic, energy-boosting cordyceps, chaga, and lion's mane mushrooms. Designed to make you feel more focused and energized, while supporting healthy immune function, each serving contains 100mg of mushrooms and is available in 2000mg and 4000mg strengths.
Description
You're looking for daily energy and focus, as well as immune and wellness benefits — perfect for morning health routines or when you need a pick-me-up.
Wellness: Engaging the endocannabinoid system & natural mood enhancers
Energy: Natural vitality without the crash of caffeine
Focus: Promotes brain and cognitive health
Immunity: Improved overall health and resistance
Directions for best results:
Shake well before use. Place one full dropper (1mL) under the tongue and hold for one minute before swallowing.
Ingredients
Hemp extract, cannabinoids, cordyceps, lion's mane, chaga, vegetable glycerine, purified water, flavoring (Sicilian lemon), terpenes (focus blend).
Facts
Available in 30mL (2000 mg CBD + 75 mg CBG) and 60mL (4000 mg CBD + 150 mg CBG) sizes
100% organically grown hemp that's extracted into broad spectrum CBD
100% organically grown cordyceps, lion's mane, and chaga mushrooms
All-natural flavoring (Sicilian lemon)
Each serving contains 100mg of mushrooms
The Benefits of CBD Focus Mushroom: Energy Blend Drops
It's hard to beat the wellness power of CBD, due to its beneficial effects on the body's endocannabinoid system. Mushrooms can also have multiple positive effects on the body, including adaptogenic and nootropic benefits. Our blend of CBD, mushrooms, and terpenes also gives you a blast of energy and focus.
Wellness
Cannabidiol (CBD) interacts with the endocannabinoid system, helping the body to maintain homeostasis in several crucial systems and organs. Lion's mane, cordyceps, and chaga can have beneficial effects on the neurological system.
Energy and Focus
Cordyceps mushrooms give you a boost of natural energy, without the jitters of caffeine. In addition, CBD can settle the mind and help you to better focus your thoughts.
Immunity
Chaga mushrooms have been used for centuries to help boost the immune system. CBD has anti-inflammatory properties, as well, which can also help with immunity.
Why Are CBDfx Mushroom Oils the Best Mushroom Tincture Oils?
The CBDfx label represents quality and potency. Our CBD is derived exclusively from hemp plants grown organically at our state-of-the-art partner farms in the USA, and extracted with clean CO2. Our mushrooms are also organically grown, ensuring that all of our CBD mushroom oil drops are the purest and most potent tincture oils on the market.
How Can I Be Sure the CBD and Mushroom Extracts in My CBD Mushroom Oil Are Pure and Organic?
Every reputable CBD company gets their products tested by an independent third-party laboratory, and then makes those results available to its customers. At CBDfx, we provide tests for every product we sell on our website, so that you can be sure that there are no contaminants in your product and so that you can verify the potency of your CBD mushroom oil tincture!
What Are Chaga Mushrooms?
Inonotus obliquus (chaga) has been taken for centuries to help with immunity and overall health. This mushroom gets its nickname, chaga, from a medieval Russian prince. While we don't make any claims about the use of chaga for such a serious disease, we can tell you it's commonly used for immune response. Chaga is also considered to be a nootropic mushroom, due to its positive effects on brain function.
What Are Lion's Mane Mushrooms?
The bushy, thorny spines of Hericium erinaceus are responsible for this mushroom's ferocious nickname, lion's mane. This mushroom has traditionally been taken for its adaptogenic benefits, helping the body to regulate tension. Lion's mane is also considered to have the greatest nootropic effects of all mushrooms.
Where Does the CBD in CBD Focus Mushroom: Energy Blend Drops Come From?
Our CBD is grown in the rich, fertile soil of Kentucky, and is subject to the strict standards of the U.S. Government.
Cultivation
The hemp crops we use are organically grown, pesticide-free, and non-GMO, to ensure that your CBD is free from pesticides, heavy metals, or other harmful chemicals commonly found in less reputable CBD products.
Extraction
Once we separate the "good" plants from the "best," we leverage a specialized process that utilizes clean CO2 to extract the CBD from the hemp plant, leaving behind no solvents as with other cheaper methods.
All-Natural Ingredients
Once the organic, highly purified CBD oil has been extracted from the hemp, we combine it with other natural ingredients, all quality assured under Current Good Manufacturing Practices (cGMP).
Lab-Tested
In the spirit of transparency, all of our products are quality tested by an independent third-party laboratory and the results are made available for all of our customers to see on our website.
Get Up and Go! CBD Focus Mushroom: Energy Blend Drops
Our CBD Focus Mushroom: Energy Blend Drops are the perfect way to start your day, with wellness boosting CBD, plus a powerful adaptogenic and nootropic mushroom blend for immune support, energy and focus. These CBD mushroom drops are a great addition to any morning health regimen.
The Power of Adaptogenic and Nootropic Mushrooms
Mushrooms! Mushrooms! Mushrooms! The whole world seems to finally be waking up to the wellness benefits of our favorite fungi. Mushrooms have a long and interesting history that falls well beyond the tasty mushrooms we use to top our pizzas and salads. Medicinal mushroom extracts and blends have been around for millennia.
While we aren't allowed (by law!) to make any medicinal claims — even as researchers continue to push forward with studies on medicinal mushroom formulas, and so forth — we can share with you the benefits that mushroom users have shared, literally, since the Chinese dynasties of the third millennium B.C.!
So, what are the wellness benefits that have spawned this recent mushroom revival?
Understanding Adaptogens
The term "adaptogen" was coined by a Russian scientist named Nikolai Lazarev shortly after World War II. In his studies, Lazarev wanted to unlock the secrets to better vitality for athletes, soldiers, and others. Adaptogenic substances refer to natural substances.
There has been a great deal of study on the adaptogenic properties of several mushrooms, including cordyceps, chaga, lion's mane, reishi, maitake, and turkey tail. For our CBD Focus Mushroom: Energy Blend Drops, we specifically use cordyceps, chaga, and lion's mane.
Understanding Nootropics
Nootropics are substances and supplements that are believed to have beneficial effects on the brain and nervous tissue. This can include executive functions, creativity, memory, and energy/motivation. Lion's mane is considered to be a great nootropic supplement, and perhaps the most powerful of all mushrooms in this area. Cordyceps and chaga are also considered to be nootropic mushrooms, delivering beneficial effects to the neurological system.
How Do Adaptogenic and Noogenic Mushrooms Work in Our CBD Focus Mushroom: Energy Blend Drops?
Our CBD Focus Mushroom: Energy Blend Drops contain three different mushrooms, each with its own unique and powerful properties.
Cordyceps
Cordyceps increases the body's resistance. That is, cordyceps helps the body to better deal with tension — which is the hallmark of adaptogenic mushrooms. Cordyceps is (yes, "cordyceps" is technically singular) also great for energizing the body and the mind — emblematic of the brain function support of nootropic mushrooms. The nice thing about cordyceps, as opposed to energy supplements like caffeine, is that this mushroom creates a natural energy that doesn't give you a jittery feeling. When you take these proven mushroom extracts, you just get a powerful boost of vitality (some even take cordyceps for libido!). And with the addition of mind-calming CBD, that energy is focused. Athletes and everyday folks alike can tell you that focused energy is the best energy!
Chaga
Chaga has been taken for centuries (in ancient China and around the world) to help with immune response. Medieval Russian Prince Vladimir Monomakh II considered chaga to be the best of all medicinal mushrooms, reportedly taking this particular mushroom to cure his lip issues. In fact, the name "chaga" comes from the Slavic word for "lip" (gaga). We won't make any medical claims about mushroom blends with chaga or any other mushroom, for that matter (it's not legal to do so!). But we will tell you that people have sworn by chaga as a great immune boost for thousands of years.
Lion's Mane
Lion's mane is actually one of the most beautiful mushrooms you'll ever see. These mushrooms are called lion's mane because of their thick, bushy spines that resemble a lion's mane. The Romans, on the other hand, thought lion's mane looked like a fluffy hedgehog, which is what erinaceus means in the Latin name, Hericium erinaceus. However you choose to look at these mushrooms, lion's mane has been revered for centuries for its adaptogenic benefits. Lion's mane is also considered the best nootropic mushroom (supporting brain function). This is why lion's mane mushroom extract continues to be a hot supplement for mushroom supplement companies.
Can you trip or get high on CBD Focus Mushroom: Energy Blend Drops?
No, you cannot trip or get high on CBD Focus Mushroom: Energy Blend Drops or any of our CBD mushroom products. Our CBD contains less than 0.3% THC, which is not enough THC to become intoxicating. And none of the mushrooms we use in our CBD products contain psilocybin, the hallucinogenic compound that people use for recreational purposes.
Are the mushrooms used in CBD Focus Mushroom: Energy Blend Drops the same as magic mushrooms, shrooms, or mushies?
The phrase "magic mushrooms" (as well as "shrooms" or "mushies") is generally used to refer to mushrooms that contain the hallucinogenic compound, psilocybin. None of the mushrooms we use in our CBD Focus Mushroom: Energy Blend Drops contain this compound.
Are CBD mushrooms vegan?
Yes, our CBD mushroom products are all 100% vegan and non-GMO.
What are the benefits of CBD vs mushrooms?
Both CBD and the mushrooms we use in our CBD mushroom products have a wide variety of wellness benefits. CBD's beneficial effects stem from its interaction with the body's endocannabinoid system. The mushrooms we use have a variety of adaptogenic and nootropic benefits, like boosting energy and wellness.
What is broad spectrum CBD (the CBD used in CBD Focus Mushroom: Energy Blend Drops)?
Broad spectrum CBD is CBD oil that has been filtered to remove the trace amounts of THC that exist in the cannabis hemp plant (less than 0.3%), as well as some other cannabinoids, terpenes and flavonoids. Still, broad spectrum CBD oil retains a potent profile of these compounds and produces a powerful Entourage Effect.
What is the CBD Entourage Effect?
The Entourage Effect is the phenomenon whereby the different compounds of the hemp plant don't merely work in parallel with one another as they interact with the body's endocannabinoid system. Instead, CBD and the other compounds actually bolster each other's effectiveness. So, in a CBD product containing broad spectrum oil (such as, CBD Focus Mushroom: Energy Blend Drops), your CBD actually works harder for you than it would on its own.
What is CBG?
CBG, or cannabigerol, is a cannabinoid, one of the chemical compounds produced by the cannabis plant. Known as the "mother of all cannabinoids," this wellness-boosting compound is actually the parent cannabinoid from which CBD and other cannabinoids are formed.
Additional information
| | |
| --- | --- |
| Weight | 5 oz |
| Dimensions | 1.7 × 1.7 × 4.8 in |
| Brand | |
| Spectrum | |
| THC | 0% THC |
| Benefit | |
| Contains | |
| CBD for | |
Customer Reviews
4 reviews
5 out of 5 stars
×
Please Sign in to rate this comment