CBDfx, CBG + CBD Cream For Muscle + Joint: Heating Formula 1:1 Ratio, Broad Spectrum THC-Free, 1.7oz, 3000mg CBG + 3000mg CBD
Same Day Free US Shipping Over $60

Earn 5% Back with Every Purchase

Low Price Guarantee

30 Day Money-Back Guarantee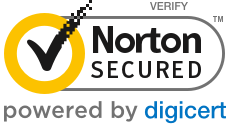 Same Day Free US Shipping Over $60

Earn 5% Back with Every Purchase

Low Price Guarantee

30 Day Money-Back Guarantee
WARNING: Reproductive Harm -
Product Data
| | |
| --- | --- |
| SKU | CFXCR06 |
| Size | 50 ml |
| CBD Per Container | 3000 mg |
| CBD Per 1 ml | 60 mg |
| Price Per 1 mg CBD | $.03 |
Our CBG + CBD Muscle and Joint Cream: Heating Formula is formulated for deep, penetrating relief. This soothing cream combines broad spectrum CBD with the powerful cannabinoid, CBG, in an optimal 1:1 ratio. In addition, we add a bevy of natural relievers, including white willow bark, caffeine, and tea tree oil, as well as the antioxidant & anti-inflammatory powerhouse, vanillin. Finally, this potent CBD cream contains camphor, which warms and loosens muscles, bringing you quick and effective relief for aches. CBG + CBD Muscle and Joint Cream: Heating Formula is a must-have for every training table or medicine cabinet.
Description
Directions for Best Results
As with any topical CBD product, simply rub the cream into the area affected by discomfort. Depending on the size of the area, you can start with anywhere from a dime-size to a quarter-size dollop of CBD cream. Make sure to rub it into the entire area affected by discomfort.
Because this product is a topical cream, it should only take about 10 to 20 minutes for you to begin feeling the effects. And because CBD is non-toxic, you can comfortably reapply it multiple times. Often, you'll see the best results when you apply your CBD cream three or four times a day.
The Benefits of CBG Cream for Muscle & Joint: Heating Formula
CBDfx CBG cream is formulated to relieve muscle and joint discomfort. Our CBD cream begins with broad spectrum CBD, derived from organic, USA-grown hemp. We add to this a hearty dose of cannabigerol (CBG), commonly referred to as the "Mother of All Cannabinoids," plus several natural relievers, including white willow bark, caffeine, and tea tree oil. We also use natural vanillin, which has potent antioxidant and anti-inflammatory properties. Last, but not least, our CBD cream contains camphor, which naturally warms and loosens your muscles, bringing quicker and deeper relief.
This cream comes in your choice of two potencies: 1000mg CBD/1000mg CBG or 3000mg CBD/3000mg CBG.
This CBD hemp cream offers an effective, natural alternative to sports creams, which are often made with chemical perfumes and additives, which can be ineffective, clog your pores, and leave a strong, unpleasant scent.
For centuries, people have used CBD for relief. Despite this long history of topical use, we cannot legally make medical recommendations for the use of CBD for injuries, or other medical issues. If you have a medical issue, please consult with your physician.
How Do CBD Creams & Topical Products Work?
While most CBD products, such as CBD edibles, CBD vapes, and sublingual CBD oils, are absorbed through the bloodstream and then released into your body's endocannabinoid system, CBD Cream for Muscle and Joint: Heating Formula is a topical CBD product. Topical products, like CBD cream and CBD lotion, allow the CBD to be absorbed through the skin and directly into the affected area.
Water-based topical products, like this CBD cream, can more easily travel through the different layers of the skin and reach affected areas than CBD balms or salves, which largely stay on the surface.
Using a topical CBD cream is simple. Just rub the cream into the affected area and let it work.
What Is CBG Cream?
As mentioned, CBG is short for cannabigerol, which is one of the many compounds that exist in the cannabis plant, called cannabinoids. In fact, CBG is often referred to as the "Mother of All Cannabinoids," because its acidic form (CBGA) is a precursor for CBD and many other cannabinoids. Enzymes within the hemp plant interact with CBGA to create CBD, CBN, and other cannabinoids. While CBG only exists in very small amounts in hemp, we've maxed out the CBG dosage in this cream to give you a remarkable 1:1 ratio with the CBD! That means you can enjoy maximum CBG wellness benefits.
Like CBD and other cannabinoids, CBG mimics the body's own endocannabinoids, which work with receptors in various systems and organs of the body and help them to maintain balance, or homeostasis. This interaction produces a wealth of wellness benefits.
When multiple cannabinoids are ingested together, they actually bolster each other's effects through a phenomenon known as the Entourage Effect. So, in addition to CBG's own wellness benefits, it also helps to make your CBD work harder for you.
CBG makes a powerful addition to any cream or lotion. Cannabigerol has anti-inflammatory benefits, like CBD, and also has been shown to have analgesic properties, meaning that it is effective in reducing discomfort. Research is still ongoing with this potent cannabinoid, but already it has become a highly sought-after cream ingredient. Try our Muscle & Joint Cream: Heating Formula today and experience it for yourself!
Other Natural Ingredients in Our CBD Cream
Our CBD cream is vegan and cruelty-free, and is made from natural ingredients. The major active ingredients are broad spectrum CBD, CBG, white willow bark, caffeine, tea tree oil, vanillin, and camphor.
White willow bark has been used for millennia as a natural reliever. The active ingredient in white willow bark is salicin, which converts to salicylic acid in the body before it acts to lower the levels of certain compounds found to contribute to aches. Unsurprisingly, salicylic acid is the active ingredient in aspirin.
Caffeine is more than just an energy booster: it can also help with relief management. Caffeine actually blocks adenosine receptors that influence ache signaling, and blocks peripheral adenosine receptors, as well.
Tea tree oil has properties that kill certain bacteria and trigger white cell production, which can help prevent infection and promote healing.
Vanillin — yes, from the vanilla bean itself — is a powerful antioxidant and anti-inflammatory.
Camphor is commonly used to warm and relax muscles. This sensation not only distracts the mind from the discomfort source, but it also helps relieve tension that contributes to it itself.
Why Is CBDfx Cream the Best CBG Cream?
At CBDfx, we only use organic CBD, culled from hemp plants grown in the rich soil of Kentucky. We only use clean CO2 oil extraction, which means you'll never find toxic solvent residues in our CBD creams or other products. And you can verify the purity and potency of our CBD topical creams with independent, third-party lab tests, which we make available to every customer on our website. Your safety and satisfaction are our top priorities.
INGREDIENTS
USP water, broad spectrum hemp extract, hydroxylated lecithin, organic hemp oil, menthol, caffeine anhydrous, sodium bicarbonate, carbomer, white willow bark extract, camphor, vanillin, eucalyptus oil, tea tree oil, tocopheryl acetate, sodium benzoate, and potassium sorbate.
How long does it take for CBD lotion to work?
It generally takes 10 to 20 minutes to feel the effects of a topical product, like our CBD cream. Results may vary, as we all have different physiologies and tolerances.
What strength CBD cream should I use?
When deciding on which CBD strength to choose for your CBD lotion or cream, you should consider your experience and tolerance to CBD products, in addition to the level of your discomfort. Some people like to start off with a lower concentration of CBD and work their way up. But if you know you tend to experience higher levels of discomfort, you should consider using our maximum-strength 3000mg cream.
When is the best time to use CBD cream?
You can use CBD cream whenever you feel aches in your muscles and joints. This cream works great at easing muscle and joint soreness after a strenuous physical activity. It's also great for those who deal with tightness or soreness on a daily basis.
How long do the effects of CBD cream for muscle last?
You can expect CBD Muscle and Joint Cream: Heating Formula to provide relief from discomfort for a few hours. This cream can be reapplied as often as needed — every three to four hours, if necessary.
Will CBD cream get me high?
No, our CBD cream won't get you high. Hemp products contain less than 0.3% THC by law, which isn't enough to get you high. This particular cream is made with broad spectrum CBD, which has even those trace amounts of THC filtered out.
Additional information
| | |
| --- | --- |
| Weight | 3.3 oz |
| Dimensions | 1.4 × 1.4 × 6 in |
| Brand | |
| Spectrum | |
| THC | 0% THC |
| Benefit | |
| Contains | |
Customer Reviews
3 reviews
4.67 out of 5 stars
×
Please Sign in to rate this comment