CBDfx, CBD + THC Daily Microdose Blend Capsules, Full Spectrum, 30ct, 75mg THC + 750mg CBD
Same Day Free US Shipping Over $60

Earn 5% Back with Every Purchase

Low Price Guarantee

30 Day Money-Back Guarantee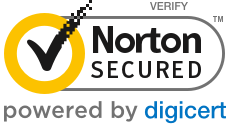 Same Day Free US Shipping Over $60

Earn 5% Back with Every Purchase

Low Price Guarantee

30 Day Money-Back Guarantee
WARNING: Reproductive Harm -
Product Data
| | |
| --- | --- |
| SKU | CFXCP05 |
| Size | 30 count |
| Serving Size | 1 count |
| Servings Per Container | 30 |
| Price Per Serving | $1.98 |
| CBD Per Serving | 25 mg |
| CBD Per Container | 750 mg |
| CBD Per 1 count | 25 mg |
| Price Per 1 mg CBD | $.08 |
| GTIN | 810054126676 |
Low THC amount for daily microdosing
25mg full spectrum CBD per serving
2.5 mg of THC* per serving
Coconut-derived MCT oil for greater absorption
Organic & gluten-free
Warning: May cause psychotropic effect*
Description
When calm is the name of the game, reach for our Daily Microdose Pills and experience the total body relaxation and deep sense of peace that full spectrum CBD + ∆9 THC can deliver.** Start your day off right with a time-released 25mg of CBD and 2.5mg of THC per capsule, and let the day's stress slide away.
Directions for best microdose results:
One capsule per day. Simply take with a glass of water and enjoy your newfound calm!
THC Pills: Daily Microdose Blend + Full Spectrum CBD
Our Daily Microdose Delta-9 THC Pills allow you to dial back your stress and simply relax.** With the added boost of delta-9 THC, these full spectrum CBD capsules deliver total body relaxation with a deep sense of peace.
The Benefits of THC Pills and Capsules
Along with the CBD wellness benefits associated with its positive effects on the body's endocannabinoid system, CBD also has powerful calming properties — particularly in full spectrum CBD oil, which contains all of the cannabinoids, terpenes, and flavonoids of the cannabis hemp plant.** THC (tetrahydrocannabinol) also delivers a host of wellness benefits, plus enhanced mood and relaxation.** Together, these two cannabinoids make a powerful combination for those looking to "chill" the natural way.
Relaxation
Among CBD's many benefits is a wonderful calming effect that brings relaxation to the mind and body. This is partially due to the presence of CBN, the "ultimate relaxation cannabinoid," in full spectrum and broad spectrum CBD oil. Tetrahydrocannabinol raises the relaxation factor with additional calming effects.**
Stress Relief
Because of the relaxation benefits of full spectrum CBD oil (plus THC!), these pills are great for easing nervous tension and stress.**
Mood Enhancement
One of the most pronounced effects of delta-9 is mood elevation. Lift your spirits and enjoy a state of peaceful bliss with our Daily Microdose Pills.
Wellness
CBD interacts with the body's endocannabinoid system, helping to maintain homeostasis (balance) in several crucial systems and organs. Tetrahydrocannabinol has several wellness benefits, too.**
Long-Lasting Effects
And don't forget that pills are edibles, which means the cannabinoids stay in your system much longer than other methods of consumption, such as vaping or sublingual tinctures. While it can take 30 minutes to two hours for the effects of edibles to fully kick in (depending on bioavailability factors, such as height, weight, body mass, and tolerance), those effects can last as long as six to eight hours!
What Is Delta-9 THC?
While there are similar naming conventions for a few minor cannabinoids (see: delta-8 and delta-10 THC), delta-9 THC is the psychoactive compound most associated with marijuana. Delta-9's full name is tetrahydrocannabinol and, it's true that in large enough quantities, this compound can get you high. But delta-9 also has several wellness benefits, as well, including stress, mood elevation, and more.** The delta-9 THC that we use in our Daily Microdose Cannabis Blend Pills is derived from the form of cannabis called hemp and adheres to legal thresholds required under US law.
Our products are designed for wellness and, as mentioned, fall within the US legal limits for tetrahydrocannabinol. Still, it is important to remember that this cannabis compound can potentially cause psychotropic effects. So, please don't drive or operate heavy machinery when using these cannabis capsules.
The Entourage Effect
When CBD and other cannabis compounds are consumed together, they don't merely work in parallel with one another. Instead, these cannabis cousins actually bolster each other's effects. We call this phenomenon the Entourage Effect, and it's a major reason why many CBD users prefer the healthful and robust cannabinoid profile of full spectrum CBD products.
Like CBD, tetrahydrocannabinol is a major cannabinoid and, yes, it can absolutely contribute to the CBD Entourage Effect when they are taken together. The opposite is true, as well: CBD can make the effects of your delta-9 more pronounced, too!
How to Take THC Pills & Microdosing
Taking delta-9 pills is simple. Just swallow your one-pill serving. This provides 25mg of full spectrum CBD and 2.5mg of time-release THC.
When you microdose THC, you're not taking enough to feel the more pronounced effects of the compound. But with a low dosage, you can still take advantage of its many wellness benefits. With only 2.5mg of time-release THC per serving, these pills are ideal for microdosing. Still, it's important to try these low-dose cannabis caps and get a sense of their effects before making them a part of your daily supplement regimen.
As noted earlier, the effects of these cannabis oil capsules will take 30 minutes to two hours to kick in, but should last six to eight hours — which is much longer than vaping or even tincture oil effects.
How Are THC Pills Made?
Many people prefer to take delta-9 in capsule form, as for some a capsule provides easier digestion of oil. A capsule also provides a consistent dose every time. Our delta-9 caps contain only the finest ingredients.
When you purchase a product with the CBDfx label, you can be assured that you're getting top-quality CBD. All of our CBD is grown organically in the United States, and is extracted from the cannabis hemp plant by means of clean carbon dioxide.
We also add natural, coconut-derived MCT oil, boosting absorption efficacy and providing you with a deeper delta-9 experience.
All of our CBD products are quality tested by an independent, third-party laboratory, and all of those reports — called a Certificate of Analysis, or COA — are made available to our customers on our website. You can also scan the QR code on any product label to access your Certificate of Analysis. When you shop with CBDfx, you can rest assured that your safety and satisfaction are our primary concerns.
Final Thoughts on Full Spectrum CBD Capsules With Delta-9
Our Daily Microdose Pills give you the calming wellness benefits of full spectrum CBD, with the deep, blissful relaxation of delta-9 THC. You can enjoy these discrete, no-mess edibles anywhere, whether you want to chill out in front of the TV or get your vibe on at a party. With organic CBD and THC, extracted by clean CO2, you'll enjoy purity and power in every serving. Try our Daily Microdose Pills today, and feel the difference!
Additional information
| | |
| --- | --- |
| Weight | 3.1 oz |
| Dimensions | 2.1 × 2.1 × 3.9 in |
| Spectrum | |
| Benefit | |
| Contains | |
Customer Reviews
1 review
5 out of 5 stars
×
Please Sign in to rate this comment