CBDfx, CBD Oil Dog Tincture, Broad Spectrum THC-Free, Chicken Flavor, 1oz, 250mg CBD
Same Day Free US Shipping Over $60

Earn 5% Back with Every Purchase

Low Price Guarantee

30 Day Money-Back Guarantee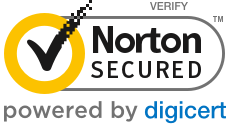 Same Day Free US Shipping Over $60

Earn 5% Back with Every Purchase

Low Price Guarantee

30 Day Money-Back Guarantee
WARNING: Reproductive Harm -
Product Data
| | |
| --- | --- |
| SKU | CFXPT07 |
| Size | 30 ml |
| CBD Per Container | 250 mg |
| CBD Per 1 ml | 8.33 mg |
| Price Per 1 mg CBD | $.1 |
| GTIN | 810054125877 |
Our CBD Dog Tincture gives your pupper all the calming wellness benefits of organic, broad spectrum CBD, in a tail-wagging chicken flavor! Choose from 250mg (small breeds under 20lb), 500mg (medium breeds, 20-60lb), 1000mg (large breeds, 60lb+) and 2000mg (extra-strength for large breeds, 100lb+).
Broad spectrum CBD
Coconut-derived MCT oil
Natural chicken flavor
Organic & non-GMO
Human grade & vegan
Available in four strengths for all sizes of dogs
Description
Benefits
Wellness: Engaging your dog's endocannabinoid system
Calming: Gently relaxing your pet's nerves
All-natural: Using only natural, organic, human-grade ingredients
Directions for Best Results
Consult with your veterinarian before use. Administer orally or mix into food. Give half a dropper in the morning and half a dropper at night. Store in a cool, dry place. Keep away from direct sunlight.
Ingredients
CBD-rich hemp oil, MCT oil, natural chicken flavor.
Perfect for you if …
You want your dog to benefit from the wellness properties of organic CBD. Our CBD dog oil is also helpful in gently relaxing the nerves of dogs and other pets.
Facts
Broad spectrum CBD
Derived from 100% organically grown hemp
Coconut-derived MCT oil for quicker absorption
All-natural vegan chicken flavoring
Available in 250 mg for small dogs (under 20lb), 500 mg for medium-sized dogs (20–60lb), 1000 mg for large dogs (60lb+), and 2000 mg extra-strength for large dogs (100lb+)
The Benefits of CBD Dog Tincture
Our CBD oil for dogs contains several wellness benefits to help your dog live a happier, healthier life. And with our tail-wagging new chicken flavor, they'll love to take it!
Calming
CBD has a gentle calming effect that relaxes the mind and body of your dog. This is great for many dogs, who get nervous by loud noises, being left alone, and unfamiliar people or situations.
Wellness
CBD interacts with your dog's endocannabinoid system. The ECS helps your pet's body to maintain balance (homeostasis) in several crucial systems and organs.
Joint Relief
Thanks to its properties, many find that CBD can help with discomfort that causes joint and mobility stiffness in dogs, cats, and other pets.
How Does CBD Oil Work for Dogs?
Like all vertebrates (including humans), dogs have an endocannabinoid system. The endocannabinoid system is a cell-signaling system that interacts with different systems and organs in the body, most notably the central and peripheral nervous systems, and helps them to maintain homeostasis, or balance. CBD and other cannabinoids mimic this process in your pet's body, bringing many wellness benefits.
What Does MCT Oil Do?
MCT oil (or, medium-chain triglyceride oil) helps your dog's body to absorb the CBD more quickly and thoroughly, which means your dog will feel the effects of the CBD tincture oil faster.
Why Is CBDfx CBD Dog Tincture the Best CBD Oil for Dogs?
At CBDfx, we make sure all of the CBD oil used in our products is organically derived from hemp plants grown at our state-of-the-art US partner farms, and is extracted with clean CO2. We want you to know that when you buy a CBD product from us, such as our CBD Dog Tincture, it will be as potent as we claim on the label and the absolute purest, safest CBD product you can purchase.
How Can I Know the Oil in My CBD Dog Tincture Is Organic?
Always look for lab reports conducted by an independent, third-party laboratory, when you shop for CBD. Every reputable CBD company will provide such a report for its products. At CBDfx, we are happy to provide a third-party lab report for each and every CBD product we sell. This means that you can verify the potency of your CBD dog oil and be assured that you're not buying a tincture full of pesticides, solvents, or other contaminants!
Where Does the CBD Oil in CBD Dog Tincture Come From?
The hemp plants, from which we derive all of the CBD oil used in our products, are grown in Kentucky, and are subject to the strict standards of the U.S. Government.
Cultivation
We only use organically grown, pesticide-free hemp, with no GMOs. This ensures that your CBD is free from all pesticides and other potentially harmful chemicals commonly found in CBD products from less reputable brands.
Extraction
We use a specialized CBD oil extraction process that utilizes clean CO2 to extract the oil from the hemp plant. CO2 extraction gives you a CBD oil free from solvent residues, as you might find in CBD products from brands that use cheaper extraction methods, and the potency you expect from a quality CBD oil.
All-Natural Ingredients
Once the pure, organic CBD oil has been extracted from our hemp plants, we combine it with only natural ingredients, which are all quality assured under Current Good Manufacturing Practices (cGMP).
Lab-Tested
All of our CBD products — including CBD oil for dogs — are quality tested by an independent third-party laboratory. The lab results of these tests are made available for all of our customers. Just look for the link on the front page of our website to verify the purity and potency of our products.
Types of CBD
The CBD oil used in our CBD Dog Tincture is broad spectrum CBD, which comes from organically grown hemp plants and is extracted by means of clean CO2. See how broad spectrum CBD oil compares to other types of CBD.
Full Spectrum CBD Oil
Inside the pie chart: change Terpenes to: Cannabinoids, Terpenes, Flavonoids, Fatty Acids
Under the chart:
Contains all the chemical compounds found in the buds, leaves, and stalks of the hemp plant, including THC (less than 0.3%).
Broad Spectrum CBD Oil
Inside the pie chart: change Terpenes to: Cannabinoids, Terpenes, Flavonoids, Fatty Acids
Under the chart:
Detectable levels of THC have been filtered out, along with some other hemp content.
CBD Isolate
All other plant matter has been removed, leaving 99% pure CBD.
Share the Wellness With CBD Oil for Dogs!
Your overgrown puppy deserves the very best in life. Our CBD dog tinctures — and yes, there is a second CBD Oil for Dogs with bacon flavor! — give your dog the gentle calming benefits of CBD, plus a boost of wellness in each tasty drop. Your dog's CBD tinctures were formulated to improve their general wellness, soothe aches in the joints that affect mobility, and give your dog a lasting sense of calm.
Vegan Hemp CBD Oil for Dogs That Tastes Like Chicken!
CBD for dogs isn't always the tasty treat you hope it might be for your pet. There are plenty of pet tinctures on the market that aren't appetizing at all for your dog. No one enjoys forcing a dose of any oil, let alone a hemp CBD oil, into their dog's mouth. If your dog doesn't see the drops of pet CBD oil as a treat, you're unlikely to get them to take it. That's why we formulated our organic CBD oil for dogs with a delicious natural flavoring and guaranteed results in the tail-wagging department. The best thing about the flavoring of our CBD oil products for dogs is that we only use vegan ingredients, yet our CBD hemp oil still tastes remarkably like real chicken. Whether your pet is a dog or a cat (and we do have delicious chicken-flavored oil CBD products for your cat, too!), your pet will certainly enjoy this delicious hemp product.
How Long Does It Take for My Dog to Feel the Effects of CBD?
Every dog is different, and so results may vary for every pet. There's also the method of CBD delivery to consider. For humans, taking CBD as an oil can mean absorbing it sublingually, by holding the CBD oil under your tongue for 60 seconds before swallowing. This allows for rapid absorption of the CBD into the bloodstream through those capillaries. You're probably not going to be able to train your dog to do that.
Undoubtedly, your dog will swallow the CBD oil for dogs and the CBD will be absorbed through your dog's digestive tract. But while edible CBD products can take a human up to two hours to fully absorb, it's not likely that your dog will take that long to feel the effects of the CBD. Dogs have a much faster metabolism than humans do, so your dog will naturally absorb the CBD faster. So, while it could take your dog up to 90 minutes to feel the effects of your CBD oil for dogs, it will likely be much sooner.
The Last Word on Our CBD Dog Tincture
We love our dogs, and we want them to live a happy, healthy life. Our organic CBD oil gives your dog gentle calmness to ease their nerves, and a wealth of wellness benefits. Consult with your veterinarian, and try CBD for your dog today. Help them live their best lives!
Additional information
| | |
| --- | --- |
| Weight | 3.3 oz |
| Dimensions | 1.4 × 1.4 × 4.2 in |
| Brand | |
| Spectrum | |
| THC | 0% THC |
| Flavor | Chicken |
Customer Reviews
4 reviews
5 out of 5 stars
×
Please Sign in to rate this comment