CBDfx, CBD Focus Shots 20mg Alert, Pomegranate, Broad Spectrum THC-Free, 6ct, 120mg CBD
Same Day Free US Shipping Over $60

Earn 5% Back with Every Purchase

Low Price Guarantee

30 Day Money-Back Guarantee
$.21/mg CBD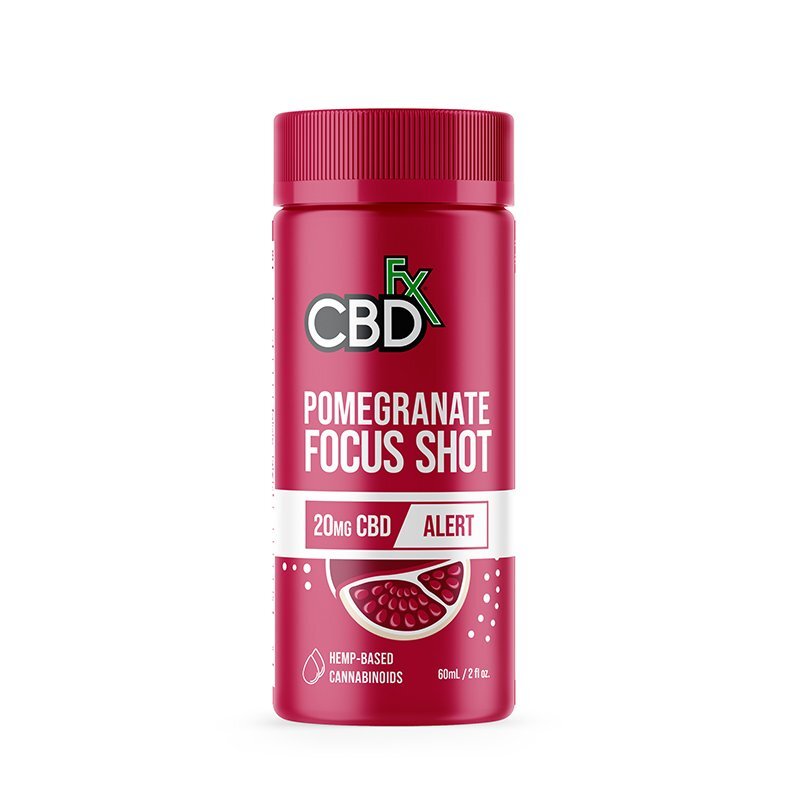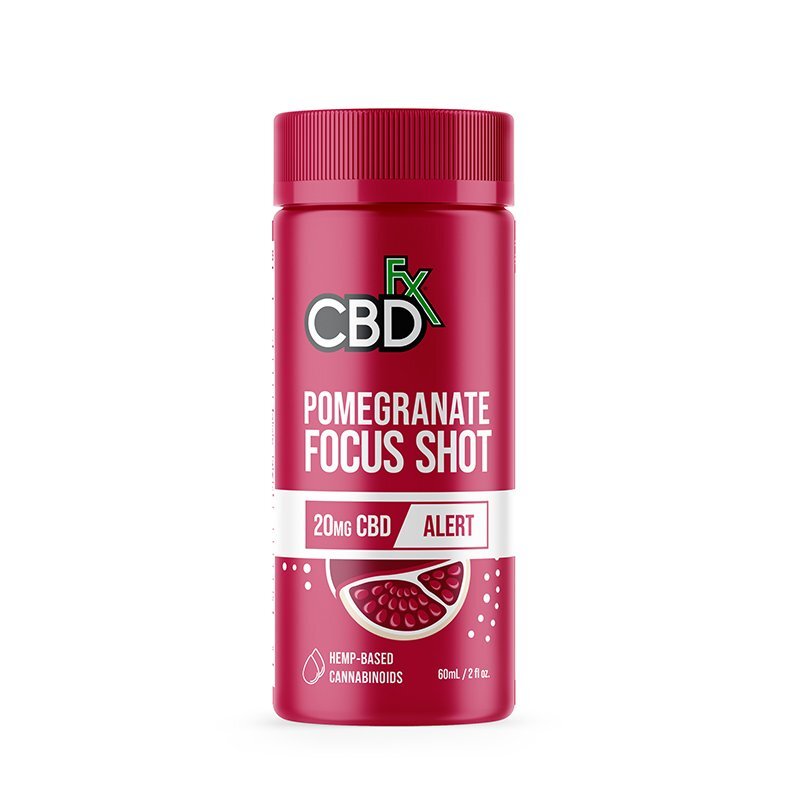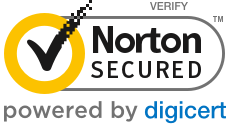 Same Day Free US Shipping Over $60

Earn 5% Back with Every Purchase

Low Price Guarantee

30 Day Money-Back Guarantee
WARNING: Reproductive Harm -
Product Data
| | |
| --- | --- |
| SKU | CFXDR03 |
| Size | 6 count |
| CBD Per Container | 120 mg |
| CBD Per 1 count | 20 mg |
| Price Per 1 mg CBD | $.21 |
Whether you're looking to increase your focus or just want a burst of renewed energy, you'll find both and delicious flavor with our Pomegranate and Tropical CBD Focus Shots! With 20mg of broad spectrum CBD, 150mg of energizing L-Arginine, 75mg of caffeine, and a host of revitalizing vitamins and minerals, these shots are ready-to-drink beverages designed to set your mind at ease and keep your focus clear.
Description
INGREDIENTS
Tropical Focus Shot
Other Ingredients: Water, Allulose, Natural Flavors, Apple Juice Concentrate, Lemon Juice Concentrate, Hemp Emulsion, Natural Plant Extracts, Monk Fruit Extract, Natural Color, Citric Acid, Malic Acid, Sodium Citrate. Warning: Contains coconut.
Pomegranate Focus Shot
Other Ingredients: Water, Allulose, Natural Flavors, Apple Juice Concentrate, Lemon Juice Concentrate, Hemp Emulsion, Natural Plant Extracts, Monk Fruit Extract, Citric Acid, Malic Acid, Sodium Citrate Warning: Contains coconut.
Tropical & Pomegranate CBD Focus Shots
When you're having a hard time focusing, time tends to get a little weird, doesn't it?
One moment, you've got three days to get that project done, the next you've got three hours. Time seems to slip away when we don't manage it properly.
Thankfully the solution is simple: we need just to maximize our time.
All that requires is more focus—which is exactly what our Pomegranate and Tropical CBD Focus Shots are designed to bring. Utilizing the perfect blend of energizing ingredients, along with the calming effects of CBD, these Focus Shots will put your energy-levels into overdrive while keeping your mind free of distracting thoughts.
And with greater energy and focus at your disposal, achieving and doing more with your time is a natural consequence. So, hurry up and take a shot; greatness awaits you!
Broad Spectrum CBD 20mg per Serving
150mg of L-Arginine to Promote Healthy Blood Flow
75mg of Caffeine for More Energy
Supporting Vitamins C, B3, B6, B12, and D
Naturally Flavored, Zero Sugar, and 100% Vegan
Available in Pomegranate and Tropical Flavors
ND-THC
Meet Our Tropical And Pomegranate CBD Focus Shots
In a delicious blend of pomegranate or tangy tropical fruit flavors, 20mg of organic, broad spectrum CBD, 150mg of L-Arginine for healthier blood flow, caffeine, and supporting vitamins and nutrients, our Pomegranate and Tropical CBD Focus Shots deliver everything you need for high-energy intensity.
With a focus on quality and efficacy with all of our products, our Pomegranate and Tropical CBD Focus Shots are made with hemp-extracted oil from some of the finest, organically grown hemp in the world. And by utilizing the best extraction processes on the planet, as well, our shots deliver pure, highly potent CBD with every sip.
Calming focus has never tasted so good.
Finding It Difficult to Focus Lately?
You aren't alone.
As technology continues to advance and expand, so are the daily distractions that we're faced with. Whether it's the water-resistant phone you take into the shower to listen to music, the phone you take to the bathroom to read articles, or the podcasts you listen to on the way home, we live in an era of constant content.
And to be frank, it's difficult to disconnect—and when that happens we tend to overload our dopamine receptors to the point where we don't want to do or focus on anything else but entertainment.
Need to write up a report due in 4 hours?
"Let me just check the news one more time."
Got to meet up with your significant other for lunch?
"I'll just push the reservation back."
See the problem?
When we overload our brains with various stimuli, we have a tendency to become a slave to them, robbing us of our focus, and making it more difficult to channel when we need it.
Not sure if you have a problem focusing on the task at hand?
Here are a few signs to look out for.
Signs You Have a Hard Time Focusing
We've all been there; a deadline is approaching but you just started rewatching Breaking Bad for the fifth time and want to watch a bit longer. An hour-long break turns to two, then six, then the next day, until you're staring at a deadline that's impossible to meet.
A few of the most common signs of concentration issues include…
Lack of focus
Difficulty sitting still
Difficulty thinking clearly
Making careless mistakes
Inability to make decisions
Inability to perform complicated tasks
Lacking physical or mental energy to concentrate
Being unable to remember things that occurred a short time ago
Frequently losing things or difficulty remembering where things are
Now, that you know what to look for, it's time to figure out the main culprit…
Why Are We Losing Our Ability to Maintain Focus?
Overstimulation
When you're constantly being bombarded with options for entertainment—namely your phone—it's hard not to opt for the easier distraction when facing a difficult task. Although this is human nature, overstimulation weakens your internal ability to say "no" to yourself and distractions. The solution? Back away from distractions and negative stimuli for an extended period of time to reset your dopamine levels.
Bad Behavior Loops
Our brains are pretty miraculous, allowing us to continue to learn new skills and perspectives as we get older. However, the paths of our brains are strengthened by repetition, and when we make bad choices in behavior consistently, our brain defaults to those actions as the standard making them harder to unlearn.If you start your workday surfing the Internet instead of settling into your workload, you're building bad behaviors that make focusing when you need it more difficult. The solution? Be aware of these actions, their consequences, and gradually try to change them.
Multitasking
This is a common one, we all want to get everything done at once. However, it's been shown that for most people, multitasking is a terrible way to take on projects. Not only does it rob us of our focus by splitting it in multiple directions, but we also inadvertently train our brain to "start and stop." The solution? Deep work. Set a timer that you will not break focus from your task for that allotted set of time. Stick to it and your ability to sit down and focus should improve.
Here's What Else You Can Do About It…
Down a Pomegranate or Tropical CBD Focus Shot and get to work.
Although there are a lot of things you can—and should—do to improve your focus for the long term, when you're at work or school on the Monday after the weekend, a little extra energy and focus never hurt.
That's why our Pomegranate and Tropical CBD Focus Shots are specifically formulated with calming CBD, energizing vitamins and nutrients, and finished with a delectable taste to make getting focused a delicious breeze.
FAQ
What is a CBD drink?
A CBD drink is a beverage specially-infused with CBD oil.
How do CBD drinks work?
Similar to any other CBD application of oil into a drinkable beverage. For example, if you were to add our Wellness Tincture CBD oil into a morning smoothie, it would become a CBD drink. When consumed, CBD oil takes a bit longer to activate, but the inherent properties of CBD and how it affects you will not change.
Is CBD oil legal?
Yes, CBD is legal in the U.S. at the state and federal level and requires no direct FDA regulation at this time.
Why should I buy a CBD drink?
Taste. Our CBD drinks are made from a delicious combination of natural flavors and ingredients that allow you to get 20mg of high-grade CBD in a thirst-quenching and delectable shot.
Can I have more than one CBD drink?
Sure! Bear in mind that each of our CBD shots are packed with 20mg of high-grade CBD. So be wary of how much CBD you are ingesting into your body and what your tolerances are.
What's in my CBD drink?
A delicious blend of 20mg of high-grade CBD oil and 150mg of L-Arginine—an amino acid known for promoting alertness without drowsiness.
Which CBD drink should I try first?
Completely up to you! We offer a variety of flavors, including Pomegranate and Tropical.
What are the benefits of a CBD drink?
The natural benefits of CBD consumption in a tasty little drink!
Are CBD drinks effective?
Yes. All of the benefits of CBD consumption remain the same when ingested through a beverage.
What is CBDfx's commitment to organic ingredients?
We believe superior ingredients make superior products. Our mission is to give our customers the absolute pinnacle of high-grade CBD products and back it with the best quality testing, standards, and oversight. All of our CBD products are made with organically-grown, non-GMO hemp and prepared in GMP laboratories that follow the strictest requirements of CBD extraction.
I've never tried a CBD drink, what can I expect?
You can expect the same benefits you experience with any ingestible CBD products at the 20mg serving.
Additional information
| | |
| --- | --- |
| Weight | 16.7 oz |
| Brand | |
| Spectrum | |
| THC | 0% THC |
| Contains | |
| Benefit | |
Customer Reviews
2 reviews
4.5 out of 5 stars
×
Please Sign in to rate this comment