CBDfx, CBD Chill Shots 20mg Unwind, Berry, Broad Spectrum THC-Free, 6ct, 120mg CBD
Same Day Free US Shipping Over $60

Earn 5% Back with Every Purchase

Low Price Guarantee

30 Day Money-Back Guarantee
$.21/mg CBD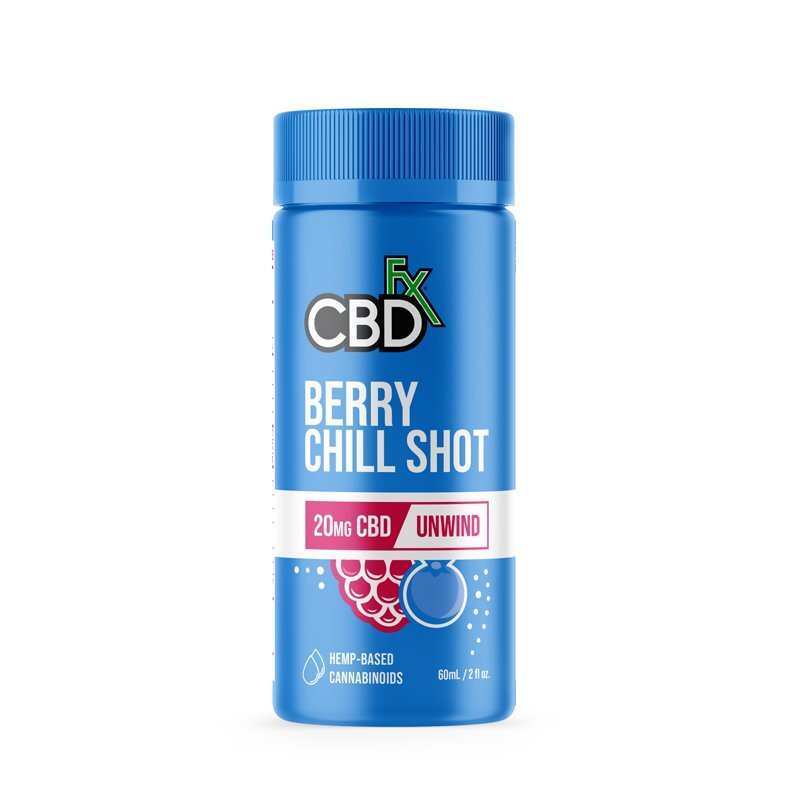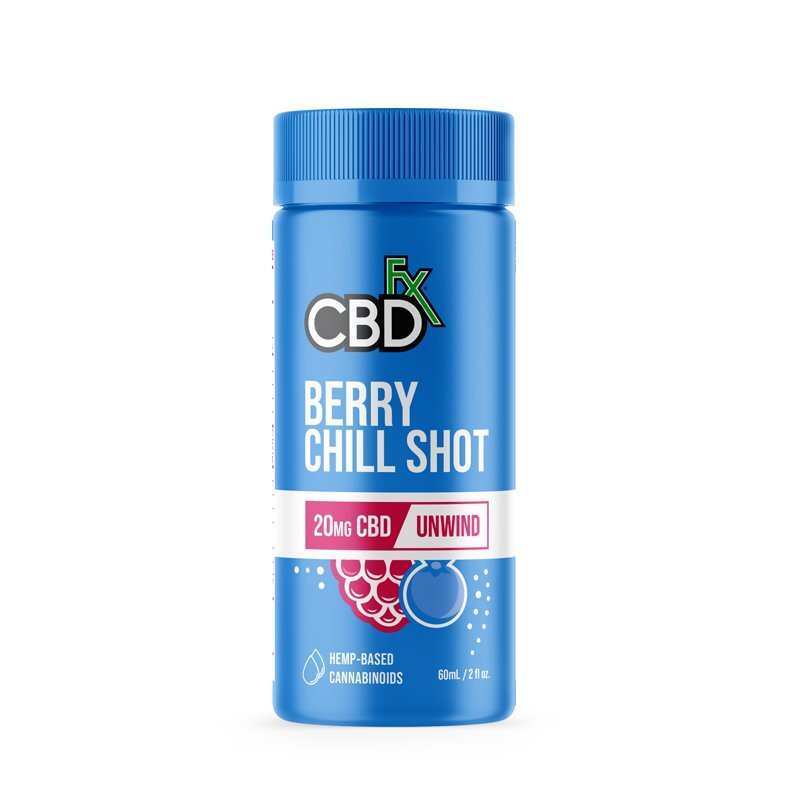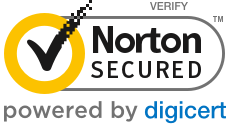 Same Day Free US Shipping Over $60

Earn 5% Back with Every Purchase

Low Price Guarantee

30 Day Money-Back Guarantee
WARNING: Reproductive Harm -
Product Data
| | |
| --- | --- |
| SKU | CFXDR02 |
| Size | 6 count |
| CBD Per Container | 120 mg |
| CBD Per 1 count | 20 mg |
| Price Per 1 mg CBD | $.21 |
Nothing goes down easier than a calming shot of CBD and a cold glass of lemonade or fruit punch— thankfully our Lemonade and Berry CBD Chill Shots are here to bring you the best of both worlds! Ready-to-Drink (but best chilled), our shots combine 20mg of broad spectrum CBD and 200mg of L-Theanine to bring your body and mind a lasting sense of chill.
Description
INGREDIENTS
Lemonade Chill Shot
Other Ingredients: Water, Allulose, Lemon Juice Concentrate, Natural Flavor, Apple Juice Concentrate, Hemp Emulsion, Natural Plant Extracts, Monk Fruit Extract, Citric Acid, Malic Acid, Sodium Citrate. Warning: Contains coconut.
Berry Chill Shot
Other Ingredients: Water, Allulose, Mixed Berry Juice Concentrate, Natural Flavors, Lemon Juice Concentrate, Hemp Emulsion, Natural Plant Extracts, Monk Fruit Extract Citric Acid, Malic Acid, Sodium Citrate.Warning: Contains coconut.
Lemonade & Berry CBD Chill Shots
If you're anything like us, the raw taste of unflavored CBD oil is unappealing, to say the least. So, why not make the process of getting your day's CBD a more enjoyable and tasty experience?
With our Lemonade and Berry CBD Chill Shots, we've formulated the perfect amount of broad spectrum CBD, 200mg of calming L-Theanine, a relaxing blend of vitamins and nutrients, and made it all taste as good as lemonade or fruit bunch—we call it the "unwind" formula.
So, if you're feeling a bit stressed out in your day-to-day life and want a quick shot of CBD that's both tasty and won't fill you up, grab one of our Lemonade or Berry CBD Chill Shots and toss it back!
Broad Spectrum CBD 20mg per Serving
200mg of L-Theanine; a calming amino acid
Relaxing Vitamin B6, Magnesium, and Zinc
Naturally flavored and sweetened with zero added sugars
Available in Lemonade & Berry flavors
ND-THC*
Meet Our Lemonade And Berry CBD Chill Shots
Our Lemonade and Berry CBD Chill Shots are 20mg of broad spectrum CBD, 200mg of L-Theanine, and a host of essential vitamins for a delicious, ready-to-drink beverage.
Aside from the taste factor of our Lemonade and Berry CBD Chill Shots—which we assure are absolutely outstanding—there's the efficacy of the shot, to consider.
To start, did you know that all of our hemp is grown right here in the United States? And thankfully, that means we're privy to some of the finest quality industrial hemp from our partner farms in Kentucky.
From those rolling hills, our expert growers select the best of the best crops, crush and pulverize them into a gooey paste, extract the oil, and we use that to make the fine products you find on this site.
The CBD oil we use is 100% organic, vegan, non-GMO, and as natural as possible. We go through all these pains to ensure that any CBDfx product you put into your body is tested and purified to the utmost quality. That way your experience isn't just positive, but effective in improving your overall wellness.
With a few additional touches here and there, from the L-Theanine and vitamin mix, we add to our Lemonade and Berry CBD Chill Shots to enhance the calming effect on your body, these shots are the perfect formula for a daily de-stressor.
Are You Frequently Stressed and Anxious?
It shouldn't come as a surprise that excess and chronic stress is harmful to your health. Not only is it incredibly taxing on your immune system, but it's mentally draining, as well.
Anyone who made it through 2020 should understand that life can come at you fast. One moment the world is your oyster, the next, it's a box of jigsaw pieces being dumped from the top down.
As a result, not only are people more stressed about their current situations but more importantly, there seems to be a prevailing uncertainty about the future. And chronic uncertainty about the future is the textbook definition of anxiety.
However, whether your stressors involve the world at large or your relationship with your significant other, the value of stress is subjective, but its effects are not.
While our lives are filled with common amounts of stress, how do you know when typical amounts of daily stress become atypical?
When does life's usual—even healthy stress—become unhealthy and dangerous?
Well, here are a few things you'll want to look out for…
Signs of Stress and Anxiety on Your Health
When mounting stress and anxiety begin to present themselves in your life, you'll notice a few common signs in your body and mind.
A few of the most common signs of heightened stress and anxiety include…
Sweating
Trembling
Feeling weak or tired
Having trouble sleeping
Having an increased heart rate
Having difficulty controlling worry
Feeling nervous, restless, or tense
Breathing rapidly (hyperventilation)
Experiencing gastrointestinal (GI) problems
Having the urge to avoid things that trigger anxiety
Having a sense of impending danger, panic, or doom
Trouble concentrating or thinking about anything other than the present worry
And the list goes on. As you can see stress and anxiety when chronic or severe can be incredibly debilitating.
So, let's take a look at the causes…
What Causes Stress & Anxiety in Our Lives?
Although our understanding of the causes of anxiety is still limited, we do know what factors pronounce feelings of anxiety to unhealthy levels.
Trauma
Child or adult, enduring, witnessing, or taking part in something traumatic can create a lifelong physiological response to similar stimuli—or worse, pronounce itself in more unrelated ways.
Stress Due to Illness
If you're staring down a potentially fatal disease or a significant lifestyle change, stress can build up quickly as you begin to think about an uncertain future.
Stress Buildup
Maybe it's too many responsibilities or demands at work—or even too little—this kind of stress is typically the accumulation of a thousand papercuts.
Personality
People that are high in neuroticism for example would be naturally more anxious than those more laid back and stoic.
Other Mental Health Disorders
Whether you suffer from bipolar disorder, depression, or schizophrenia, mental disorders like these and others like them can have profound effects on typical levels of anxiety and stress.
Having Blood Relatives with an Anxiety Disorder
Genetics can be both good and bad—unfortunately anxiety disorders can just as easily be passed down the line as blue eyes or height.
Drugs or Alcohol
As a depressant, alcohol—particularly when excessive—never improves a person's health. As a result, drugs and alcohol can also heighten feelings of inherent stress and anxiety.
Here's What You Can Do About It…
Take a chill pill—or more accurately, a chill shot.
We're people too, so we get that sometimes life is just overwhelming. When that happens, if you want to maintain a healthy level of stress that doesn't burden your body and mind, try one of our Lemonade or Berry CBD Chill Shots.
With a refreshing and smooth taste of lemonade or fruit punch—and packing 20mg of broad spectrum CBD—these shots are a refreshing twist on your favorite CBD oil.
What is a CBD drink?
A CBD drink is a beverage specially-infused with CBD oil.
How do CBD drinks work?
Similar to any other CBD application of oil into a drinkable beverage. For example, if you were to add our Wellness Tincture CBD oil into a morning smoothie, it would become a CBD drink. When consumed, CBD oil takes a bit longer to activate, but the inherent properties of CBD and how it affects you will not change.
Is CBD oil legal?
Yes, CBD is legal in the U.S. at the state and federal level and requires no direct FDA regulation at this time.
Why should I buy a CBD drink?
Taste. Our CBD drinks are made from a delicious combination of natural flavors and ingredients that allow you to get 20mg of high-grade CBD in a thirst-quenching and delectable shot.
Can I have more than one CBD drink?
Sure! Bear in mind that each of our CBD shots are packed with 20mg of high-grade CBD. So be wary of how much CBD you are ingesting into your body and what your tolerances are.
What's in my CBD drink?
A delicious blend of 20mg of high-grade CBD oil and 200mg of L-Theanine—a tea-derived amino acid known for promoting alert relaxation without drowsiness.
Which CBD drink should I try first?
Complete up to you! We offer a variety of flavors, including Berry and Lemonade.
What are the benefits of a CBD drink?
The natural benefits of CBD consumption in a tasty little drink!
Are CBD drinks effective?
Yes. All of the benefits of CBD consumption remain the same when ingested through a beverage.
What is CBDfx's commitment to organic ingredients?
We believe superior ingredients make superior products. Our mission is to give our customers the absolute pinnacle of high-grade CBD products and back it with the best quality testing, standards, and oversight. All of our CBD products are made with organically-grown, non-GMO hemp and prepared in GMP laboratories that follow the strictest requirements of CBD extraction.
I've never tried a CBD drink, what can I expect?
You can expect the same benefits you experience with any ingestible CBD products at the 20mg dosage.
Additional information
| | |
| --- | --- |
| Weight | 16.7 oz |
| Brand | |
| Spectrum | |
| THC | 0% THC |
Customer Reviews
3 reviews
4.67 out of 5 stars
×
Please Sign in to rate this comment