The Benefits of CBD and Elderberry Combined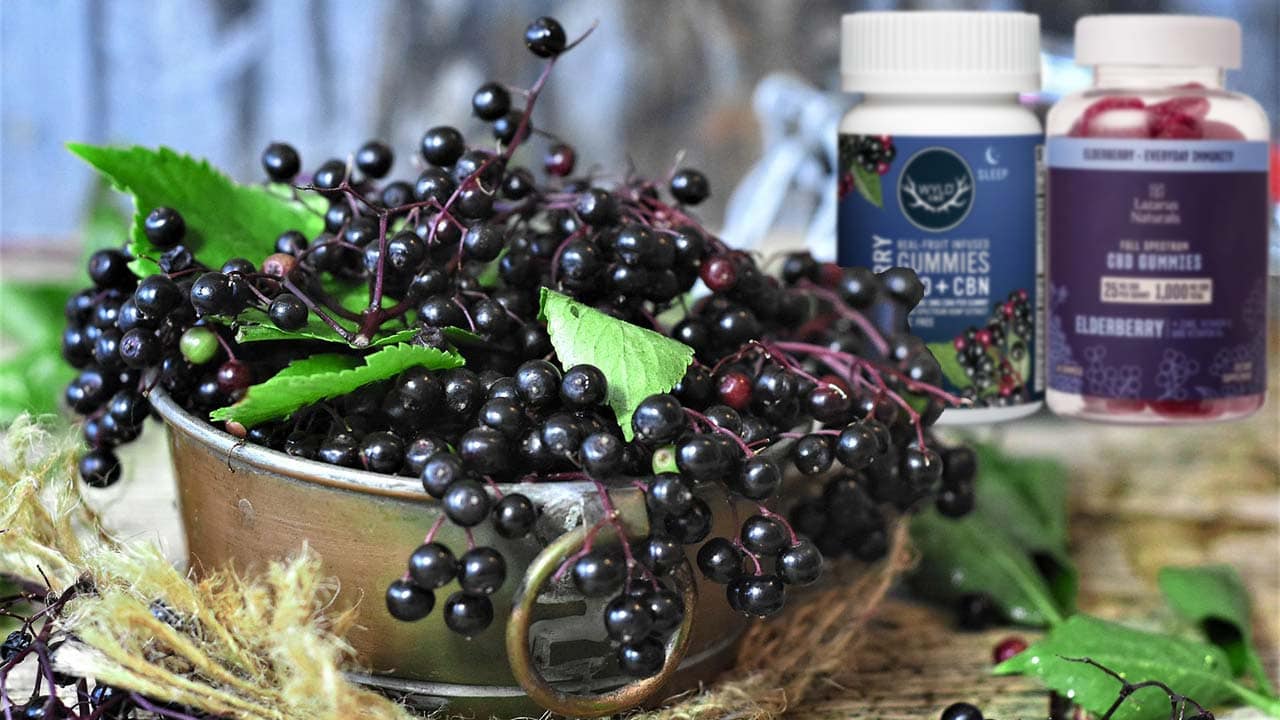 Elderberry has been used for centuries as a natural remedy for a host of ailments because they believed the berry promoted good health and could help relieve the symptoms of some ailments.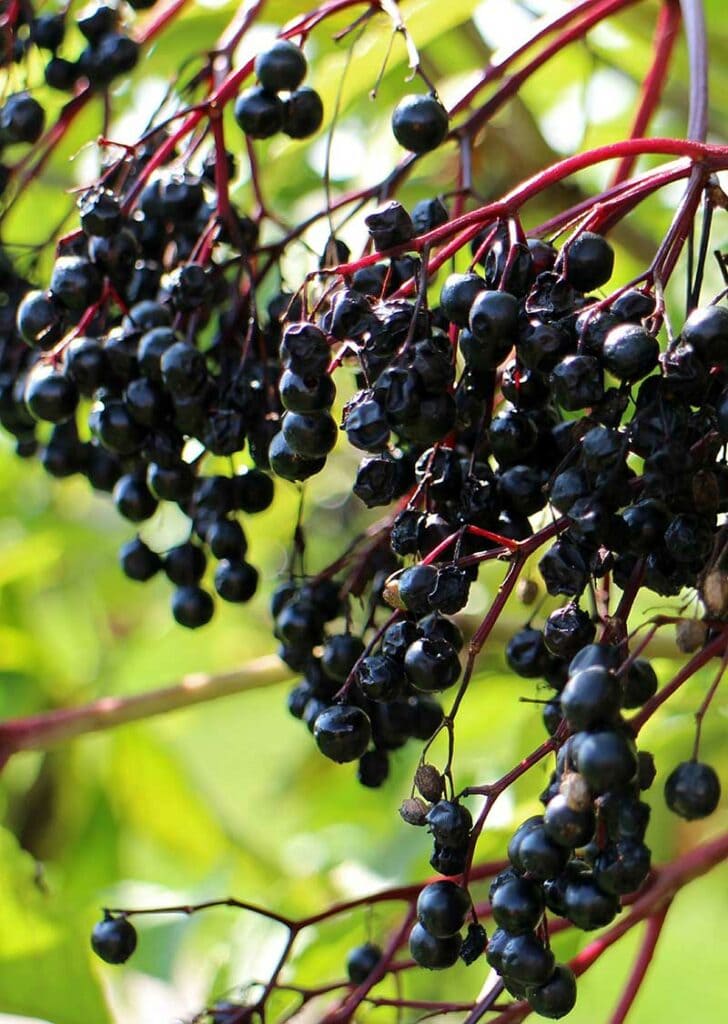 TLDR: Research has demonstrated that both CBD and elderberry have positive effects on the immune system. Elderberries are rich in minerals and vitamins like vitamin C and other nutrients. CBD is also believed to interact with the immune system. There are high-quality CBD gummies sold that incorporate elderberry extracts to create a powerful immune-boosting product.
Clinical research has found that people were right in that results have demonstrated elderberry may stimulate the immune system. This enables the body to more effectively fight health issues. Research has also found that CBD assists with the regulation of the immune system response – up and down. Put CBD and elderberry together, and you have a powerful formulation for promoting good health.
What are the Benefits of Elderberry?
There are numerous studies investigating the nutritional value of elderberry. The research results are finding that elderberry contains many nutrients that benefit health. They include:
Vitamins A, B1, B2, B6, B9, C and E
Trace elements that include zinc, iron and copper
Minerals like potassium, calcium and magnesium
Phytochemicals that include polyphenols, phytosterols and carotenoids
Various studies have found that elderberry has the ability to reduce the symptoms and duration of cold and flu symptoms. Is elderberry an immune system booster? The reduction in the severity and duration of flu, cold and virus symptoms are believed to be due to its positive influence on the immune system. The elderberry is packed with important nutrients needed for maintaining good health.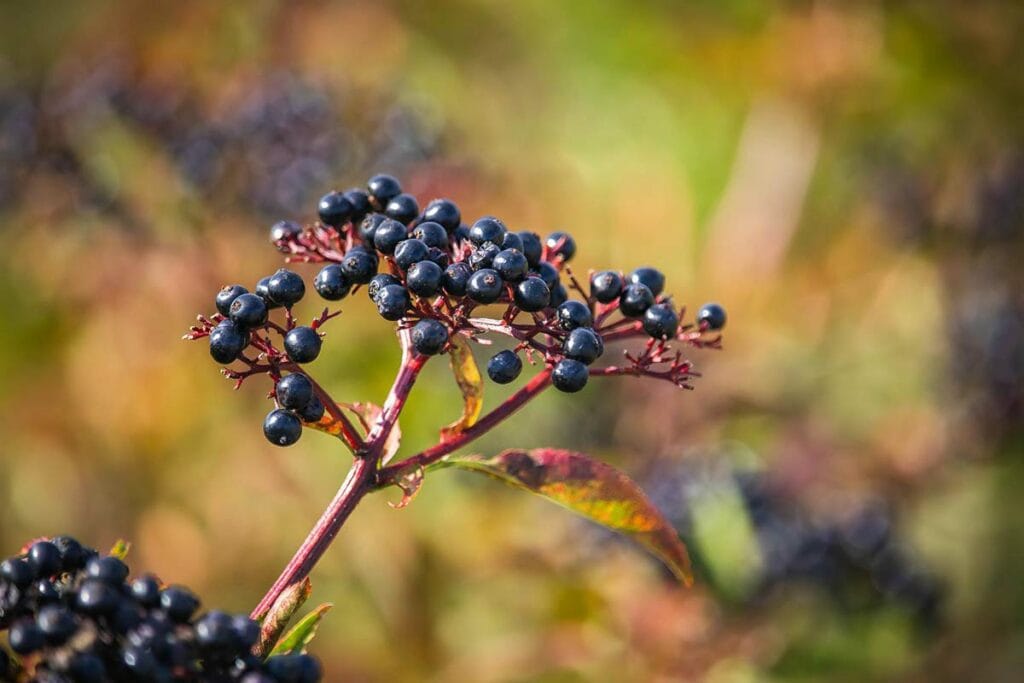 The Benefits of CBD & Elderberry Combined
As a review, CBD has numerous documented health benefits also. For example, a clinical trial reported in The Brazilian Journal of Psychiatry found that CBD improved the sense of calm in trial participants.
There is also research on the relationship between CBD and the immune system. Like elderberry, researchers have found that CBD may downregulate the response of the immune system which can relieve symptoms of various health conditions, like colds and flu. Of course, more research is needed on the health impacts of elderberry and CBD separately and when combined.
What Are the Benefits of CBD Elderberry Gummies?
When you have a cold or virus, the immune system is overactive. CBD and elderberry may help keep the immune system in better balance which then leads to a reduction in symptoms.
Cells get a dose of essential vitamins and minerals
Cells get antioxidants needed for healthy cells
Feelings of calm increased
A CBD immune booster paired with an elderberry immune booster provides your body with assistance in regulating the immune system.
By combining CBD and elderberry, the effects are expected to be multiplied.
Are There Potential Side Effects of Elderberry Consumption?
Elderberries have been consumed as a natural medicine for hundreds of years. However, like any food, there may be some side effects. Uncooked or unripe elderberries can cause diarrhea, vomiting and nausea. Cooked elderberry like that found in CBD plus elderberry products are safe.
It is always important to discuss taking CBD plus elderberry with your doctor before using such a product. The doctor will know if elderberry may interact with any medications you are taking. The doctor will also know if any medical conditions you have make it unwise to consume elderberries or elderberry oil.
CBD + Elderberry Reviews
You have a choice of CBD plus elderberry products that are sold by companies with great reputations for quality and transparency. Following are four examples.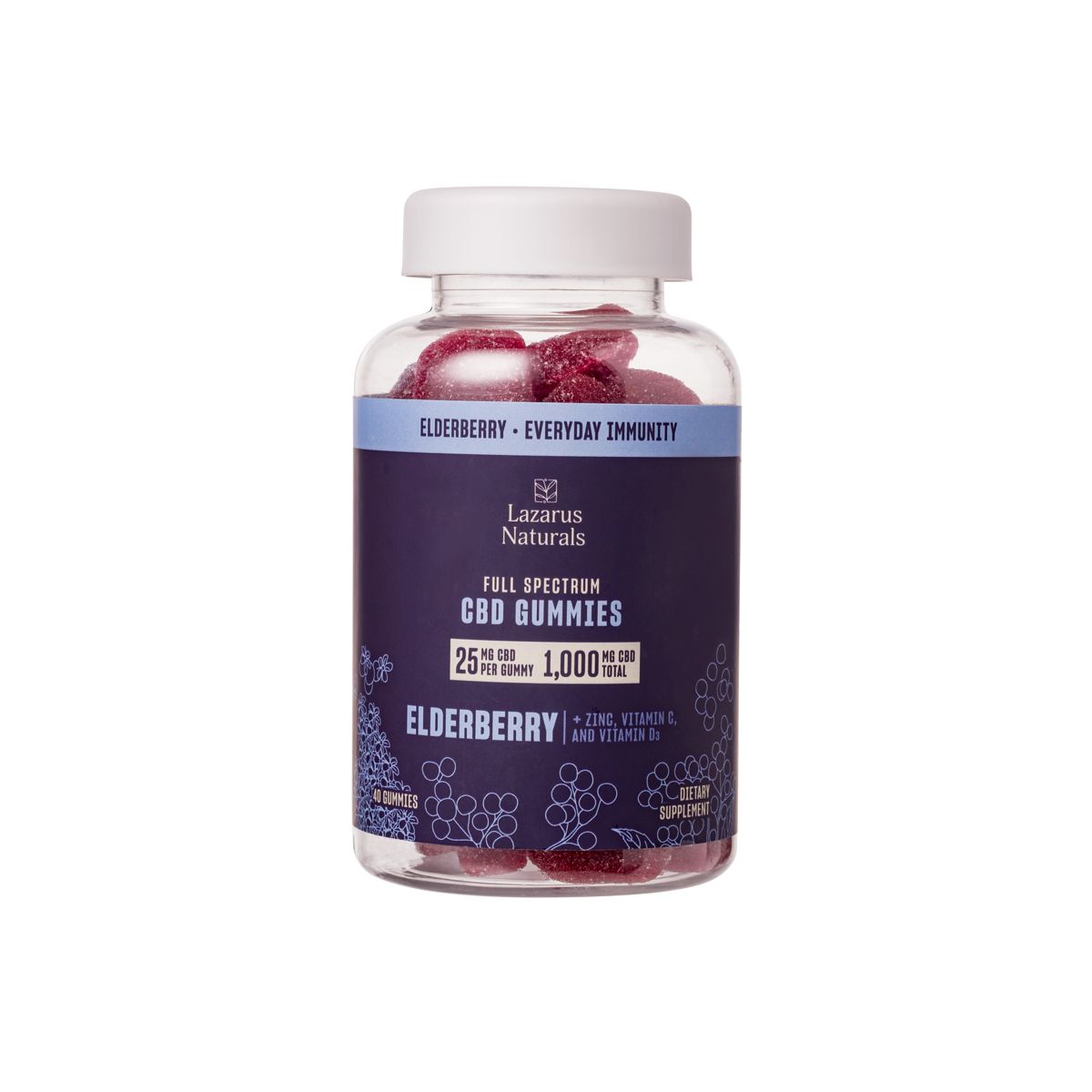 Lazarus consistently earns high customer ratings for quality, consistency and flavors. The CBD immunity gummies are one of their most popular products.
25 mg of CBD per gummy
Full spectrum CBD
Naturally derived fruit flavor from elderberry extract
Enriched with vitamins D3 and C
Enriched with zinc
Sweetened with organic tapioca syrup, sucrose and organic pear juice
Formulated for immune support
Tested by an independent lab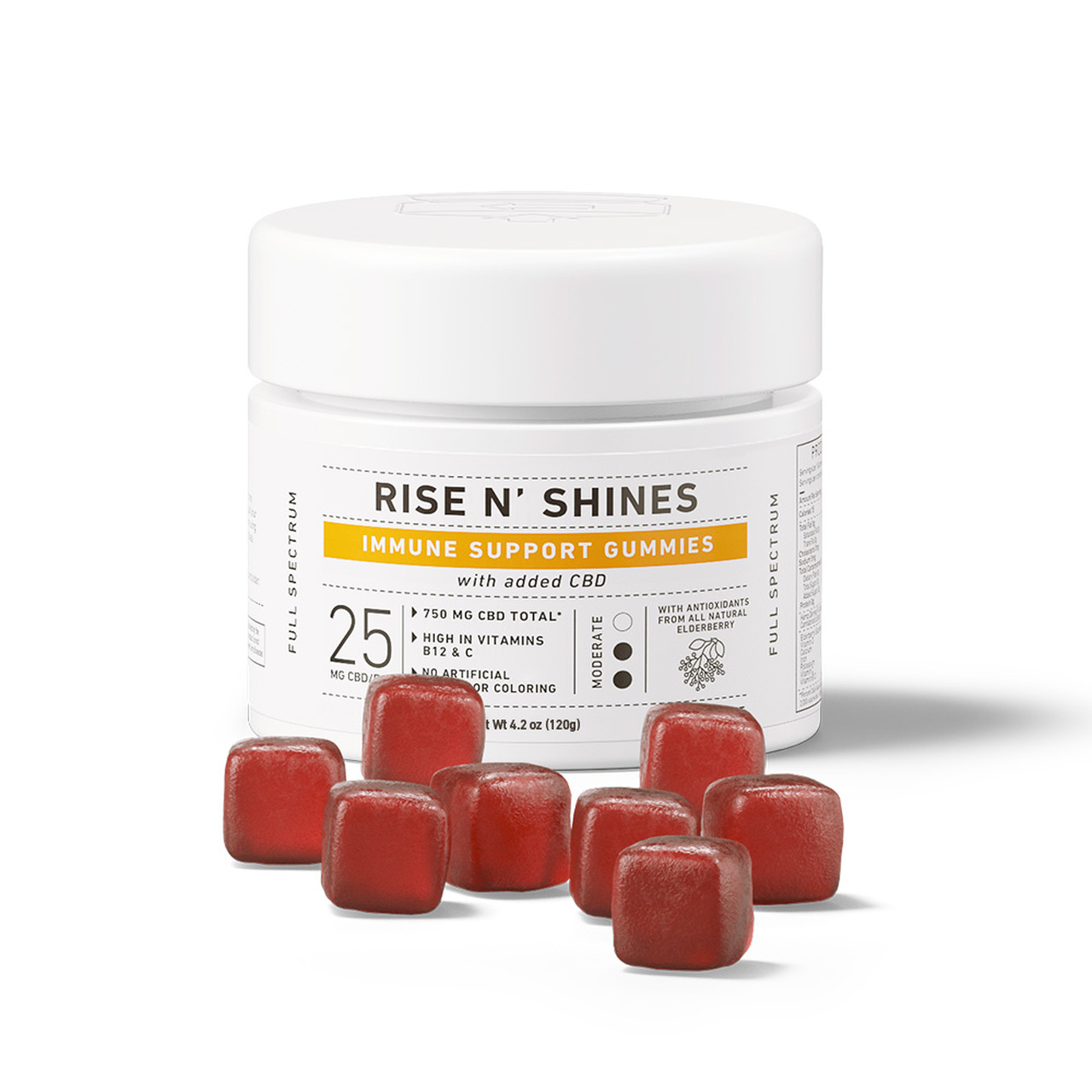 Green Roads is proud of the fact it has pharmacist-formulated products. The company gets sterling reviews from customers for its commitment to customer service and high-quality products. The Green Roads CBD Gummies have the following features.
25 mg of CBD per gummy
Full spectrum CBD
Pectin
Contains elderberry extract for antioxidant benefits
Contains vitamins C and B12
Formulated for immune support
Tested by an independent lab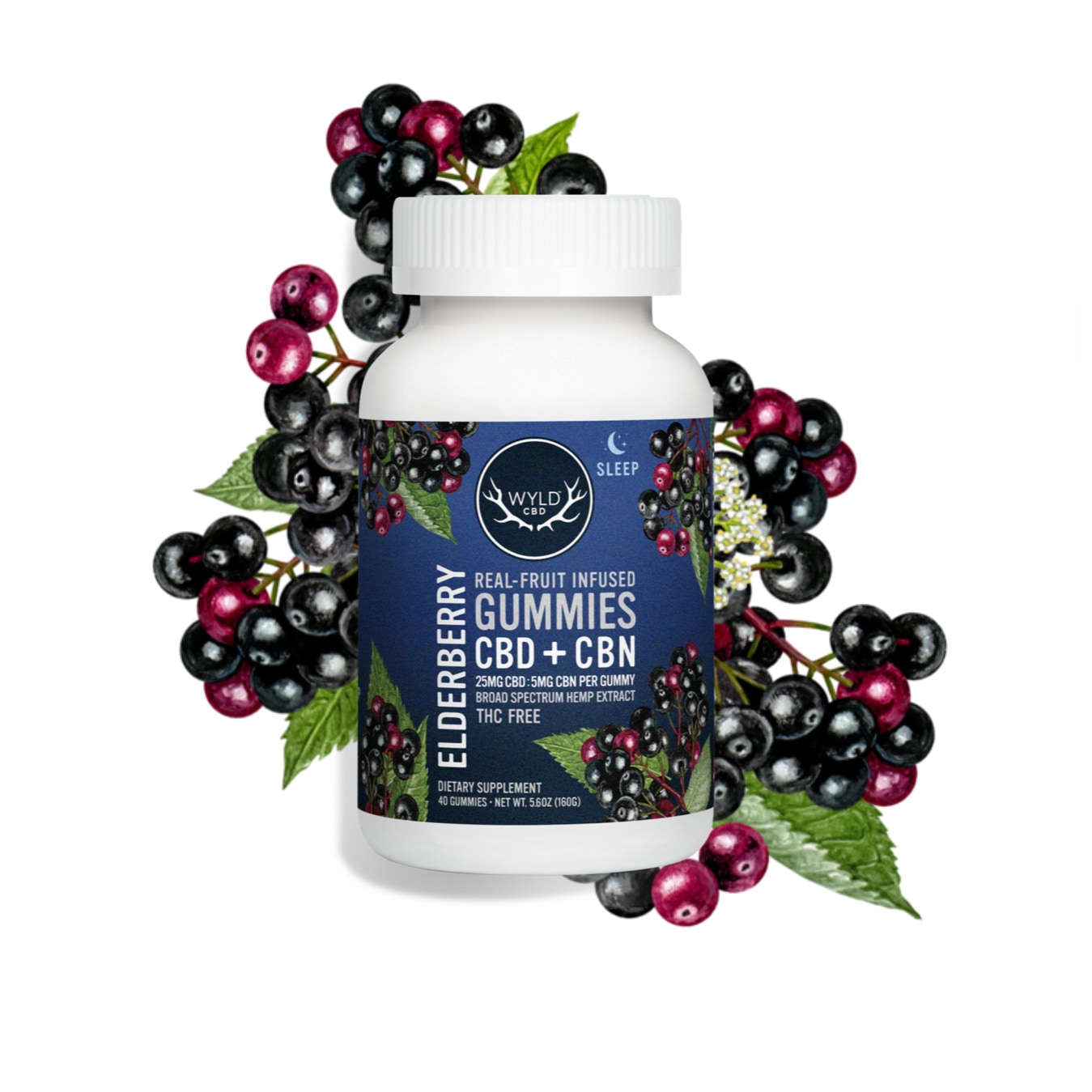 Wyld CBD gummies are soft and easy to eat. Real fruit is used in its gummy products.
25 mg of CBD per gummy
Broad spectrum CBD
THC free
Contains 5 mg of CBN per gummy
Infused with elderberry extract
Vegan friendly
Gluten-free
Promotes high-quality sleep
Tested by an independent lab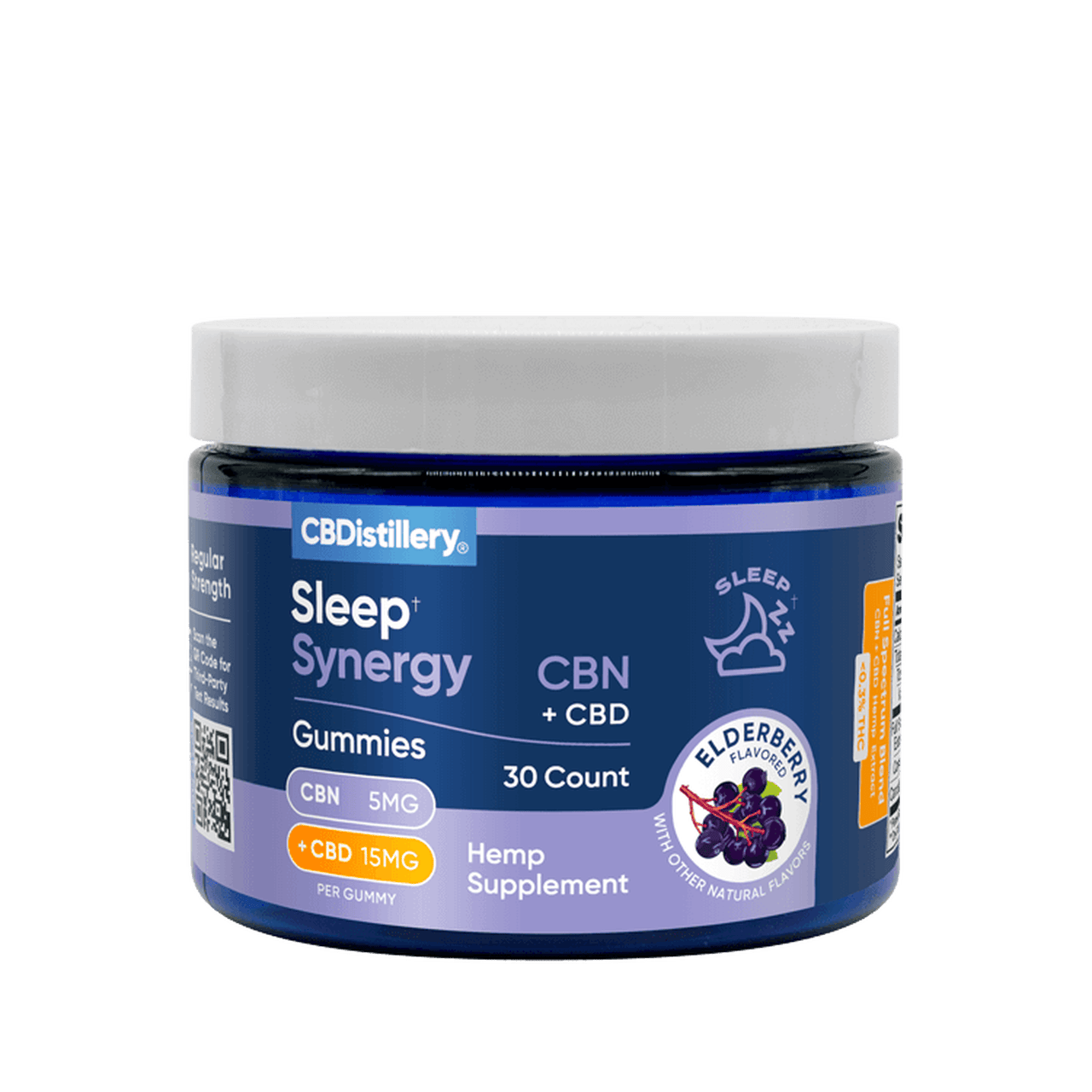 CBDistillery is a well-known and respected company offering quality CBD products. Thousands of customers have reported the company's products are effective and delicious.
15 mg of CBD per gummy
Full spectrum CBD
5 mg of CBN per gummy
Less than 0.3 percent THC
Pectin
Organic natural flavors including elderberry
Tested by an independent lab
Summary
The elderberry oil benefits are primarily attributed to its high antioxidant content. Combining CBD oil and elderberry oil or elderberry extract in gummies creates a CBD edible that delivers a variety of positive health effects. If this is your first time trying CBD, it is recommended you start with a low dose of CBD as a beginner. You can work your way up to a higher dosage as you gain more knowledge of the effects of the powerful combination of CBD and elderberry on your body.
Sources
https://www.ncbi.nlm.nih.gov/pmc/articles/PMC8026097/
https://www.ncbi.nlm.nih.gov/pmc/articles/PMC7173676/
https://www.ncbi.nlm.nih.gov/pmc/articles/PMC4848651/
https://pubmed.ncbi.nlm.nih.gov/21352539/
https://pubmed.ncbi.nlm.nih.gov/19548290/
https://www.sciencedaily.com/releases/2019/04/190423133644.htm
https://norml.org/news/2018/11/01/clinical-trial-cbd-administration-reduces-in-healthy-volunteers-2/
https://jcannabisresearch.biomedcentral.com/articles/10.1186/s42238-021-00078-w
https://pubmed.ncbi.nlm.nih.gov/34030476/
https://www.prnewswire.com/news-releases/paog-advances-independent-research-of-cannabis-drug-resprx-301147705.html