Founded: 2014
Official site: nuleafnaturals.com
Phone: +1 720 372 48 42
Email: contact@nuleafnaturals.com
Address:
1550 Larimer St. Suite 964
Denver, CO 80202
NuLeaf Naturals is currently one of the top pioneering hemp companies in the United States. Their commitment to producing high-quality products and exceptional customer service is allowing them to take one of the top spots in the market.
With all-natural, 100% organic, lab-tested products, NuLeaf Naturals is a company of the highest quality. Plant medicine experts ensure that each product is crafted with care to provide cannabinoid-rich wellness to the masses. Potential researched-backed benefits span across both body and mind.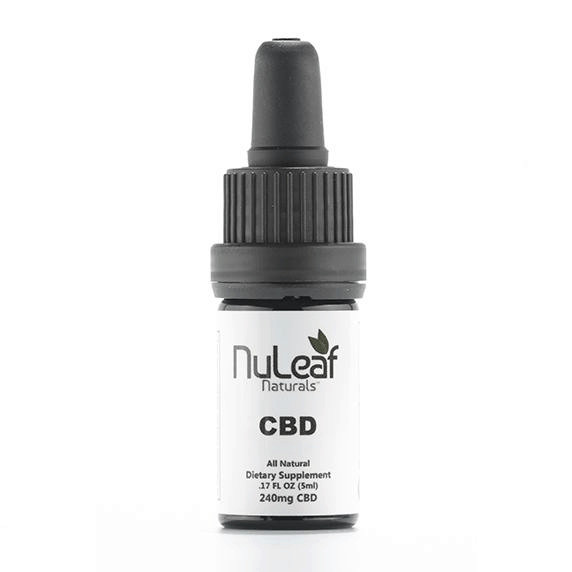 NuLeaf Naturals Review
It was in 2014 that NuLeaf Naturals began its CBD product brand. In just a few short years, this company has made a name for itself, creating some of the highest grade products on the market. Each product is lab-tested to ensure its potency and quality. This information is made available to consumers who are researching their options.
To help achieve a healthy mind and body, NuLeaf Naturals takes steps to separate themselves from their competitors, including:
Utilizing hemp plants grown on licensed and organically sustainable farms in Colorado.
All products are made using whole-plant extracts with no synthetic additives included.
Utilizes the CO2 extraction technique to achieve a fuller range of potential health benefits from cannabinoids and terpenes.
NuLeaf Naturals Products
NuLeaf Naturals only manufactures potent CBD, and their broad-spectrum oil is available in a wide range of dosage options.
NuLeaf Naturals does not employ any harsh solvents or chemicals during production, creating only clean and pure products that are safe for consumption. NuLeaf Naturals utilizes the fractional extraction technique to remove any volatile oils that might be temperature sensitive. This method of production leads to the creation of more potent blends.
If you are looking for a high-quality, broad-spectrum CBD-infused product, then NuLeaf Naturals is a brand to consider. None of their products contain any preservatives or chemical additives and are completely safe for consumption. Each product is thoroughly tested by third-party labs to ensure quality and consistency.
You can select from:
240mg CBD – 17 fl oz / 50mg/ml
725mg CBD – 5 fl oz / 50mg/ml
1450mg CBD – 1 fl oz / 50mg/ml
2425mg CBD – 1.69 fl oz / 50mg/ml
4850mg CBD – 3.38 fl oz / 50mg/ml
NuLeaf Naturals Pricing
The adage "you get what you pay for" pertains to just about everything, especially when it comes to finding high-quality CBD products. If you immediately opt for the lowest priced product on the market, you could be consuming an unhealthy and potentially unsafe substance that could negatively affect your health. 
When it comes to pricing, NuLeaf Naturals CBD oil is affordable compared to similar products of the same caliber. For example, a 240-milligram oil containing 50 milligrams of CBD per milliliter will cost just under $40. As a bonus, all orders shipped within the United States are free of charge.
NuLeaf Naturals THC Content
The broad-spectrum oil sold by NuLeaf Naturals contains several different cannabinoids, including CBC, CBG, CBDA, and CBDV. The cannabinoid THC is excluded, meaning that products from NuLeaf Naturals are non-intoxicating.
NuLeaf Naturals Overview
NuLeaf Naturals is a brand that lives up to its impressive reputation. Their products are affordable and have proven helpful for many consumers. Their stellar customer service department can answer any remaining questions that you may have.
NuLeaf Naturals Specs
High-quality products
Hemp sourced from Colorado farms
Whole-plant extracts
No synthetic additives or chemicals
THC-free