Founded: 2015
Official site: jordansoil.com
Phone: +1 858 291 8889
Email: info@jordansoil.com
Address:
1115 Wall St, La Jolla, CA 92037
| | |
| --- | --- |
| Price | ⭐️⭐️⭐️⭐️⭐️ |
| Quality | ⭐️⭐️⭐️⭐️⭐️ |
| Taste | ⭐️⭐️⭐️⭐️⭐️ |
| Effect | ⭐️⭐️⭐️⭐️⭐️ |
Overall Score: ⭐️ 4.55
Jordan's Oil began as a wish for wellness from a mother to a son. A number of years later, this is a CBD product that is helping people with symptoms like chronic pain, inflammation, anxiety, immune issues and so much more. With no real side effects and no THC, this is a product that you can use on a daily basis with no issues.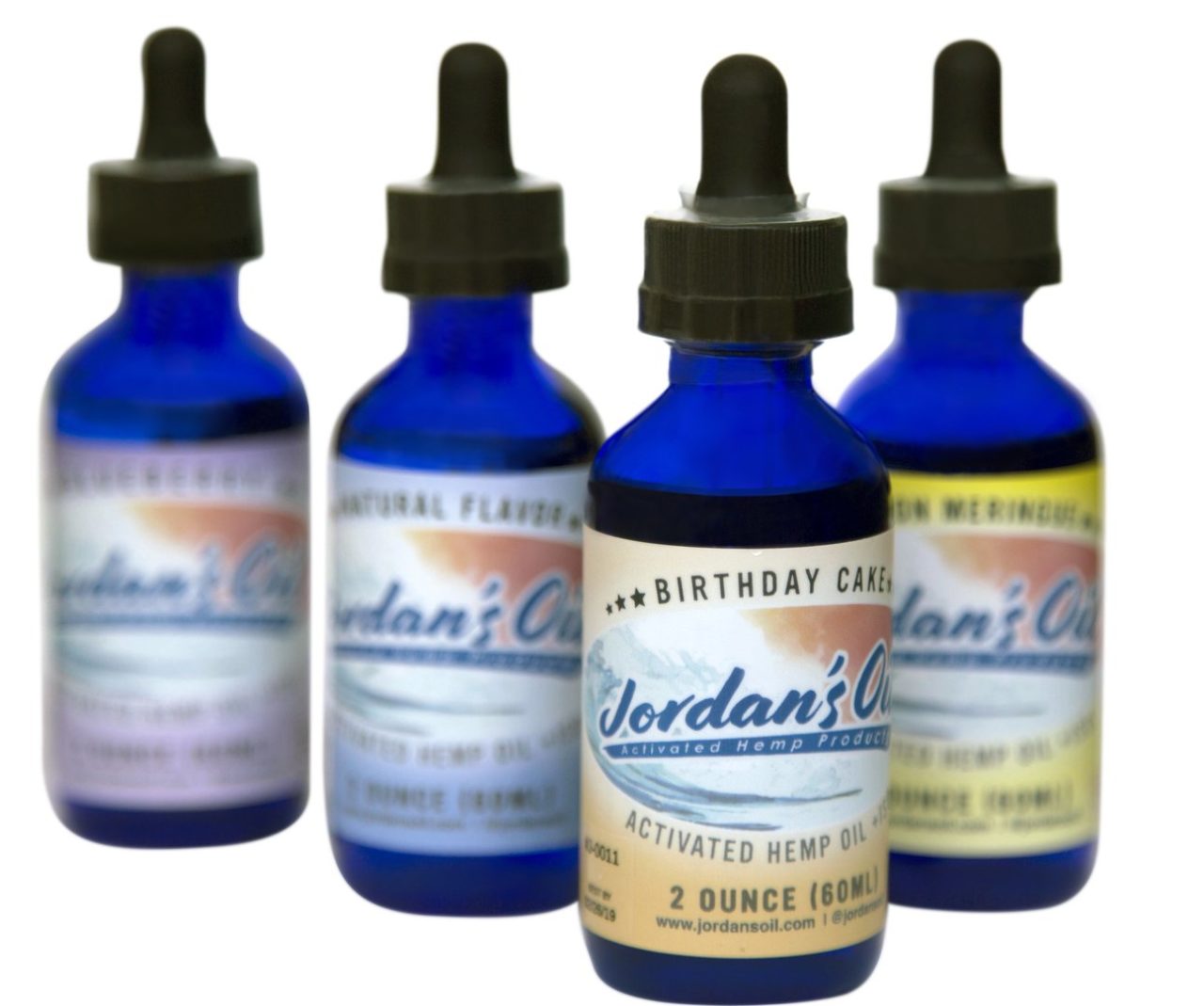 The origin of Jordan's Oil Brand
As a mother, it's never a positive experience to see our children suffer. Whether they're dealing with illness or a health condition, we do everything we can to help them. Jordan's Oil is a brand of CBD that came from a mother who was very concerned for her son. Back in 2015, Jordan began experiencing grand mal seizures with no known cause. This resulted in countless trips to the Emergency Room, tests, scans and an MRI that determined a tumor existed on Jordan's brain stem. While this tumor was low-grade and non-cancerous, it was affecting Jordan's quality of life. His mother became more and more worried for him. Jordan was prescribed Keppra, which is a prescription anti-convulsant medication.
While these steroid-based medications can help a seizure condition, they bring about some unpleasant side effects. They don't tend to be tolerated well. Jordan's mother discovered CBD as a potential treatment option for his condition. In hopes of using a high-quality, potent, pure and safe product for Jordan's condition, his mother decided to produce her own CBD product. This is how Jordan's Oil came to be.
Jordan's Oil Products
Jordan's Oil produces tinctures that are to be taken sublingually. Each of the CBD isolates that are suspended in coconut oil are THC free. There are a few different concentrations and flavors to choose from. You can choose a 1000 mg product to use for a lower dose. There are also products available that are 1500 mg.
There are currently four different flavors available.
This includes:
• Natural Flavor
• Birthday Cake
• Blueberry
• Lemon Meringue
Jordan's Oil Pricing
The price point is on the higher side, but you're getting a very high-quality product that you can trust. Some of their most common products are set at price points of:
• 1000 mg CBD – $92
• 1500 mg CBD – $138.57
Jordan's Oil Overview
Jordan's mother dealt with some pretty debilitating anxiety after her son's diagnosis, as any mother would in this situation. Rather than having to turn to prescription medication, she was able to use CBD for her own symptoms. CBD is something that has changed their lives, but this is a compound that is changing lives all over the world.
CBD has the potential to treat all kinds of conditions and symptoms. You might be dealing with a pre-existing medical condition, you may have recently suffered an injury or you could just feel like your body is out of whack. Using CBD to balance your body will help you feel better than you ever have before. Almost 5 years later, Jordan is able to do the things he loves again. Both he and his mother are still using CBD regularly. You can purchase Jordan's Oil for yourself or someone that you love who would benefit from this product.
Jordan's Oil CBD Specs
High brand reputation
THC Free
Free shipping
Affordable price
Customers service
The video with Jordan's Oil Founder Carla Parra