Royal CBD, Full Spectrum CBD Dog Treats – Active, Pumpkin Spice + Cinnamon, 30ct, 150mg CBD
Same Day Free US Shipping Over $60

Earn 5% Back with Every Purchase

Low Price Guarantee

30 Day Money-Back Guarantee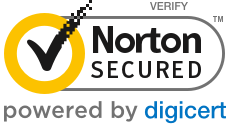 Same Day Free US Shipping Over $60

Earn 5% Back with Every Purchase

Low Price Guarantee

30 Day Money-Back Guarantee
WARNING: Reproductive Harm -
Product Data
| | |
| --- | --- |
| SKU | RYLPT03 |
| Size | 30 count |
| CBD Per Container | 150 mg |
| CBD Per 1 count | 5 mg |
| Price Per 1 mg CBD | $.22 |
Humans have gummies, so why not give dogs a healthy treat to support their well-being? Introduce your pup to Royal Paws CBD dog treats — available in 3 different formulas and tantalizing natural flavors.
Description
Ingredients
Active Treats: Turmeric, Boswellia, Hemp Seed, CBD
Calming Treats: L-theanine, Chamomile, Hemp Seed, CBD
Hearty Treats: Blueberries, Flaxseed, Hemp Seed, CBD
Suggested Use
One treat (5mg) per every 10 lbs of pet's body weight. Repeat every 4-8 hours or as needed.
Product Details
Dogs have just as much to benefit from CBD as humans. What better way to give your pet a dose of CBD than a delicious CBD-infused dog treat? 
Each treat delivers 5 mg of CBD in a full-spectrum extract and a variety of other synergistic herbs and nutrients.
We offer three separate formulas — each designed for a specific health focus:
Calming Treats —

For Stress & Anxiety

Hearty Treats —

 For Heart & Immune Health

Active Treats —

For Joint & Muscle Health
Royal Paws CBD Calming Treats
These treats are optimized for stress and anxiety and come with a peanut butter apple flavor. 
Anxiety is a common problem among dogs. Even the more easy-going pets will experience some stress from time to time. If your dog shows symptoms of nervousness, separation anxiety, or other forms of stress, these treats may offer some support. 
These treats are infused with chamomile and L-theanine — both of which are known for their relaxing effects on the mind and body. They target a specific receptor in your dog known as GABA. This neurotransmitter is the main neurotransmitter responsible for reversing the stress response and inducing a state of relaxation. They work in tandem with CBD to help calm your pet and dissolve nervous tension or anxiety. 
Anxiety triggers in dogs may include:
Environmental changes

Loud & unfamiliar sounds

Separation anxiety

Long travel or car rides

Other dogs or cats
Ingredients:
L-Theanine –

Calms anxiety, improves response to stress, promotes relaxation

Chamomile –

Reduces nervousness, fear, and anxiety. Calms stress

CBD Oil –

Promotes overall wellness, reduces anxiety, calms stress, and eases physical discomfort
Other ingredients: Peanut Butter, Organic Applesauce, Brown Rice Flour, Molasses, Cinnamon, Coconut Oil
Royal Paws CBD Hearty Treats
These treats are optimized for supporting heart and immune health. They're flavored with sweet potato and blueberry. 
As your dog gets older, heart and immune function start to weaken. It's important to protect the integrity of these essential organ systems to help your dog remain healthy and active well into its old age. 
These treats combine the protective effects of CBD with flaxseed and hemp seed powder — both of which contain high concentrations of heart-healthy omega 3 fatty acids like DHA and EPA. We've also included blueberry extract — which contains a compound called pterostilbene. 
Pterostilbene is often regarded as the bigger brother to resveratrol. It's one of the strongest antioxidants in the plant kingdom. 
Ingredients:
Blueberries —

Chock-full of antioxidants, including pterostilbene. Protects the lungs, heart, & arteries. 

Flaxseed —

Promotes healthy skin and coat. A powerful immune booster.

Hemp seed powder —

Rich in heart-healthy omega fatty acids. Decent source of protein.

CBD oil —

Promotes overall wellness, supports the immune and cardiovascular systems, may help with inflammation.
Other ingredients: Sweet Potatoes, Rolled Oats, Brown Rice Flour, Molasses, Cinnamon, Coconut Oil
Royal Paws CBD Active Treats
These treats are formulated to support joint health and mobility. We've flavored these treats with pumpkin spice and cinnamon. 
One of the leading causes of a reduced quality of life in our pets is joint disease. As your dog gets older, joints in the legs, hips, lower back, shoulder, and neck may become inflamed. Over time, inflammation leads to deterioration of the joint tissue which can become extremely painful. The earliest sign of this is lethargy, dull mood, and unwillingness to play and move around like they used to. 
These treats combine CBD (known for its powerful joint-supportive benefits) with ingredients like turmeric, Boswellia, and hemp seed powder. 
Turmeric and Boswellia are powerhouses in the joint health department. Both of these herbs inhibit key inflammatory mediators that are the driving force behind joint inflammation and degeneration.
Hemp seed is a rich source of amino acids and omega 3 fatty acids that help curb inflammation and promote faster recovery of damaged joint tissue and cartilage. 
Ingredients:
Turmeric Root —

Inhibits inflammation & protects the joints from oxidative damage. 

Boswellia —

Powerful LOX inhibitor (key inflammatory mediator involved with joint pain).

Hemp Seed Powder —

Rich in omega fatty acids, protein, vitamins, & trace minerals.

CBD Oil —

Alleviates pain & inflammation in the joint tissue. Promotes faster recovery. 
Other ingredients: Pumpkin Puree, Brown Rice Flour, Molasses, Cinnamon, Coconut Oil
Serving Size & Dosage Recommendations
Each treat contains 5 mg of CBD.
The optimal dose of CBD for your pet depends on their size, age, and health status. 
Every dog is different, so it's best to start with a low dose and increase gradually over time. Observe any changes in their symptoms. When symptoms improve, you know you're using the right dose. If your dog becomes overly lethargic, reduce the dose slightly. 
Most small dogs (under 30 lbs) do well with 1–2 treats. 
Larger dogs (over 30 lbs) may require 2 or 3 treats to get the desired results.
Additional information
| | |
| --- | --- |
| Weight | 8.3 oz |
| Brand | |
| Spectrum | |
| THC | Less than 0.3% THC |
Customer Reviews
2 reviews
5 out of 5 stars
×
Please Sign in to rate this comment