Royal CBD, CBD Sleep Softgel Capsules + CBN + Melatonin, 30ct, 750mg CBD + 300mg CBN
Same Day Free US Shipping Over $60

Earn 5% Back with Every Purchase

Low Price Guarantee

30 Day Money-Back Guarantee
32% OFF
ONLY 1 LEFT IN STOCK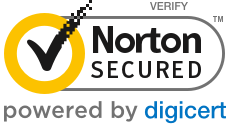 Same Day Free US Shipping Over $60

Earn 5% Back with Every Purchase

Low Price Guarantee

30 Day Money-Back Guarantee
WARNING: Reproductive Harm -
Product Data
| | |
| --- | --- |
| SKU | RYLCP03 |
| Size | 30 count |
| Serving Size | 1 count |
| Servings Per Container | 30 |
| Price Per Serving | $2.24 |
| CBD Per Serving | 25 mg |
| CBD Per Container | 750 mg |
| CBD Per 1 count | 25 mg |
| Price Per 1 mg CBD | $.09 |
Wake up refreshed every morning with the strongest sleep formula ever created in the cannabinoid space. Royal CBD Sleep Softgels are a convenient way of embracing the entourage effect from cannabinoids, terpenes, synergistic adaptogens, and your natural sleep hormone melatonin.
Description
The sleep paradox of our times is that everyone deserves healthy sleep, but the majority of people are regularly deprived of it — either willingly or due to environmental triggers.
We've created a softgel version of our award-winning broad-spectrum sleep extract which ensures stable bioavailability without the need to taste the botanical oil.
Thanks to suspension in MCT oil, your body can absorb more active ingredients, not to mention the cognitive boost from MCT fatty acids that can indirectly engage with your circadian rhythm, balancing sleep cycles.
Cannabinoids and Sleep: A Missing Link in the Chain?
Your body has an endocannabinoid system (ECS), which is the master regulatory network in all humans. Every homeostatic process in your body is mediated through endocannabinoid receptors because they're found in every other system and organ. The circadian rhythm, aka the sleep-wake-cycle, is one of those processes. Dysfunctions in the ECS may lead to impaired communication between the cells of the other systems, giving rise to a whole host of health problems. Such as the lack of deep, restful sleep.
CBD is the modulator of the ECS. It optimizes its functioning by acting on your receptors and enzymes, although not every action is manifested directly.
The biological versatility of CBD stems from its calming, anti-stress, and discomfort-relieving properties. So while CBD isn't a sedative on its own, it can optimize your health in the most important areas influencing your daily rhythm.
Support Healthy Sleep Cycles with Minor Cannabinoids
The whole-plant synergy that comes from full-spectrum extracts makes them more effective than pure CBD products. Other minor cannabinoids, such as CBN, CBC, and CBG, can enhance the relaxing effects of CBD, especially when paired with the right terpenes. We leverage the entourage effect in Royal CBD Sleep Softgels by using a well-thought-out ratio of the above compounds.
What's in the Royal CBD Sleep Softgels?
When we say it's the most potent sleep formula in the CBD space, we mean it. Don't take our word for it; here we break it down and elaborate on the science-based benefits of each ingredient.
Low doses of CBD may have a positive effect on your productivity during the day. If you're more active at that time, you'll find it easy to fall asleep and get through those 8 hours of shut-eye without waking up.
CBN forms as a byproduct of THC oxidation. You can find higher concentrations of CBN in old or poorly stored cannabis. Such strains and products come with a stronger body load and can make you feel sleepy. The subtle addition of CBN to the formula enhances the relaxing effects of CBD, making lower doses more effective.
CBC is a powerful, non-intoxicating cannabinoid that has the ability to support brain health by promoting the formation of new nerve cells — a process called neurogenesis. As your brain gains plasticity, it translates into a better mood, sharper focus, higher stress threshold, and balanced circadian rhythm.
CBG acts on both types of cannabinoid receptors, strengthening anandamide, a major endocannabinoid your body naturally produces. Anandamide enhances pleasure, reduces sleep, and improves innate resistance to physical discomfort. The result? More restorative sleep and higher energy levels on the next day.
Calming Terpenes
While cannabinoids are at the base of the entourage effect, terpenes drive hemp extracts in a specific direction. You can manipulate the effects of CBD by changing the levels and ratios of specific terpenes.
The Royal CBD Sleep Softgels terpene blend includes the following terpenes:
Linalool – a dominant terpene in lavender known for its anxiolytic (anti-stress) and sedating properties. Aromatherapy with linalool and other sedating terpenes is a common natural strategy to improve sleep quality
Myrcene – the presence of myrcene in these capsules increases the permeability of the blood-brain barrier, potentiating the effects of other cannabinoids and terpenes. Myrcene is also a deeply relaxing terpene on its own.
Terpinolene – terpinolene is often mixed with lavender and lilac to combat sleep deprivation thanks to its sedative properties.
Healthy melatonin production ensures normal sleep cycles, but modern world puts many traps under your feet that disrupt this process. Supplementing melatonin, e.g. by taking Royal CBD Sleep Softgels, can help you level melatonin deficiencies caused by late-night exposure to blue light, shift works, or high levels of stress.
Improve Your Quality of Life in Every Area
1. Maintain Regular Sleep Cycle
Melatonin is your body's natural sleep hormone. By combining it with cannabinoids and terpenes, you can reast easily and unwind in the evening. Once you achieve balance on a regular basis, you can encourage your body to produce more melatonin without aid.
2. Manage Steess Like a Monk
Poor sleep patterns lead to poor stress response. Using Royal CBD Sleep Softgels can help you remain calm and shed the mental burden off your shoulders — resulting in physical relaxation as a pleasant side effect.
3. Boost Recovery from Working Out
When you exercise, what you're really doing is do microdamage to your body's tissues to facilitate healing processes; that's how you build muscles and endurance. Getting a sufficient amount of undisrupted slumber can spur recovery from your exercise routine.
4. Optimize Your Well-Being
You need enough high-quality rest to maintain optimal health. Studies show that sleep helps you manage a range of physical and mental functions, and sleeping through the night like a baby is what can get you there.
Additional information
| | |
| --- | --- |
| Brand | |
| Spectrum | |
| THC | 0% THC |
| Benefit | |
| Contains | |
Customer Reviews
2 reviews
5 out of 5 stars
×
Please Sign in to rate this comment