Royal CBD, CBD Energy Softgel Capsules + CBG + Caffeine, 30ct, 750mg CBD + 300mg CBG
Same Day Free US Shipping Over $60

Earn 5% Back with Every Purchase

Low Price Guarantee

30 Day Money-Back Guarantee
32% OFF
ONLY 1 LEFT IN STOCK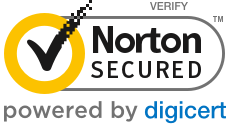 Same Day Free US Shipping Over $60

Earn 5% Back with Every Purchase

Low Price Guarantee

30 Day Money-Back Guarantee
WARNING: Reproductive Harm -
Product Data
| | |
| --- | --- |
| SKU | RYLCP02 |
| Size | 30 count |
| Serving Size | 1 count |
| Servings Per Container | 30 |
| Price Per Serving | $2.24 |
| CBD Per Serving | 25 mg |
| CBD Per Container | 750 mg |
| CBD Per 1 count | 25 mg |
| Price Per 1 mg CBD | $.09 |
This blend of energy-enhancing nootropics and adaptogens will help you effectively do the deep work and finish the same workload in a much shorter time span. Become resistant to distractors by biohacking your brain with Royal CBD Energy Softgels.
Description
We've recently reformulated our line of full-spectrum CBD softgels to provide you with the benefits of your favorite morning beverages in a convenient capsule form. You can take them every time you need to boost your focus and productivity but don't have the time to brew coffee and infuse it with other cognitive-boosting supplements.
The new Royal CBD Softgel formula includes a blend of CBD, CBG, caffeine, and l-theanine that stimulates your energy while allowing you to break free of anxiousness and jittery.
Cannabinoids for Energy
Did you know that constant fatigue and lack of focus may result from endocannabinoid deficiencies? Your body becomes deficient in cannabinoids every time you expose yourself to high levels of environmental stressors over long time. This, in turn, paves the way for a number of health concerns, such as fatigue, problems with focus, short attention span, and brain fog.
All of them hinder your productivity and block you from achieving your goals.
This is where hemp-derived cannabinoids come into play.
We've combined two cannabinoids known for their energy-enhancing properties: CBD and CBG. While CBD promotes alertness by reducing tiredness and easing mental stress, CBG has more direct effects. CBG uses adrenergic pathways to stimulate your energy and boost focus, giving you a sensation similar to drinking a cup of espresso.
Speaking of which, Royal CBD Sleep Softgels use caffeine for an extra energy boost. To balance this stimulation, we added L-theanine to the formula. This tea-derived amino acid is known for its calming effects, preventing caffeine-induced distress.
What's in Royal CBD Energy Softgels?
Our Energy Softgel formula takes what's the best from natural nootropics and adaptogenic herbs to optimize your neurotransmitters and ensure stable energy levels throughout the day.
The major non-intoxicating cannabinoid, CBD helps promote homeostasis in the body through your master regulatory network called the endocannabinoid system (ECS). The ECS controls a vast range of biological functions, including energy metabolism, focus, sleep cycles, stress response, etc. CBD increases your body's levels of natural endocannabinoids by acting on the enzymes and receptors in the ECS. With more endocannabinoids circulating in your bloodstream, your nervous system is less likely to become overwhelmed by stimuli. CBD also reduces stress and elevates mood by acting on serotonin and dopamine receptors. The energy boost is kind of a side effect of the above actions.
CBG is the next trending cannabinoid on the market — and for a good reason. Most CBD softgels, especially high-potency options, tend to have a sedating effect, making you feel sleepy. To prevent this, we've infused our cannabinoid blend with 10 mg of CBG. CBG acts on both cannabinoid receptors, strengthening the function of your endocannabinoids. It also has adrenergic properties, meaning it works on adrenaline receptors. As a result, CBG mimics the effects of epinephrine and norepinephrine in the body, increasing energy.
Caffeine is the most popular natural stimulant in the world. When it binds to the receptors instead of adenosine, it increases neuronal activity. What follows next is the firing of neurons that triggers the release of the adrenaline. Your central nervous system receives stimulation and makes you feel more alert. Caffeine isn't a direct energy-booster. Instead, it fools your brain to feel not tired by blocking the effects of adenosine.
L-theanine is an amino-acids found in the leaves of green and black tea. We use it in the formula to counteract the potential overstimulation resulting from other energy-boosters like CBG and caffeine. L-theanine works by increasing alpha brain activity and improving synthesis of GABA. The latter leads to an increase in brain levels of dopamine and serotonin, leading to feelings of calm and well-being.
Royal CBD Energy Softgels FAQs
First time at Royal CBD? Check out the most frequently asked questions from our customers regarding CBD Energy Softgels.
Can I take these capsules if I don't like the effects of coffee?
Yes. Coffee alone can be overwhelming when you breach your tolerance and sensitivity. Royal CBD Energy Softgels are a decent alternative to coffee because they remove the coffee-induced jittery and tiredness once the caffeine wears off. These capsules ensure stable energy throughout the day; it's all about balance.
Are Royal CBD Energy Softgels Legal?
Yes, all our products are sourced from US-grown hemp that contains no more than 0.3% THC, as required by the 2018 Farm Bill.
Will these capsules make me high?
That's not an option with Royal CBD Energy Softgels. CBD and CBG are non-intoxicating, and the trace amount of THC is insufficient to produce any mild-altering effects.
Are your capsules vegan?
Unfortunately, not. We use animal gelatin because it ensures the most consistent texture stability of the softgel shell. If you're looking for a vegan alternative to our Energy Softgels, check out our line of Royal CBD gummies.
How long does it take before they kick in?
CBD capsules use a different route of absorption than oils and vapes. When you take Royal CBD Energy Softgels, the active ingredients need to pass through the digestive system and be metabolized in the liver before entering the bloodstream. This causes a slight delay in the onset — usually between 30–90 minutes.
Additional information
| | |
| --- | --- |
| Weight | 1.8 oz |
| Brand | |
| Spectrum | |
| THC | 0% THC |
| Benefit | |
| Contains | |
Customer Reviews
2 reviews
4.5 out of 5 stars
×
Please Sign in to rate this comment