Royal CBD, Broad Spectrum Sleep+ CBD Gummies, 30ct, 150mg CBN + 750mg CBD
Same Day Free US Shipping Over $60

Earn 5% Back with Every Purchase

Low Price Guarantee

30 Day Money-Back Guarantee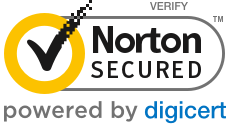 Same Day Free US Shipping Over $60

Earn 5% Back with Every Purchase

Low Price Guarantee

30 Day Money-Back Guarantee
WARNING: Reproductive Harm -
Product Data
| | |
| --- | --- |
| SKU | RYLGM04 |
| Size | 30 count |
| CBD Per Container | 750 mg |
| CBD Per 1 count | 25 mg |
| Price Per 1 mg CBD | $.09 |
Taste a drop tranquility with each gummy to quickly support healthy sleep cycles if you're stressed and can't get enough quality rest. Formulated with synergistic ingredients and adaptogens to boost your circadian rhythm.
Description
Ingredients
Broad Spectrum Hemp Extract, Melatonin, 5-HTP, Chamomile, L-Theanine, Lemon Balm Extract, Passion Flower, Non-GMO Tapioca Syrup, Sugar, Water, Pectin, <2% Citric Acid, Natural Flavors, Natural Colors.

Contains less than 0.3% total THC in accordance with the 2018 Farm Bill.
Suggested Use
Take 1 gummy with food or eat within 10-30 minutes after taking. Store in a cool, dry, and dark location. Keep out of reach of children.
If you have any diagnosed or undiagnosed health conditions, do not use this product.
Consult a physician before using this product. Do not take this product if you anticipate taking a drug test.

THE FDA HAS NOT EVALUATED THIS PRODUCT FOR SAFETY OR EFFICACY. This product is not intended to treat, diagnose, cure, or prevent any disease.
Royal CBD Sleep+ Gummies: When You Finally Wake Up Refreshed
Sleep is more important than food. You can deprive your body of food for longer than from sleep and still survive (although we don't recommend testing your limits). Once your sleep routine falls out of whack, a whole litany of collateral side effects follows. An optimized sleep-and-wake cycle is essential for maintaining high levels of productivity, focus, energy, and stress resistance during the day.
That's what Royal CBD Sleep+ Gummies do — optimize your natural rhythm. At the core, they're infused with 25 mg of CBD, 5 mg of CBN, and 3 mg of melatonin per gummy. These powerful relaxants are supported with adaptogenic herbs that support homeostasis throughout the body.
Why Use Cannabinoids for Sleep?
Because cannabinoids, such as CBD and CBN, support healthy sleep-wake cycles by interacting with your master regulatory network — the endocannabinoid system (the ECS). The ECS controls all homeostatic processes throughout the body, including the circadian rhythm.
Unfortunately, it's a very 'fragile system' that doesn't store its cannabinoids in advance. With all those environmental stressors, such as toxic coworkers, constant pressure to do everything better and faster, and a constant pollution with light, it can be challenging to get 8 hours of high-quality sleep.
This is where cannabinoids from hemp come in handy. While CBD and CBN won't force you to fall asleep, they can help optimize your well-being by increasing your resistance to stressors, improving daily alertness, and bringing relaxation upon your body and mind when you feel overwhelmed by the above triggers. Cannabinoids pair surprisingly well with other adaptogenic herbs — so we decided to leverage that feature.
What's in the Royal CBD Sleep Gummies
The first rule of creating CBD formulas — don't rush anything. We know you've had to wait for another type of gummies from us, but make no mistake, we never release products that we don't consider cutting-edge.
Not only do Royal CBD Sleep+ Gummies help you achieve that much-desired quality rest, but they also taste like a dream — with a delicious, sweet berry flavor.
Sweet, sweet dreams.
Here's the secret behind the effectiveness of our formula:
CBD is arguably the most popular cannabinoid in history. The only contestant that can rise to its fame is THC. But unlike THC, CBD is non-intoxicating, so there's no chance these gummies will get you high. None, nada, zito.
Instead, you can enjoy tranquil relaxation that puts you in the right mood for sleep thanks to a unique blend of CBD and CBN in a 5:1 ratio.
This key ingredient is our evergreen base for Royal CBD extracts.
CBN is often blamed for its couch-lock effect in people using high-THC strains. It's mildly psychoactive and its effects are focused on the body — which perfectly complements the calming properties of CBD.
We've combined both cannabinoids in a 5:1 ratio so that the body load from CBN isn't overwhelming. Instead, you can achieve a balance state of mind accompanied by relief from physical discomfort and unnerving emotions before bed.
There's a reason why green tea has a more relaxing profile than coffee despite similar levels of caffeine.
That's because its high L-theanine content. L-theanine is a remarkably relaxing amino acid found in shade-grown tea leaves.
Our Sleep+ formula comes infused with 50 mg of L-theanine per gummy. Since we don't use caffeine in Royal CBD gummies, you can expect powerfully relaxing effect without jitters. The effects of L-theanine feel clear-headed, mild, and calming. You can use it to enhance focus and attention as well as to support healthy sleep cycles.
Chamomile is as ancient as the ancient Egypt. Its sleep-supporting properties are well documented throughout history. Egyptians used it as a gift for deity Ra, the sun god who was believed to control day and night.
Modern science has shed new light on the health benefits of chamomile — through a less metaphysical lens. The plant's active ingredients, such as alpha-bisabolol and chamazulene have strong affinity with GABA receptors which tune down the nervous system when you feel overwhelmed by different stimuli.
Gaba makes you feel calm and relaxed upon activation, hence the sedating effects from drinking chamomile tea.
Also known as 5-hydroxytryptamine, this compound is a precursor of two important energy regulators — melatonin and serotonin.
While serotonin is more engaged in regulating mood, appetite, and emotions, melatonin is more important for sleep. It's your primary sleep hormone that plays an important role in the regulation of your circadian rhythm.
We source all our 5-HTP from the seeds of Griffonia simplicifolia, a West African plant.
Melatonin is a natural sleep hormone found in humans and all mammals. It works in a different way to the stress hormone cortisol.
When cortisol levels are low (no stress), melatonin levels are high. When melatonin levels drop, your stress levels naturally increase as the body starts waking up.
People who are regularly exposed to artificial light in the evening, especially night shift workers, are prone to melatonin disturbances. If you have this kind of job, Royal CBD Sleep+ gummies are for you.
Passionflower is among the most revered remedies in traditional herbal medicine. It contains a a group of chemical known as harmane alkaloids, which share similar properties with compounds found in the legendary ayahuasca. These chemicals are able to block the activity of the MAO enzyme in the brain. This, in turn, leads to an increase of alleged sleep-enhancing and neuroprotective benefits.
Lemon balm belongs to the family of mint herbs. Similar to other types of mint, it's rich in terpenes and essential oils, including limonene, geraniol, beta-caryophyllene, and rosmarinic acid. Traditionally, lemon balm was used as a relaxant to reduce the excitation and overstimulation of the brain.
Why Choose Royal CBD Sleep+ Gummies?
We have a mission to help people rediscover ancient herbs and restore the once lost knowledge about their health benefits. Using our proprietary blends of adaptogens and endocannabinoid modulators, we help you become more relaxed, focused, creative, and cope better with daily stressors.
With Royal CBD, your bet is on premium-grade extracts that come from organic plants and are produced without cutting corners on solvents or using cheap extraction methods.
Customer Reviews
2 reviews
5 out of 5 stars
×
Please Sign in to rate this comment