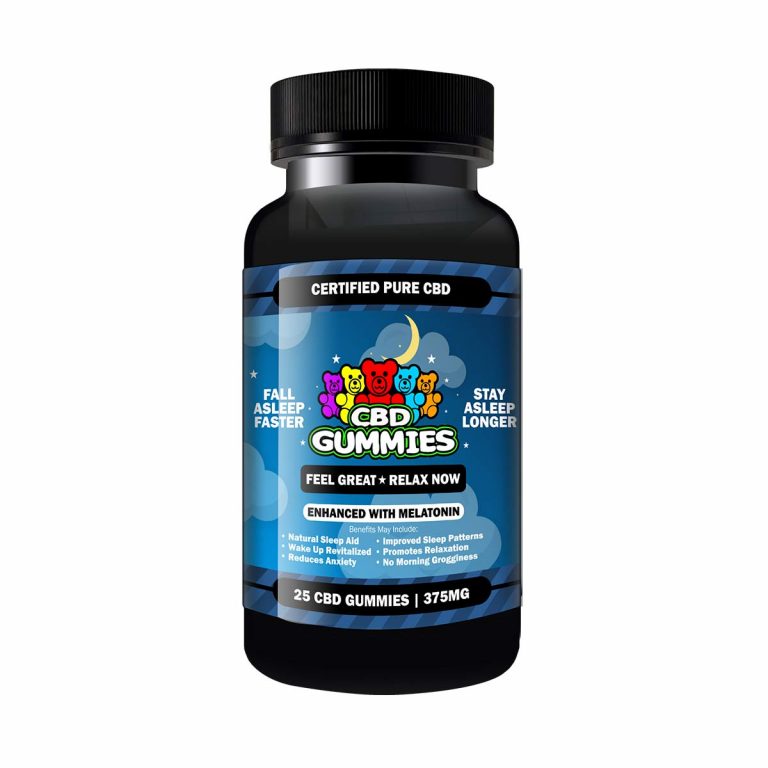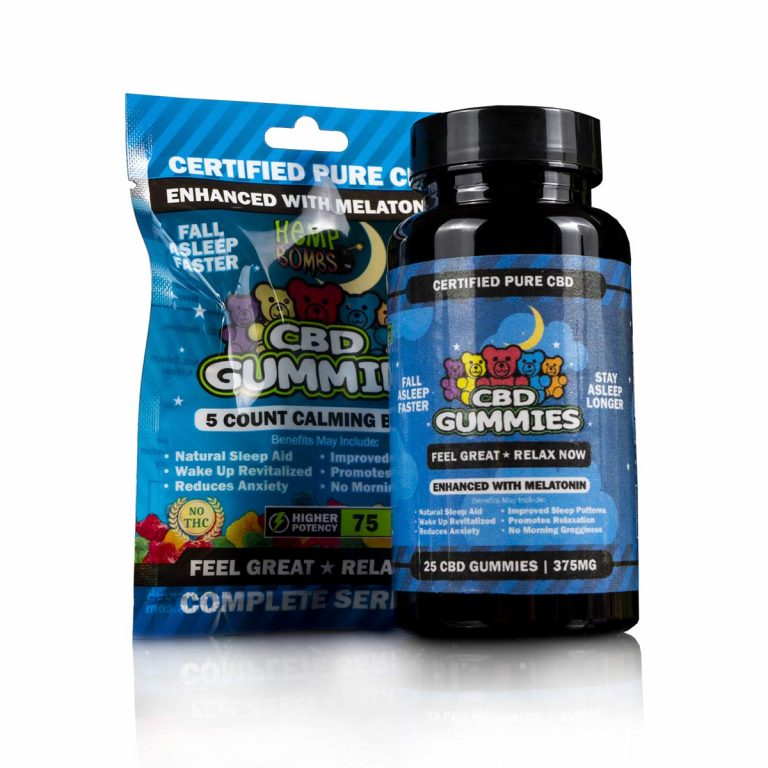 ¢11/mg CBD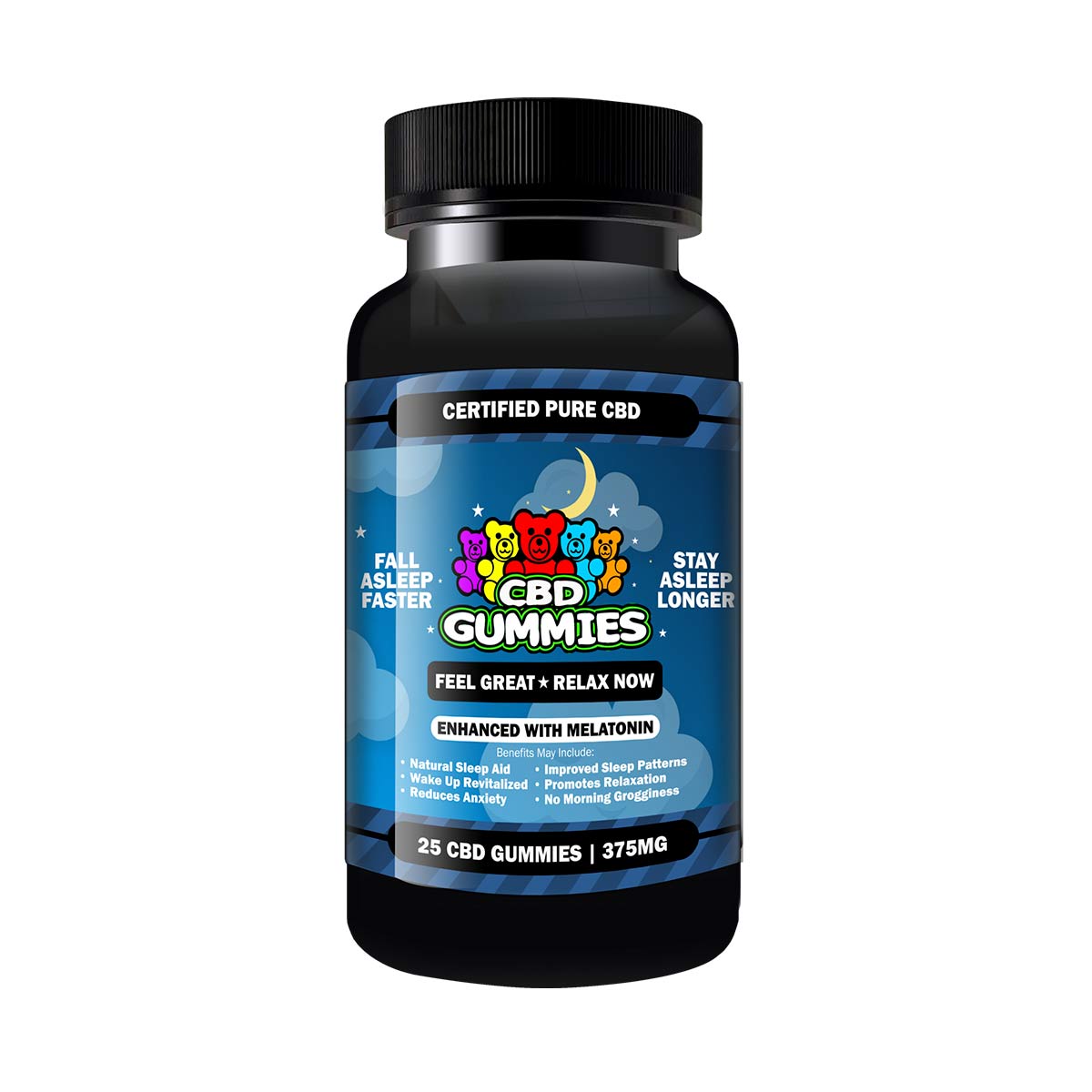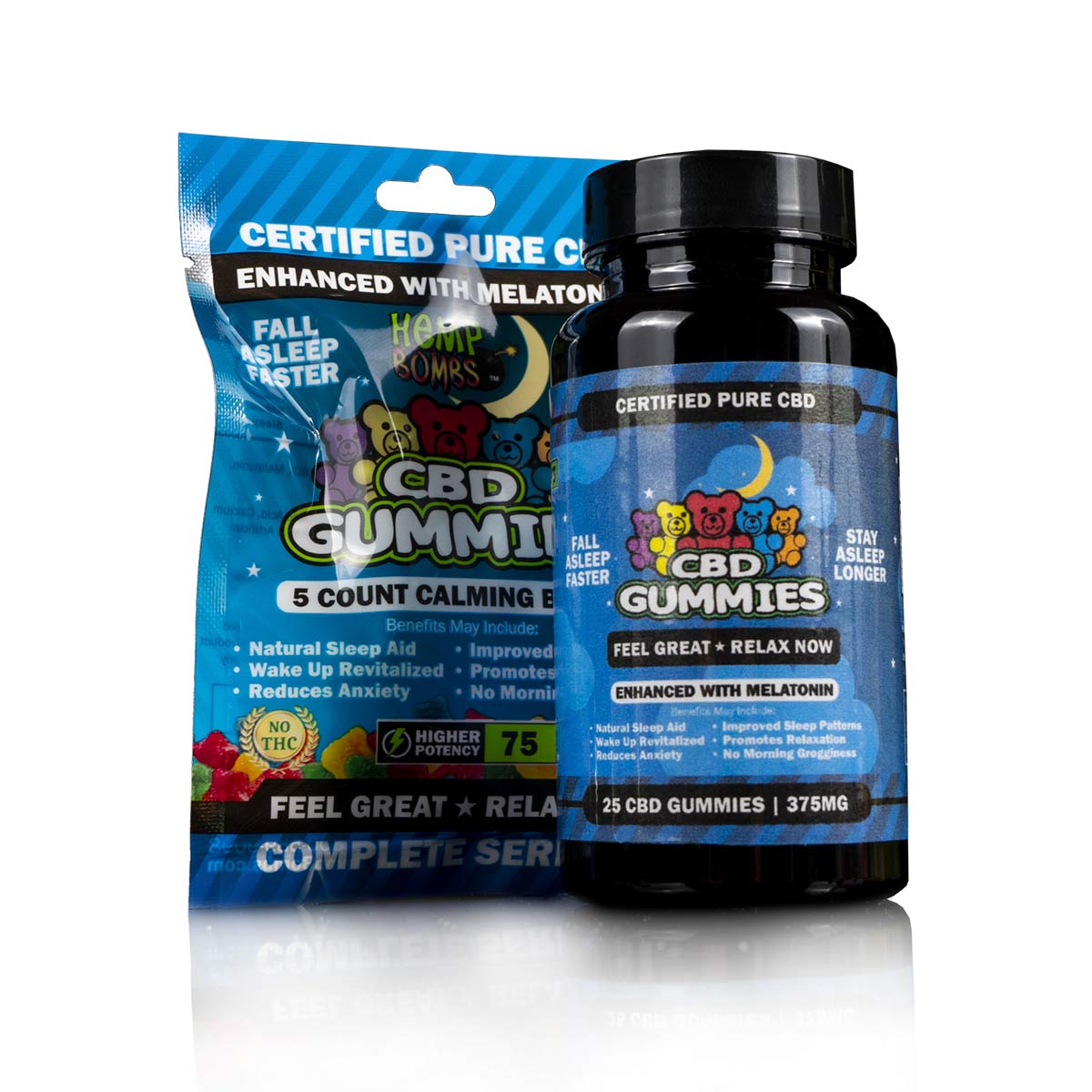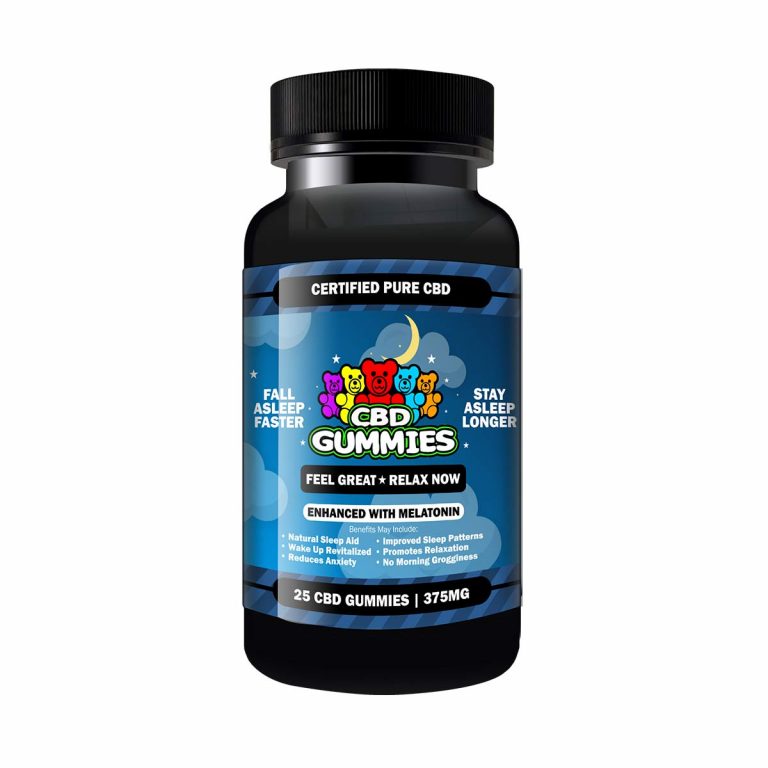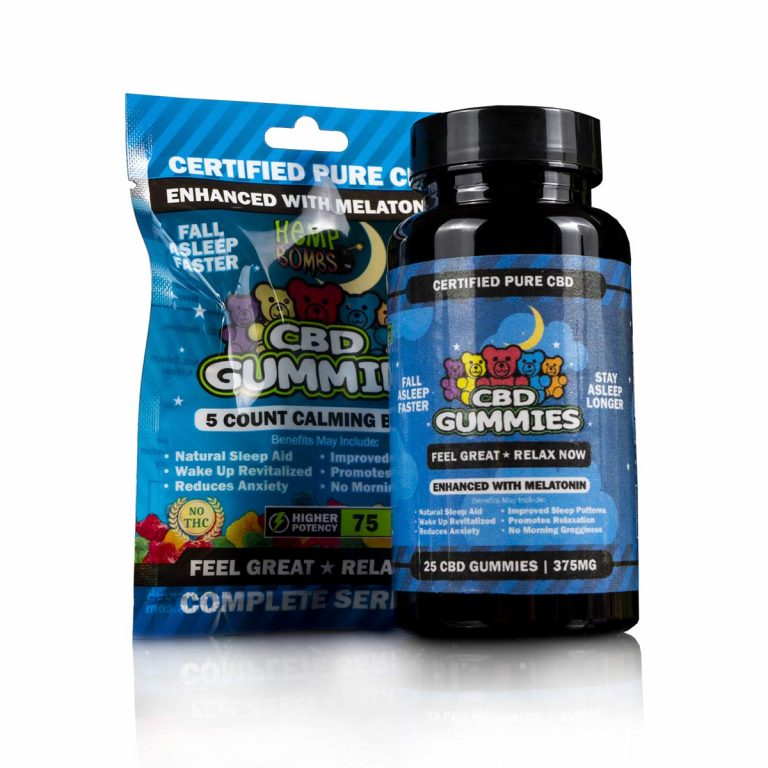 Hemp Bombs, CBD Sleep Gummies with Melatonin, 25 Count, 375mg of CBD
¢11/mg CBD
30 Day Money-Back Guarantee
Earn Rewards with Every Purchase
Sale!
Only 1 left in stock
Product Data
| | |
| --- | --- |
| Size | 25 count |
| Serving Size | 1 count |
| Servings Per Container | 25 |
| Price Per Serving | $1.60 |
| CBD Per Serving | 15 mg |
| CBD Per Container | 375 mg |
| CBD Per 1 count | 15 mg |
| Price Per 1 mg CBD | ¢11 |
| GTIN | 748079972193 |
Get ready to experience an all-natural, soothing night's rest with Hemp Bombs CBD Sleep Gummies. Each chewy gummy combines a concentrated 15mg dose of pure CBD with the natural relaxing properties of Melatonin to promote restful sleep and morning wakefulness. Our CBD Sleep Gummies are specifically formulated to help you fall asleep faster and stay asleep longer – without the grogginess you may expect from prescription sleep aids. Our pure CBD is sourced from organic, superior-grade Industrial Hemp and grown using sustainable methods. Our CBD Sleep Gummies contain CBD, which means they contain pure CBD and no traces of THC.
Product Info
• 25-Count of CBD Sleep Gummies
• 15 mg of CBD per Gummy
• 5 mg of Melatonin per Gummy
• Tested by Independent Labs
• Non-THC
• No failed drug test
With Hemp Bombs CBD 25-count Sleep Gummies, say goodbye to restless nights of tossing and turning. Each CBD Sleep Gummy contains a blend of CBD's natural relaxing properties and Melatonin, perfect for providing complete serenity. Available in an easily digestible gummy form, the balance of CBD and Melatonin will help promote a peaceful sleep at night and a revitalized feeling in the morning. Maintaining a regular sleep schedule can help boost your immune system and improve your overall wellness.
Supplement Facts
Serving Size: 1-2 gummies
Servings Per Container: 15-25
Certified Pure Cannabidiol (CBD), Melatonin, L-Theanine
Sugar, Corn Syrup, Gelatin, Citric Acid, Calcium Lactate, Silicon Dioxide, Natural & Artificial Flavors
What is CBD?
CBD, or Cannabidiol, is an all-natural compound derived from Cannabis plants. At Hemp Bombs, we source our CBD from Industrial Hemp, which contains high levels of CBD. CBD has become popular for its multitude of health benefits and the way it affects the human body's Endocannabinoid System (ECS). The ECS helps maintain neurological functions such as sleep, appetite, mood and pain response. CBD can positively influence cannabinoid receptors throughout the ECS, which may promote a natural, longer night's sleep.
Are CBD Sleep Gummies Legal?
Yes, Hemp Bombs 25-count CBD Sleep Gummies are legal to buy and sell throughout the United States. Our CBD is sourced from Industrial Hemp. This means our CBD is certified pure and contains no THC.
How May CBD Sleep Gummies Should I Take?
We recommend taking 1-2 CBD Sleep Gummies before bedtime. CBD affects everyone differently, so we recommend taking one gummy and see what works best for you. Our CBD Sleep Gummies are ideal to help fall asleep faster and stay asleep longer
Will CBD Sleep Gummies Get Me "High"?
Hemp Bombs CBD Sleep Gummies will not get you "high." Our products contain zero THC and our CBD is sourced from organic, certified premium Industrial Hemp. Our 25-count CBD Sleep Gummies promote a state of relaxation and tranquility and do not produce psychoactive effects.
| | |
| --- | --- |
| Weight | 3 oz |
| Dimensions | 1.25 × 1.25 × 5 in |
| Brand | Hemp Bombs |
| Product Type | CBD Edibles |
| Benefit | |
| CBD for | |
| Derived from | Industrial Hemp |
| Flavor | Fruit Mix |
| Source of the Hemp | USA |
| Spectrum | |
| THC | 0% THC |