cbdMD, CBD + CBG Focus Capsules, Broad Spectrum THC-Free, 60ct, 1000mg CBD+CBG
Same Day Free US Shipping Over $60

Earn 5% Back with Every Purchase

Low Price Guarantee

30 Day Money-Back Guarantee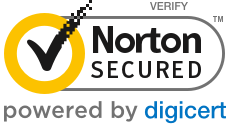 Same Day Free US Shipping Over $60

Earn 5% Back with Every Purchase

Low Price Guarantee

30 Day Money-Back Guarantee
WARNING: Reproductive Harm -
Product Data
| | |
| --- | --- |
| SKU | CMDCP13 |
| Size | 60 count |
| Serving Size | 2 count |
| Servings Per Container | 30 |
| Price Per Serving | $1.33 |
| CBD Per Serving | 33.33 mg |
| CBD Per Container | 1000 mg |
| CBD Per 1 count | 16.67 mg |
| Price Per 1 mg CBD | $.04 |
You have a lot to get done in your day and your time is valuable. Sometimes you might feel like if you could just focus a little more, you'd be able to get a lot more done. Now cbdMD has a powerful product for you with our Focus Capsules formulated with hemp extracts and unique ingredients designed for improving everyday focus. For days that seem impossible to focus, our Focus Capsules are the perfect way to get in-the-zone. With proprietary ingredients like Magtein, EnXtra, and Huperzine, you're sure to get the mental support and clarity you need to be your best self.
Includes cannabinoids CBD and CBG
Formulated with Magtein to support mental clarity
Enhanced with EnXtra for alertness and focus
Huperzine to support a healthy memory
Vegan and Gluten Free
Description
BENEFITS
These capsules make it extremely easy to not only work CBD into your daily routine but help with focus as well! We make our Focus Capsules with our patent-pending Superior Broad Spectrum CBD formula, so you never have to worry about quality or consistency. We always like to include a very fine-tuned selection of different cannabinoids and terpenes so you can feel the maximum benefits.
The CBD Focus Capsules are very easy to incorporate into your daily routine. You can take one right when you wake up in the morning, when you're eating breakfast, with your coffee, or just with a glass of water. Experiment and find your favorite way to incorporate CBD into your daily routine!
HELPS MAINTAIN A SENSE OF CALM
Taking CBD daily can assist your endocannabinoid system in maintaining balance in your body. With that comes a feeling of calmness to keep you focused and relaxed throughout your day
ENHANCE EXERCISE RECOVERY
The Focus Capsule will not only help you stay in the zone during your workout, but the CBD actually helps promote post-workout relaxation. That means that you can recover from muscle soreness faster.
SUPPORT A DAILY WELLNESS ROUTINE
CBD has many benefits such as promoting a sense of calm, maintaining homeostasis within the body, and supporting good sleep. Therefore it makes a great addition to any daily wellness routine.
NON-DETECTABLE LEVELS OF THC
You can always feel comfortable knowing that we test every batch of CBD extract at an independent lab and source the hemp plants used to create our Superior Broad Spectrum formula here in the US. This way we can ensure they are THC-free.
DIRECTIONS
Better focus for your day is just a capsule away! All you have to do is take two capsules twice daily as needed with a glass of water, your morning coffee, or afternoon tea. It's important to swallow the capsule whole and not to cut it in half. We measure out the ingredients precisely so that you are getting the same amount of CBD in each individual capsule.
When it comes to how much to take, we recommend that you start slow with just one serving at a time for a few weeks. After that time has passed, take note of how you feel. Do you think you could use a little more boost or do you need to scale it back? Everyone's experience is different, so it's important to tailor your CBD experience to how you are feeling.
FAQs
IS THERE ANY CAFFEINE IN THE FOCUS PILLS?
We are happy to say that there is no caffeine found in the Focus Capsules. Instead, we formulated them with an alternative to caffeine called EnXtra.
WHAT IS MAGTEIN?
Magtein is a compound of magnesium, vitamin C, and vitamin D3. It is said to help support cognitive function, memory, and brain health. Magnesium is an important mineral for brain health that also supports muscle and nerve function, and it also helps in producing energy for your body and brain.
WHAT IS ENXTRA?
This caffeine alternative is made from an extract of Alpinia galanga. This is a commonly used spice in Asian cuisine. It works with a cognitive process known as "Attention Network Function" (ANF). The ANF system plays an important role in mental alertness and the ability to focus on a task. The effects of EnXtra can last up to five hours, and the best part is there is no associated "crash"!
WHAT IS HUPERZINE?
Huperzine comes from Chinese club moss or fir club moss plants. It can also be authentically made in a lab. The chemical was discovered in 1980 and was identified for medicinal use. It increases levels of a chemical found in the brain called acetylcholine. This helps improve our memory and thinking functions.
HOW MANY FOCUS CAPSULES CAN I TAKE AT ONE TIME?
We recommend starting with two capsules twice a day for a few weeks. You can evaluate how you feel after that and increase or decrease the amount you take as you see fit.
HOW OFTEN CAN I TAKE FOCUS PILLS?
You can take them every day! In fact, we encourage you to take them every day.
HOW LONG DO FOCUS PILLS LAST?
This solely is determined by how your body will react to the capsules. It is different for everyone so try to pay attention to how long they seem to last for you.
HOW LONG DOES IT TAKE FOR FOCUS CAPSULES TO WORK?
While you might feel the effects of the EnXtra, Magtein, and Huperzine quickly, it may take a few weeks to feel the effect of the CBD. Stay consistent and you're golden.
CAN YOU TAKE A FOCUS PILL AND CBD OIL?
Yes! In fact, our focus pills are formulated with CBD. But if you feel you want more CBD than is in the focus pills, you can take other products alongside as well.
Additional information
| | |
| --- | --- |
| Weight | 2.7 oz |
| Dimensions | 2 × 2 × 3.9 in |
| Brand | |
| Spectrum | |
| THC | 0% THC |
| Benefit | |
Customer Reviews
6 reviews
5 out of 5 stars
×
Please Sign in to rate this comment