cbdMD, CBD + CBG Calm Capsules, Broad Spectrum THC-Free, 60ct, 1000mg CBD+CBG
Same Day Free US Shipping Over $60

Earn 5% Back with Every Purchase

Low Price Guarantee

30 Day Money-Back Guarantee
$.07/mg CBD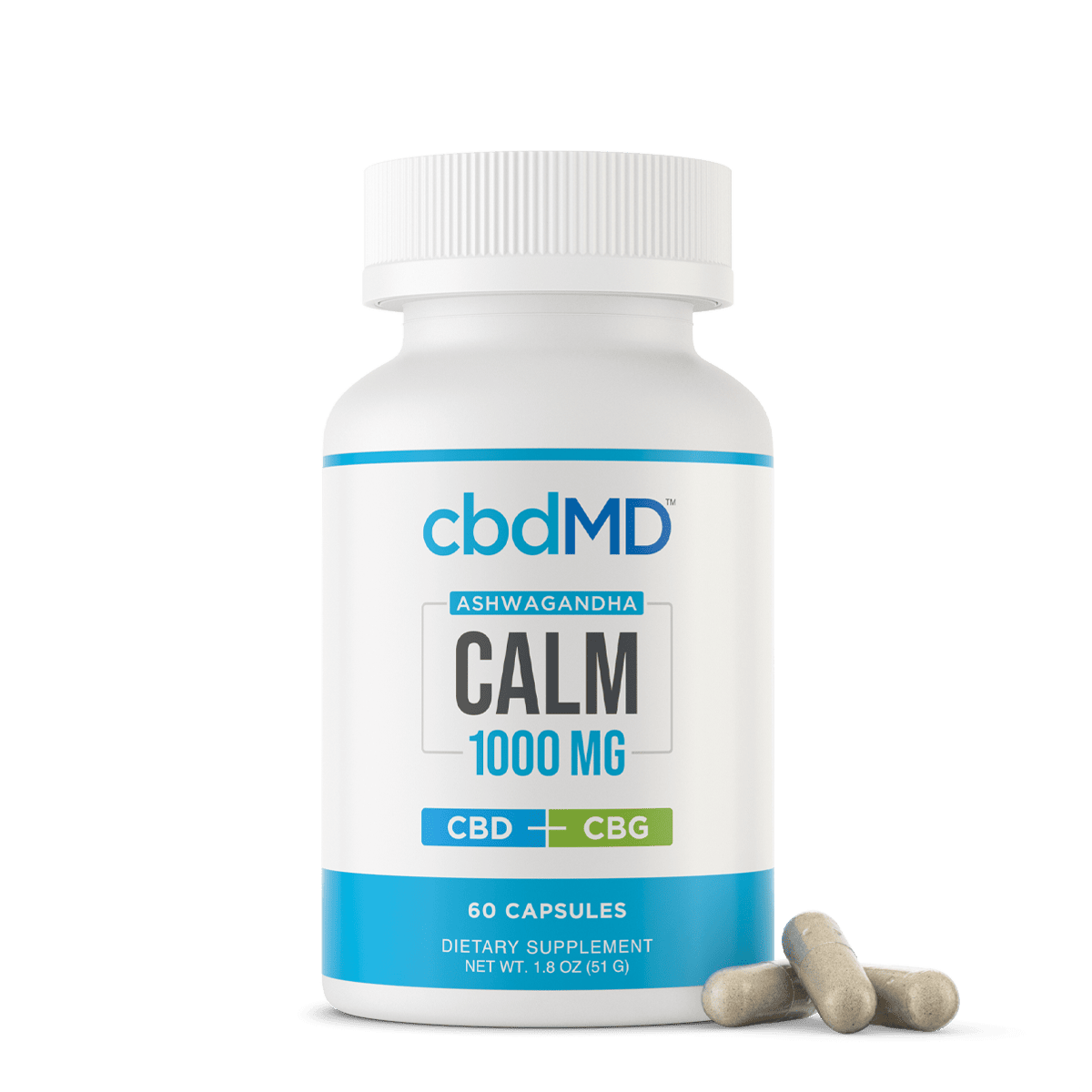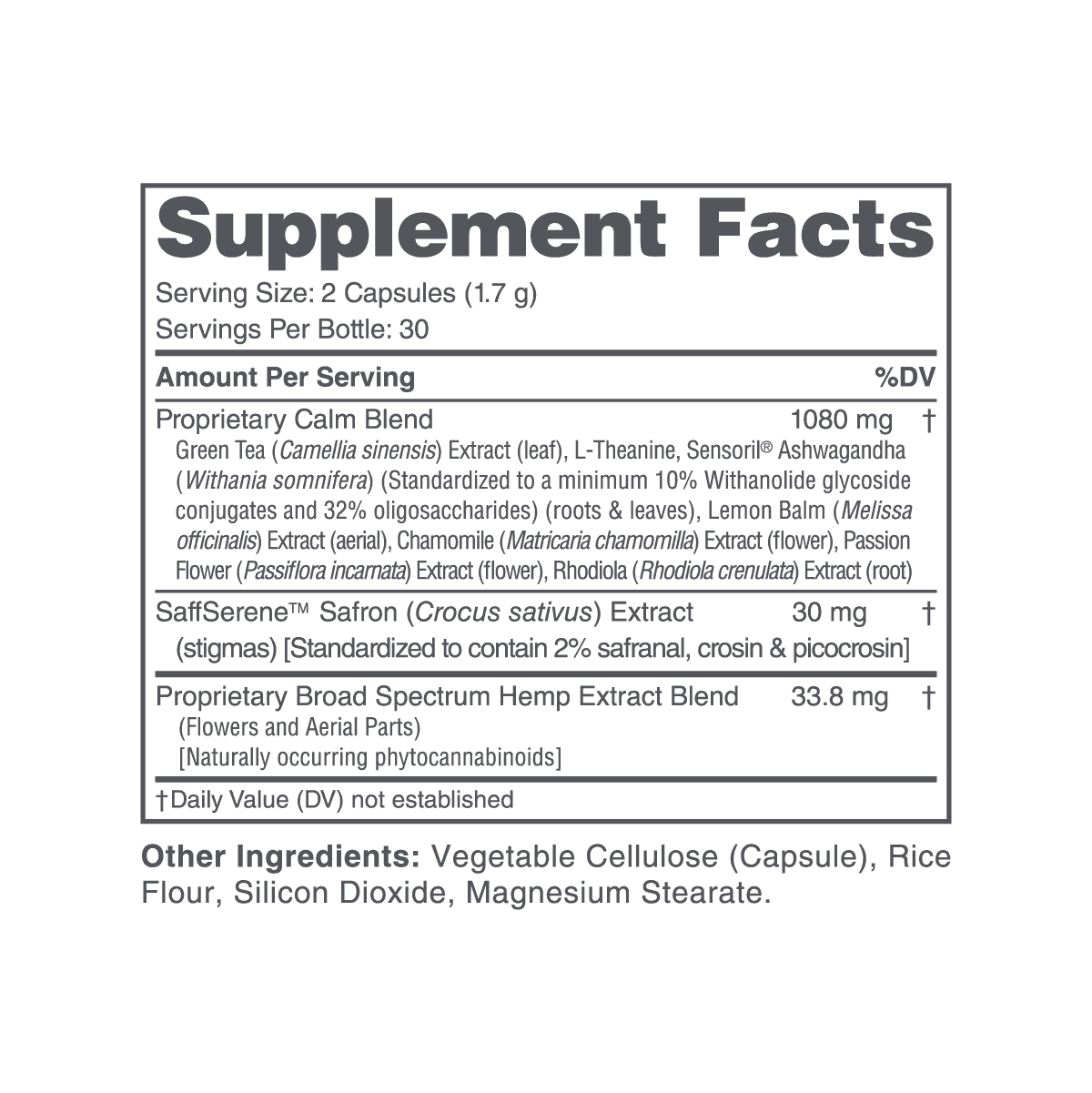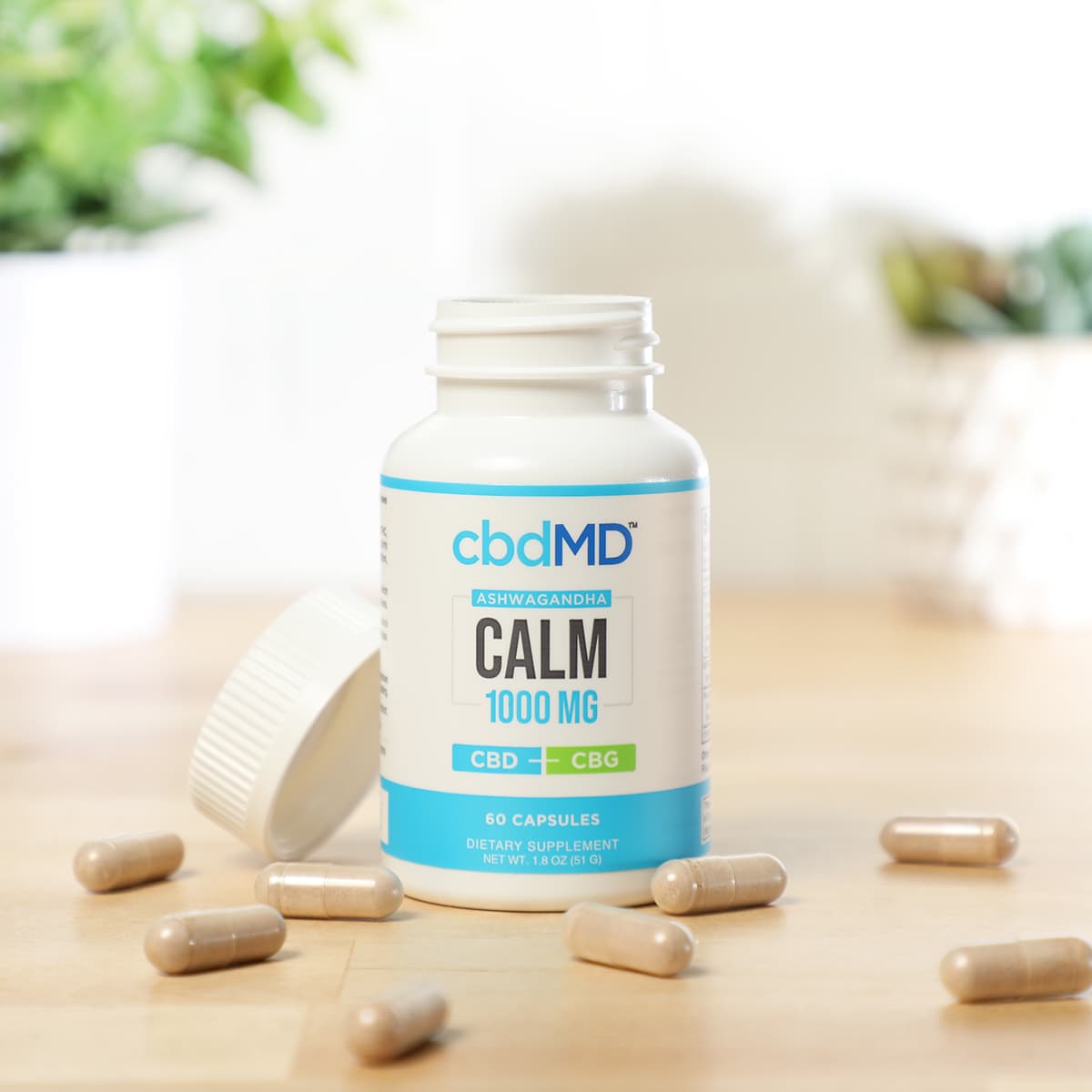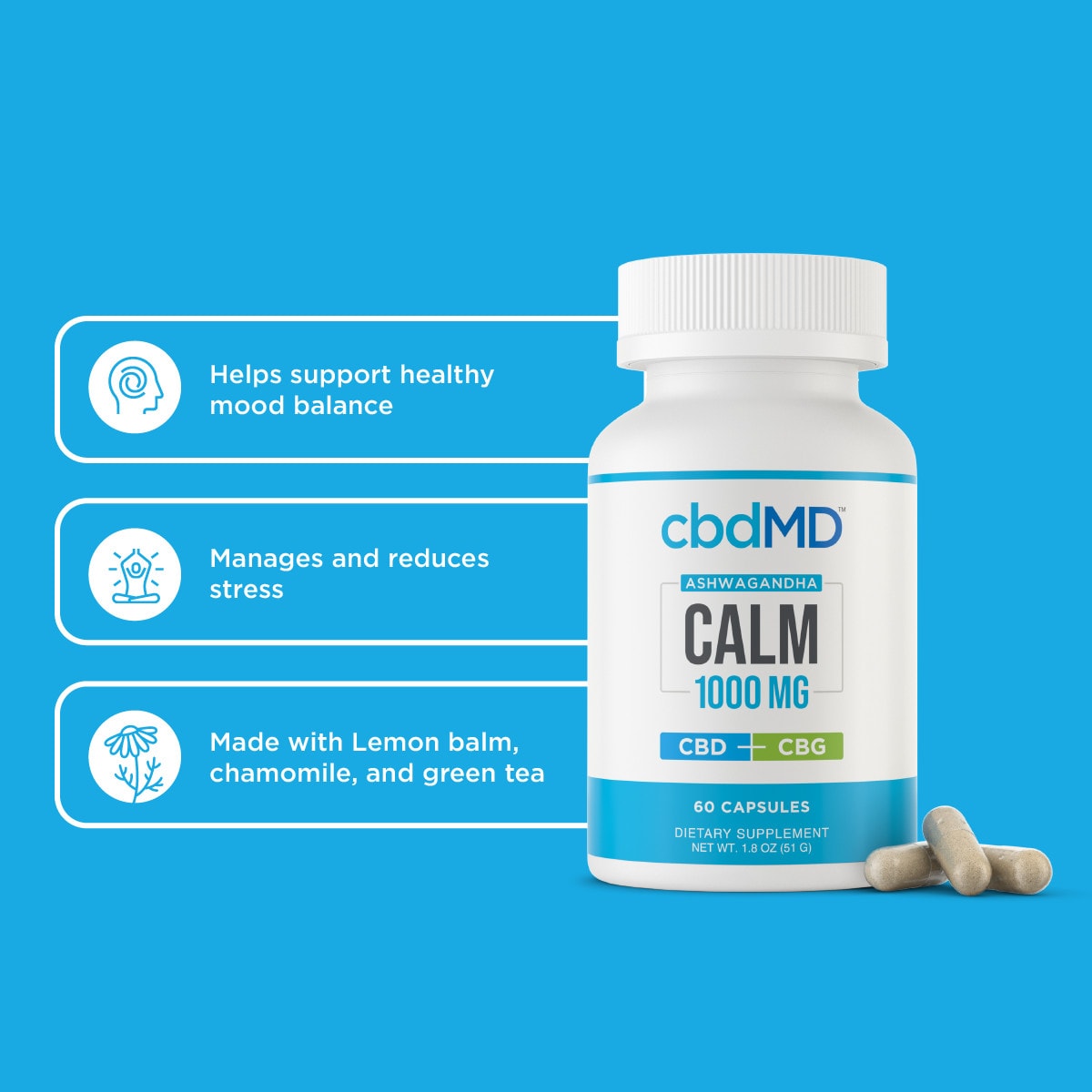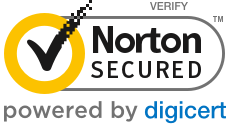 Same Day Free US Shipping Over $60

Earn 5% Back with Every Purchase

Low Price Guarantee

30 Day Money-Back Guarantee
WARNING: Reproductive Harm -
Product Data
| | |
| --- | --- |
| SKU | CMDCP14 |
| Size | 60 count |
| Serving Size | 2 count |
| Servings Per Container | 30 |
| Price Per Serving | $2.33 |
| CBD Per Serving | 33.33 mg |
| CBD Per Container | 1000 mg |
| CBD Per 1 count | 16.67 mg |
| Price Per 1 mg CBD | $.07 |
The ability to relax is a skill that not many people have, but a lot of people wish they had. Relaxing is almost like an art since it can be very tricky getting ourselves to wind down at the end of the day. When you're having trouble relaxing, our Calm Capsules are the perfect go to. They blend calming Sensoril and SaffSerene with a mix of CBD and CBG. You're not alone in your struggle to find your sense of calm – and we're here to help!
Includes CBD and CBG
Formulated with our Proprietary Calm Blend (Sensoril Ashwagandha, L-Theanine, Lemon Balm, Chamomile, Green Tea, Rhiodiola)
Supports everyday stress management
Helps maintain a healthy mood balance
Vegan and Gluten Free
Description
BENEFITS
When you're looking for a way to boost your wellness, CBD is a great option. It helps to regulate balance in your body and to bring you to a state of relaxation at the end of the day. Our CBD comes from domestically grown hemp, and we test all of our products for consistency and quality. We want to give you the best CBD we can while also giving you peace of mind regarding your health.
CBD is a great addition to any daily routine which can bring many benefits to your life, and these Calming Capsules are no different. And getting those benefits is crazy easy. All you have to do is swallow a capsule and then move on with your day.
SUPPORT A SENSE OF CALM
CBD alone is a great way to relax during your day, but these capsules take it to a whole new level with Sensoril and SaffSerene. Take one once a day to get a sense of calm in your daily life, and top it off with a bath bomb at the end of the day to really get some relaxation going.
EVERYDAY STRESS MANAGEMENT
Every once in a while we all go through time in life where everything is fast-paced and crazy busy. Don't let the stress get you down, though – these Calming Capsules are a great way to soothe away the stress so you can recharge.
ENHANCE EXERCISE RECOVERY
Exercise is an important part of any wellness routine, but the rest we need after is just as important. Sleep and relaxation is an important aspect of exercise recovery. Taking the calming capsules after you've finished a workout is a great way to get your body to the rest it needs.
SUPPORT A DAILY WELLNESS ROUTINE
Adding CBD into your daily regime brings loads of benefits to the table. When you take these Calming Capsules, not only do you get your daily dose of CBD but you also get the awesome perks of Sensoril and Safferene.
NON-DETECTABLE LEVELS OF THC
When taking CBD, the last t hing you want is to worry about toxins or detectable amounts of THC being in the product. That is why we get every product tested by an independent lab: so that we can ensure each one has the same amounts of ingredients and is safe. You can even view the results of a specific batch on its product page.
DIRECTIONS
These capsules will make putting your wellness first so easy and fast. All you have to do is grab a capsule from the bottle and then swallow it down with a drink of your choice. These are meant to be swallowed whole and not cut open. We have designed these capsules so that each one contains exactly the same amount of each ingredient as every other capsule. You can also combine these with our other products like our full spectrum tinctures delicious gummies or bath salts for extra R&R.
When it comes to how many capsules to use at a time, we always suggest trying one in the morning and one at night (depending on your needs) for a few weeks to start. Once those few weeks have passed, evaluate whether you need to dial your usage back to once per day or even increase it. Feel free to experiment with our other CBD products as well!
FAQs
WHAT IS SENSORIL?
Sensoril is a branded extract of ashwagandha. You're probably wondering, "What the heck is ashwagandha?" It is an evergreen shrub (also distantly related to tomatoes and potatoes) that grows in Asia and Africa and is commonly used as a stress relief aid. It has been used for thousands of years in the Indian herbalist tradition.
The advantage of Sensoril being a branded extract is that the company that makes it, Natreon, created a consistent formula that has been extensively studied in clinical research. That makes the benefits more reliable than what you'd get from raw plants, which have natural variation.
CAN ASHWAGANDHA CAUSE ANXIETY?
Similarly to CBD, ashwagandha may help promote a sense of calm and does not cause anxiety. However, there can be too much of a good thing. When taken in small to medium doses it is handled quite well by the body, but taking a larger amount may irritate your stomach. When we formulated these capsules, we made sure to include very tolerable amounts, so you don't have to worry!
WHAT IS SENSORIL USED FOR?
Sensoril is used as a way to manage stress, encourage mental focus, and promote homeostasis. Because of its properties to provide a sense of calm, it may also help in improving sleep quality so you're feeling even more rested when you wake up for the day.
WHAT DOES SENSORIL DO?
To get into the science of it, when we feel stressed our bodies go into "fight or flight" mode. When that happens, the cortisol and adrenaline levels go up. This occurs through something called the hypothalamic-pituitary-adrenal (HPA) axis. Sensoril essentially supports the entire HPA axis, which can provide a subtle balancing effect, similar to how CBD supports the endocannabinoid system.
WHAT IS SAFFSERENE?
Essentially, it comes from the saffron plant, which grows in dry climates like Greece, Iran, Italy, Turkey, China, and Egypt, to name a few. It has served both culinary and wellness purposes for thousands of years. SaffSerene is a botanical extract that is drawn from Saffron.
There are many benefits to taking SaffSerene: it helps to support a healthy mood balance, management of stress, healthy eating habits, and the well-being of the nervous system. It's a perfect pairing with CBD.
Customer Reviews
3 reviews
5 out of 5 stars
×
Please Sign in to rate this comment