Founded: 2015
Official site: wink-wink.com
Phone: +1 (310) 720 80 08
Email: stacy@wink-wink.com
| | |
| --- | --- |
| Price | ⭐️⭐️⭐️⭐️⭐️ |
| Quality | ⭐️⭐️⭐️⭐️⭐️ |
| Taste | ⭐️⭐️⭐️⭐️⭐️ |
| Effect | ⭐️⭐️⭐️⭐️⭐️ |
Overall Score: ⭐️ 4.75
W!NK™ is the industry's first CBD brand for women by women — crafting superior skincare + wellness products that ease the mental, emotional and physical side effects of female-specific conditions.
From Southern California with love, W!NK™ is the industry's first cannabis brand, crafting superior CBD wellness and low-dose cannabis products that are specifically formulated for women.
W!NK founder Stacy Verbiest started the brand after creating CBD oil options for a friend diagnosed with serious illness. After seeing the dramatic positive effects, she made it her purpose to offer the healing benefits of CBD to women everywhere. The company started their own nonprofit to provide mammograms to women in need, and it's clear that their mission and hearts are in the right place.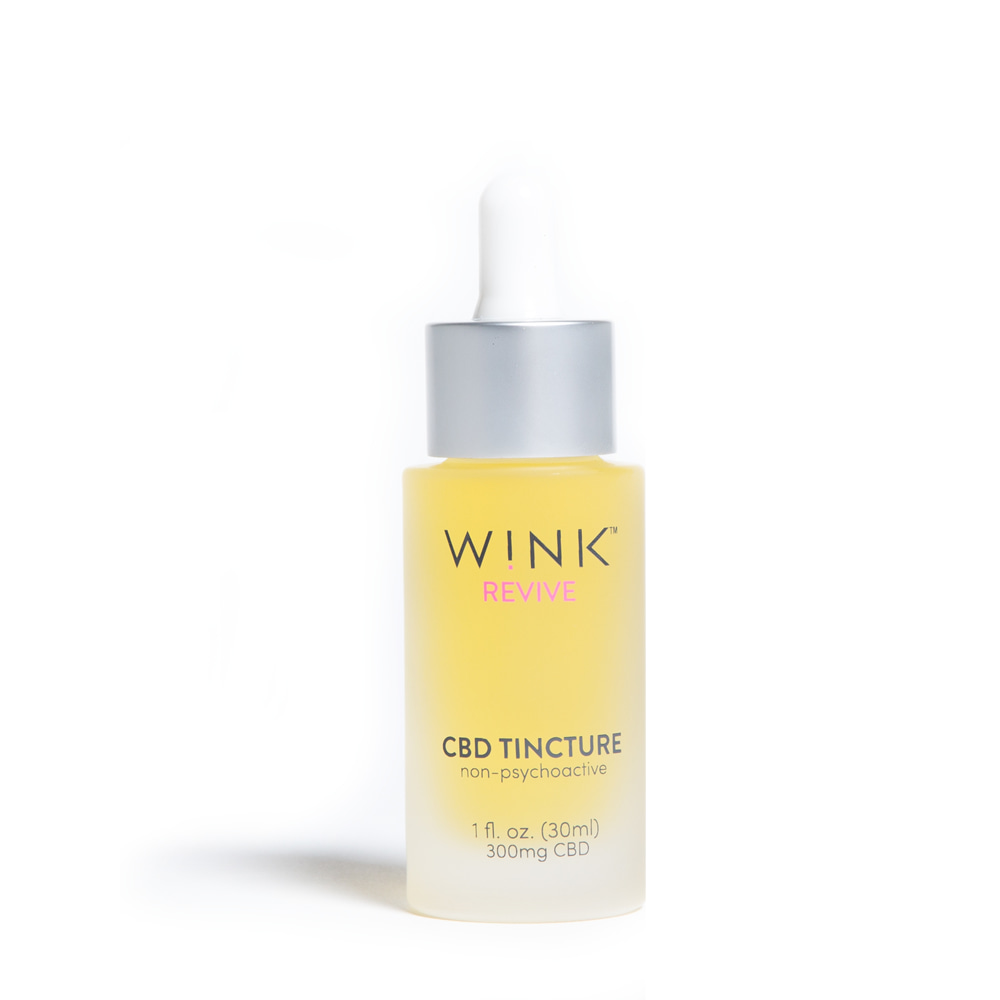 Wink CBD Products
Bath and Body
Wink CBD-enriched bath and body skincare products includes:
Sea Salt Srub
Sugar Scrub
Body Solve
Face Serum
Face Mask
Face Cream
Eye Cream
Lip Balm
Face and Body Lotion
Bath Salts
SPF 30 Suncreen
Massage Oil and Lotion
Soy Candle
Sublingual
Some people call sublingual the best. When placed directly under the tongue, the active ingredients of CBD are absorbed directly into the bloodstream, bypassing the digestive system and liver ultimately avoiding any decreases in effect.
W!NK™ oral products are:
Wink CBD Tincture
Wink Gel Caps
Wink THC Content
Wink manufacturers import hemp plants from Europe to create our CBD products. This ensures CBD Oil is FDA approved and contains less than 0.03% THC which allows the company to share its CBD products everywhere.
Wink CBD Specs
Owned, operated and formulated by women
Natural organic oils
Chemical, paraben and pesticide-free
THC-free
Lab certified
Cruelty-Free