Alex Malkin is a CBD enthusiast, researcher, and the editor-in-chief at CBD.market. He's also the author of the book "CBD: A Door to Better Health" and a certified nutrition-and-wellness specialist.
On the Web
Alex Malkin, Author at CBD.market
As the CEO of CBD.market, Alex Malkin prides himself on being a knowledgeable expert on healthy living. Alex has focused on the importance of a healthy lifestyle and supplementation with nourishing supplements for many years. He suffered immensely from insomnia for over ten years, motivating him to learn more about the benefits of CBD oil, which was recommended to him by a friend. After a few tries, he began to see the benefits of a routine and high-quality CBD supplement for not only insomnia but for many other aspects of health as well. Not all CBD is created equally, so Alex decided to focus his attention on the established and reputable brands that could be trusted for daily and ongoing use.
CBD.market was launched with a close and trusted partner of 20 years after Alex studied CBD intricately for two years. He now advocates the benefits of CBD through articles, internet content and his connections in the community. The future is bright for Alex, who intends to take CBD.market to the next level as a full-fledged market that will provide even more CBD options to people who are looking to improve their quality of life and healthy state of living.
Alex is the author of the book "CBD: A Door to Better Health" and a certified Nutrition and Wellness specialist.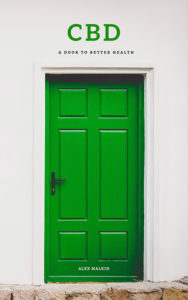 Favorite Things:  Fan of health, CBD, and surfing
Favorite Topics: Health wellness, CBD, Copywriting, Marketing, Search Engines, Content