Whether you have a condition like arthritis or you are just getting older, pain in your joints can be debilitating when severe enough. Some factors contribute to joint pain as you age. It includes your genetics, diagnosed diseases, injuries, and bad diet.
It's one condition that most people understand why they are experiencing discomfort. The problem is, it can be tough to find a remedy that indeed works for joint pain. In the past few years, CBD has shown great promise for chronic pain in the body, as well as ongoing inflammation. CBD and joint pain go hand in hand these days. If you want to start using CBD for joint pain, read on to find out more.
The Endocannabinoid System
The endocannabinoid system in the body is a system that is composed of various neurotransmitters, which bind together with cannabinoid receptors to create homeostasis in the body. CBD is a cannabinoid that you will find naturally in the body, but abnormal levels can disrupt normal processes of many functions in our brain or nervous system. Supplementing with a high-quality CBD product can replace missing cannabinoids in the body, and help reduce inflammation and pain that the body may be experiencing from joint issues.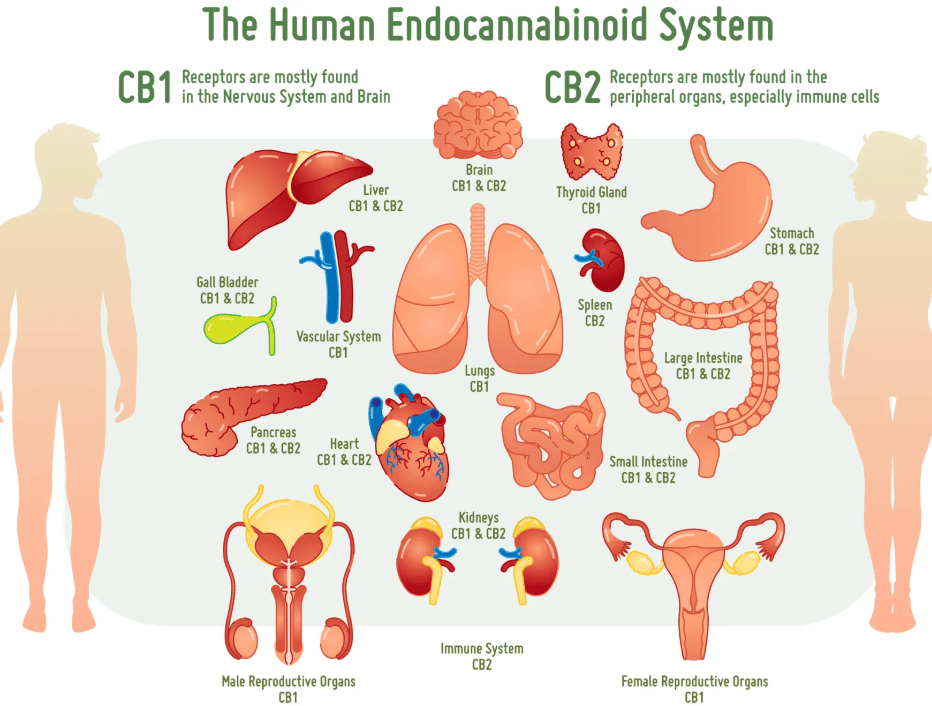 Choosing the Best CBD Oil for Joint Pain
Industrial hemp that has been grown and cultivated from an extremely potent variety of cannabis can provide you with tons of phytonutrients and cannabinoids. These properties can help your body feel looser, less inflamed and much healthier.
When you select a product, look for something that has zero THC in it. It will ensure that you don't feel tired or 'high' when taking a product. CBD cream for the joint is a great way to target areas of the body that are experiencing chronic pain, without having to take an oral dose that will be transferred throughout your entire body. Topical remedies that contain CBD let you choose exactly where you want it applied. It also provides you with the option of selecting a product that contains THC. You won't be consuming the THC, so the psychoactive effects may be much less than if you were to take something orally.

Selecting Full Spectrum CBD Vs CBD Isolates
When you start the process of shopping for a CBD product, you have a few options to consider. Make sure you fully understand everything you are looking at before making a final decision. It will ensure that you are picking out something that is going to work for you, without causing you any discomfort or issues.
When the whole cannabis or hemp plant is processed, this can result in an excellent product that contains a good deal of beneficial compounds. THC may be part of these products, so keep an eye out for the actual THC content. A CBD isolate is often more processed, as a way to single out the CBD. Both of these products are incredibly safe to consume or utilize topically. Just be sure you understand their differences, and choose the product you prefer. An organic version of CBD will provide you with the effects of CBD without any harmful chemicals or additives.

How to Use CBD Oil for Use With Joint Pain
With CBD oils and tinctures being the most common products to use for joint pain, it is obvious why they are so popular. Their ease of use makes it simple for you to administer a dose regularly. You dispense a metered drop of CBD oil under your tongue and let it sit there for about 30 seconds. You can then swallow the rest of the product. It's when the CBD will be absorbed into the body. This is a painless and easy way to reap the benefits of CBD. All products come with a dropper that makes it easy to measure out the product.
How to Use CBD Topicals for Joint Pain Relief

A topical CBD for joint pain relief product works slightly different than an orally administered product. That doesn't mean they aren't just as, if not more, effective. The bloodstream absorbs a product you take by mouth. When you apply a CBD lotion or cream to the area where a painful joint is located, you will get the benefits you are looking for in that specific area. It's incredibly useful for something like joint pain. You might not experience as many benefits when using a topical cream for something like sleep issues or anxiety.
So, What the Result?
If you are over the age of 40, then you probably know what joint pain feels like. To truly understand what your best treatment option is, you need to understand what is causing your joint pain. Once you have that figured out, you can look for a safe and natural treatment option. Over-the-counter medication like ibuprofen and Naproxen are useful, but they can be damaging to the body when you take them for long periods.
Unfortunately, many people experience joint pain daily, for many years at a time. Learn how to use CBD oil for joint pain if you would like to reduce inflammation in the body and relieve pain. It is non-psychoactive, safe and beneficial for long periods.
The statements above have not been evaluated via the Food and Drug Administration. The efficacy of these merchandise has not been tested by using FDA-approved research. These products are not intended to diagnose, treat, therapy or stop any disease.